For SpaceUpClose.com & RocketSTEM
TITUSVILLE/KENNEDY SPACE CENTER, FL – NASA's first ever Space Launch System (SLS) Mega Moon rocket stunned at sunrise (and Moonrise) on the Space Coast during multiple days this past week as the weather occasional cooperated to offer outstanding views of the 32 story tall vehicle topped by the Orion deep space human capsule as it stands proudly tall at its launchpad at the Kennedy Space Center (KSC).
The spectacular SLS sunrise views come as the NASA rocket and launch time are at last on the cusp of the critical countdown and fueling test known as the Wet Dress Rehearsal (WDR) in early April and eventually launch on the history making unpiloted Artemis 1 lunar mission as soon as early June.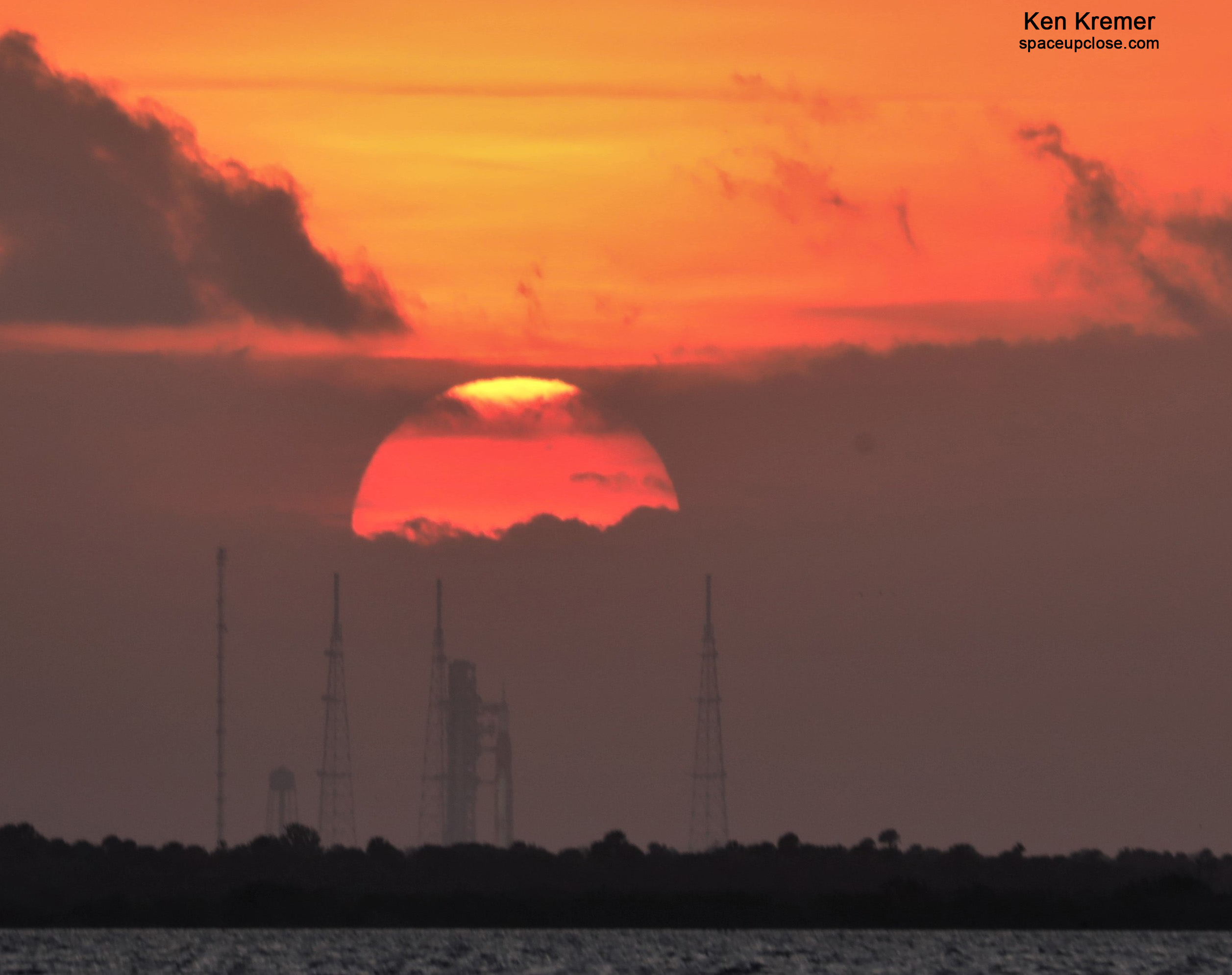 The maiden SLS moon rocket reached Launch Complex 39B at NASA's Kennedy Space Center in Florida on Friday morning, March 18, following the spectacular 4 mile long rollout from the iconic Vehicle Assembly Building (VAB) atop the Mobile Launcher commencing late Thursday afternoon, March 17 – that truly begins the agency's long awaited Project Artemis 'Return to the Moon' quest hearkening back to Project Apollo that landed the first humans on another celestial body over half a century ago.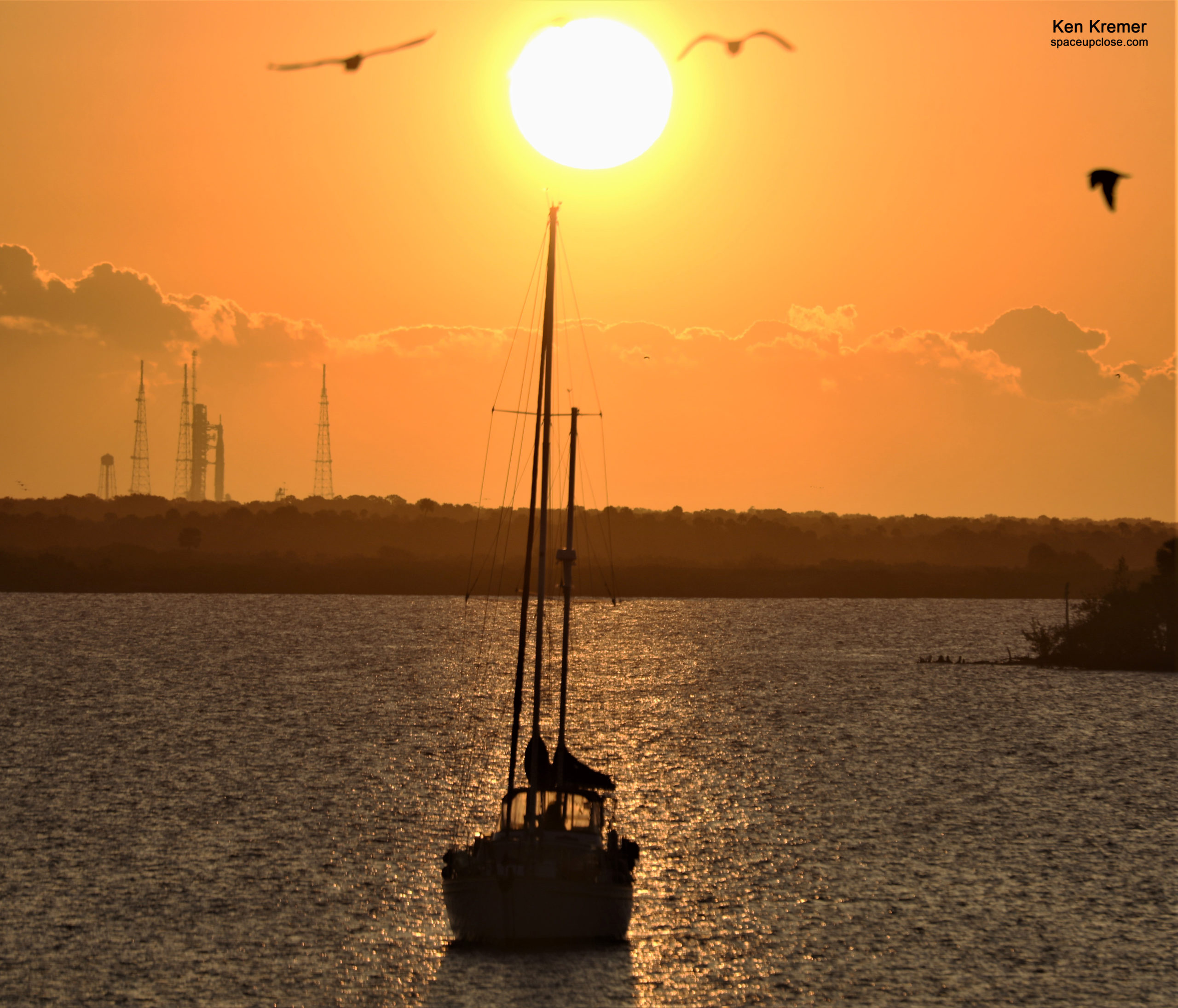 Enjoy our photos of the NASA SLS moon rocket vertical at pad 39B taken by the Space UpClose team of Ken Kremer and Jean Wright from Titusville over several days in late March when SLS and the Sun were closely aligned for a few days in late March.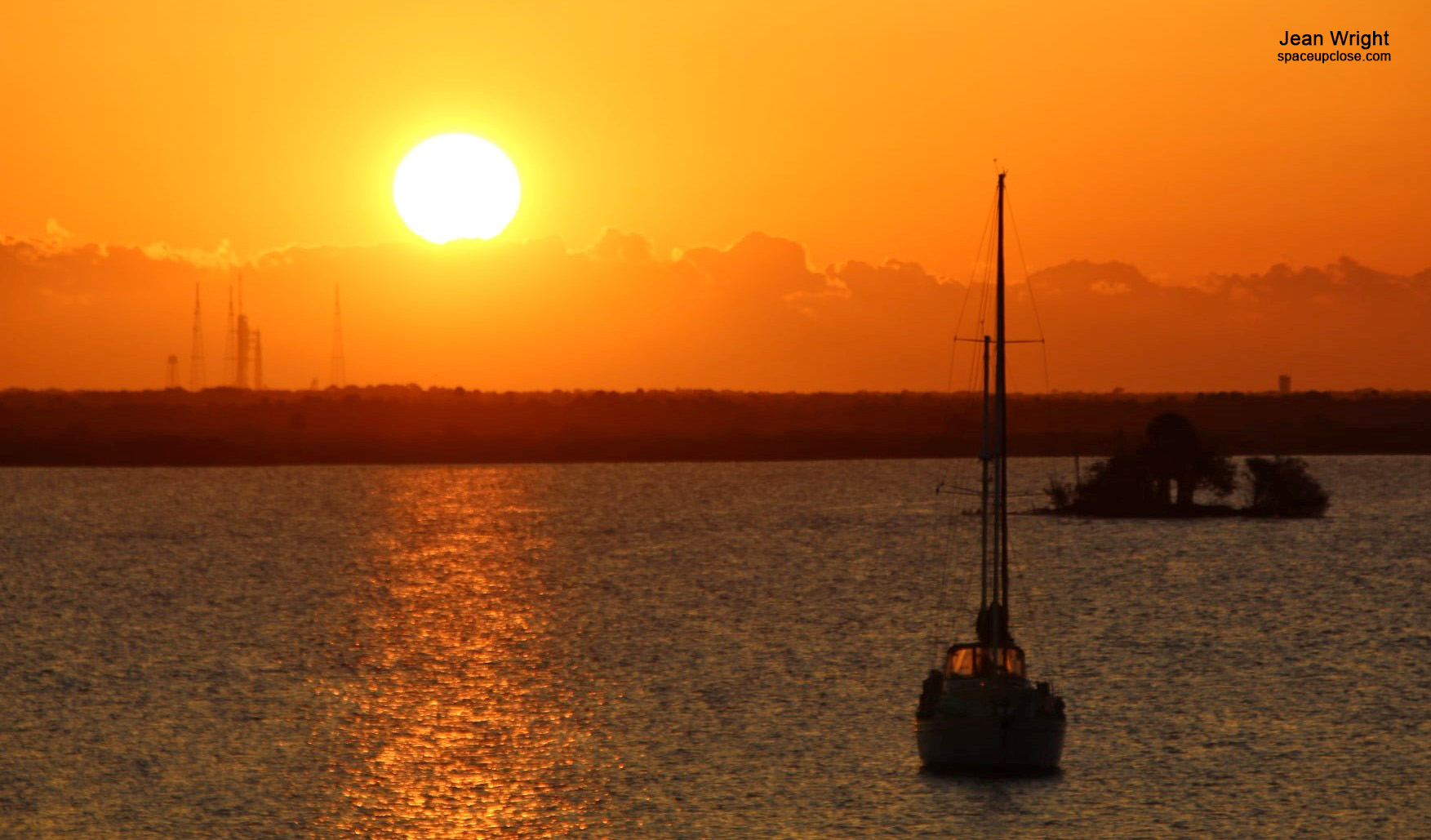 SLS was often peeking through thick and low level clouds at the horizon which frequently either completely blocked and obscured our views – while also dodging rain storms.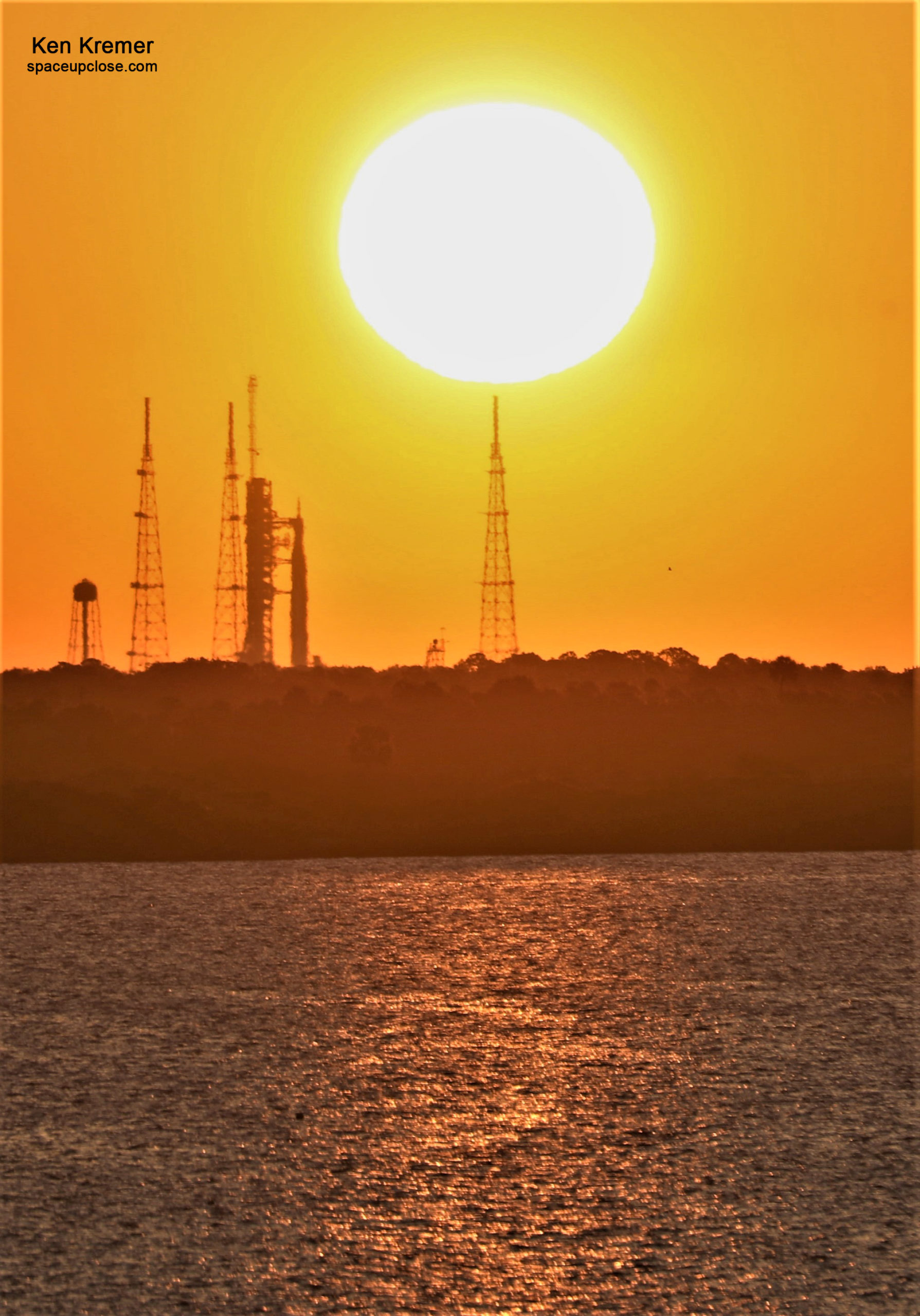 We were thrilled to watch the SLS at pad 39 at sunrise with often gusty winds from our vantage point some 12 miles away on the Max Brewer Bridge and Space View Park along the Indian River Lagoon in Titusville, Florida.
We also observed SLS moonrise once in the evening on March 25 at Space View Park – although the Moon was further away for that.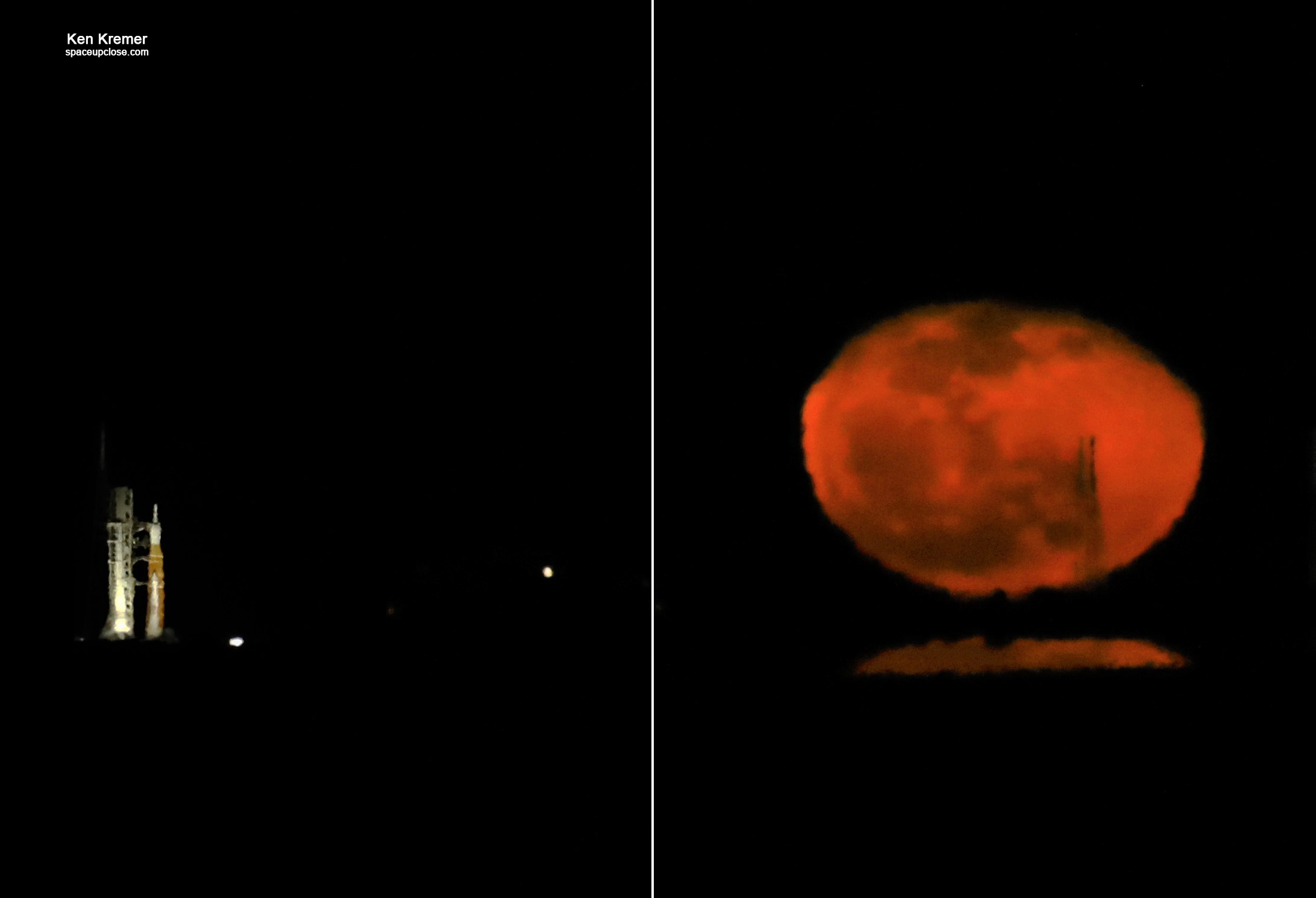 The public can enjoy beautiful views of SLS vertical at Pad 39B from almost anywhere in Titusville fro free as well as on the road to Playalinda Beach inside Canaveral National Seashore Federal Park for a modest parking pass admission fee.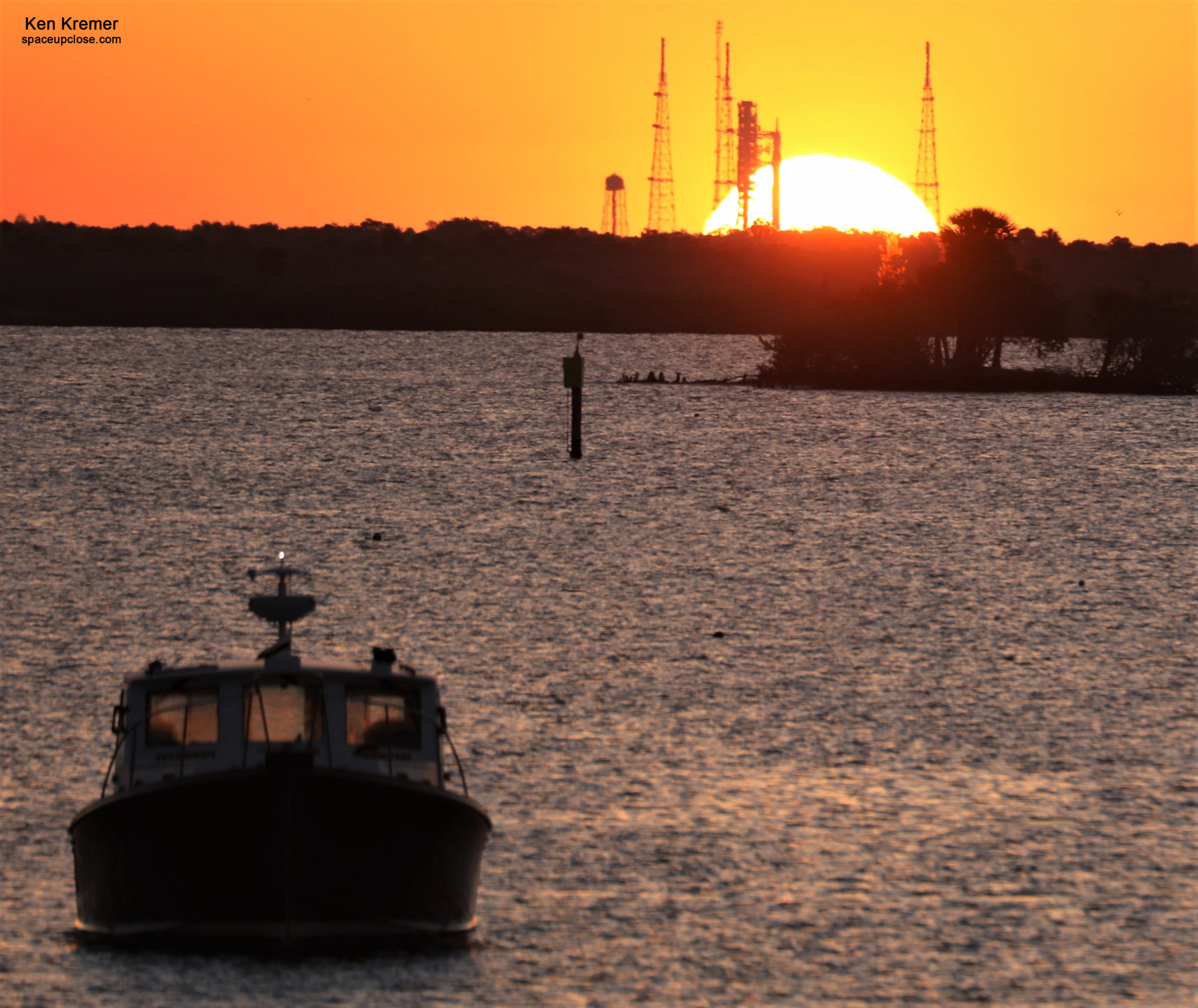 Stacked on the mobile launcher and mounted on the crawler-transporter-2 (CT-2) for a journey from the Vehicle Assembly Building to Launch Pad 39B, it took 10-hours and 28 minutes for the 3.5-million-pound SLS and Orion to arrive at the launch pad 4.2 miles (6.8 km) away.
The 322-foot-tall (98 m) Artemis 1 stack arrived at Launch Complex-39B under dense fog at 4:15 a.m. EDT  (0815 GMT) on Friday, March 18 on a momentous trip along the same crawlerway that previously hosted NASA's Saturn V and Space Shuttle rockets for more than five decades of America's ambitious space exploration programs
The upgraded crawler-transporter-2 (CT-2) originally built for NASA's Apollo Moon landing program in the 1960s and 1970s moved the stack at a maximum of 0.82 mph (1.3 kph) toward the pad.
The Space UpClose team of Ken Kremer and Jean Wright also attended and witnessed the SLS/Orion rollout from the VAB at the KSC Press Site and OSB-2.
Enjoy our photos of SLS/Orion at pad 39B after the dense obscuring fog finally lifted and the rollout.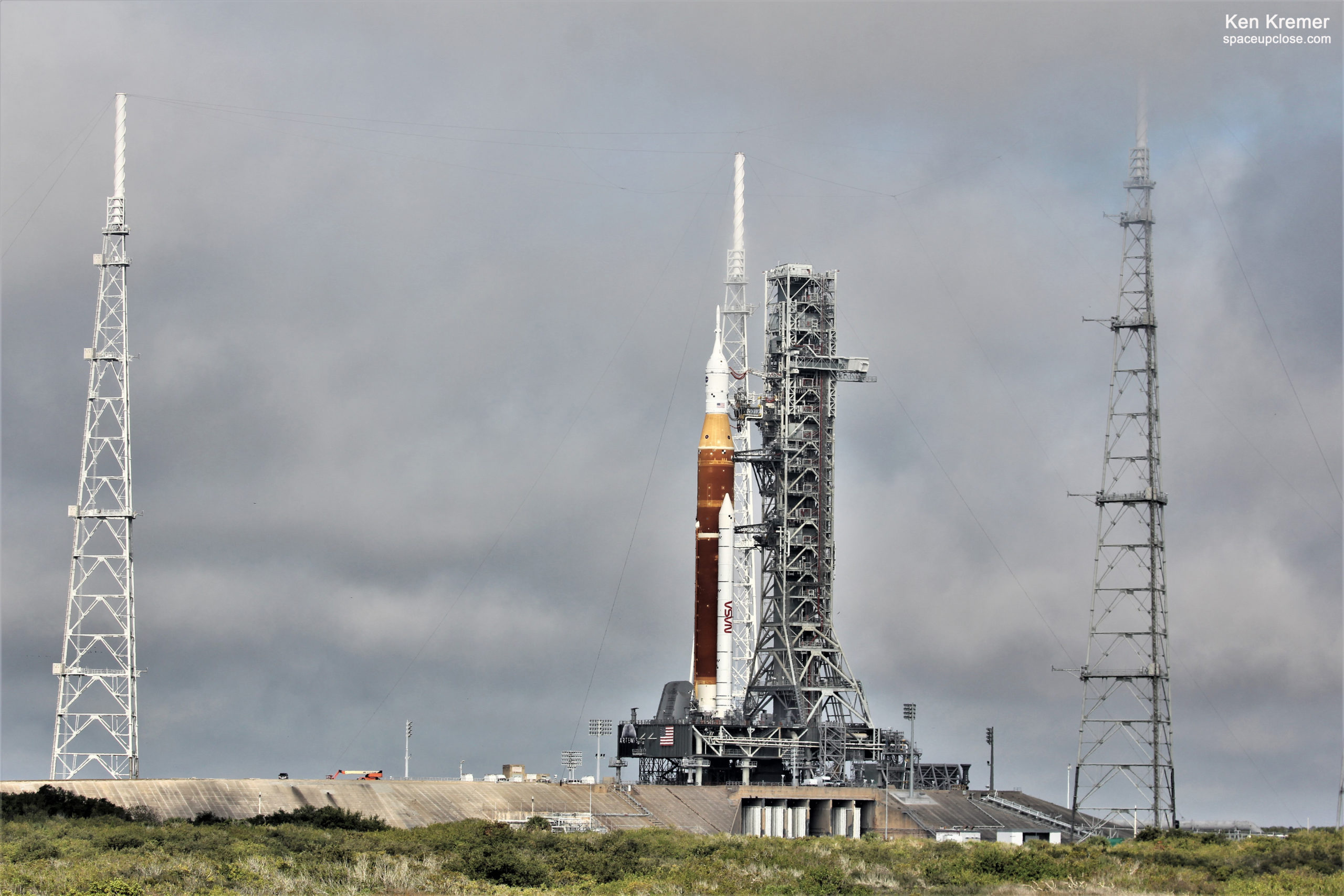 Read my earlier detailed story about the rollout illustrated with our photos
Now we know what NASA's Apollo Moon rocket rollout looked like.
We both witnessed multiple Space Shuttle rollouts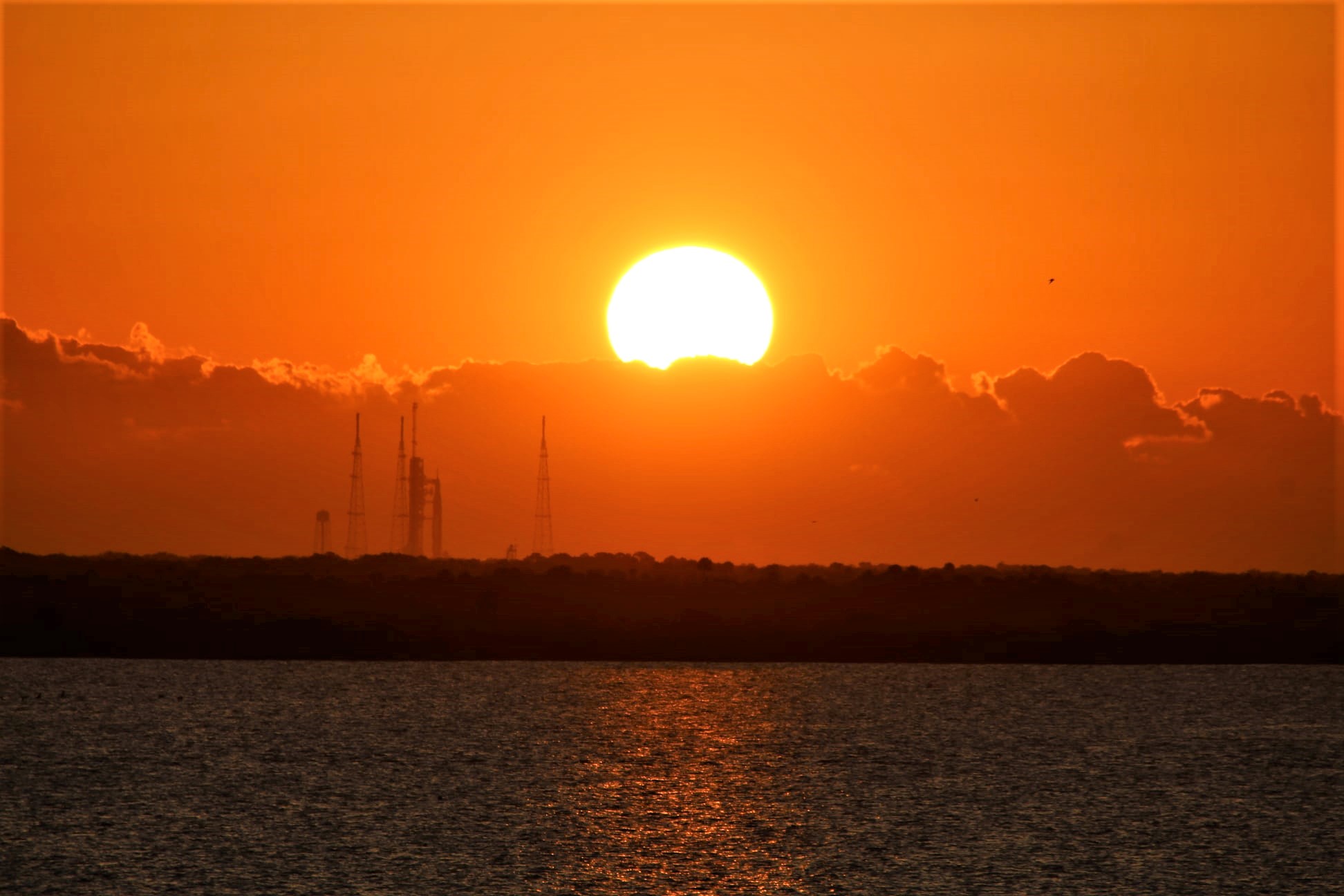 Years in the making NASA's SLS Moon rocket is destined to return American astronauts to the lunar surface for the first time in over 50 years later this decade.
SLS is the most powerful rocket NASA has ever built, generating some 8.8 million pounds of liftoff thrust at ignition – about 15% more powerful than NASA's legendary Saturn V that hurled the first humans to land on the Moon back in 1969 on the Apollo 11 moon landing mission.
The maiden SLS/Orion rocket rolled to the pad Thursday, March 17 for the critical WDR fueling and countdown demonstration test – which is the final major final fueling test before launch.
WFTV Channel 9 ABC News Orlando featured Ken's pre-rollout commentary about how critical NASA's Space Launch System  Artemis 1 launch to the Moon is to NASA – with 1st ever rocket rollout to pad 39B just completed at NASA's Kennedy Space Center
WFTV Channel 9 ABC News Orlando also featured Ken's posr rollout comments about busy times on the Space Coast with SLS WDR and upcoming Artemis 1 launch and two SpaceX Crew Dragon launches to ISS NET April 6 & April 20 and and NASA astronaut Mark Vande Hei return on a Russian Soyuz after working 1 year aboard the International Space Station (ISS):
https://www.wftv.com/news/local/look-space-coasts-busy-week-ahead/GSYWA2VOHFEHDG35OGCERHT7AI/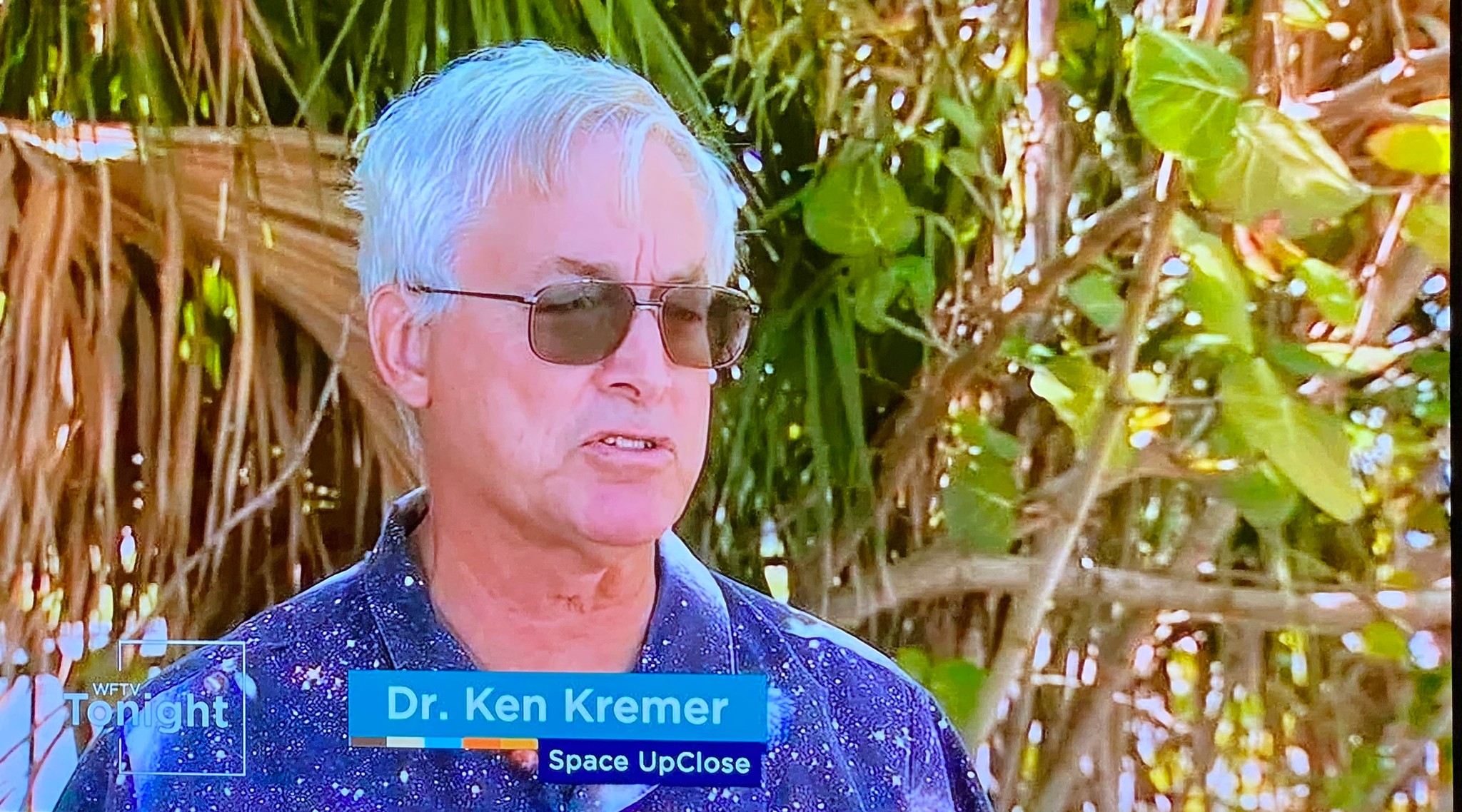 Ken Kremer & Jean Wright invited guest appearance on 'Stay Curious' at American Space Museum about SLS Artremis 1 Moon rocket rollout to pad 39B with my up close photos:
https://www.facebook.com/SpaceWalkOfFame/videos/644149686687128
Watch Ken's continuing reports about Artemis, SLS, Orion and NASA missions, JWST, IXPE, DART, Lucy Asteroid mission, GOES, SpaceX Cargo and Crew Dragons, SpaceX Starlink, Commercial Crew and Starliner and Crew Dragon, Blue Origin and Space Tourism, and onsite for live reporting of upcoming and recent SpaceX and ULA launches including Crew 1 & 2 & 3, ISS, Solar Orbiter, Mars 2020 Perseverance and Curiosity rovers, NRO spysats and national security missions and more at the Kennedy Space Center and Cape Canaveral Space Force Station.
Stay tuned here for Ken's continuing Earth and Planetary science and human spaceflight news: www.kenkremer.com –www.spaceupclose.com – twitter @ken_kremer – email: ken at kenkremer.com
Dr. Kremer is a research scientist and journalist based in the KSC area, active in outreach and interviewed regularly on TV and radio about space topics.
………….
Ken's photos are for sale and he is available for lectures and outreach events
Please consider supporting Ken's work by purchasing his photos and/or donating at Patreon:
https://www.patreon.com/kenkremer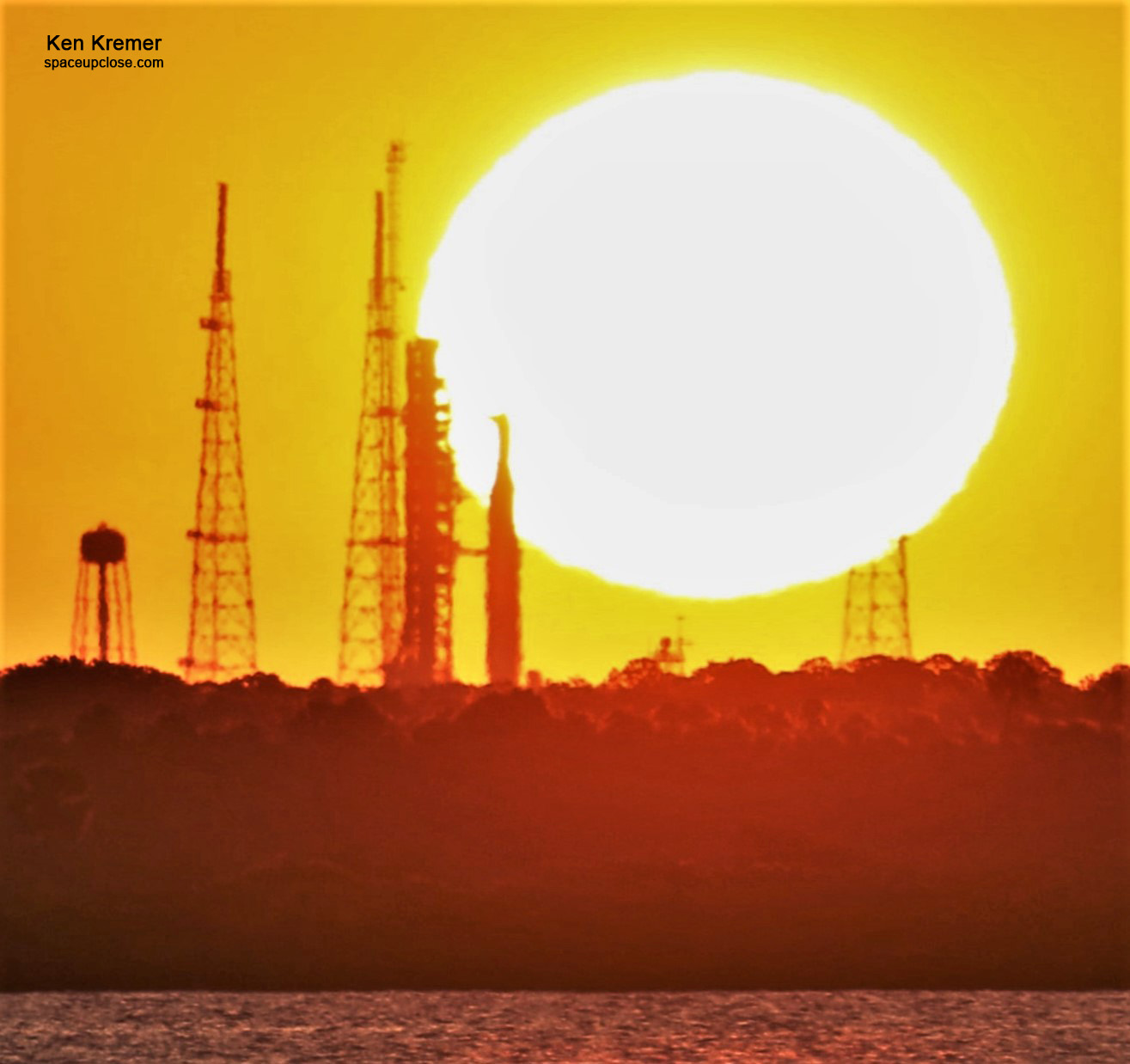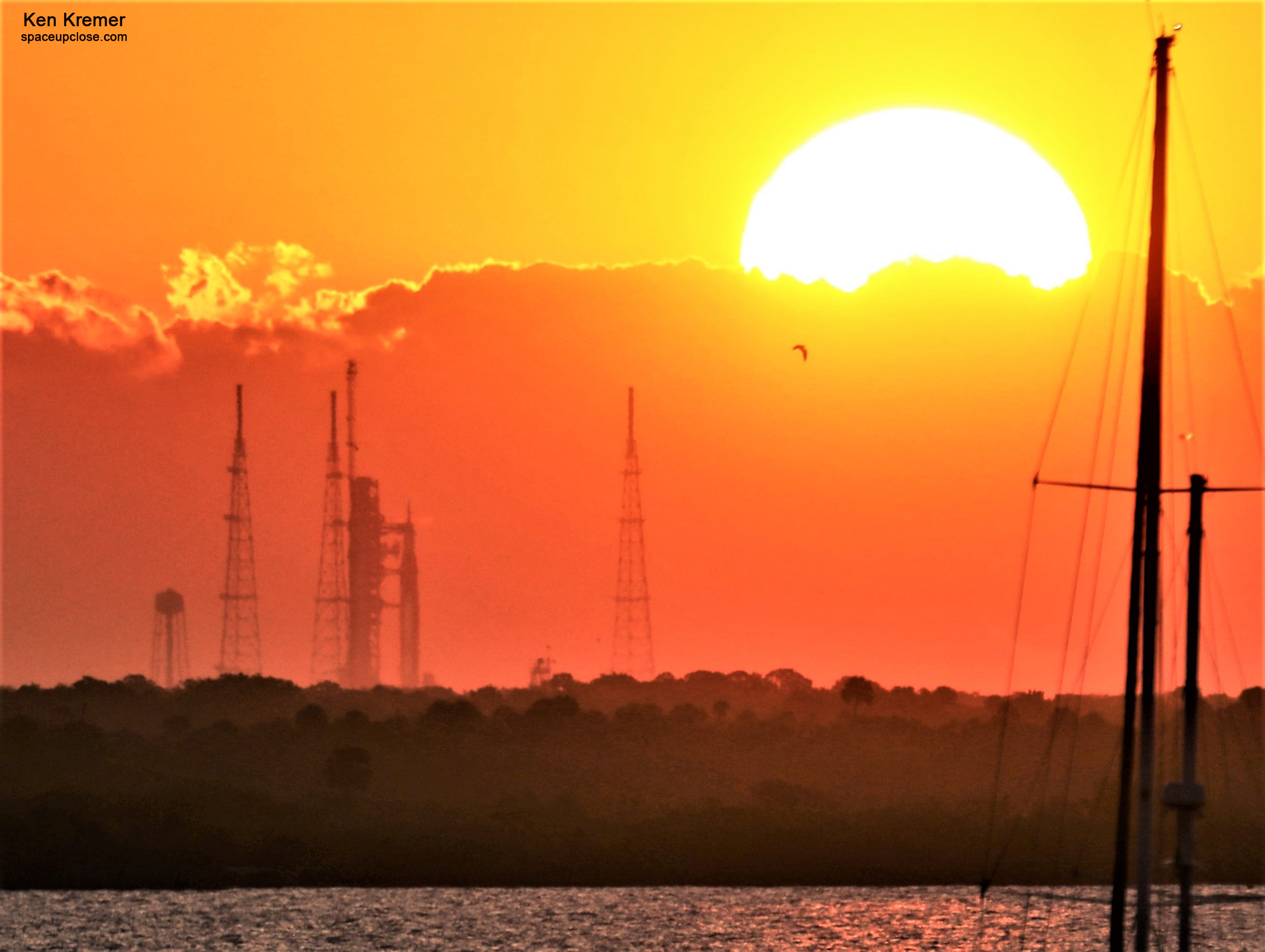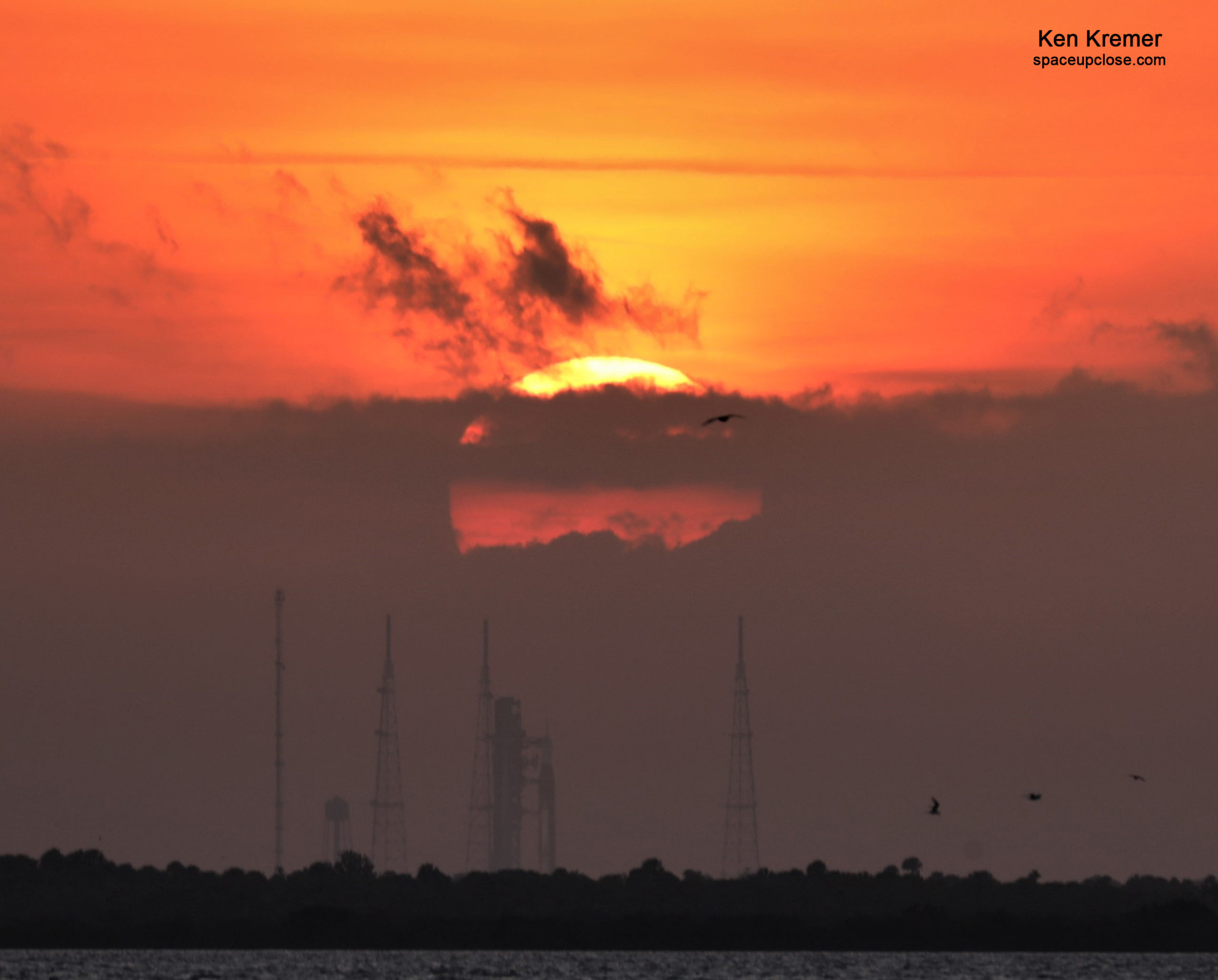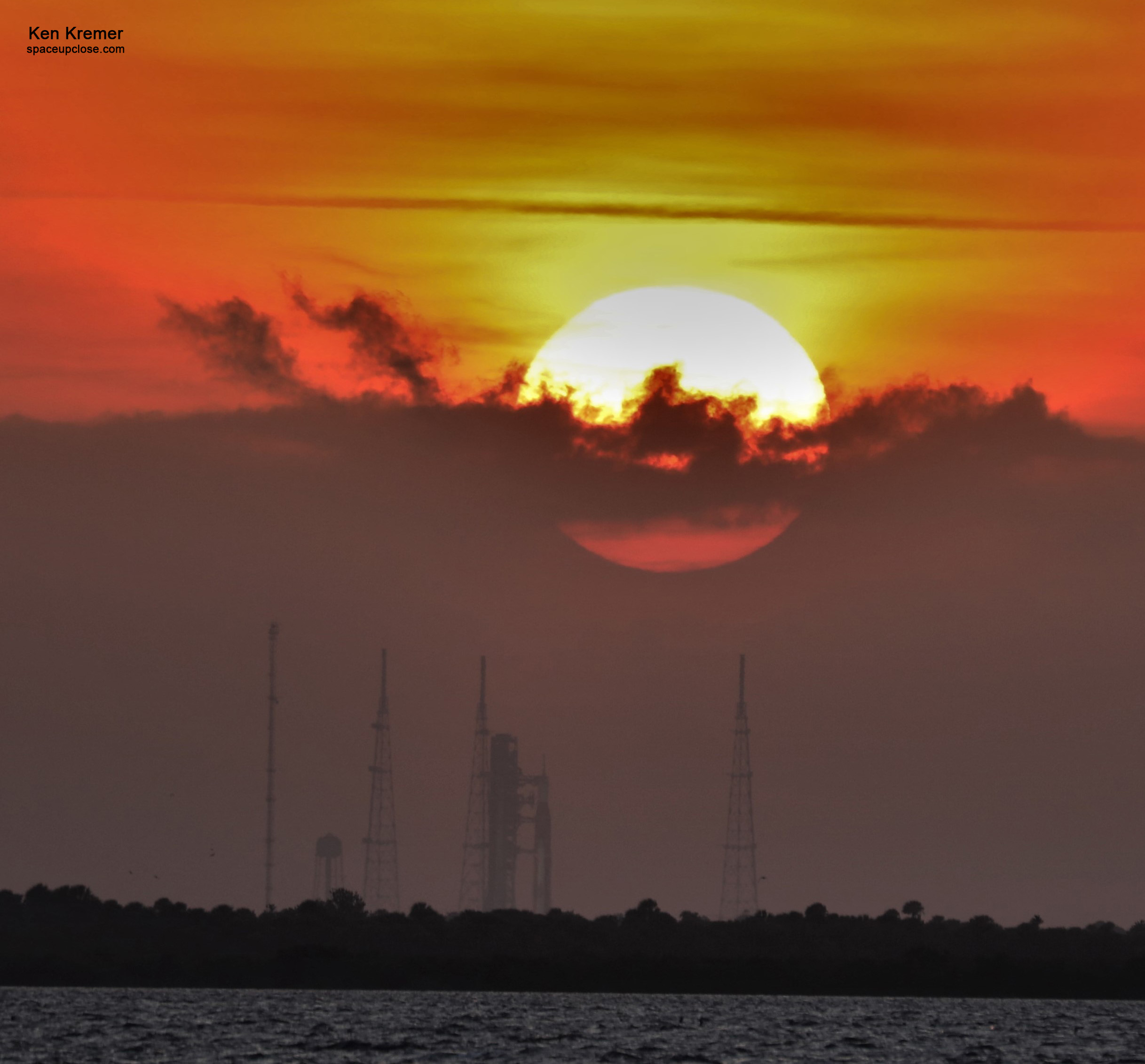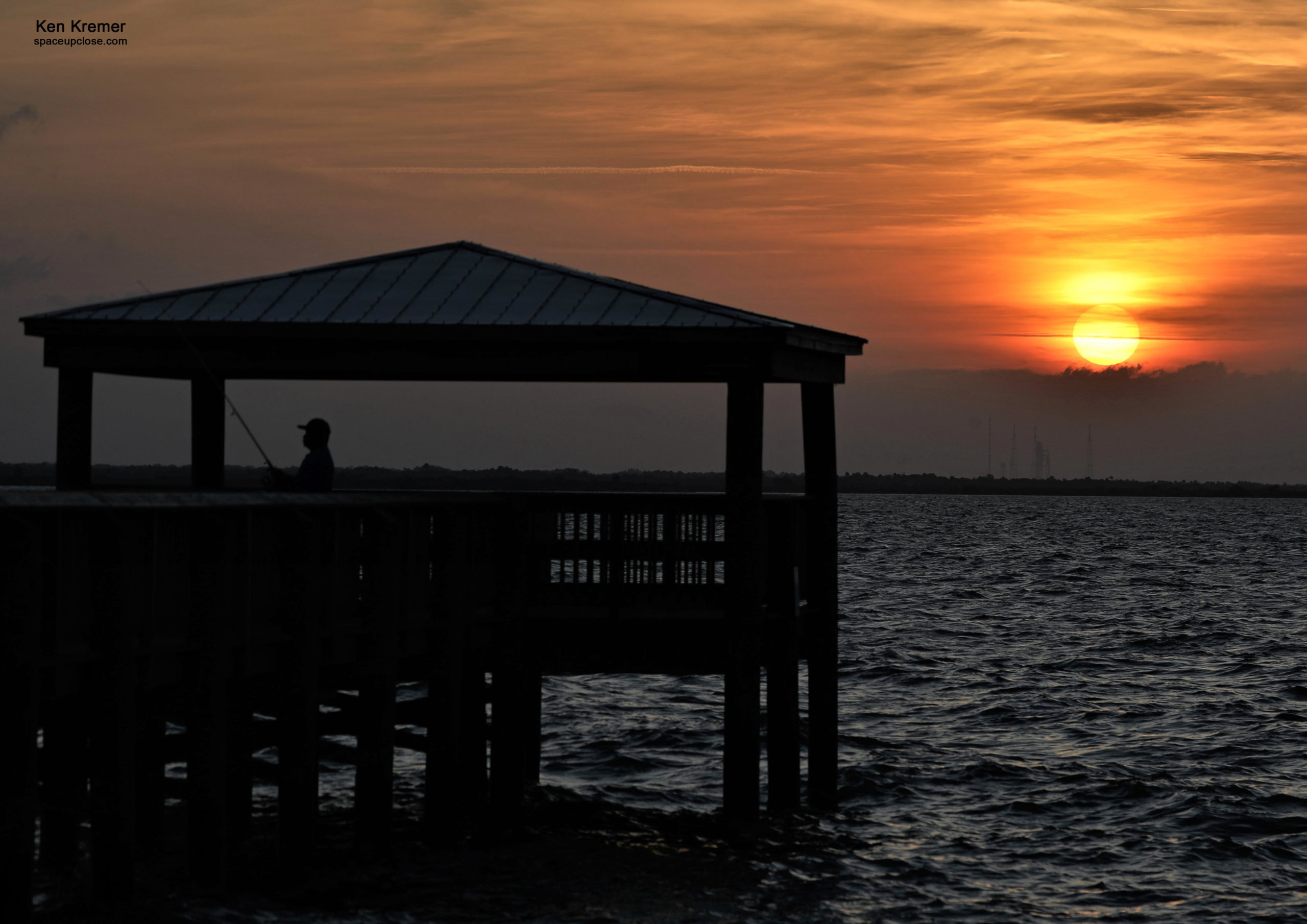 x