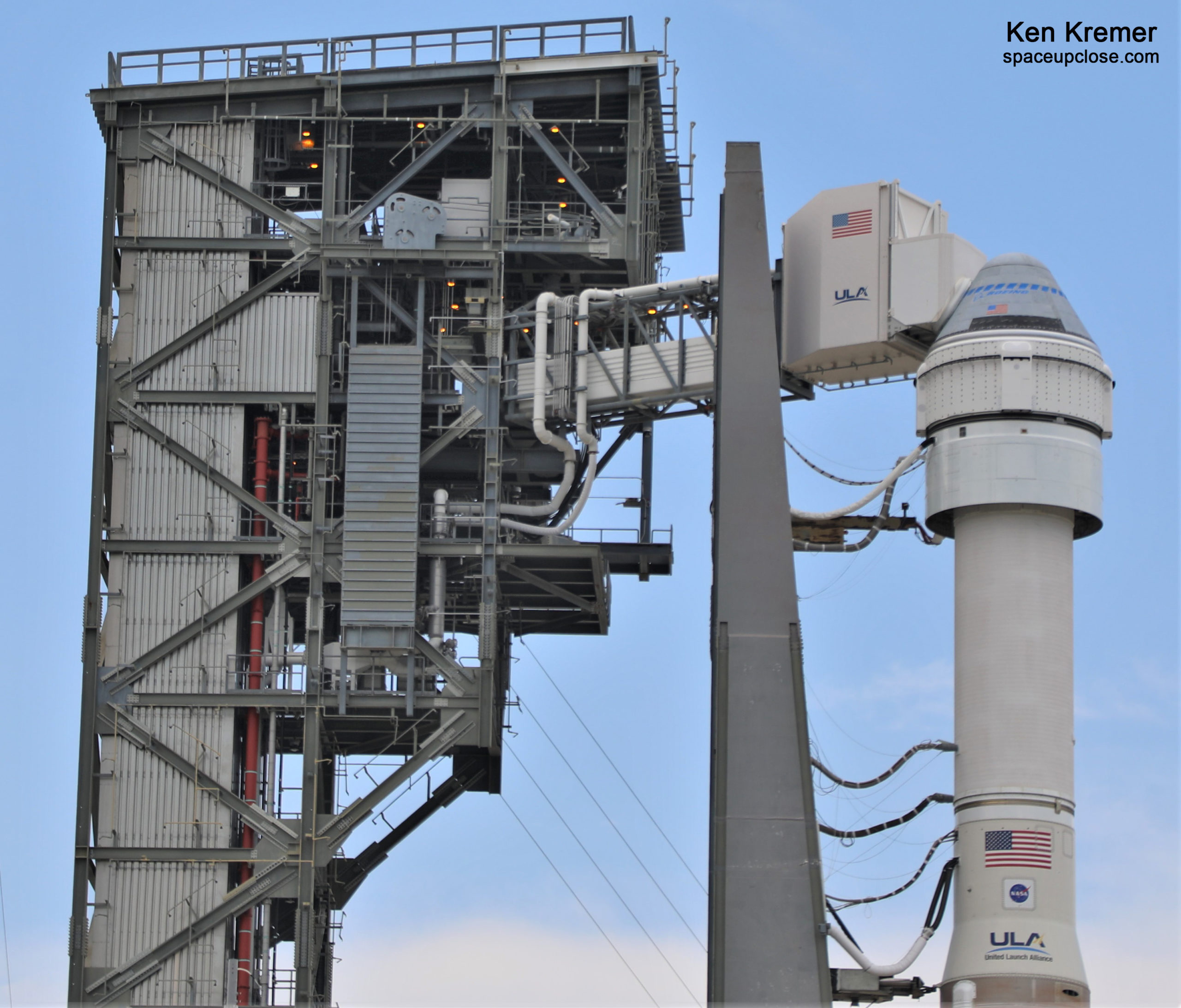 For SpaceUpClose.com & RocketSTEM
KENNEDY SPACE CENTER/CAPE CANAVERAL SPACE FORCE STATION, FL – Here's a look back to Boeing's CST-100 Starliner crew capsule integrated atop a United Launch Alliance (ULA) Atlas V rocket prelaunch at launch pad 41 on Cape Canaveral Space Force Station in Florida, Wednesday, May 18, prior to the high stakes and ultimately successful May 19 liftoff on the critical uncrewed launch of the Boeing Orbital Flight Test-2 (OFT-2) for NASA to the International Space Station (ISS).
Barely 24 hours after the stunning liftoff on a ULA Atlas V Thursday evening May 19, Boeing's Starliner crew spacecraft successfully docked at the International Space Station for the first time ever Friday evening May 20 – on the long delayed uncrewed OFT-2 for NASA.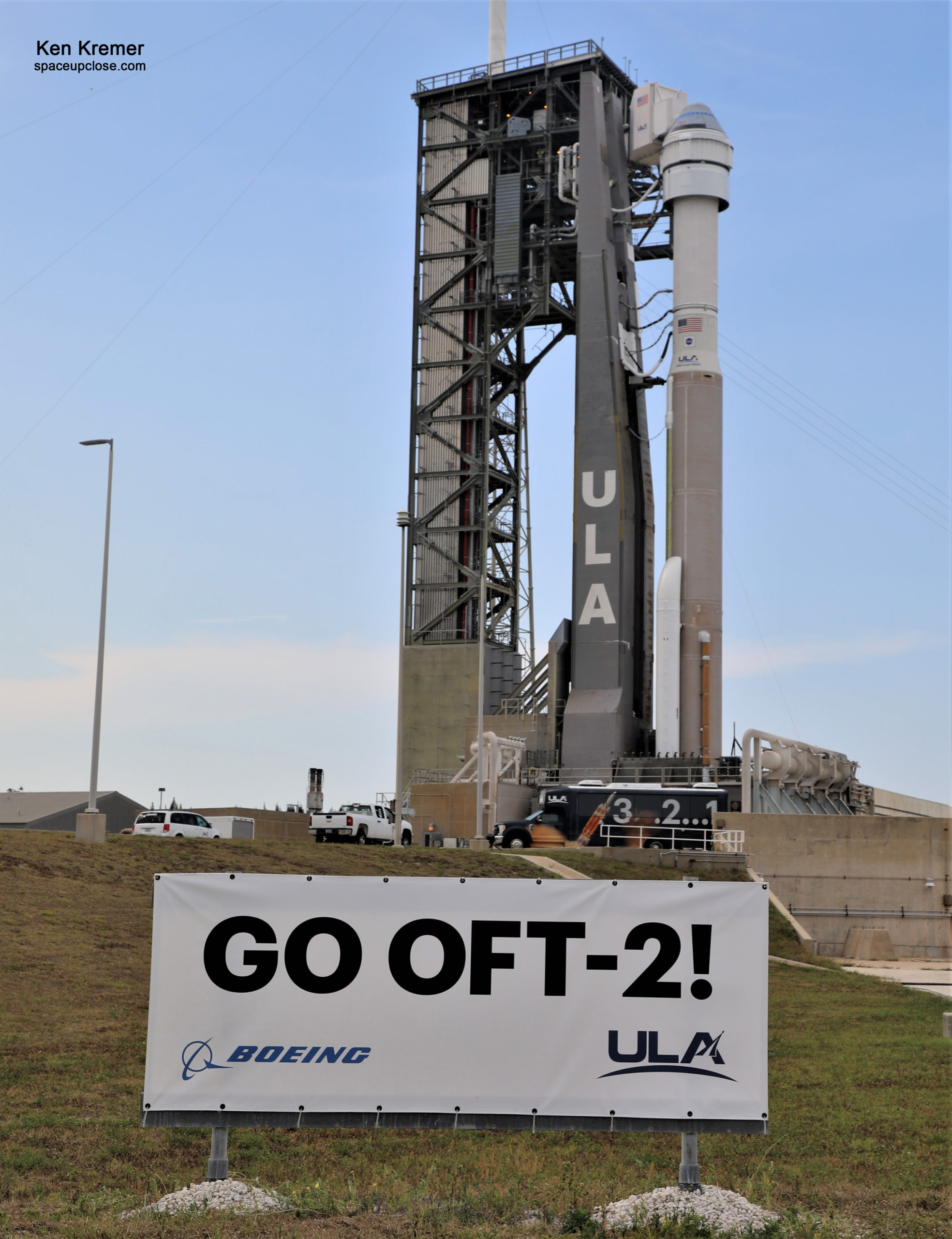 Boeing's CST-100 Starliner spacecraft successfully docked to the forward port of the space station's Harmony module at 8:28 p.m. EDT, May 20, while soaring some 250 miles (400 km) over the Pacific Ocean.
The arrival of Starliner also marks another historic first as the first time two different U.S. commercial crew vehicles have been simultaneously dock at the ISS – namely Boeing Starliner from OFT-2 and SpaceX Crew Dragon from Crew-4.
The 172-foot-tall (52.4-meter) Atlas V/Starliner stack arrived at pad 41 after rollout on the Mobile Launcher from the 30-story Vertical Integration Facility at Space Launch Complex-41 that began at appox.10:15 a.m. (1415 GMT) Wednesday morning, May 18.
Two "trackmobile" vehicles pushed the integrated rocket and spacecraft on rail tracks for the 1,800-foot (550-meter) journey from the VIF to pad 41.
The unique Atlas V/Starliner in the N22 configuration arrived at the pad at approx. 40 minutes later at 10:55 a.m. ET (1455 GMT) Wednesday.
ULA teams then began launch pad operations to ready the OFT-2 mission for the successful liftoff Thursday evening, May 19.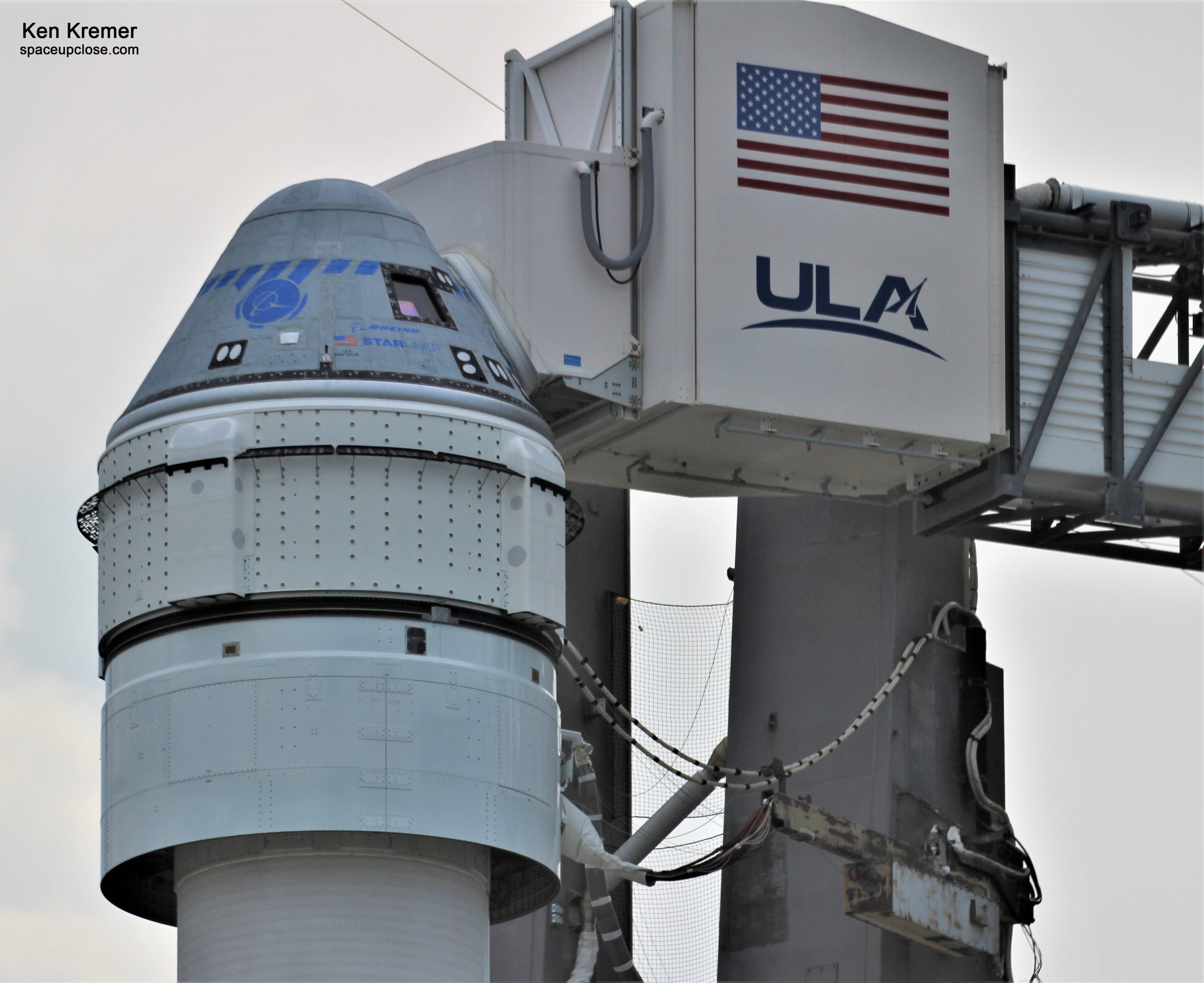 Liftoff of the 17-story tall ULA Atlas V carrying the Boeing CST-100 Starliner on the critical OFT-2 mission for NASA took place as scheduled at dinnertime Thursday, May 19 at 6:54 p.m. EDT (2254 GMT) from seaside Space Launch Complex-41 on Cape Canaveral Space Force Station in Florida during an instantaneous launch window.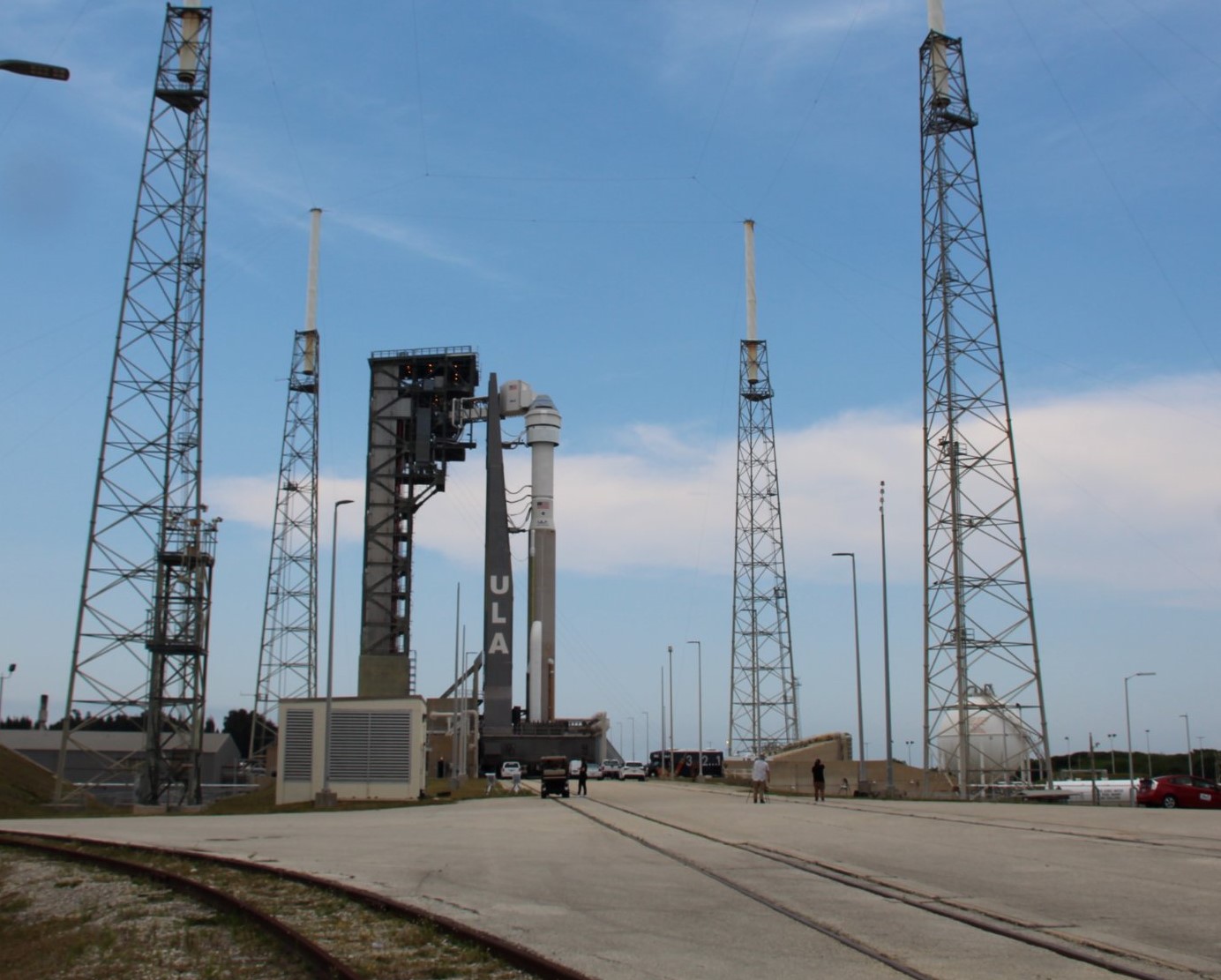 Enjoy our Atlas V/Starliner launch, prelaunch and rocket rollout photos taken by the team of Ken Kremer and Jean Wright for Space UpClose.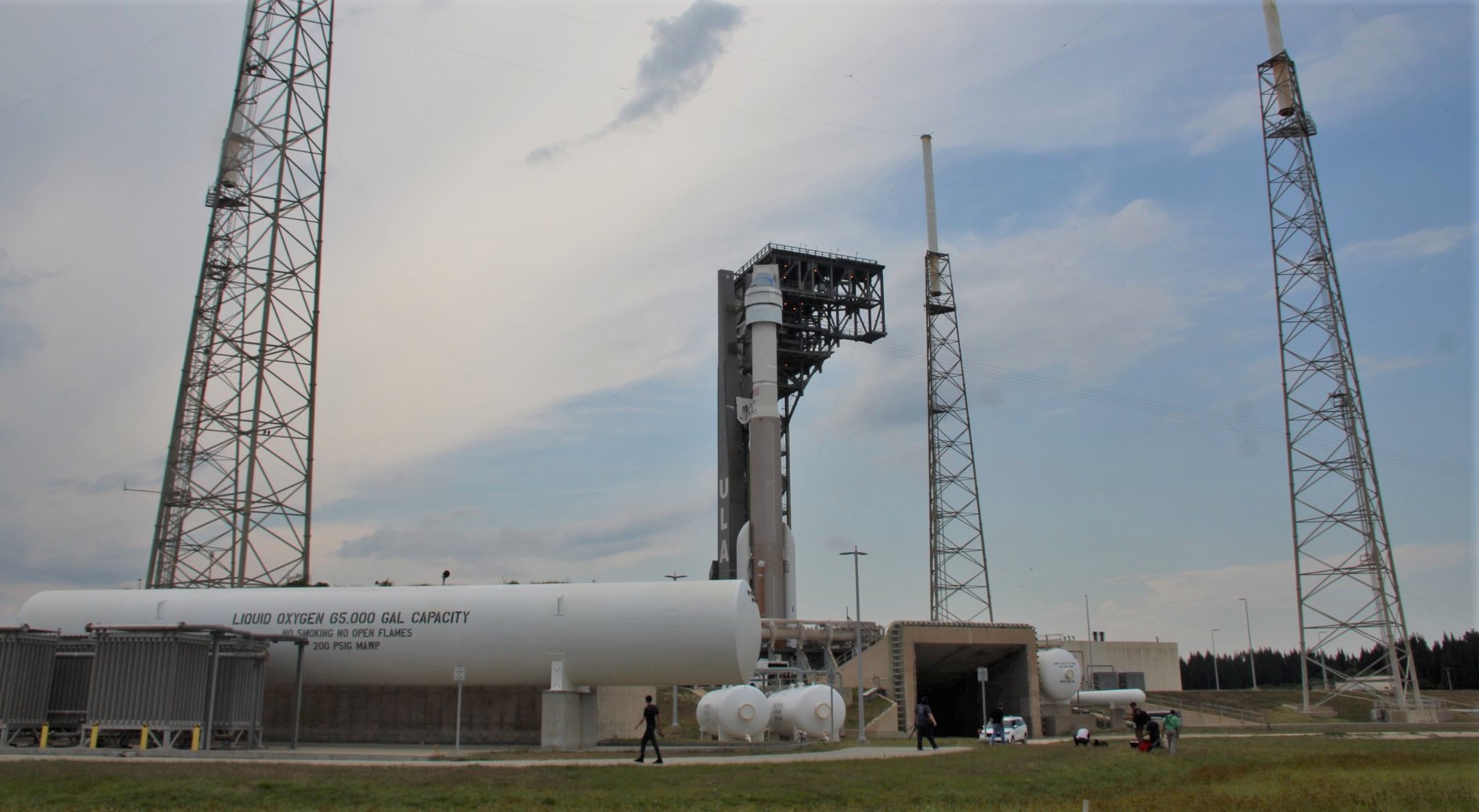 The long awaited Orbital Flight Test-2 (OFT-2) mission is a demonstration test flight required to prove that the Boeing capsule can safely and successfully ferry NASA and partners astronauts to and from low Earth orbit and the space station – following the failure of the original OFT-1 mission to dock at the ISS back in 2019 followed by a technical scrub of the OFT-2 mission last year that required some nine months of further repairs to the maneuvering thrusters.
The goal of next-generation Starliner spacecraft on the OFT-2 mission is designed to test the end-to-end capabilities of the crew-capable system as part of NASA's Commercial Crew Program
After Starliner successfully completes its mission and is certified the U.S. will achieve the long desired goal of the Commercial Crew Program of having two independent and dissimilar redundant spacecraft systems to ferry our astronauts to the ISS and back.
SpaceX Crew Dragon has flown 5 missions for NASA to the ISS over the past two years
If all goes well with OFT-2 Boeing could launch NASA astronauts on the next mission dubbed CFT or Crew Flight Test by years end.
Either two or three experienced NASA astronauts would fly aboard CFT and have been in training for years.
NASA will name the flight crew this summer following a review of all the date from OFT-2.
The OFT-2 launch marked the 150th ULA launch with 100 percent mission success.
This marks the 93rd successful launch of an Atlas V rocket, and the 104th launch from SLC-41.
The Atlas V RD-180 main engine and two solid rocket boosters ignited to generate more than a million and half pounds of thrust to lift the rocket away from the pad. The RD-180 main engine burns 48,800 gallons of liquid oxygen and 25,000 gallons of RP-1 fuel, a highly refined kerosene, to generate 860,300 pounds of thrust.
The Centaur is powered by two RL10A-4-2 engines that consume 12,300 gallons of liquid hydrogen and 4,150 gallons of liquid oxygen to generate a combined 44,600 pounds of thrust to shape the desired trajectory for Starliner. During the flight, Atlas V accelerated Starliner to 17,475 mph – just shy of orbital velocity.
The powered flight of Atlas V to launch Starliner's OFT-2 lasts about 11 minutes and 55 seconds. The first stage of flight lasted about 4 minutes and 30 seconds. The single burn of the Centaur lasted about 7 minutes and 10 seconds.
Watch Ken's commentary about Starliner, NASA SLS WDR demo test, NASA Crew-3, Crew 4 and SpaceX AX-1 missions and Starlink.
May 19/20:  WFTV ABC Orlando and Fox 35 Orlando featured my prelaunch and post launch commentary about the critical nature of the Boeing Starliner OFT-2 mission for NASA
https://www.wftv.com/news/local/successful-boeing-starliner-launch-iss-could-pave-way-additional-astronaut-transportation/AZ5D54V5BFH3DAZHDOVG3BJOXY/
https://www.fox35orlando.com/news/ula-to-launch-boeings-starliner-spacecraft-from-florida-on-thursday
May 11: WFTV ABC Orlando News featured my commentary & analysis about Boeing Starliner crew capsule targeting launch May 19 for long delayed OFT2 uncrewed test flight for NASA after completing FRR this afternoon. It must dock at ISS to be considered successful to enable follow-on NASA astronaut flights maybe by late 2022
https://www.wftv.com/news/local/nasa-boeing-teams-provide-update-high-stakes-starliner-flight-test/66HXSRSMNZCIPECB732WGRSVN4/
Apr 29: WKMG CBS 6 with my commentary about the record setting Falcon 9 turnaround of 21 days since the Axiom-1 launch
Apr 22: Fox 35 Orlando features my analysis of the busy week ahead in space with weather delayed Earth return of AX-1 crew this weekend, launch of 4 NASA/ESA Crew-4 astronauts on SpaceX Crew Dragon NET Apr 26 & rollback of NASA SLS to VAB for repairs
https://www.fox35orlando.com/video/1060937
Apr 20:  WFTV ABC News Orlando features my commentary about the SpaceX static fire and impact of weather induced delays to departure of Ax-1 and launch of Crew-4.
https://www.wftv.com/news/local/unfavorable-weather-delays-axiom-1-splashdown/JT7VT5AMLZHU7NHAHTAR2265PA/
Apr 15/16 & Apr 12/13:  WFTV ABC News Orlando and WKMG CBS 6 Orlando featured my comments about NASA SLS WDR wet dress rehearsal countdown and fueling demo test and human launches to ISS:
https://www.wftv.com/news/video-small-valve-forcing-nasa-modify-critical-test-artemis-i/83355ff1-ce09-4b83-bbf0-23446b95abf7/
https://www.clickorlando.com/news/local/2022/04/12/nasa-resumes-final-test-before-launch-of-sls-moon-rocket/
Apr 6: WFTV ABC 9 Orlando featured my comments about 1st fully private astronaut launch to ISS by SpaceX on AX-1 mission:https://www.wftv.com/news/local/brevard-county/first-all-private-astronaut-mission-iss-set-liftoff-kennedy-space-center-this-week/FYE5QAT735BA7G42O6IVCJGB4Q/
Apr 4 & 5: WFTV ABC News Orlando and Fox 35 Orlando featured my comments about NASA SLS WDR wet dress rehearsal countdown and fueling demo test and human launches to ISS
https://www.wftv.com/news/local/nasa-artemis-mission-hold-testing-delayed-second-time/L637Y3454VDJPBZRH4RZMM2XRQ/
https://www.fox35orlando.com/news/nasa-resumes-artemis-i-wet-dress-rehearsal-countdown
Watch Ken's continuing reports about Artemis, SLS, Orion and NASA missions, SpaceX Crew and Cargo Dragons, SpaceX Axiom-1, JWST, IXPE, DART, Lucy Asteroid mission, GOES, SpaceX Starlink, Commercial Crew and Starliner and Crew Dragon, Blue Origin and Space Tourism, and onsite for live reporting of upcoming and recent SpaceX and ULA launches including Crew 1 & 2 & 3 & 4, ISS, Solar Orbiter, Mars 2020 Perseverance and Curiosity rovers, NRO spysats and national security missions and more at the Kennedy Space Center and Cape Canaveral Space Force Station.
Stay tuned here for Ken's continuing Earth and Planetary science and human spaceflight news: www.kenkremer.com –www.spaceupclose.com – twitter @ken_kremer – email: ken at kenkremer.com
Dr. Kremer is a research scientist and journalist based in the KSC area, active in outreach and interviewed regularly on TV and radio about space topics.
………….
Ken's photos are for sale and he is available for lectures and outreach events
Please consider supporting Ken's work by purchasing his photos and/or donating at Patreon
https://www.patreon.com/kenkremer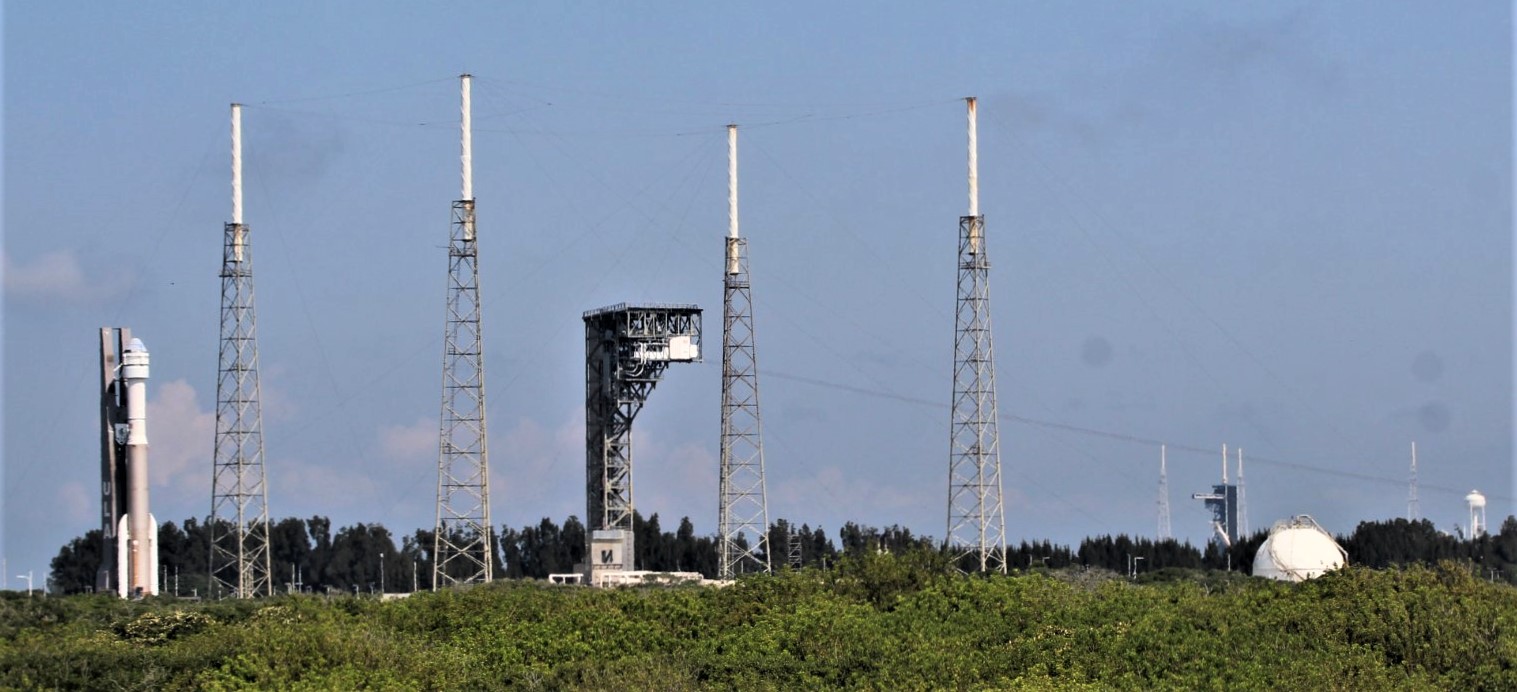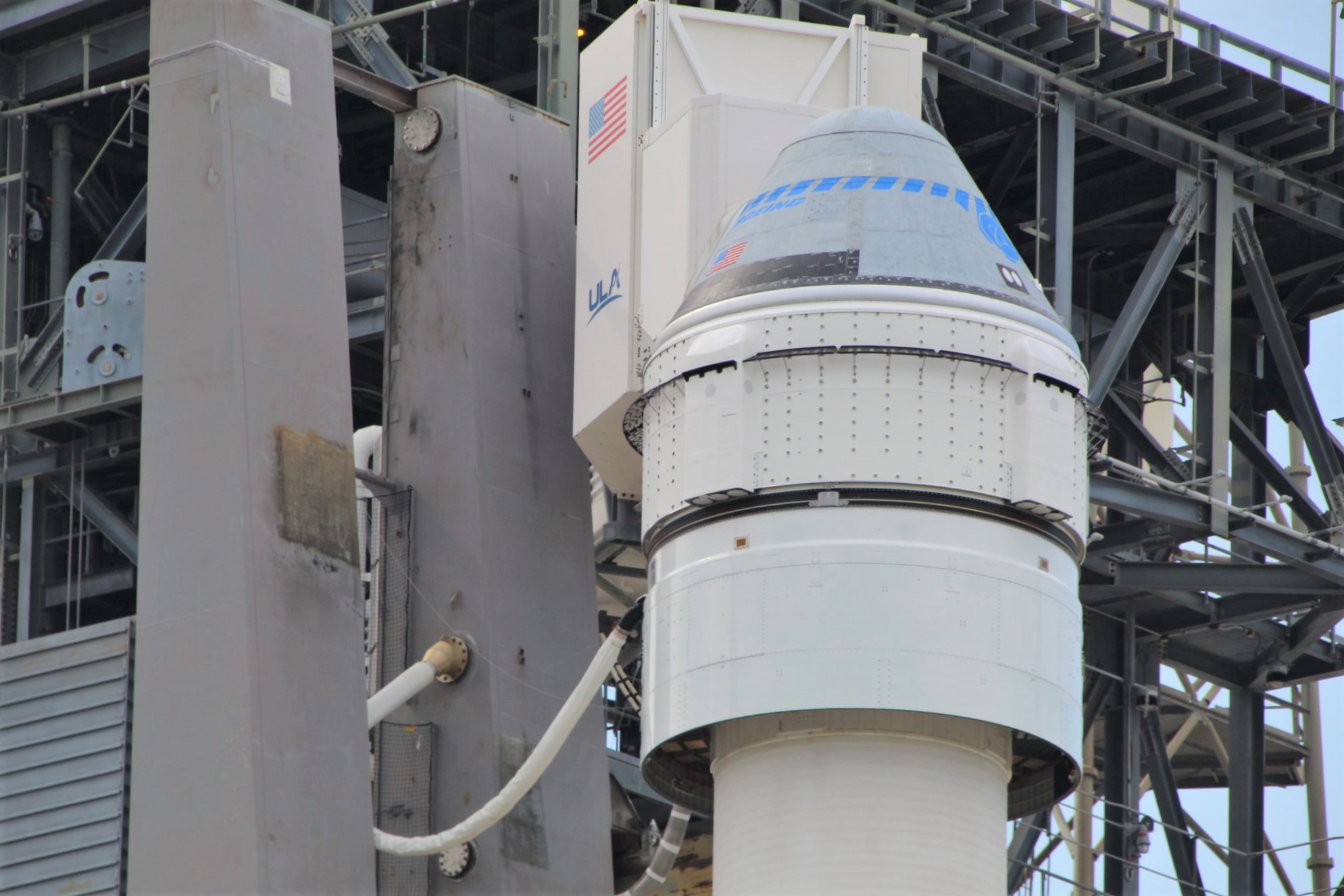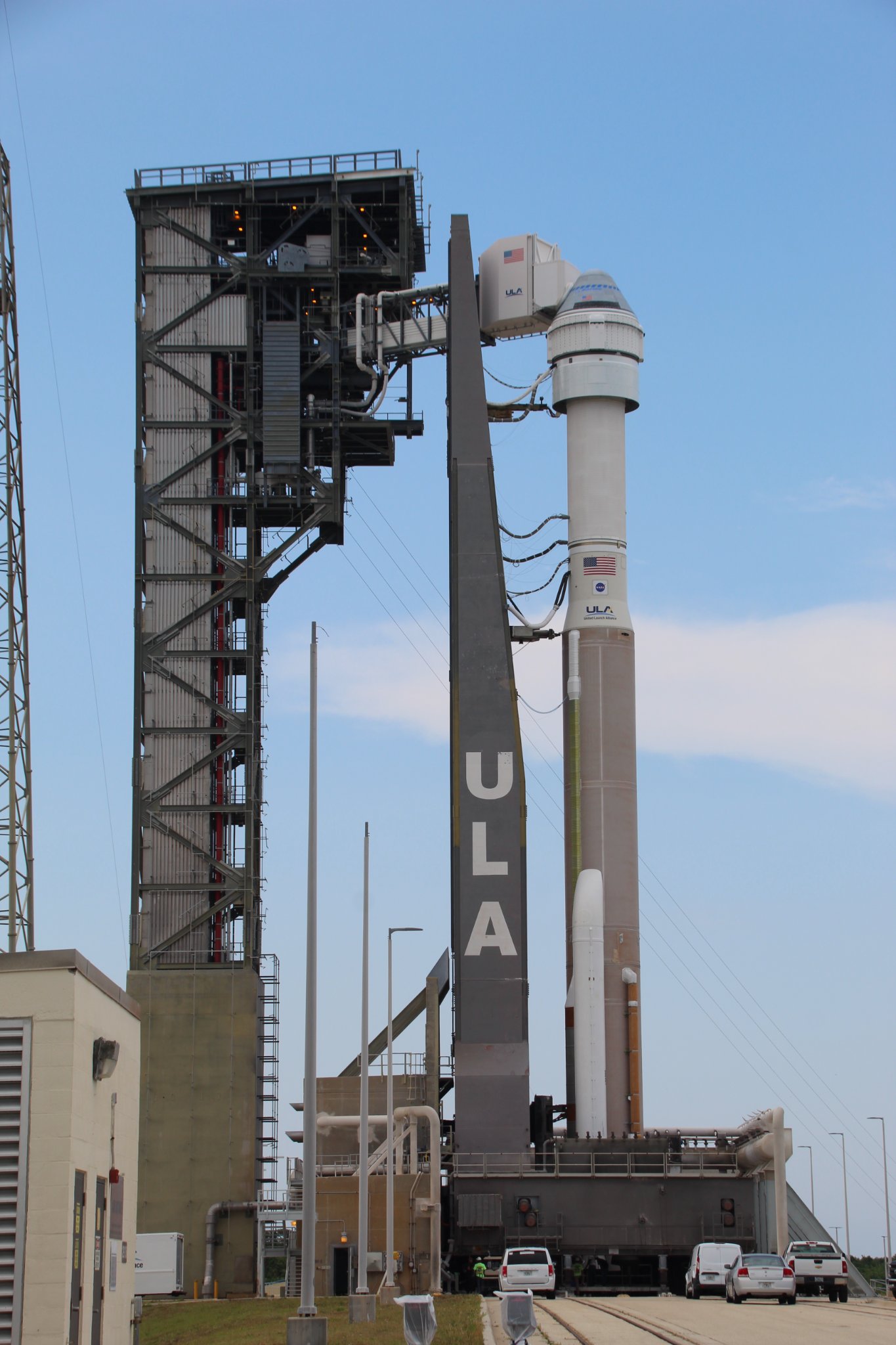 x