For SpaceUpClose.com & RocketSTEM
KENNEDY SPACE CENTER, FL –  A brand new SpaceX Falcon 9 booster successfully launched an international foursome of U .S., Russian and Japanese astronauts and cosmonauts including three rookies and a lone veteran on the history making Crew-5 mission at 12 noon EDT (1600 GMT), Wednesday, Oct. 5, from Launch Complex 39A at the Kennedy Space Center in Florida bound for a half year science expedition to the International Space Station (ISS).
For the first time ever the history making mixed crew was comprised of NASA and Japanese astronauts as well as the first ever Russian cosmonaut to fly on a commercial SpaceX Crew Dragon from U.S. soil – despite the ongoing terrible war in Ukraine.
Enjoy our prelaunch galley of photos of the SpaceX Falcon 9 poised for liftoff from pad 39A and capped by SpaceX's Crew Dragon Endurance spacecraft which the spaceflyers rode to orbit for a successful docking 29 hours later on Oct. 6.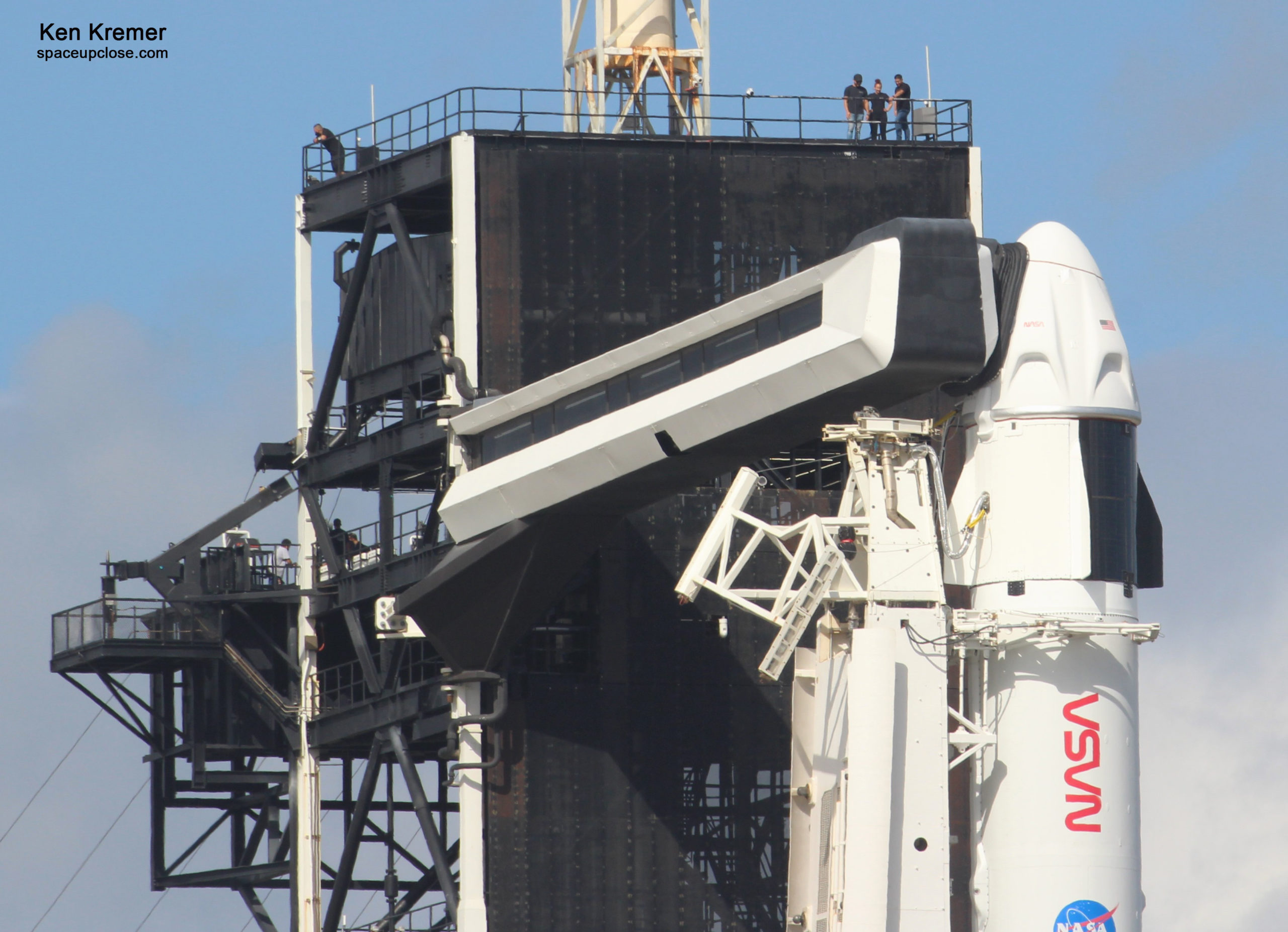 Photos taken by the Space UpClose team of Ken Kremer and Jean Wright.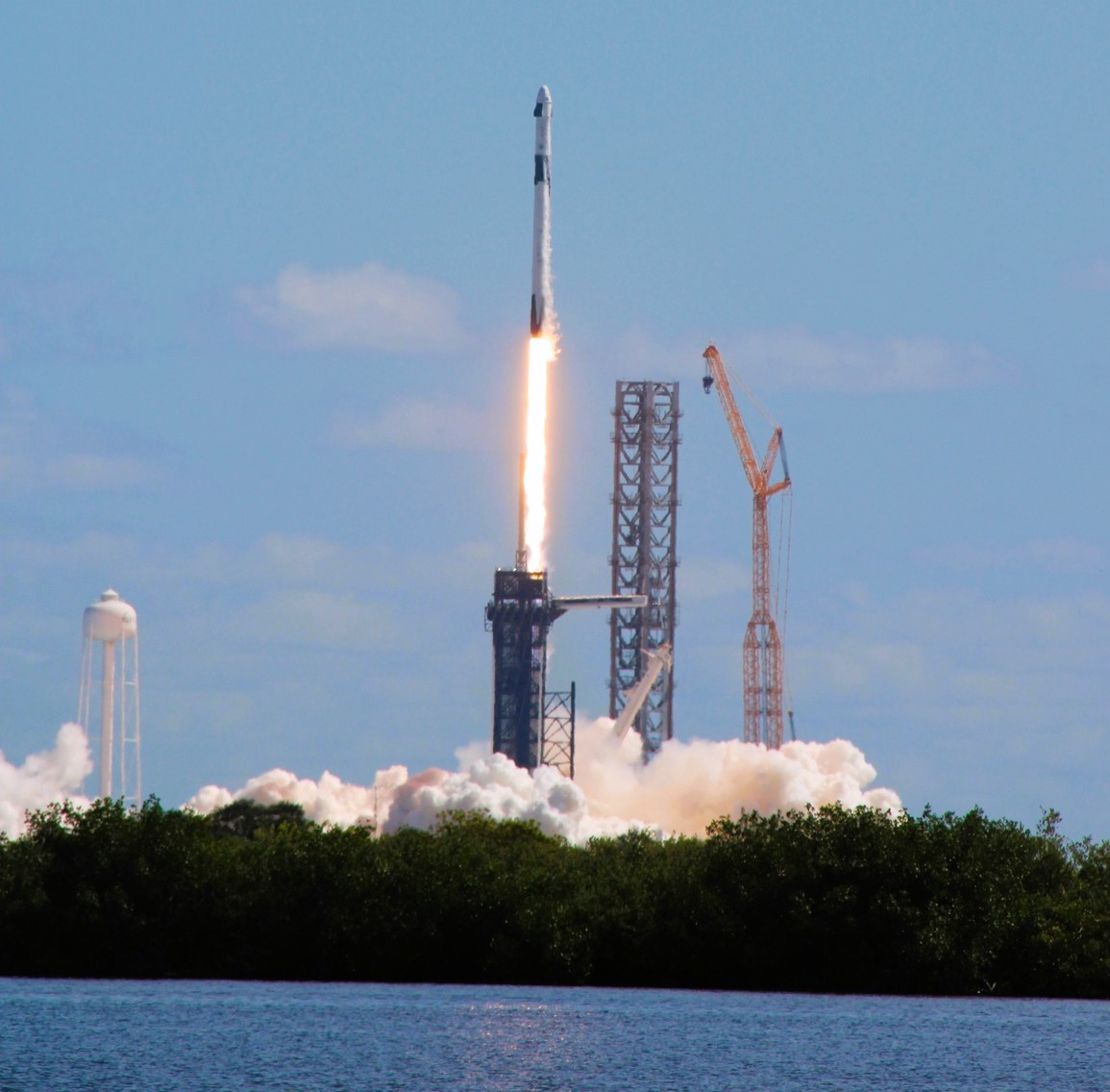 Weather was absolutely perfect for the spectacular and successful Crew-5 launch to orbit into mostly clear blue skies with patches of white clouds on Oct. 5.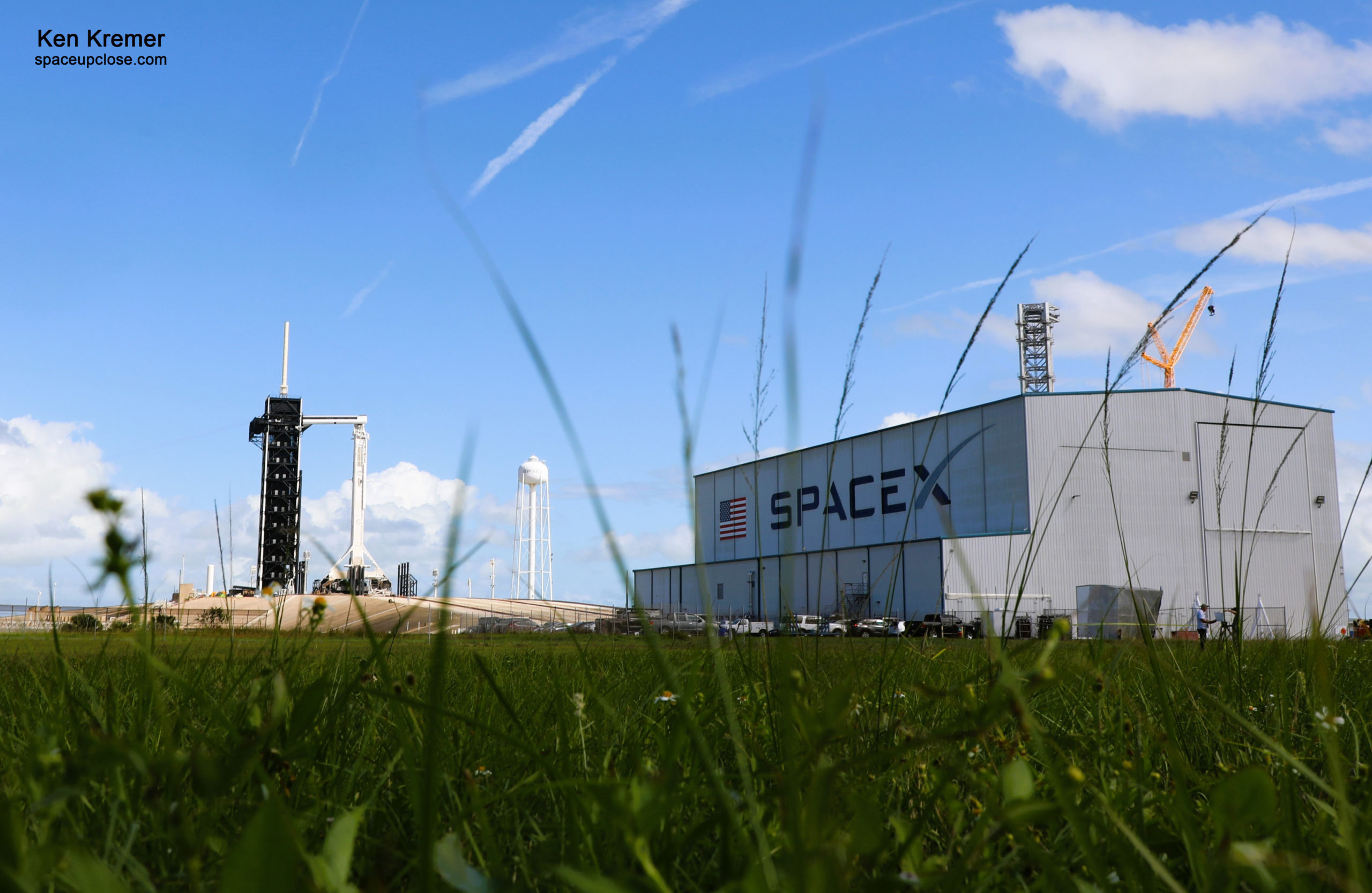 The historic Crew-5 team comprises NASA astronauts Nicole Mann as mission commander, and Josh Cassada, pilot. JAXA (Japan Aerospace Exploration Agency) astronaut Koichi Wakata and Roscosmos cosmonaut Anna Kikina, also aboard the Dragon, will serve as mission specialists for their science expedition in microgravity aboard the space station.
Mann, Cassada and Kikina are all rookies space flyers whereas Wakata is zooming aloft on his incredible 5th mission to space and 3rd long term expedition to the ISS.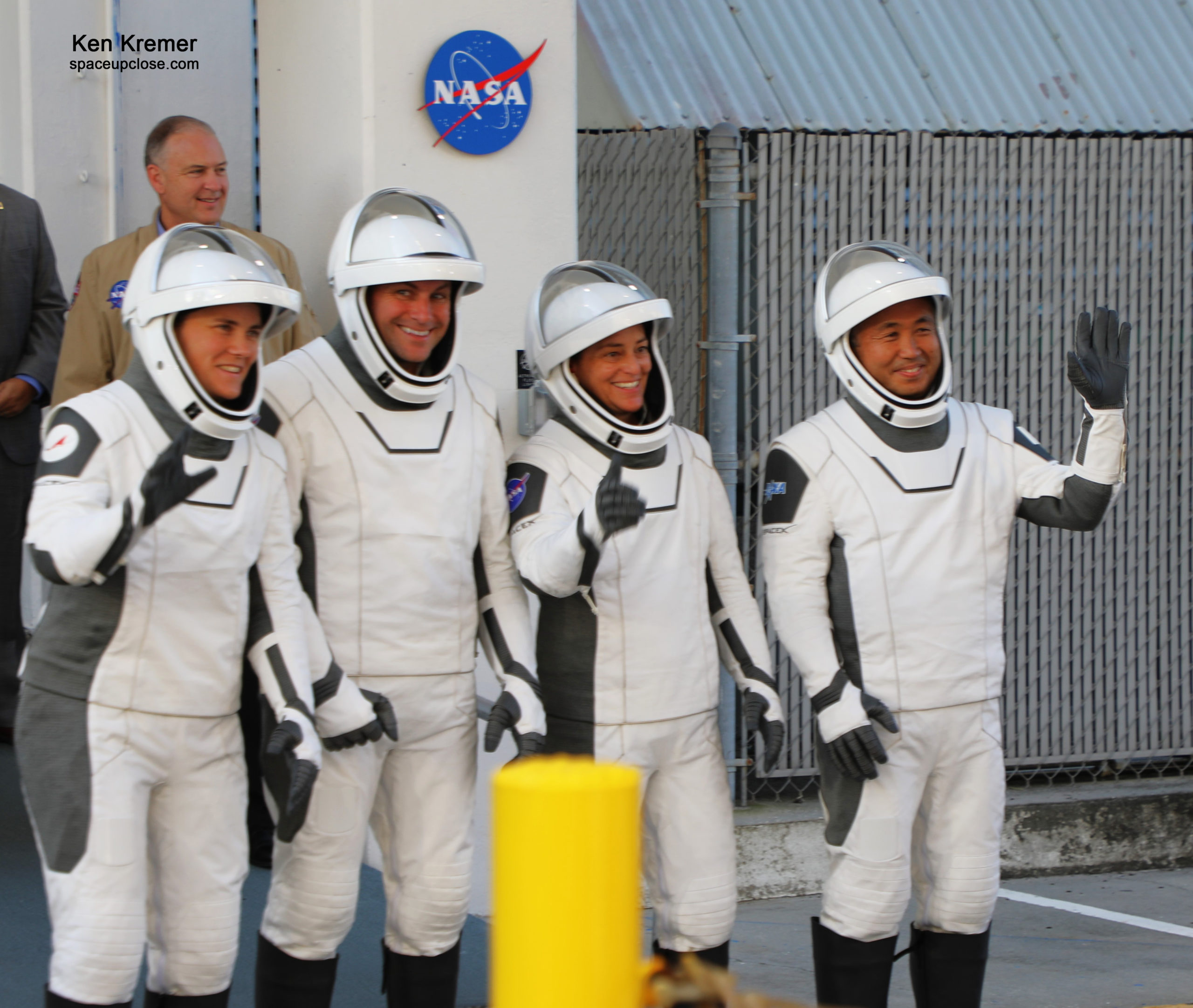 Kikina is the first Russian cosmonaut to fly on an American human spacecraft in 20 years.
The 215-foot-tall (65-meter) Falcon 9 lifted off flawlessly with ignition of all 9 Merlin 1D engines performing perfectly and generating 1.7 million pounds of liftoff thrust precisely at 12 Noon on Oct 5, soaring aloft on a northeasterly trajectory along the U.S. East Coast on its journey to the ISS.
The Crew-5 launch took place on Wednesday, Oct. 5 from pad 39A smack dab in the middle of a very busy and almost unprecedented launch triad this week from the Space Coast at KSC and Cape Canaveral!
Crew-5 followed a ULA Atlas V SES comsat mission launch on Tuesday, Oct. 4 from pad 41 and just prior to another SpaceX Falcon 9 launch of the Intelsat Galaxy dual G-33 & G-34 telecom satellites on Oct 8 from pad 40 – that was original slated for Thursday, Oct. 6 but then unexpectedly scrubbed twice back-to-back for technical reasons on Thursday and Friday.
The four Crew-5 members have now officially joined Expedition 68 as flight engineers.
They will spend the next few days getting used to life on orbit and familiarizing themselves with space station systems before the departure of Crew-4 originally planned for Oct. 12.
Crew-5 counts as the agency's fifth commercial crew rotation mission with SpaceX aboard the orbital laboratory.
Overall Crew-5 is SpaceX's 8th human spaceflight mission on Crew Dragon spacecraft in only two and a half years since inaugurating in May 2020 with the maiden Demo-2 test flight for NASA to the space station – as part of the agency's Commercial Crew Program.
This list includes six commercial crew contracted flights for NASA to the ISS and two private space missions – one of which went to the ISS on Axiom-1 and the other was Inspiration-4 paid for by billionaire Jared Isaacman which orbited Earth for three days.
Crew-5 will spend several months aboard the space station conducting new scientific research in areas, such as cardiovascular health, bioprinting, and fluid behavior in microgravity to prepare for human exploration beyond low-Earth orbit and to benefit life on Earth.
"The International Space Station continues to serve a critical role in helping NASA and our partners understand and maximize the unique attributes of the microgravity environment," said Kathryn Lueders, associate administrator for NASA's Space Operations Mission Directorate in Washington, in a statement.
"I am grateful to the many people who worked to ensure a safe Crew-5 launch despite the recent hurricane so the crew can fulfill their mission to the orbiting laboratory."
The Crew-5 quartets prelaunch arrival at KSC from the Johnson Space Center (JSC) was delayed by Hurricane Ian
They flew from their JSC training base and finally arrived on Sat. 29 aboard a Gulfstream jet and landed at the former Shuttle Landing Facility.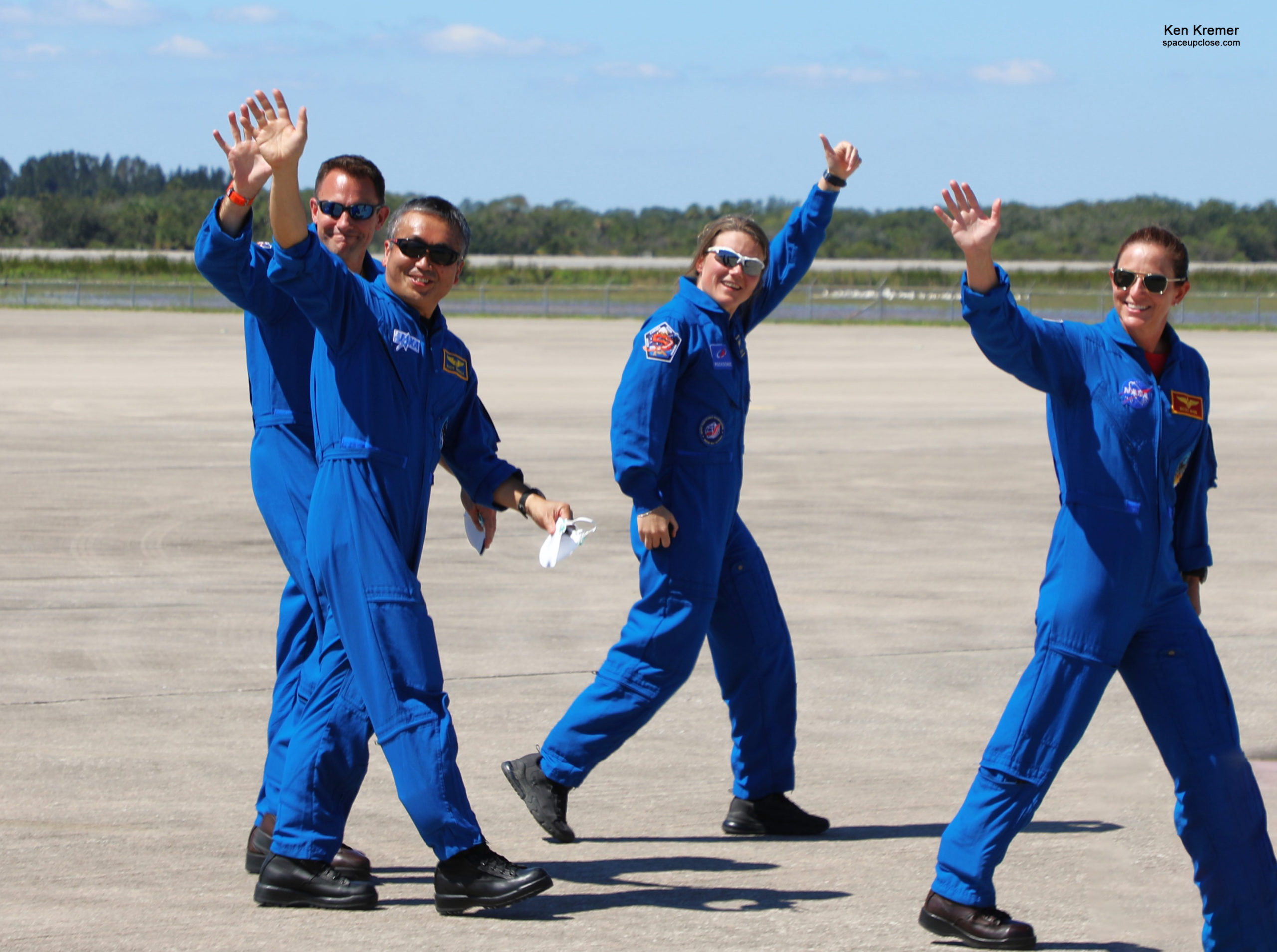 Enjoy my photos of the astronaut arrival media event.
Next spring Crew-5 will be replaced by a new multinational quartet on the Crew-6 mission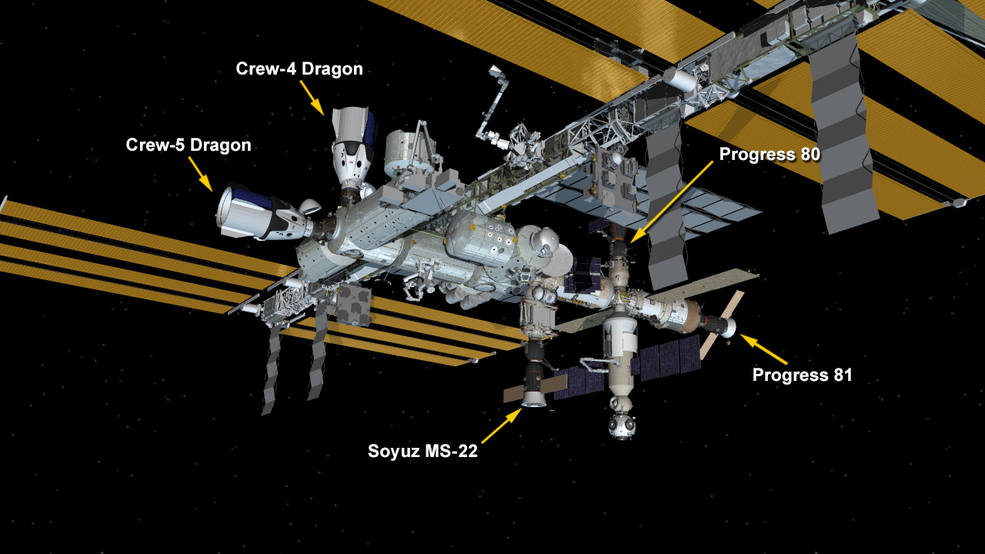 Watch Ken's commentary about Crew-5 and Project Artemis, NASA SLS WDR demo test, NASA SpaceX Cargo Dragon and more
Oct 5: Two Fox 35 interviews –
Live prelaunch interview on Fox 35 Orlando about NASA Crew-5 launch: 'Whats' the purpose of the Crew-5 mission"
https://www.fox35orlando.com/video/1126638
Post-launch interview with Fox 35 Orlando about successful Crew-5 blastoff to ISS on Oct 5
Oct 3:  Interview with Fox 35 Orlando previewing the Crew-5 mission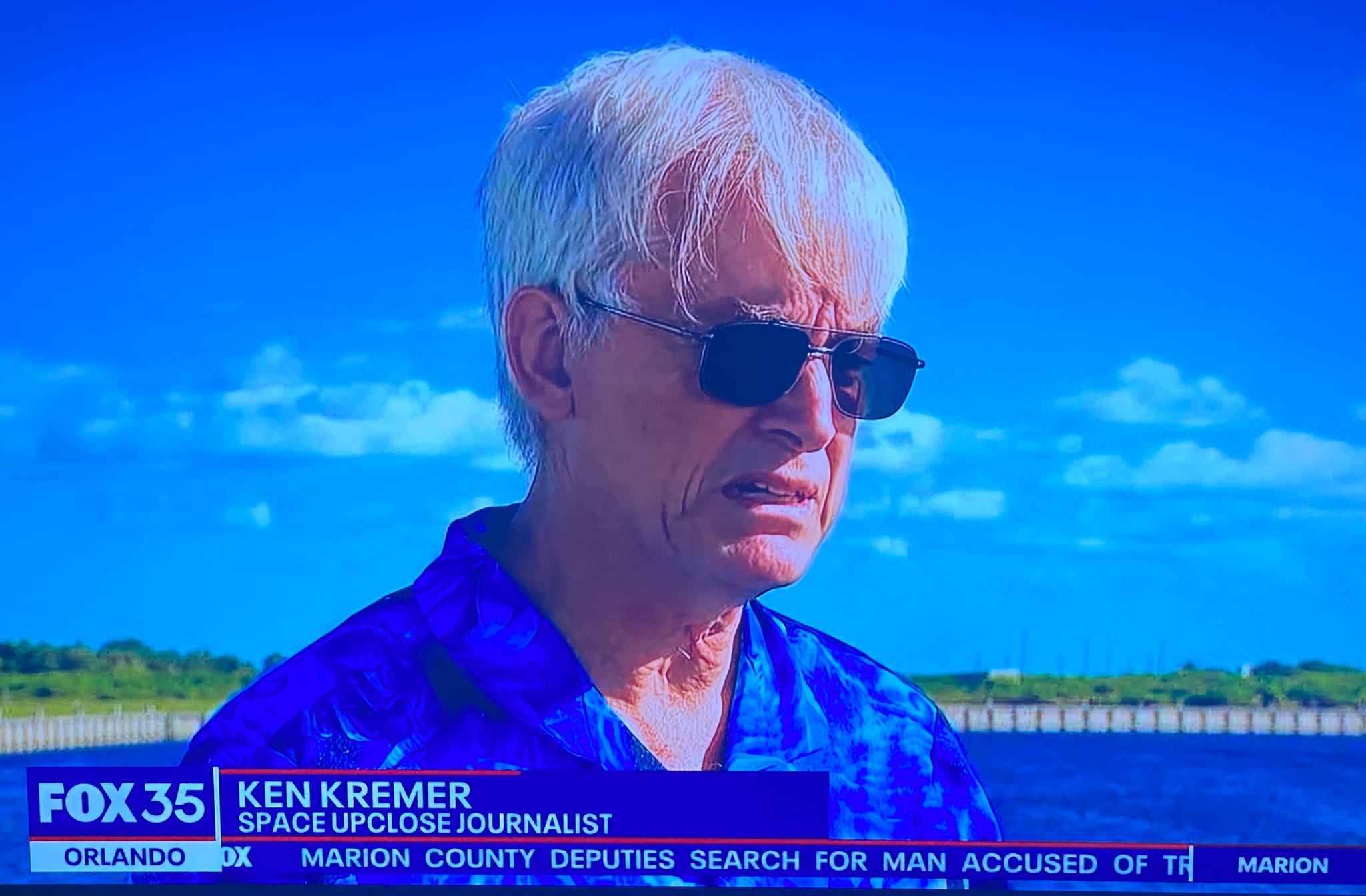 Watch Ken's continuing reports about Artemis, SpaceX missions, SLS, Orion and NASA missions, SpaceX Crew and Cargo Dragons, SpaceX Axiom-1, JWST, IXPE, DART, Lucy Asteroid mission, GOES, SpaceX Starlink, Commercial Crew and Starliner and Crew Dragon, Blue Origin and Space Tourism, and onsite for live reporting of upcoming and recent SpaceX and ULA launches including Crew 1 & 2 & 3 & 4, ISS, Solar Orbiter, Mars 2020 Perseverance and Curiosity rovers, NRO spysats and national security missions and more at the Kennedy Space Center and Cape Canaveral Space Force Station.
Stay tuned here for Ken's continuing Earth and Planetary science and human spaceflight news: www.kenkremer.com –www.spaceupclose.com – twitter @ken_kremer – email: ken at kenkremer.com
Dr. Kremer is a research scientist and journalist based in the KSC area, active in outreach and interviewed regularly on TV and radio about space topics.
………….
Ken's photos are for sale and he is available for lectures and outreach events
Please consider supporting Ken's work by purchasing his photos and/or donating at Patreon
https://www.patreon.com/kenkremer
Upcoming and recent space events and talks by Ken Kremer & Jean Wright
Oct 5, 14 from 7 to 9 PM Quality Inn, Titusville, FL:  Join Ken and Jean for Artemis 1 and space mission and rocket launch triple header outreach. Ask us anything. plus display our photos and space apparel items for sale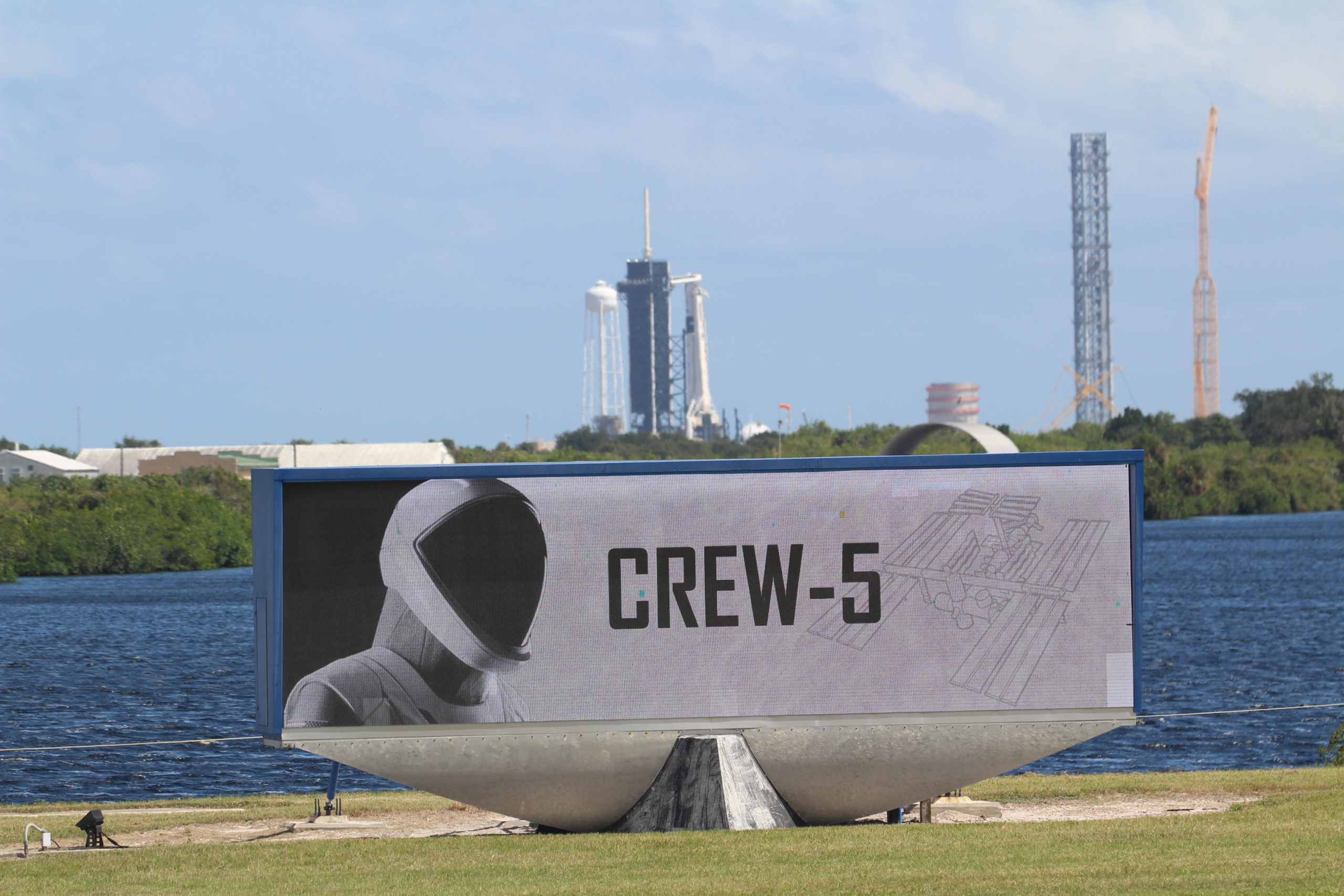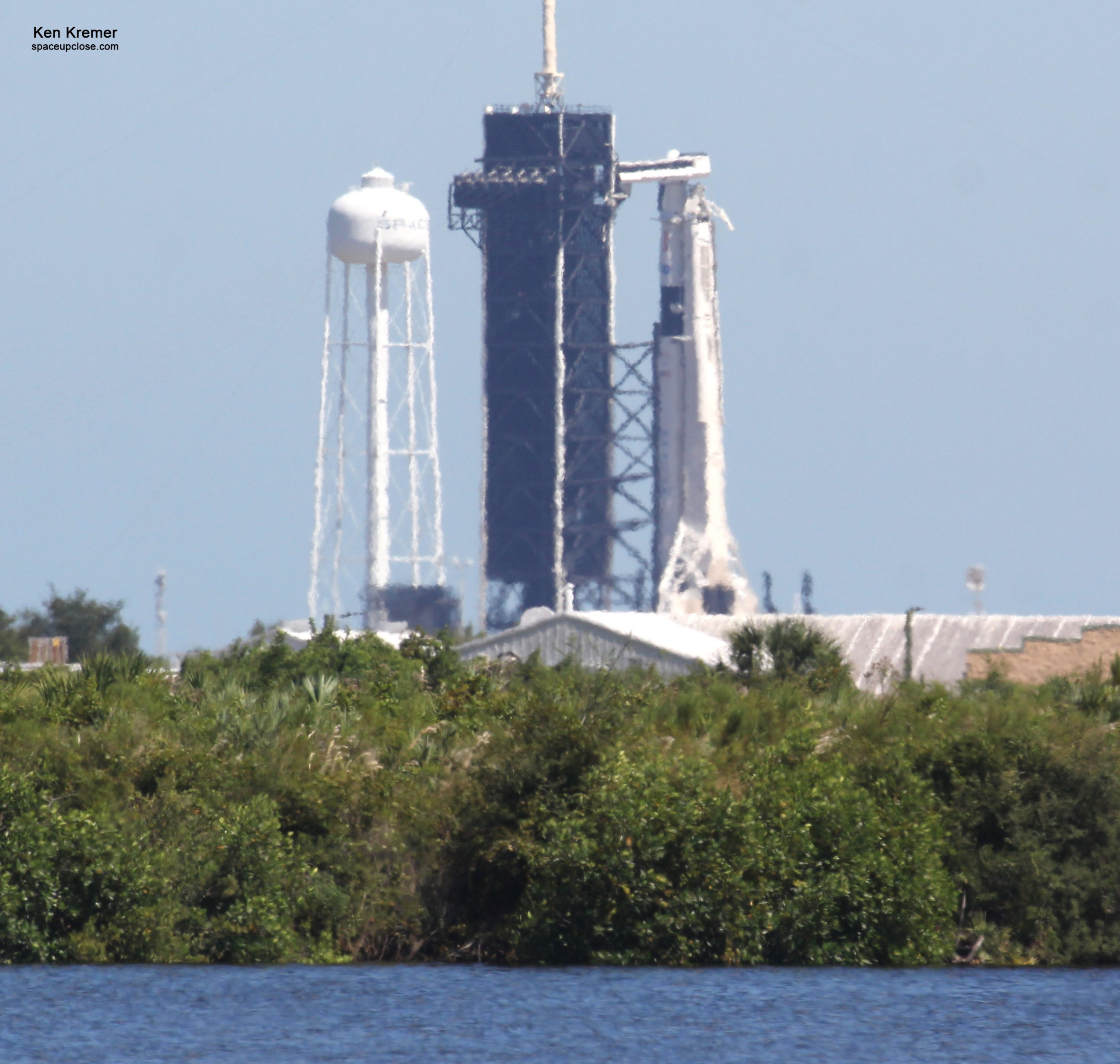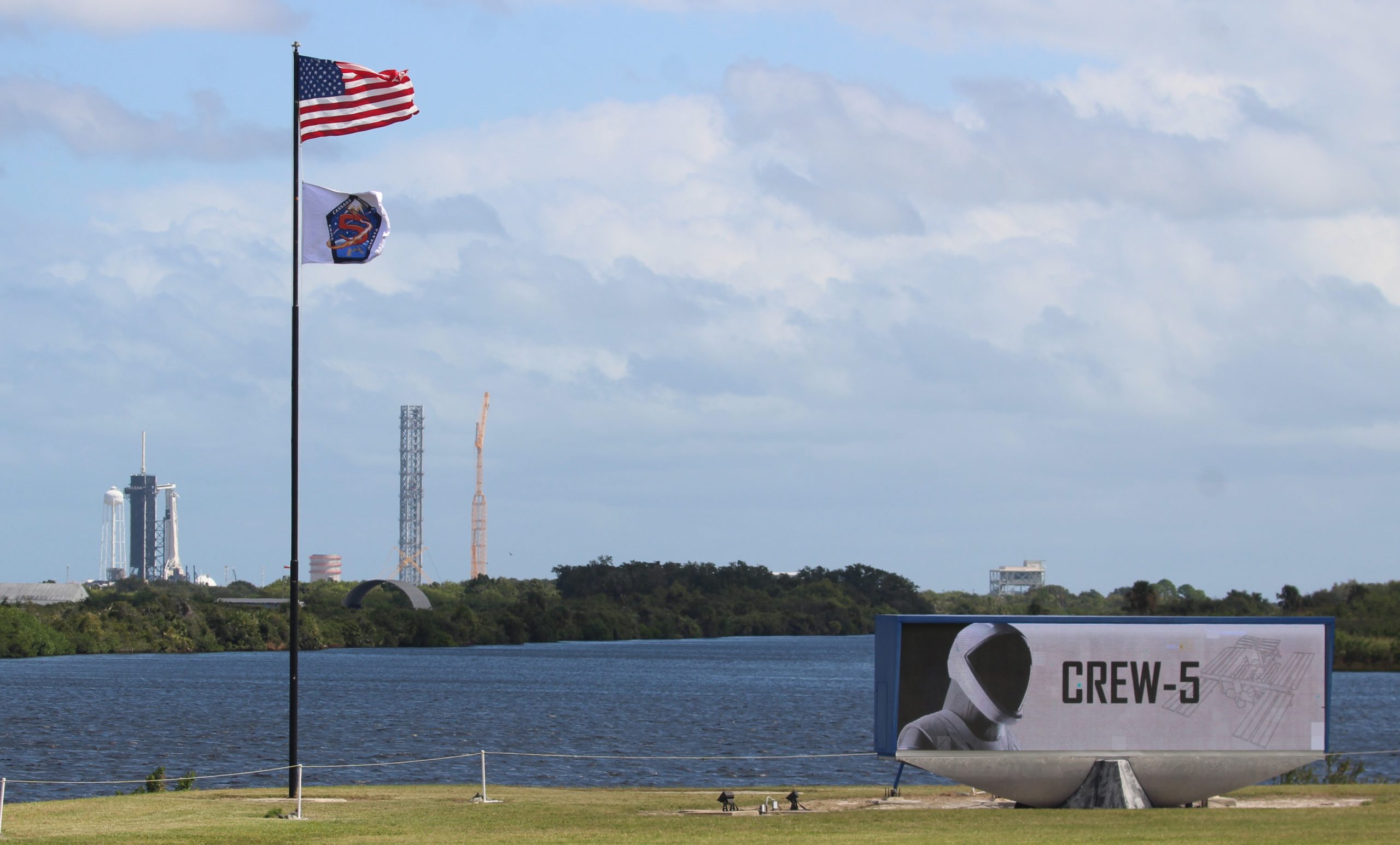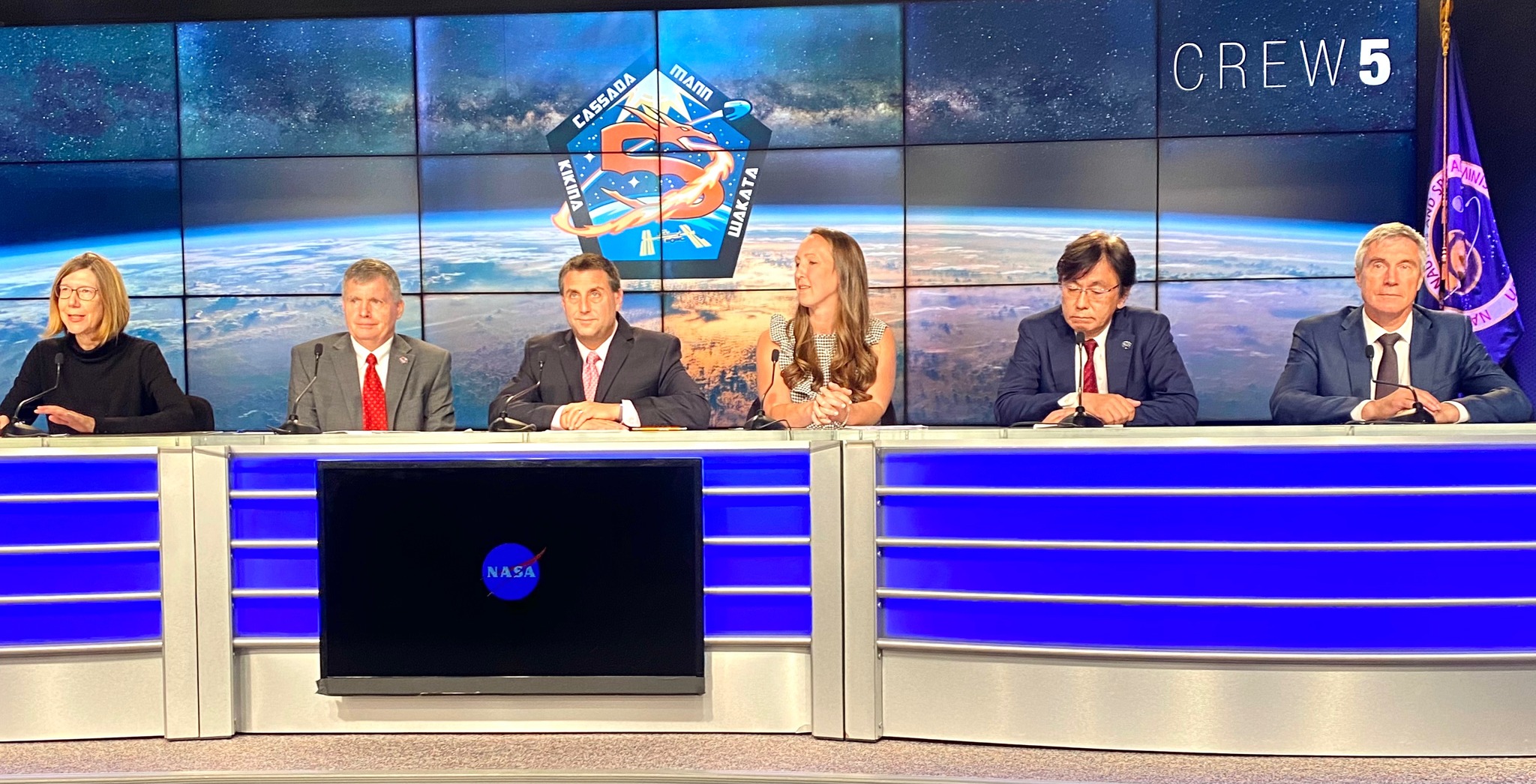 X