For SpaceUpClose.com & RocketSTEM
TITUSVILLE, FL – Finally at the very end of a nearly two-hour-long window, SpaceX successfully launched a commercial European TV broadcasting satellite on a recycled Falcon 9 booster just past midnight Saturday morning, Oct. 15, after the liftoff was delayed due to a need to verify technical parameters with the booster.
Originally SpaceX was targeting liftoff for Friday night just before midnight at 11:26 p.m. at the opening of a 116-minute-long window
However SpaceX delayed the T Zero target twice Friday evening citing the need for "additional time for data review" of the rocket, announced per tweets without further explanation.
The veteran Falcon 9 booster B1069.3 launched at last on its 3rd flight towards a rising moon and Planet Mars under heavy cloud cover at 122 a.m. EDT (0522 GMT), Oct. 15, from Space Launch Complex 40 (SLC-40) at Cape Canaveral Space Force Station in Florida at the close of the 116-minute launch window for the private Eutelsat Hotbird 13F TV broadcasting satellite mission.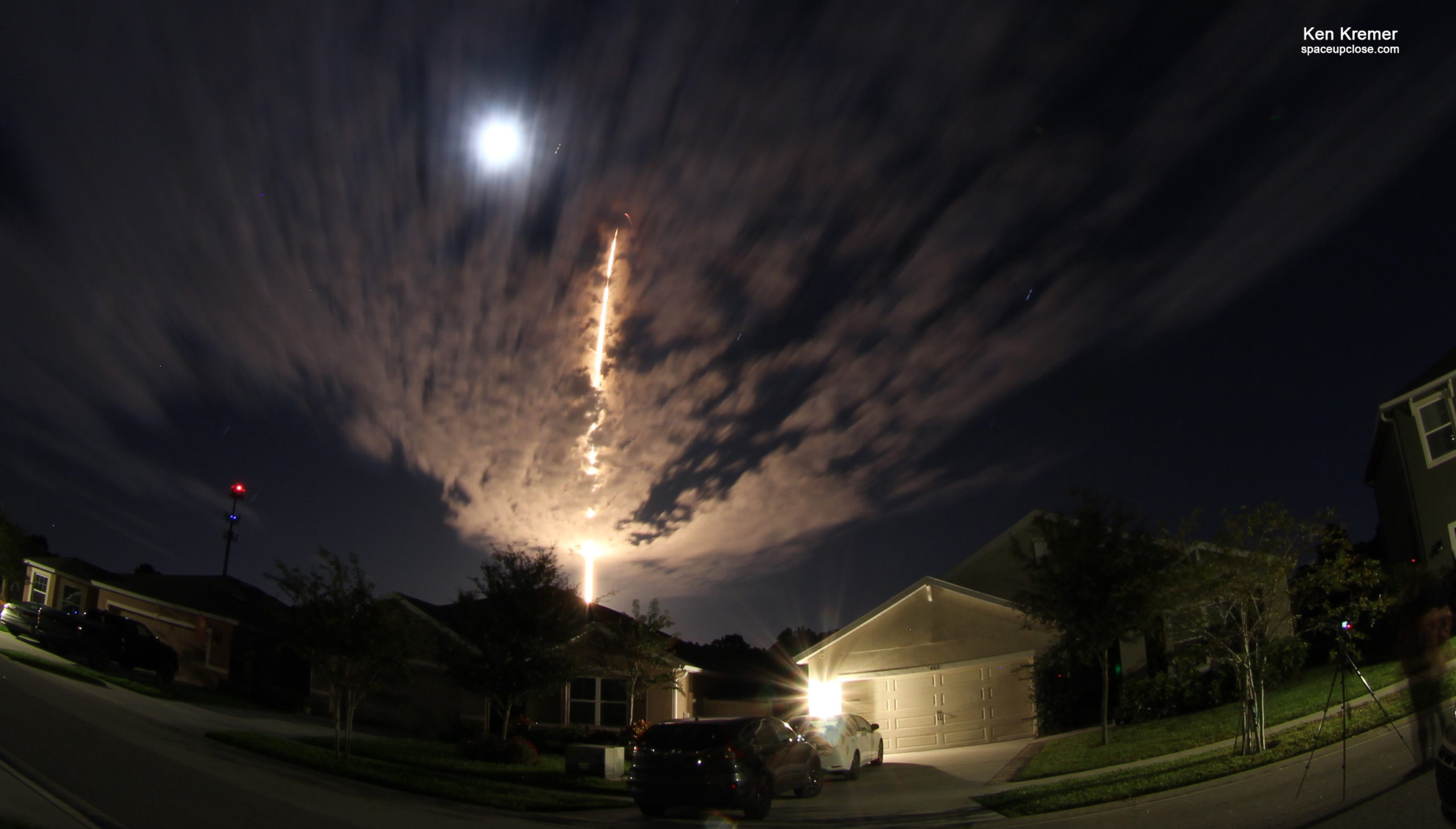 The 229-foot-tall (69-meter) Falcon 9 lifted off flawlessly with ignition of all 9 Merlin 1D engines performing perfectly and generating 1.7 million pounds of liftoff thrust soaring aloft on an easterly trajectory over the equator
Following stage separation and payload fairing jettison Hotbird 13F was deployed as planned approx. 36 minutes after liftoff.
The rocket fully illuminated the heavy and partially moonlit cloud cover as it rose and darted in and out of the clouds – visibly arcing over and then quickly being obscured for the remained of the launch from out vantage point in Titusville.
Enjoy our streak shots taken by the team of Ken Kremer and Jean Wright for Space UpClose.
The Eutelsat Hotbird 13F satellite will broadcast over 1000 TV and radio channels and internet to some 160 million Eutelsat customers all across Europe, the Middle East, and North Africa.
SpaceX will launch Eutelsats' sister satellite Hotbird 13G on another Falcon 9 currently targeting around mid- November and also from pad 40.
The 9,868 pounds (4,476 kilograms) 5-ton, Hotbird sister satellites were built by prime contractor Airbus.
Hotbird 13F & 13G will replace a trio of aging telecomsats currently operating in Eutelsat's fleet.
They will be stationed at 13 degrees east in geostationary orbit over the equator.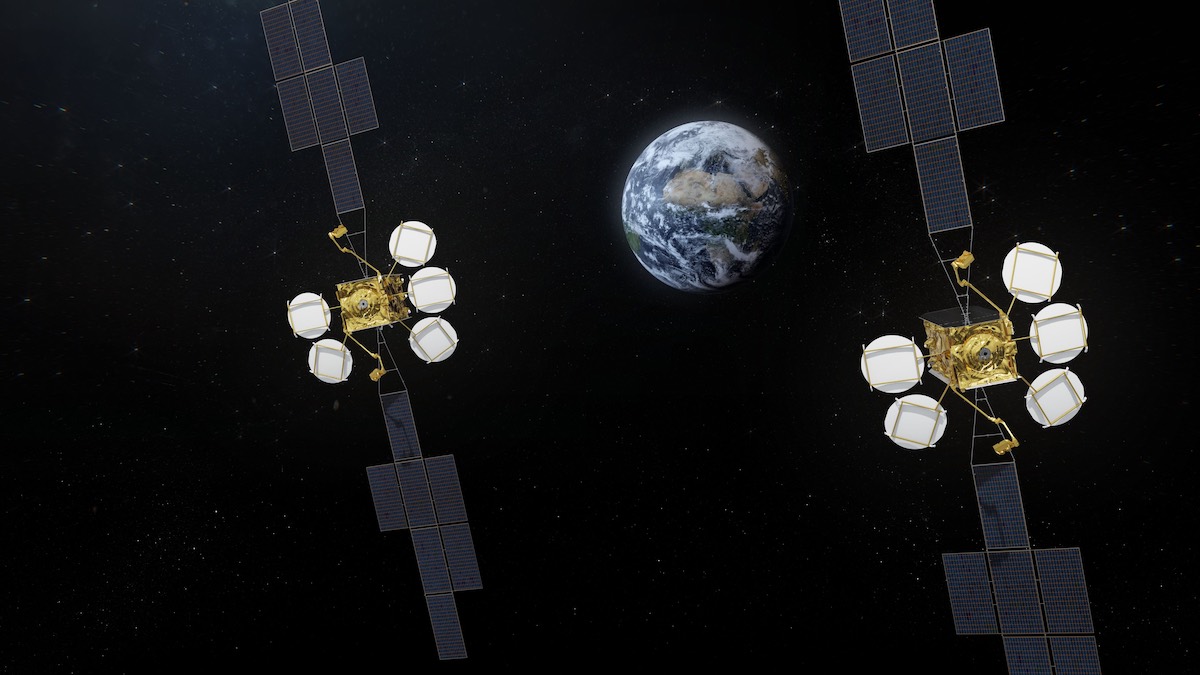 The SpaceX Eutelsat launch following last weeks very busy launch triad following a ULA Atlas V SES comsat mission and NASA SpaceX Crew 5 astronaut mission to the ISS on Oct. 4 and 5 respectively and another SpaceX Falcon 9 for Intelsat on Oct. 8
It continued SpaceX's blistering launch pace counting as the 45th launch this year and overall 181st Falcon 9 since the debut in 2010.
Eight and a half minutes after its 3rd liftoff B1069 mailed another perfect landing, its 3rd, on the 'Just Read the Instruction' (JRTI) droneship that had been prepositioned some  about 410 miles (about 660 kilometers) downrange east of Cape Canaveral.
Next up is a SpaceX Falcon 9 launch with more Starlink satellites on Oct 20 from pad 40
Then the long-awaited daylight launch of only the 4th Falcon Heavy ever in late October from KSC pad 39A on the USSF-44 mission for the U.S. Space Force – which will feature a breathtaking double return booster landing back at the Cape.
Watch Ken's commentary about Crew-5 and Project Artemis, NASA SLS WDR demo test, NASA SpaceX Crew & Cargo Dragons and more
Oct 12: WFTV ABC News Orlando featured my commentary about NASA setting new launch date for  Artemis 1 in mid-November and Dennis Tito, the 1st space tourist, plans to fly around the moon on a commercial SpaceX reusable Starship mission in a few years
Link to commentary about Dennis Tito mission:
https://www.wftv.com/news/local/worlds-first-space-tourist-leaving-earth-again-this-time-with-his-wife/VAQ2XMLKKRHB7GFM2BE2ERDY5M/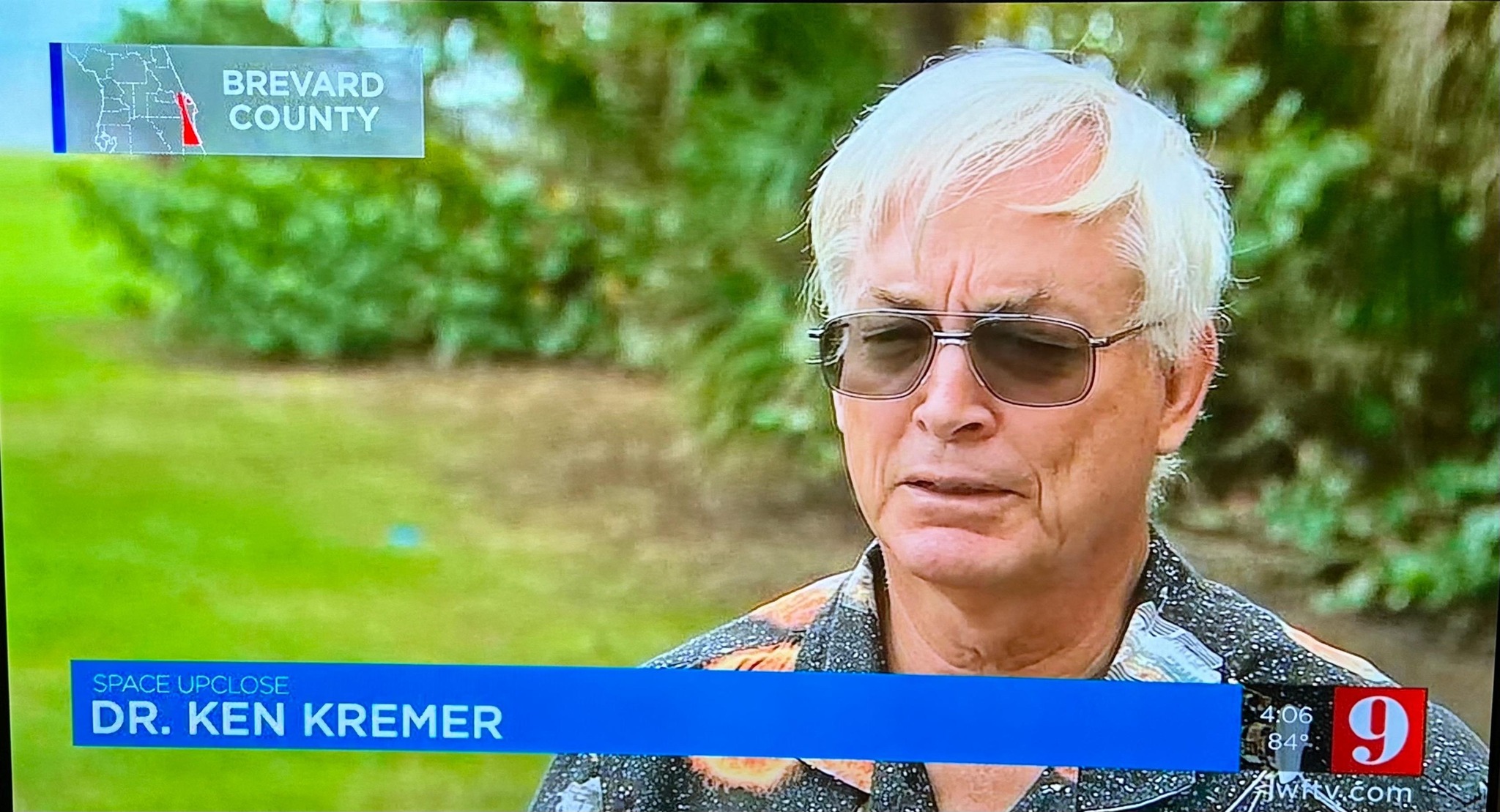 Oct 5: Two Fox 35 interviews –
Live prelaunch interview on Fox 35 Orlando about NASA Crew-5 launch: 'Whats' the purpose of the Crew-5 mission"
https://www.fox35orlando.com/video/1126638
Post-launch interview with Fox 35 Orlando about successful Crew-5 blastoff to ISS on Oct 5
Oct 3:  Interview with Fox 35 Orlando previewing the Crew-5 mission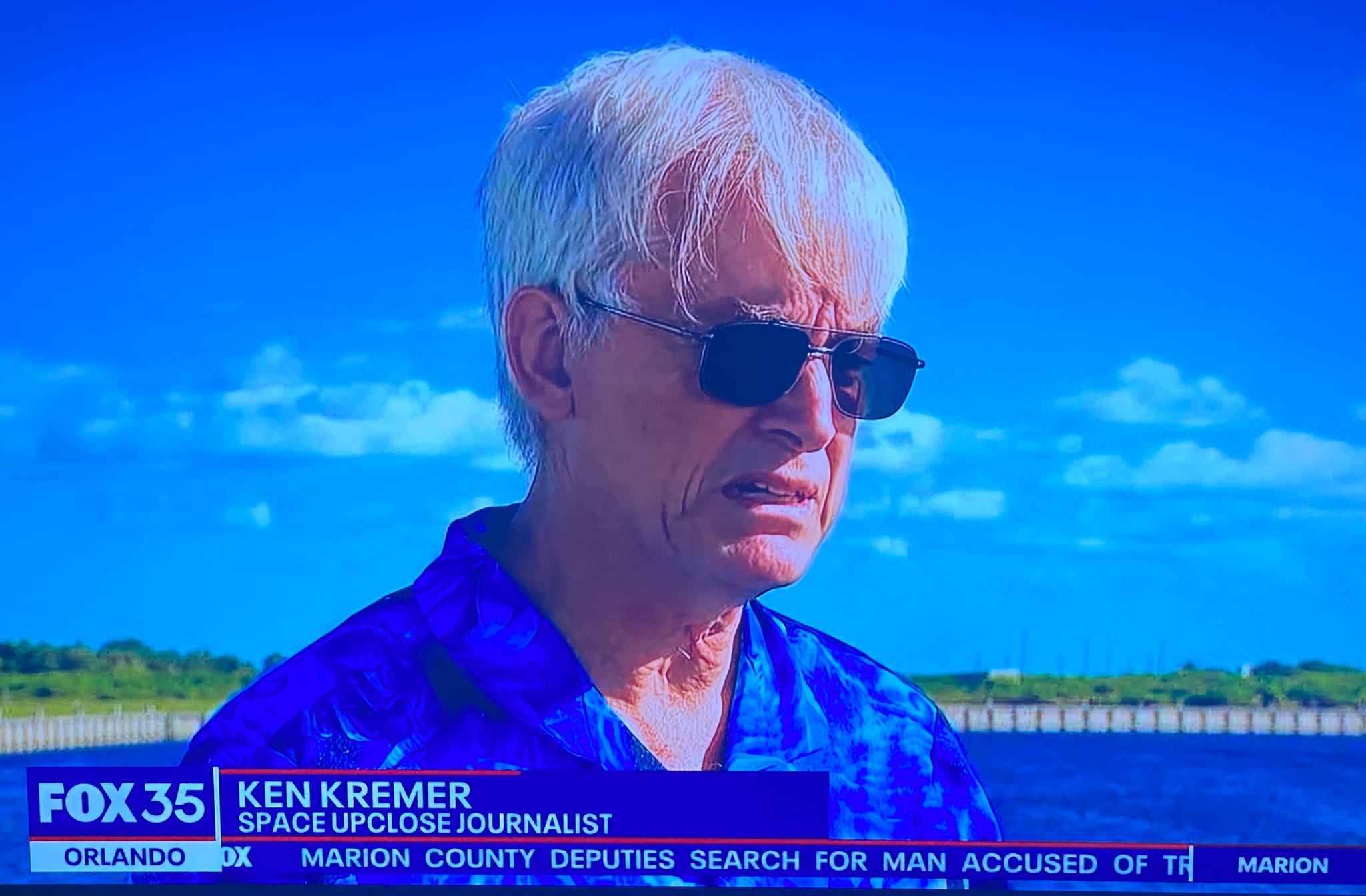 Watch Ken's continuing reports about Artemis, SpaceX missions, SLS, Orion and NASA missions, SpaceX Crew and Cargo Dragons, SpaceX Axiom-1, JWST, IXPE, DART, Lucy Asteroid mission, GOES, SpaceX Starlink, Commercial Crew and Starliner and Crew Dragon, Blue Origin and Space Tourism, and onsite for live reporting of upcoming and recent SpaceX and ULA launches including Crew 1 & 2 & 3 & 4, ISS, Solar Orbiter, Mars 2020 Perseverance and Curiosity rovers, NRO spysats and national security missions and more at the Kennedy Space Center and Cape Canaveral Space Force Station.
Stay tuned here for Ken's continuing Earth and Planetary science and human spaceflight news: www.kenkremer.com –www.spaceupclose.com – twitter @ken_kremer – email: ken at kenkremer.com
Dr. Kremer is a research scientist and journalist based in the KSC area, active in outreach and interviewed regularly on TV and radio about space topics.
………….
Ken's photos are for sale and he is available for lectures and outreach events
Please consider supporting Ken's work by purchasing his photos and/or donating at Patreon
https://www.patreon.com/kenkremer
Upcoming and recent space events and talks by Ken Kremer & Jean Wright
Oct 5/14/19 from 7 to 9 PM Quality Inn, Titusville, FL:  Join Ken and Jean for Artemis 1 and space mission and rocket launch triple header outreach. Ask us anything. plus display our photos and space apparel items for sale
X