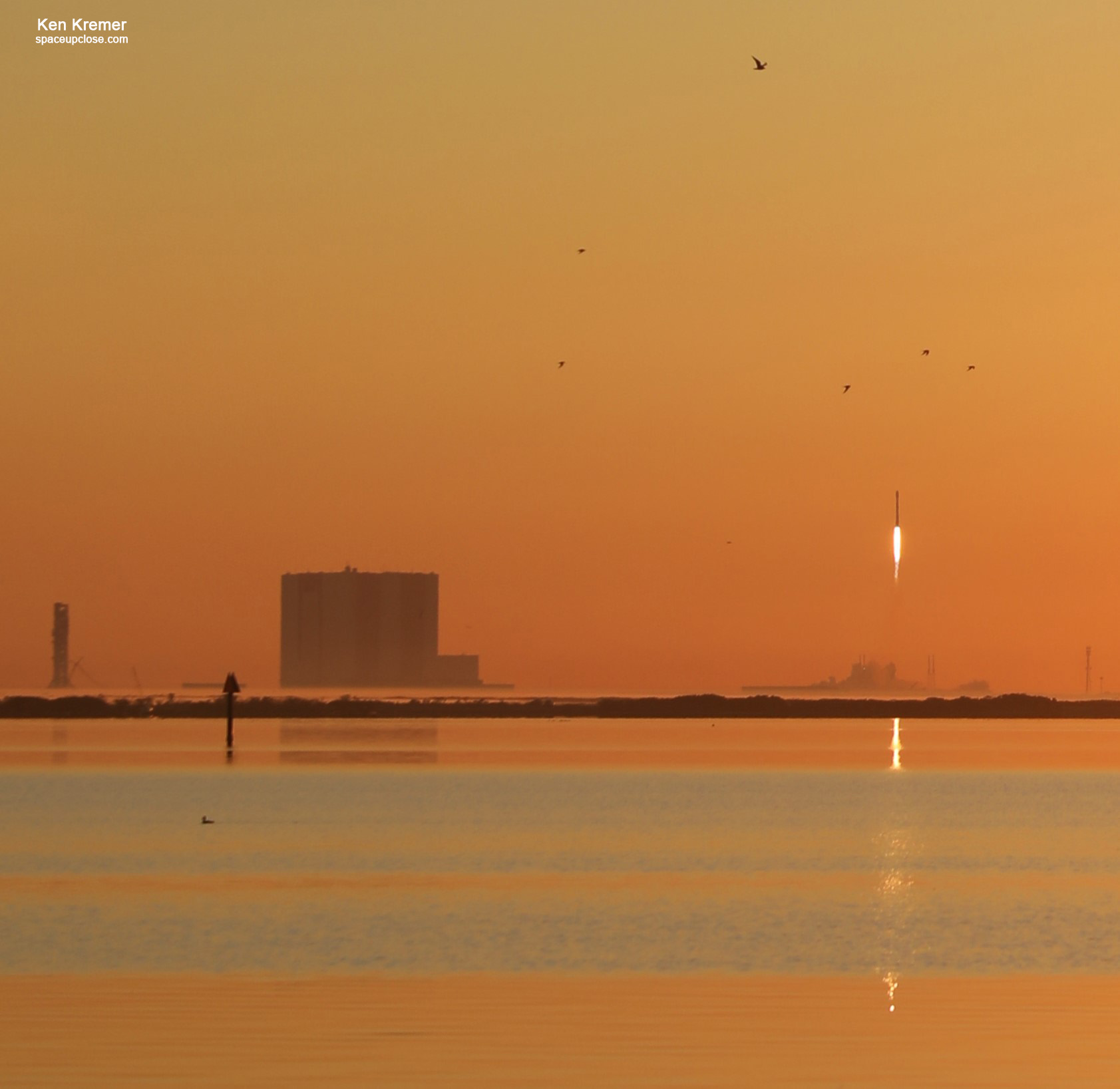 For SpaceUpClose.com & RocketSTEM
TITUSVILLE, FL – A SpaceX Falcon 9 carrying the next GPS (Global Positioning System) navigation satellite for the US Space Force soared to space during a spectacular golden sunrise Wednesday morning, Jan. 18, from the Space Coast to fortify the current GPS constellation.
The sixth advanced Global Positioning System III (GPS III) navigation satellite dubbed GPS 3 SV06 was successfully delivered to Medium Earth orbit (MEO) to an altitude of   some 12,550 miles (20,200 kilometers) on a once flight proven SpaceX Falcon 9 rocket.
The stunning moments past sunrise lift-off of the 1x flown 229-foot-tall (70-meter) SpaceX Falcon 9 took place on Wednesday, 18 January 2023, at the end of the 15 minute long launch window right at 7:24 a.m. EST (1224 GMT) from seaside Space Launch Complex 40 on Cape Canaveral Space Force Station, into virtually picture perfect and cloud free skies.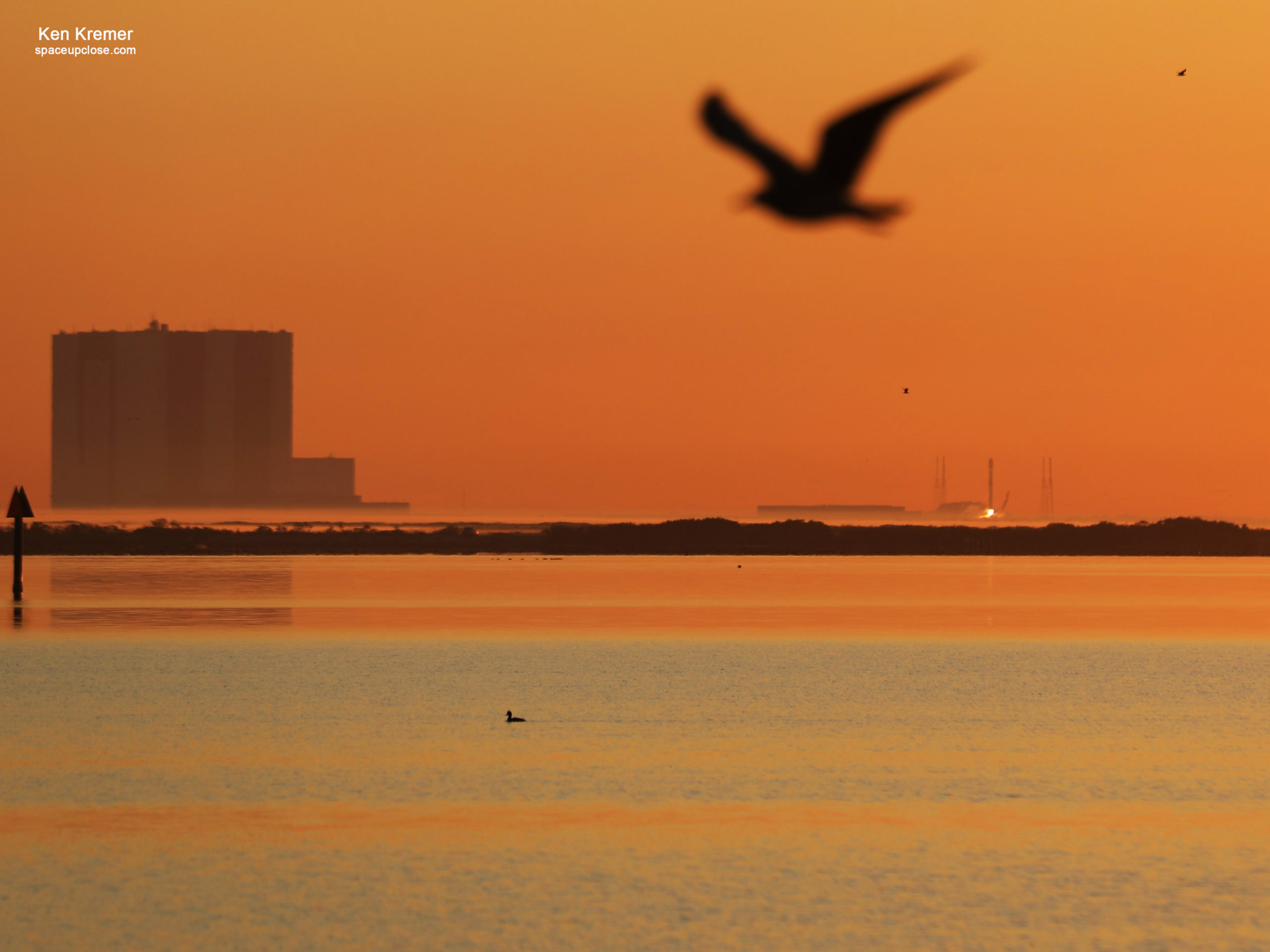 The Falcon 9 booster designated tail number B1077.1 performed flawlessly said the team after launching on a northeasterly trajectory
The GPS 3 satellite was safely delivered to its target orbit, separating from its upper stage approximately 89 minutes after launch.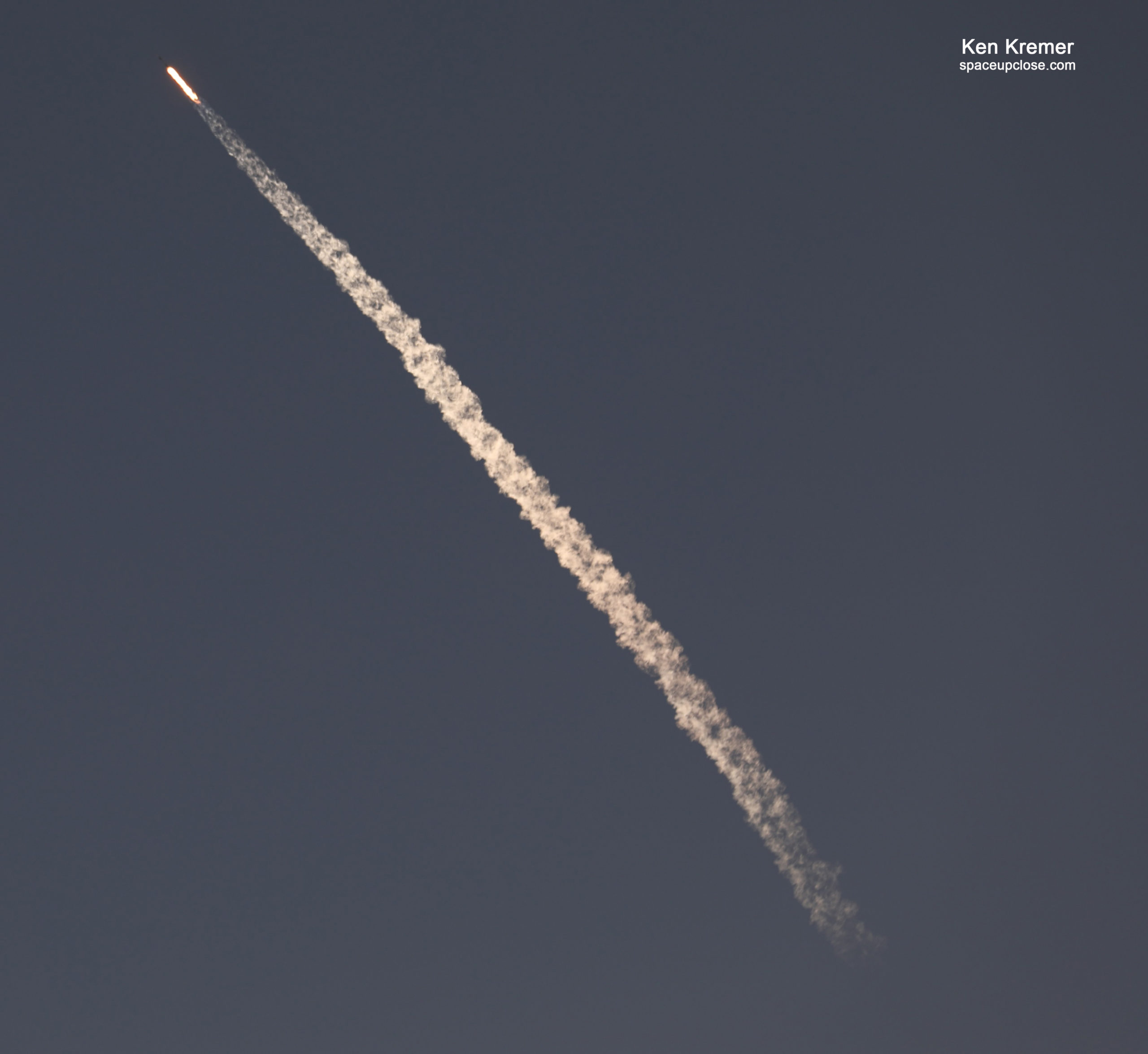 Following stage separation, the first stage nailed the landing on the 'A Shortfall of Gravitas droneship' (ASOG) at sea which was stationed in the Atlantic Ocean off the coast of the Carolinas about eight minutes after liftoff after reversing course, flipping 180 degrees and reigniting a subset of Merlin 1D first stage engines for the boostback and landing burns
About 83 minutes after liftoff, U.S. Space Force and Lockheed Martin engineers at the company's Denver Launch & Checkout Operations Center confirmed signal acquisition of GPS III SV06 and now have the space vehicle "flying" under their control.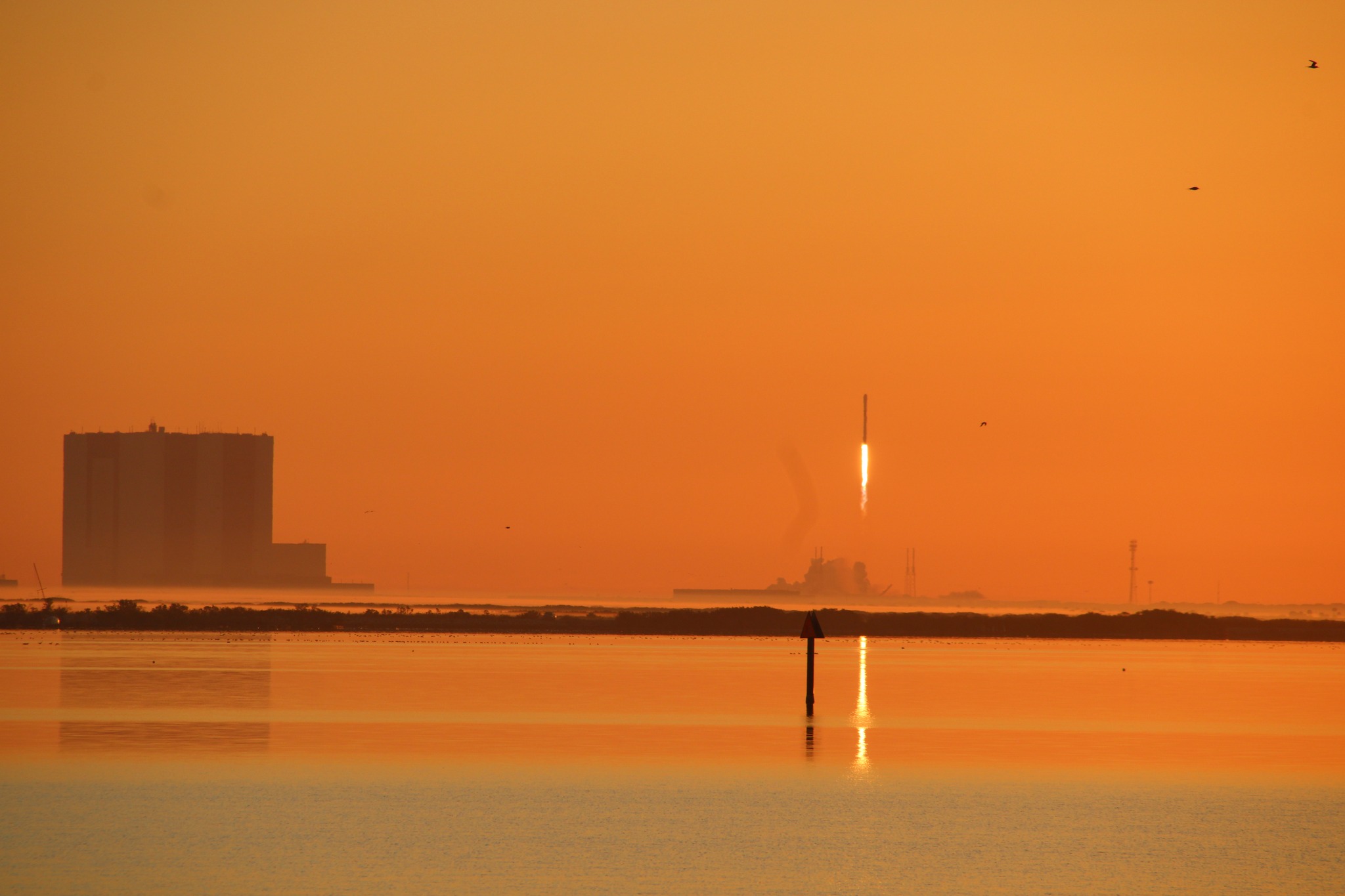 "With the GPS III SV06 launch, GPS has accomplished another step towards Positioning, Navigation, and Timing (PNT)'s overall mission of modernizing capabilities for our civilians and military users while maintaining the performance and resiliency of our existing architecture," said Cordell DeLaPena Jr., program executive officer for Military Communications & PNT Directorate.
" I am extremely proud of the work GPS's teams and collaborators have done to bring our satellite infrastructure closer to a new age of robust and highly accurate signals."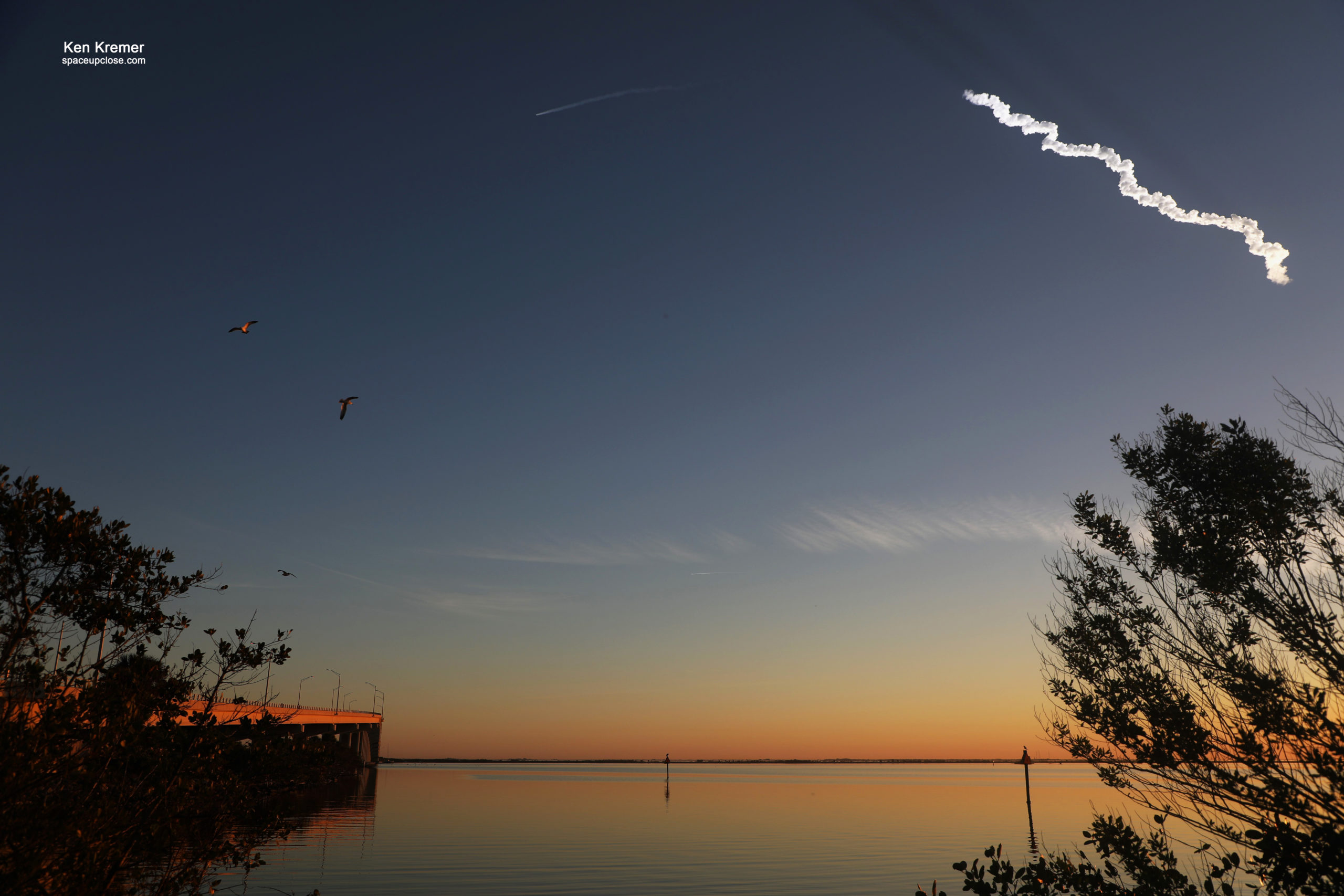 GPS is a satellite-based radio navigation system commonly used by the public, military and commercial users that contributes over $300 Billion in economic benefit each year.
GPS III SV06 joins the Space Force's current GPS constellation so far comprised of 31 operational spacecraft.
GPS III, the newest generation of GPS satellites, brings new capabilities to users, including three times greater accuracy and up to eight times improved anti-jamming capabilities.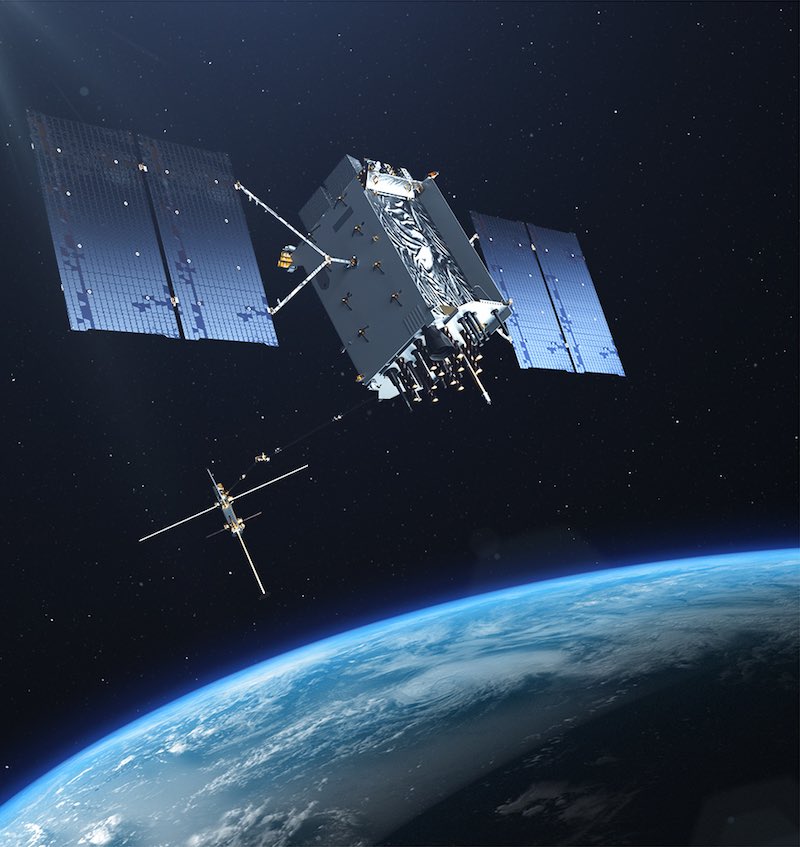 "This was a textbook launch, reflecting a highly professional, experienced team executing well-honed procedures and the results speak for themselves," said Maj. Gen. Stephen Purdy Jr., program executive officer for SSC Assured Access to Space (AATS).
"Working side-by-side with our launch service provider and space vehicle partner to meet the mission need on-time and with precision is our normal ops. And today's mission supports not only our global warfighters but people all over the world in every facet of life."
It "delivers the gold standard in PNT services to America's military, U.S. allies and civil users. The satellites serve as a crucial technological foundation for internet, financial, transportation and agricultural operations, with more than 4 billion users depending on the PNT signals."
"GPS III vehicles provide three times greater accuracy and eight times greater anti-jamming capability over existing satellites in the constellation. To better address mission needs and emerging threats, Lockheed Martin intentionally created GPS III with a modular design, allowing new technology and capabilities to be added in the future."
The Falcon 9 first stage booster supporting this mission B1077 previously launched the NASA SpaceX Crew-5 astronauts and cosmonauts to the ISS – who are still working and living aboard the orbiting outpost.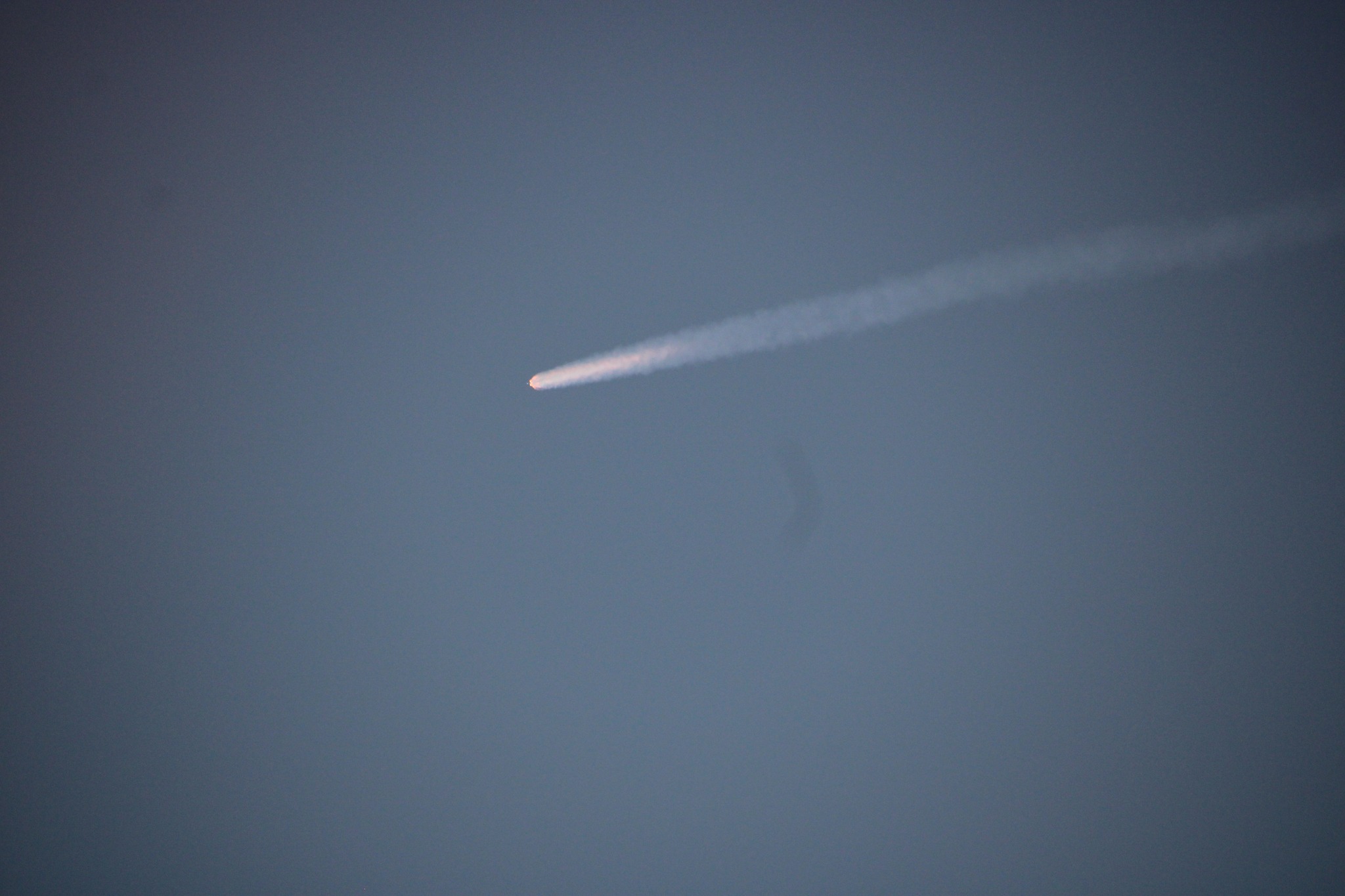 This marked the fifth launch of a GPS III satellite using a SpaceX Falcon 9 since December 2018 and the last GPS mission procured under the National Security Space Launch (NSSL) Phase 1A contract, awarded in 2018.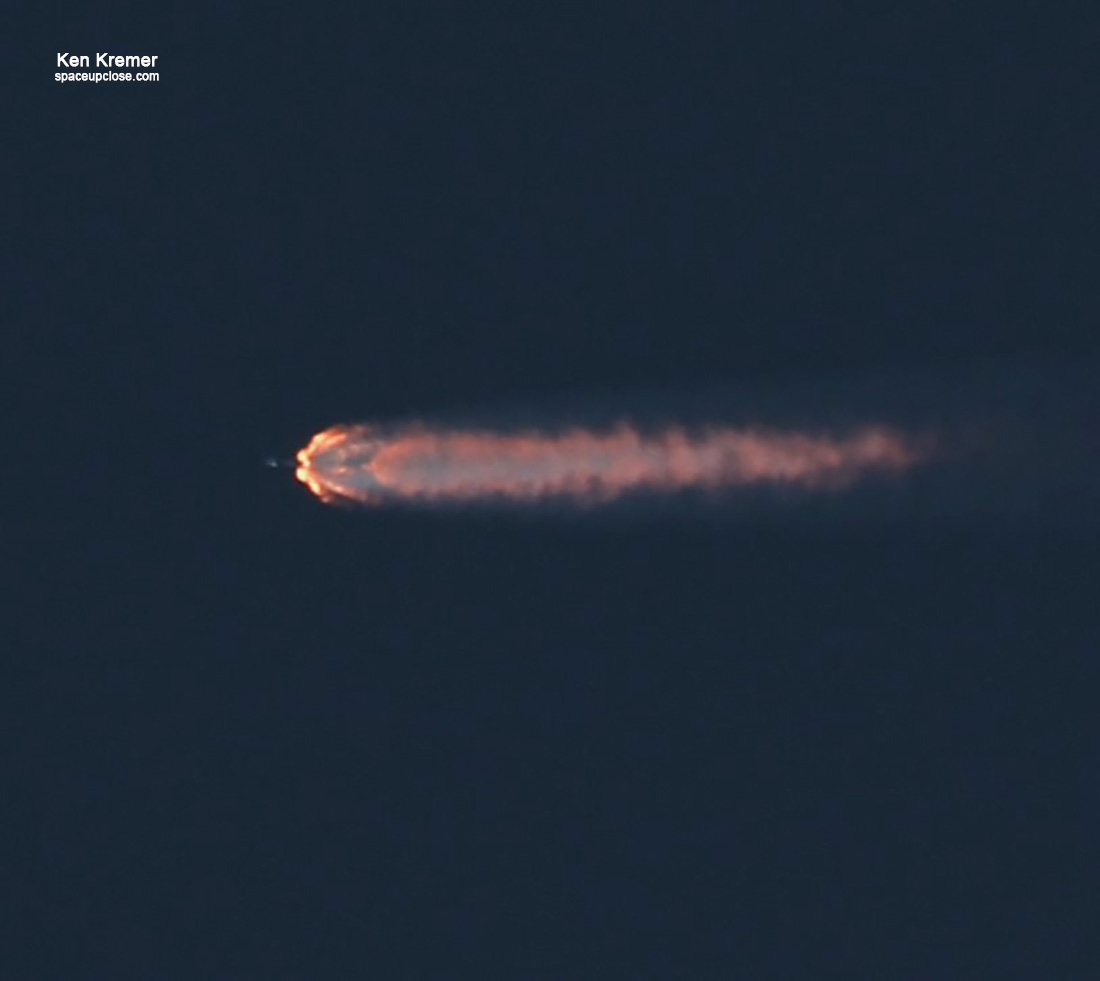 Watch Ken's commentary about Project Artemis, SpaceX Falcon Heavy, Crew-5,  NASA SLS cryo and WDR tests, NASA SpaceX Crew & Cargo Dragons and more
Jan 3/4: WFTV ABC News Orlando interview about todays Jan 3 SpaceX Transporter 6 launch – 1st of 2023 – and record setting year ahead with many exciting missions for NASA and private astronauts, science probes, mission, US Space Force, new rockets like ULA Vulcan & more!
Dec 28/29: Fox 35 Orlando – Watch my commentary about NASA's fantastic success in space exploration in 2022 and ambitious schedule of whats ahead in 2023:
https://www.fox35orlando.com/video/1159922
Dec 11/12: BBC World News TV interview about  successful splashdown of NASA Orion concluding the 25 day Artemis 1 lunar test flight around the Moon and back, and how that sets up a human return to the Moon on Artemis 2 and landing on Artemis 3. Plus what's beyond for NASA deep space exploration to Mars and the search for life beyond Earth
Watch Ken's continuing reports about Artemis, SpaceX missions, SLS, Orion and NASA missions, SpaceX Crew and Cargo Dragons, SpaceX Axiom, JWST, DART, Lucy Asteroid mission, GOES, SpaceX Starlink, Commercial Crew and Starliner and Crew Dragon, Blue Origin and Space Tourism, and onsite for live reporting of upcoming and recent SpaceX and ULA launches including Crew 1 & 2 & 3 & 4 & 5, ISS, Solar Orbiter, Mars 2020 Perseverance and Curiosity rovers, NRO spysats and national security missions and more at the Kennedy Space Center and Cape Canaveral Space Force Station.
Stay tuned here for Ken's continuing Earth and Planetary science and human spaceflight news: www.spaceupclose.com – twitter @ken_kremer – email: ken at kenkremer.com
Dr. Kremer is a research scientist and journalist based in the KSC area, active in outreach and interviewed regularly on TV and radio about space topics.
………….
Ken's photos are for sale and he is available for lectures and outreach events
Please consider supporting Ken's work by purchasing his photos and/or donating at Patreon
https://www.patreon.com/kenkremer
Upcoming and recent space events and talks by Ken Kremer & Jean Wright
Jan 12, 2023: 10 AM at Westminster Retirement Center in Orlando/Winter Park, Florida: Presentation by Jean Wright – "Sew Sister to the Stars- How the Humble Art of Sewing Transformed the World of Flight"+ Artemis 1 Moon rocket update
Nov 29 at UCF, Orlando Florida: Presentation by Jean Wright – "Sew Sister to the Stars- How the Humble Art of Sewing Transformed the World of Flight"
Upcoming and recent space events and talks by Ken Kremer & Jean Wright
Jan 7/11/13, 2023; Dec 7/10/15 and Nov 25/29 from 7 to 9 PM Quality Inn, Titusville, FL:  Join Ken and Jean for Artemis 1, Falcon Heavy and space mission and rocket launch outreach. Ask us anything. plus display our photos and space apparel items for sale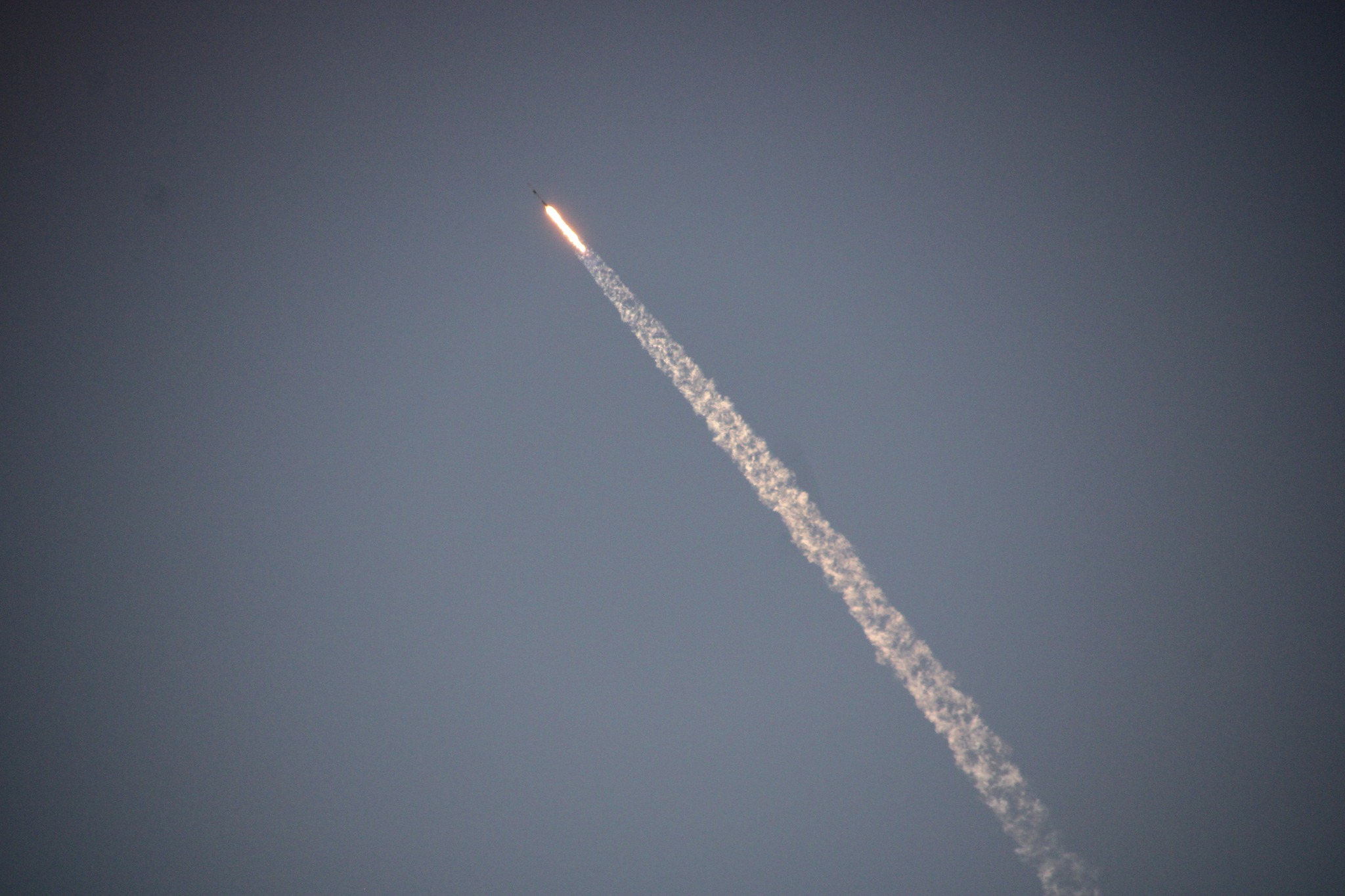 x