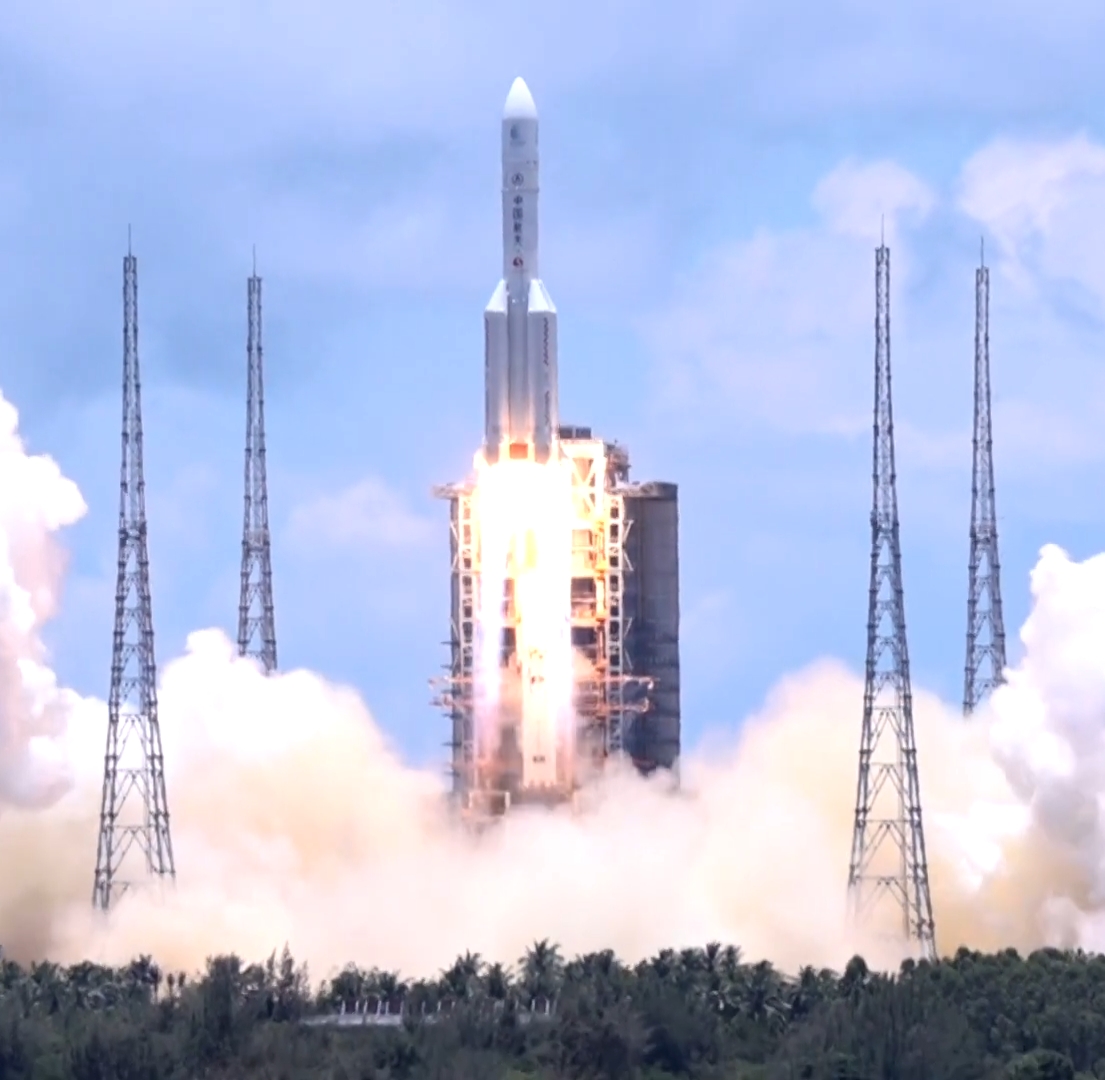 For SpaceUpClose.com & RocketSTEM
CAPE CANAVERAL, FL – China has successfully launched its first fully indigenous mission to Mars – the extremely ambitious Tianwen-1 robotic mission designed to orbit, land and rove on the Red Planet – aimed at comprehensively investigating its climate, atmosphere and geology and search for signatures of water as well as snapping numerous images.
China utilized its most powerful rocket – the relatively new heavy-lift Long March 5 – to hurl the combination Tianwen-1 orbiter and lander mission to Mars.
The Chinese Tianwen-1 spacecraft lifted off atop the Long March 5 carrier rocket from the seaside Wenchang Space Launch Center in southern China's Hainan province on Thursday, July 23, at 12:41 a.m. EDT (0441 GMT; 12:41 p.m. Beijing time).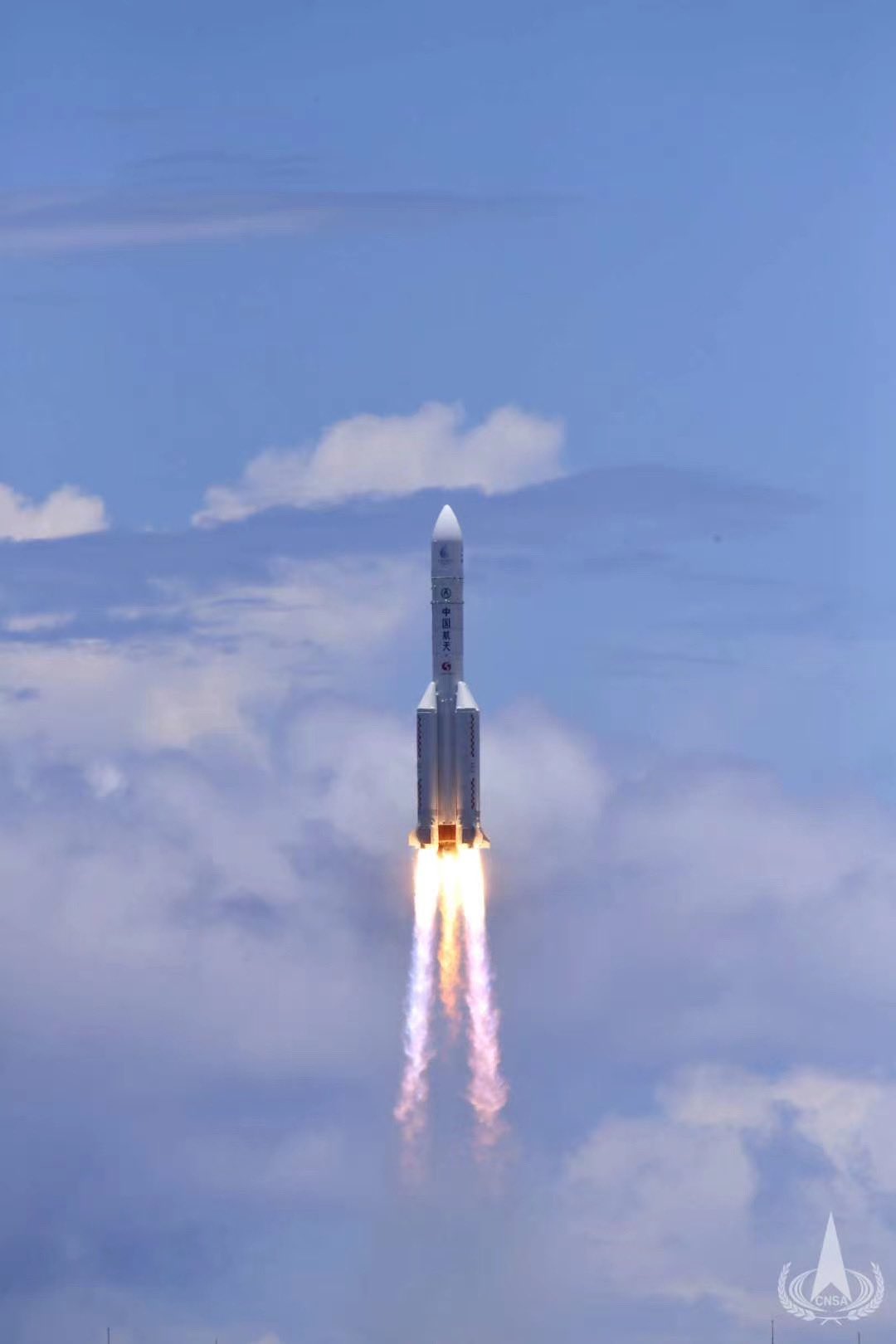 The 11,000-pound (5-metric ton) Tianwen-1 probe was injected directly into the Earth–Mars transfer orbit and is now in transit for a seven-month long interplanetary journey to the Red Planet. The probe will arrive in February 2021.
If successful China will become only the third nation to land a spacecraft on Mars.
Overall this was the 5th launch of Long March 5 – counting 4 successes and 1 failure on the 2nd launch.
The Long March 5 rocket stands 187-feet (57-meters) tall. The probe was released about 36 minutes after liftoff
But the exact launch date and time was shrouded in mystery by the Chinese government and not announced ahead of Thursday's blastoff by Chinese state media.
And China's official state media did not broadcast the mission live on TV. They did however put warning notices for airspace and mariners for Thursday to avoid the path of the potential Long March 5 rocket on Thursday.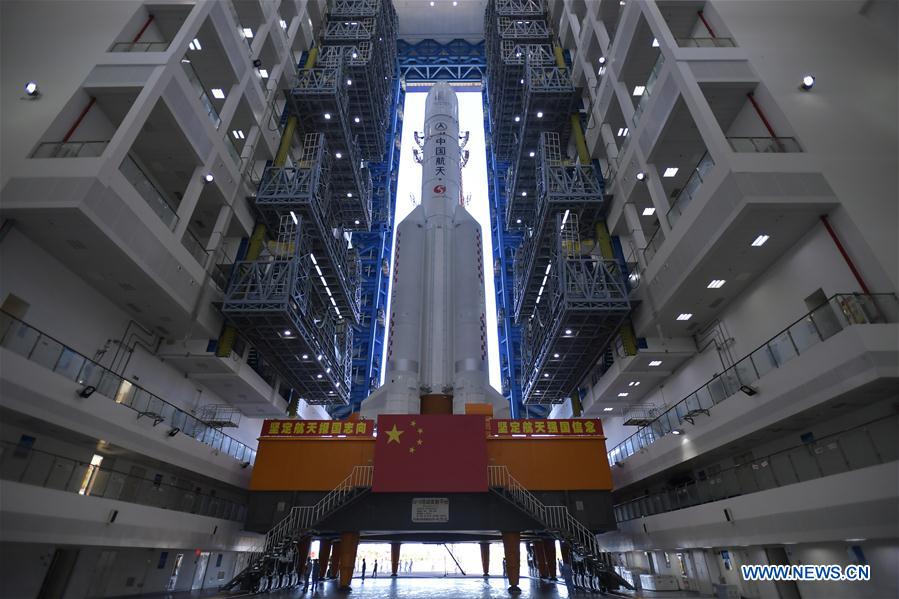 The mission was developed, directed and funded by China's national space agency – namely the China National Space Administration (CNSA).
"China's first Mars mission is named Tianwen-1, and aims to complete orbiting, landing and roving in one mission," according to the mission team led by Wan Weixing, chief scientist of China's Mars exploration program, in a paper just published this month days before liftoff by the science journal Nature Astronomy.
"The name means 'questions to heaven', taken from the name of a poem by Qu Yuan (about 340–278 BC), one of the greatest poets in ancient China."
Wan died in May after a long illness.
"The country's first Martian probe will conduct scientific investigations about the Martian soil, geological structure, environment, atmosphere, as well as water," CNSA said in a statement.
NASA Administrator Jim Bridenstine quickly offered congratulations:
With today's launch, China is on its way to join the community of international scientific explorers at Mars. The United States, Europe, Russia, India, and soon the UAE will welcome you to Mars to embark on an exciting year of scientific discovery. Safe travels Tianwen-1!

— Jim Bridenstine (@JimBridenstine) July 23, 2020
Tianwen-1 thus becomes the second of three missions launching from Earth to Mars during this limited 2020 launch season when the orbits of the two planets align favorably for launch.
The United Arab Emirates (UAE's) Hope Mars Mission launched successfully just days ago earlier this week on Sunday, July 19, atop a Japanese H-2A rocket to lead off Earths 2020 Martian invasion.  Read our launch and preview articles.
NASA Mars 2020 Perseverance rover mission will round out the trio and is targeted to launch next week on July 30 atop a ULA Atlas V rocket from the Florida Space Coast.
Altogether there are 13 science instruments included on the Tianwen-1 mission – seven on the orbiter and six on the rover/lander including cameras, spectrometers, ground penetrating radar
The prime landing site for the 529 pound (240 kg) solar-powered rover is in Utopia Planitia which will descend to the surface for a soft landing using parachutes, retrorockets and airbags – EDL similar to NASA's landers and rovers.
The Mars rover has about twice the mass of China's Yutu moon rovers.
After entering polar elliptical orbit in February 2021 ranging between 165 miles (265 kilometers) and nearly 7,500 miles (12,000 kilometers) the orbiter will deploy the rover/lander around two months later in April 2021.
If all goes well the lander will then release the rover which will drive down a pair of tracks to the Martian surface – similar to how China's two Yutu rovers drove onto the lunar surface.
The six-wheeled rover is expected to last about 3 months or 90 days and looks a lot like NASA's Mars Exploration Rovers' Spirit and Opportunity.
The orbiter will operate at least one Martian or two Earth years.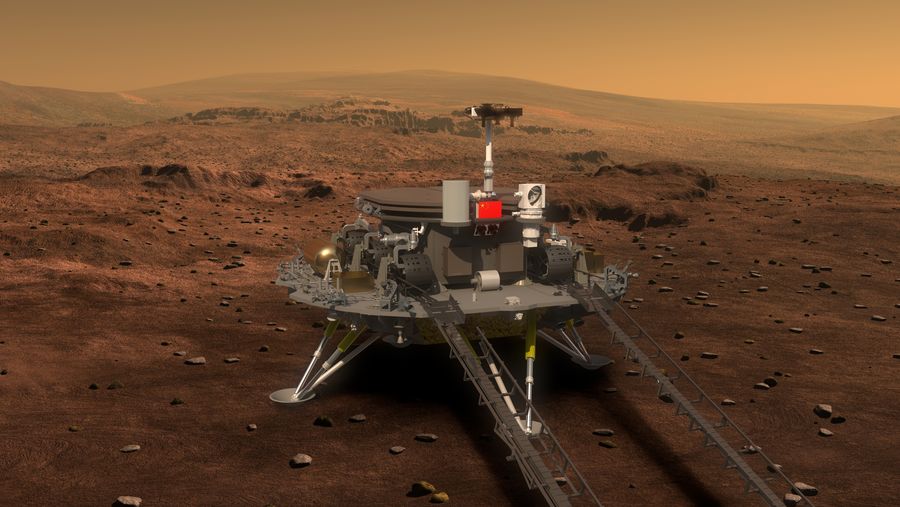 Here are further details about Tianwen-1 from the mission team paper:
The Tianwen-1 probe, with a mass (including fuel) of about 5 tonnes, comprises an orbiter and a lander/rover composite. The orbiter will provide a relay communication link to the rover, while performing its own scientific observations for one Martian year.
The orbit during the scientific observation stage is a polar elliptical orbit (265 km × 12,000 km).
The lander/rover will perform a soft landing on the Martian surface some 2–3 months after arrival of the spacecraft, with a candidate landing site in Utopia Planitia.
The ~240 kg solar-powered rover is nearly twice the mass of China's Yutu lunar rovers, and is expected to be in operation for about 90 Martian days.
The main task of Tianwen-1 is to perform a global and extensive survey of the entire planet using the orbiter, and to send the rover to surface locations of scientific interests to conduct detailed investigations with high accuracy and resolution.
Specifically, the scientific objectives of Tianwen-1 include5: (1) to map the morphology and geological structure, (2) to investigate the surface soil characteristics and water-ice distribution, (3) to analyse the surface material composition, (4) to measure the ionosphere and the characteristics of the Martian climate and environment at the surface, and (5) to perceive the physical fields (electromagnetic, gravitational) and internal structure of Mars.
There are 13 scientific payloads in the Tianwen-1 mission in total.
The seven instruments on board the orbiter comprise two cameras, the Mars-Orbiting Subsurface Exploration Radar, Mars Mineralogy Spectrometer, Mars Magnetometer, Mars Ion and Neutral Particle Analyzer, and Mars Energetic Particle Analyzer.
The six instruments installed on the rover comprise the Multispectral Camera, Terrain Camera, Mars-Rover Subsurface Exploration Radar, Mars Surface Composition Detector, Mars Magnetic Field Detector, and Mars Meteorology Monitor.
Tianwen-1 is going to orbit, land and release a rover all on the very first try, and coordinate observations with an orbiter. No planetary missions have ever been implemented in this way.
If successful, it would signify a major technical breakthrough. Scientifically, Tianwen-1 is the most comprehensive mission to investigate the Martian morphology, geology, mineralogy, space environment, and soil and water-ice distribution.
The Tianwen-1 probe is expected to reach Mars around February 2021 and the scientific observation phase will start in April 2021.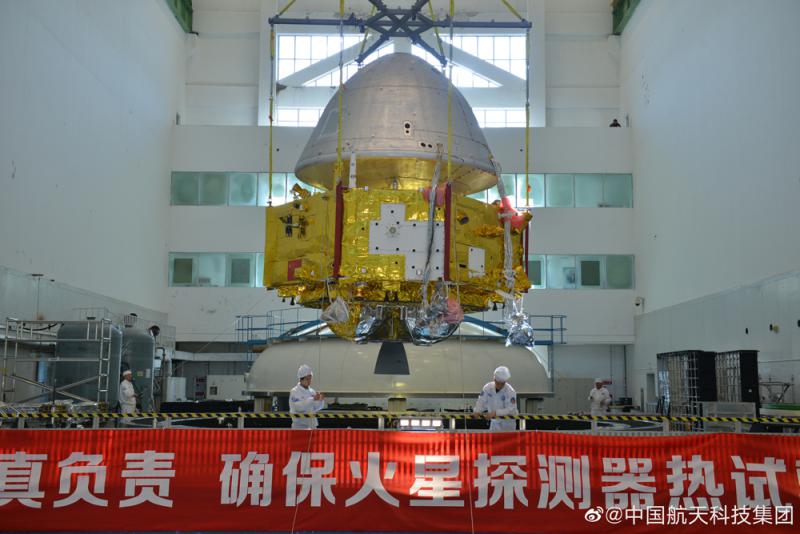 In addition to Tianwen-1, NASA's Mars 2020 Perseverance rover and the United Arab Emirates' Hope Mars orbiter will also make the journey to Mars. The international planetary science community looks forward to these exciting missions, which will certainly advance our knowledge of Mars to an unprecedented level.
….
Watch my commentary about all the Mars 2020 missions Perseverance, Hope and Tianwen-1 missions including my Mars rover mosaics and outreach during an interview with WKMG CBS 6 Orlando TV news on July 23:
https://www.clickorlando.com/news/2020/07/23/nasa-is-prepared-for-the-risks-of-launching-nuclear-powered-rover/
.@NASA's most advanced mission to Mars ever is one week away. A closer look at @NASAPersevere with commentary from @ken_kremer on @news6wkmg at 5:30:https://t.co/MKlluiQgLX pic.twitter.com/Y0z2PljIjv

— James Sparvero (@News6James) July 23, 2020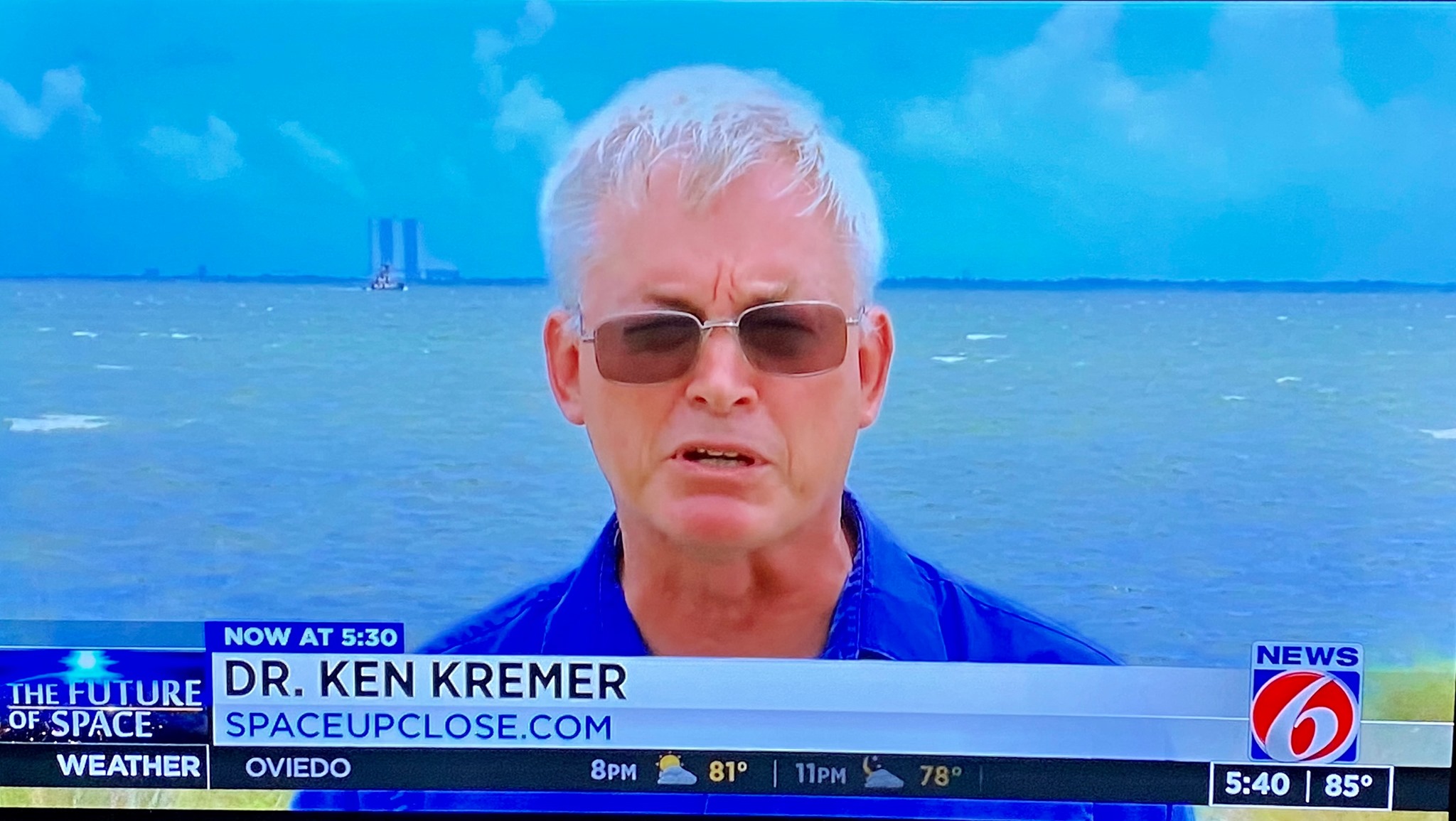 Watch Ken's continuing reports about Mars 2020, Commercial Crew and Artemis for live reporting of upcoming and recent NASA, ULA and SpaceX launches including Crew-1, Demo-2, Starlink, X-37B, Solar Orbiter and more at the Kennedy Space Center and Cape Canaveral Space Force Station.
Stay tuned here for Ken's continuing Earth and Planetary science and human spaceflight news: www.kenkremer.com –www.spaceupclose.com – twitter @ken_kremer – email: ken at kenkremer.com
Dr. Kremer is a research scientist and journalist based in the KSC area, active in outreach and interviewed regularly on TV and radio about space topics.
………….
Ken's photos are for sale and he is available for lectures and outreach events
Ken has created hundreds of widely published Mars rover mosaics and lectures also about NASA's Mars rovers
Ken's upcoming outreach events:
Jul 28, 29 – 7 PM: Quality Inn Kennedy Space Center, Titusville, FL. "NASA/ULA Atlas V Mars 2020 rover and SpaceX Crew-1, Demo-2, GPS, Starlink, Anasis-II and more launches." Free. In hotel lobby. Photos for sale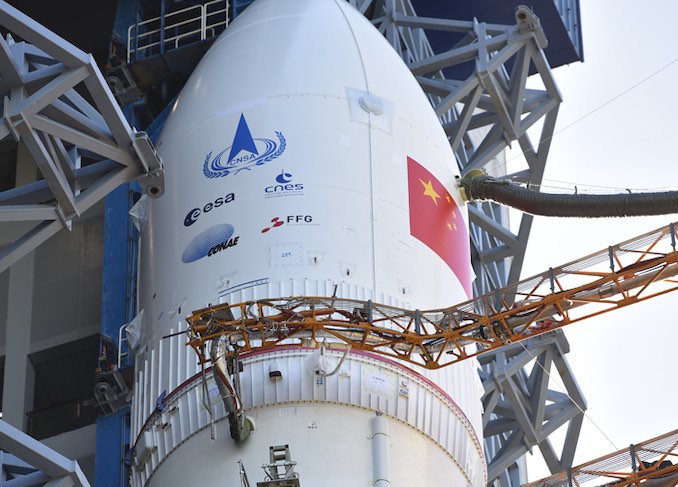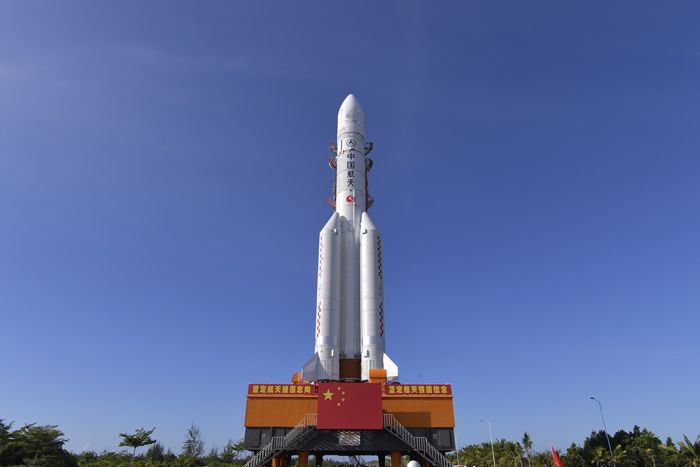 x