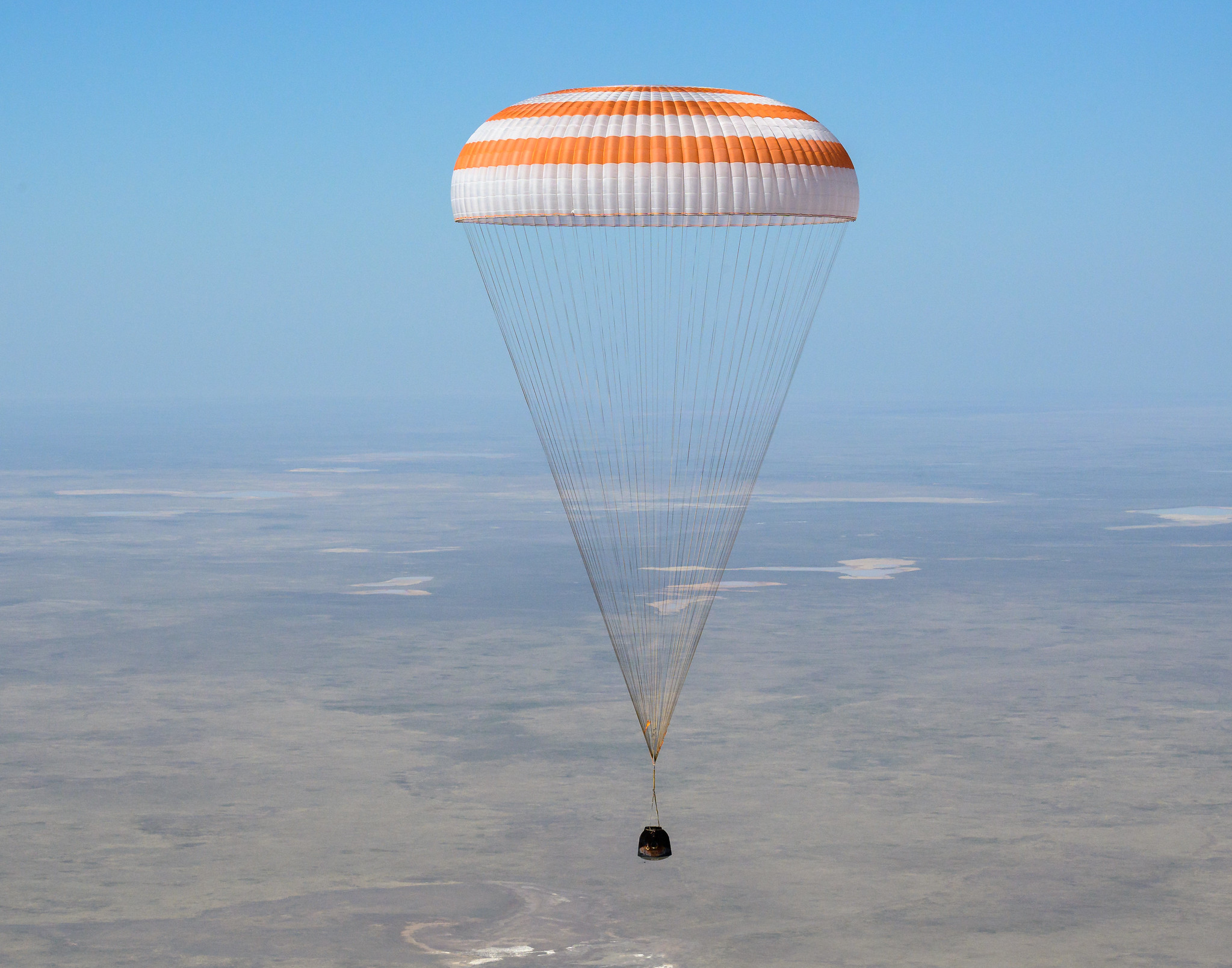 For SpaceUpClose.com & RocketSTEM
CAPE CANAVERAL, FL –  A Russian American trio of spaceflyers including one NASA astronaust and two cosmonauts return safely to Earth this morning seated inside their cramped Russian Soyuz capsule, Saturday, April, 17 after an action packed and science filled six month stay aboard the International Space Station (ISS).
NASA astronaut Kate Rubins, along with Roscosmos cosmonauts Sergey Ryzhikov and Sergey Kud-Sverchkov, safely touched down in the remote steppes of Kazakhstan on Saturday, following 185 days living and working aboard the massive orbiting ISS research laboratory.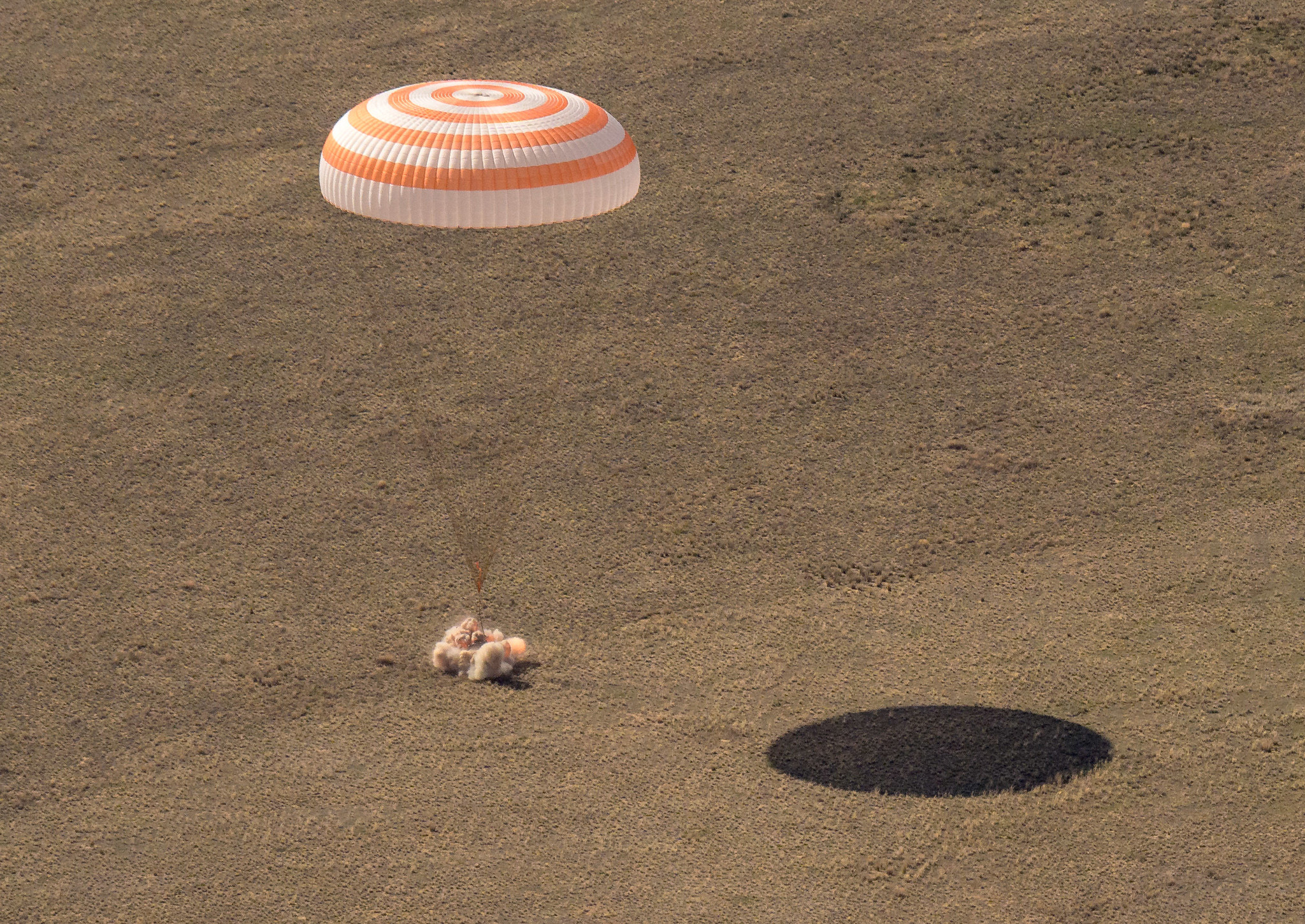 The trio boarded their Soyuz MS-17 spacecraft and closed the hatches Friday afternoon – thus concluding Expedition 64 amidst a record setting number of astronaut and cosmonaut comings and goings on the orbiting outpost this month of April.
After making final preparations for the Earth return they undocked and departed the station in their Soyuz MS-17 spacecraft at 9:34 p.m. EDT Friday, plummeted through the Earth's atmosphere protected from the scorching heats of reentry and finally landed safely three and a half hours later under a single huge orange and white parachute at 12:55 a.m. EDT (10:55 a.m. Kazakhstan time) Saturday southeast of the town of Dzhezkazgan, Kazakhstan.
Touchdown! The Exp 64 crew with Kate Rubins, Sergey Ryzhikov, and Sergey Kud-Sverchkov has returned safely to Earth at 12:55 am ET after completing a 185-day mission. Read more… https://t.co/fSh2HQNMsX pic.twitter.com/0Ta0nD5b6X

— International Space Station (@Space_Station) April 17, 2021
Watch this animation of the Soyuz descent:
This animation shows what the Soyuz spacecraft descent to Earth will be like as it returns with the Exp 64 crew. #AskNASA | https://t.co/cBNqC61h27 pic.twitter.com/Dx0rjnF4qx

— International Space Station (@Space_Station) April 17, 2021
Overall this marked the second six month spaceflight for veterans Rubins and Ryzhikov and the first for rookie Kud-Sverchkov.
The Soyuz crew ship split into three modules. The Exp 64 crew will parachute to Earth inside the descent module. https://t.co/cBNqC61h27 pic.twitter.com/B6yOmL7r70

— International Space Station (@Space_Station) April 17, 2021
Post landing Russian recovery forces opened the capsule and gently hoisted each of the crew members out of their seats, placed them in cushioned chairs and conducted medical checks as is customary.
All three were fit and healthy.
The trio soon split up and were helicoptered out to their next steps for rest and recovery.
Exp 64 crewmates Kate Rubins, Sergey Ryzhikov, and Sergey Kud-Sverchkov are back on Earth after 185 days of science and research aboard the station. https://t.co/gelQZdpS4g pic.twitter.com/sFBivFh6xY

— International Space Station (@Space_Station) April 17, 2021
Rubins will return to her home in Houston, and Ryzhikov and Kud-Sverchkov will return to their homes and training base in Star City, Russia.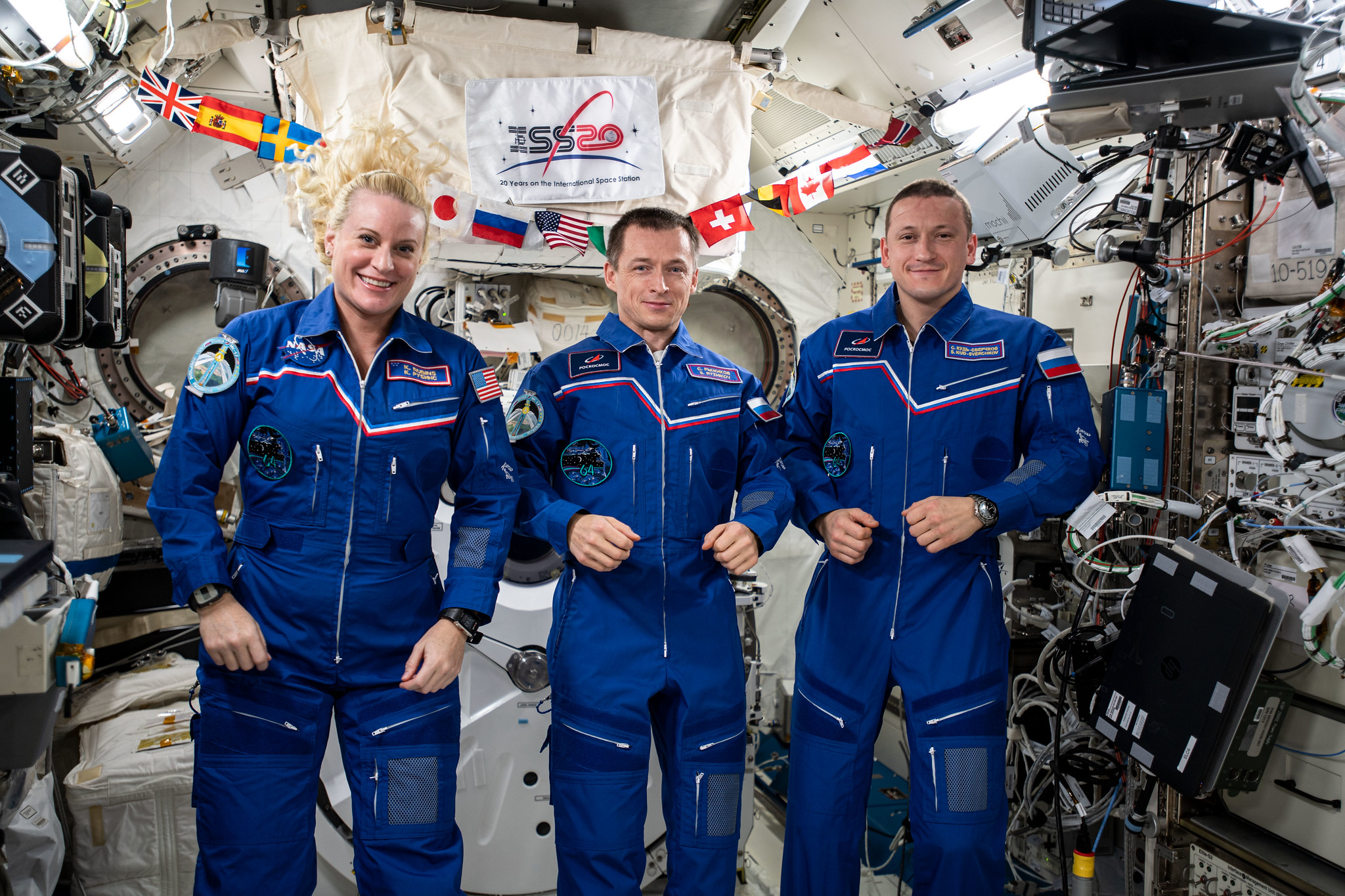 They left behind a station crew now numbering the normal seven to begin the Expedition 65 increment
3 had launched aboard a newly arrived Soyuz MS-18 craft that briefly enlarged the crew size to 10 for the past week.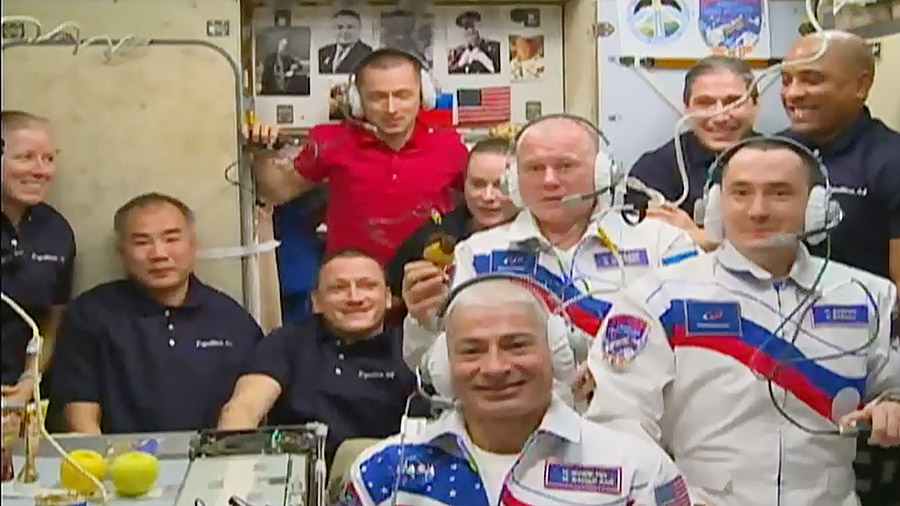 The other 4 station crew members had launched aboard the Space Crew Dragon Resilience on the NASA Crew-1 mission and they are also scheduled to depart soon on April 28.
The four @SpaceX Crew-1 astronauts will return to Earth on April 28. Here is a look at the #CrewDragon Resilience switching ports earlier this month. More pix… https://t.co/aAp79MtpHO pic.twitter.com/HsQx4ulZ3H

— International Space Station (@Space_Station) April 17, 2021
The NASA SpaceX Crew-2 mission is scheduled to launch atop a SpaceX Falcon 9 rocket on April 22 aboard SpaceX Crew Dragon Endeavour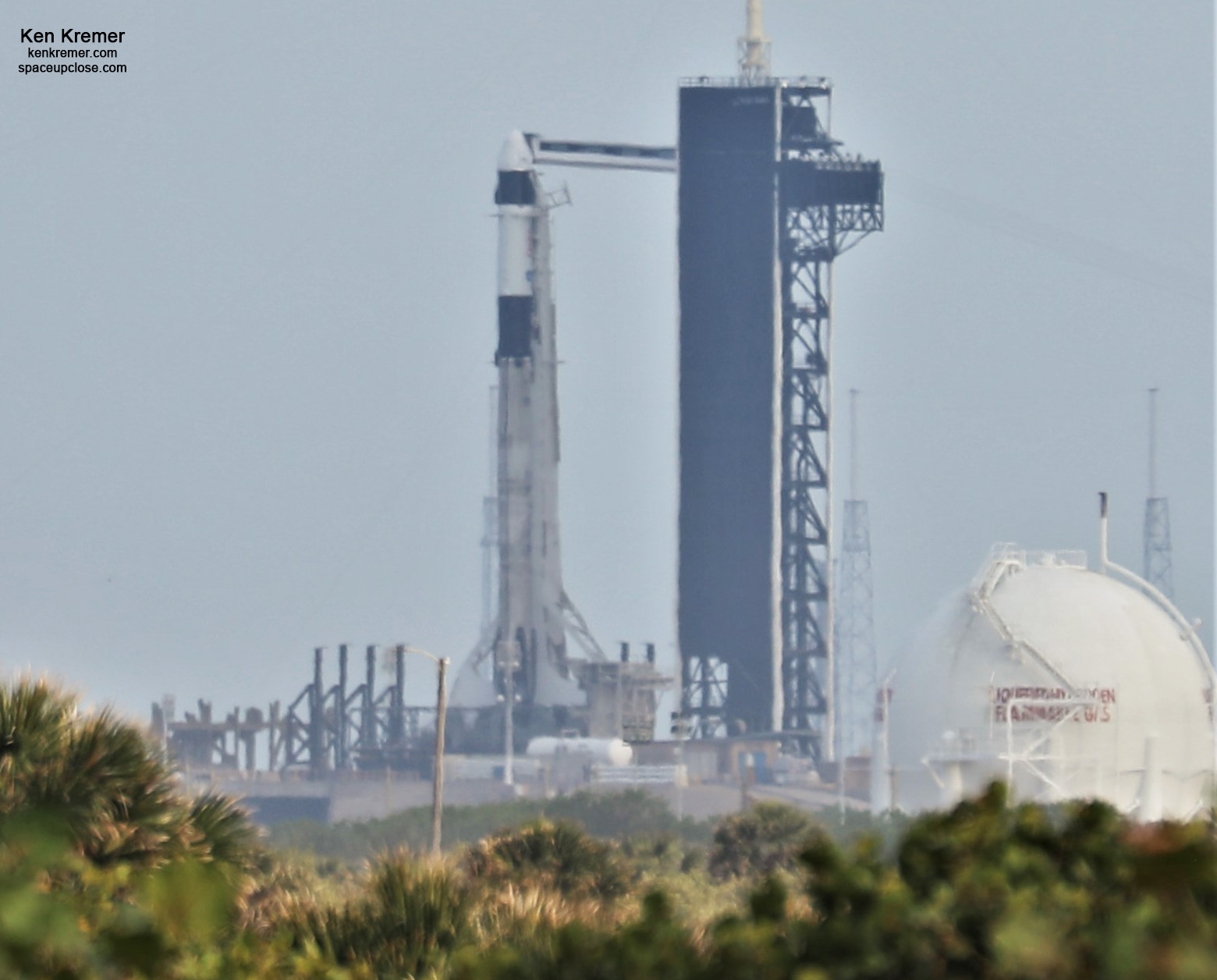 April is a very busy month for visiting vehicles at the ISS
Overall the crew swaps involve a record setting 14 astronauts – 7 up and 7 down.
The fast paced record setting  crew swaps include 2 launches and 2 landings by four different spaceships occurring every week in April beginning with the Soyuz liftoff April 9.
"This April is a big month in @Space_Station history! For the first time, @NASA_Astronauts are scheduled to launch or land each week in four different spacecraft," NASA tweeted earlier.
4/9 – Exp. 65 launch
4/17 – Exp. 64 landing
4/22 – Crew-2 launch
4/28 – Crew-1 splashdown
This April is a big month in @Space_Station history!

For the first time, @NASA_Astronauts are scheduled to launch or land each week in four different spacecraft.

4/9 – Exp. 65 launch
4/17 – Exp. 64 landing
4/22 – Crew-2 launch
4/28 – Crew-1 splashdownhttps://t.co/CJ31tGbK6P pic.twitter.com/166GnhT1S8

— NASA's Johnson Space Center (@NASA_Johnson) April 2, 2021
Further details from NASA:
During their mission, Rubins and her crewmates welcomed NASA's SpaceX Crew-1 astronauts aboard the first long-duration commercial crew spaceflight. Rubins completed two spacewalks alongside NASA astronaut Victor Glover and Japanese Aerospace Exploration Agency (JAXA) astronaut Soichi Noguchi, bringing her career total to four spacewalks. She returns to Earth with a total of 300 days across her two flights, the fourth most days in space by a U.S. female astronaut.
Rubins spent hundreds of hours working on new space station experiments, building on investigations she conducted during her first mission, including heart research and multiple microbiology studies. She advanced her work in DNA sequencing, which could allow astronauts to diagnose an illness in space or identify microbes growing at the space station. Rubins collected hundreds of microbial samples at different locations within the space station for the 3DMM study to construct a 3D map of bacteria and bacterial products throughout the station. By advancing understanding of the orbiting laboratory's microbiome, this work helps identify potential risks and supports developing countermeasures to mitigate those risks.
Rubins also worked on the Cardinal Heart experiment, which studies how changes in gravity affect cardiovascular cells at the cellular and tissue levels. Results could provide new understanding of heart problems on Earth, help identify new treatments, and support development of screening measures to predict cardiovascular risk prior to spaceflight.
Rubins, Ryzhikov, and Kud-Sverchkov's mission began Oct. 14, 2020, when their spacecraft launched from the Baikonur Cosmodrome in Kazakhstan. Their spacecraft docked to the Earth-facing port of the Rassvet module after a two-orbit, three-hour flight.
On March 19, the trio donned their spacesuits and boarded the Soyuz MS-17 for a port relocation maneuver, moving the spacecraft from the Rassvet module to the space-facing port of the Poisk module. The relocation allowed the Soyuz MS-18 spacecraft and its crew to dock to the Rassvet module upon their arrival on April 9.
When Rubins, Ryzhikov, and Kud-Sverchkov departed the station, Expedition 65 officially began with NASA astronaut Shannon Walker serving as station commander, marking the first time that a Houston native has done so. Walker will lead the crew until the departure of SpaceX's Crew Dragon Resilience on Wednesday, April 28, when command of the station will be handed over to JAXA astronaut Akihiko Hoshide.
On Thursday, April 22, the Expedition 65 crew will grow to 11 with the launch of NASA's SpaceX Crew-2, composed of NASA astronauts Shane Kimbrough and Megan McArthur, ESA (European Space Agency) astronaut Thomas Pesquet, and JAXA's Hoshide. Crew-2 will be the second long-duration mission to fly as part of NASA's Commercial Crew Program, continuing to provide the capability of regularly launching humans from American soil.
…..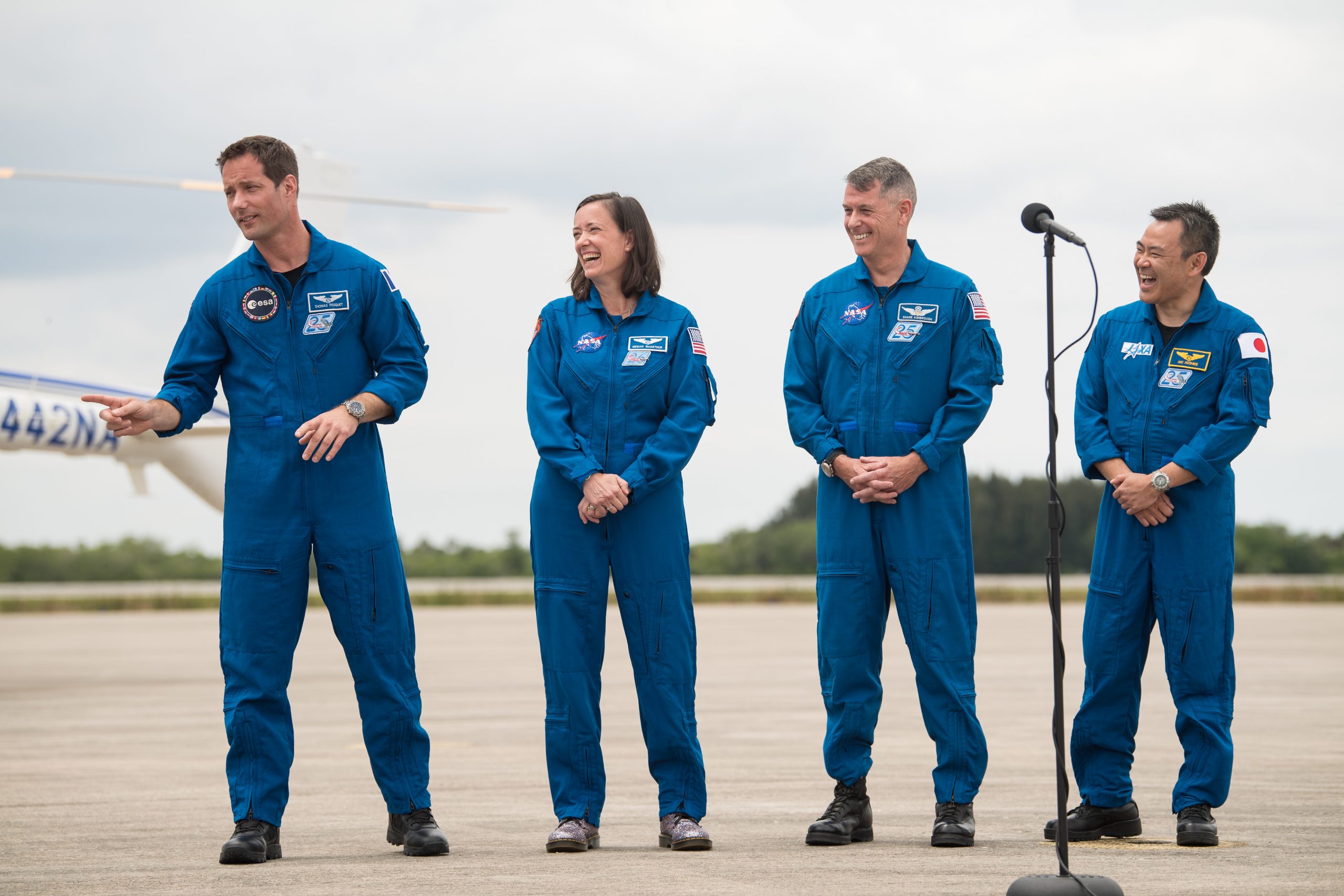 Crew-2 will remain aboard until fall 2021 and overlap with SpaceX Crew-3 launching in Fall 2021 – read our story.
Watch my commentary at WKMG CBS 6 Orlando TV news includes my analysis of President Biden's new $24.7 Billion budget proposal for NASA
https://www.clickorlando.com/news/local/2021/04/12/president-biden-proposes-247-billion-nasa-budget/
Ken will be onsite at KSC for the Crew-2 mission launch on NET April 22.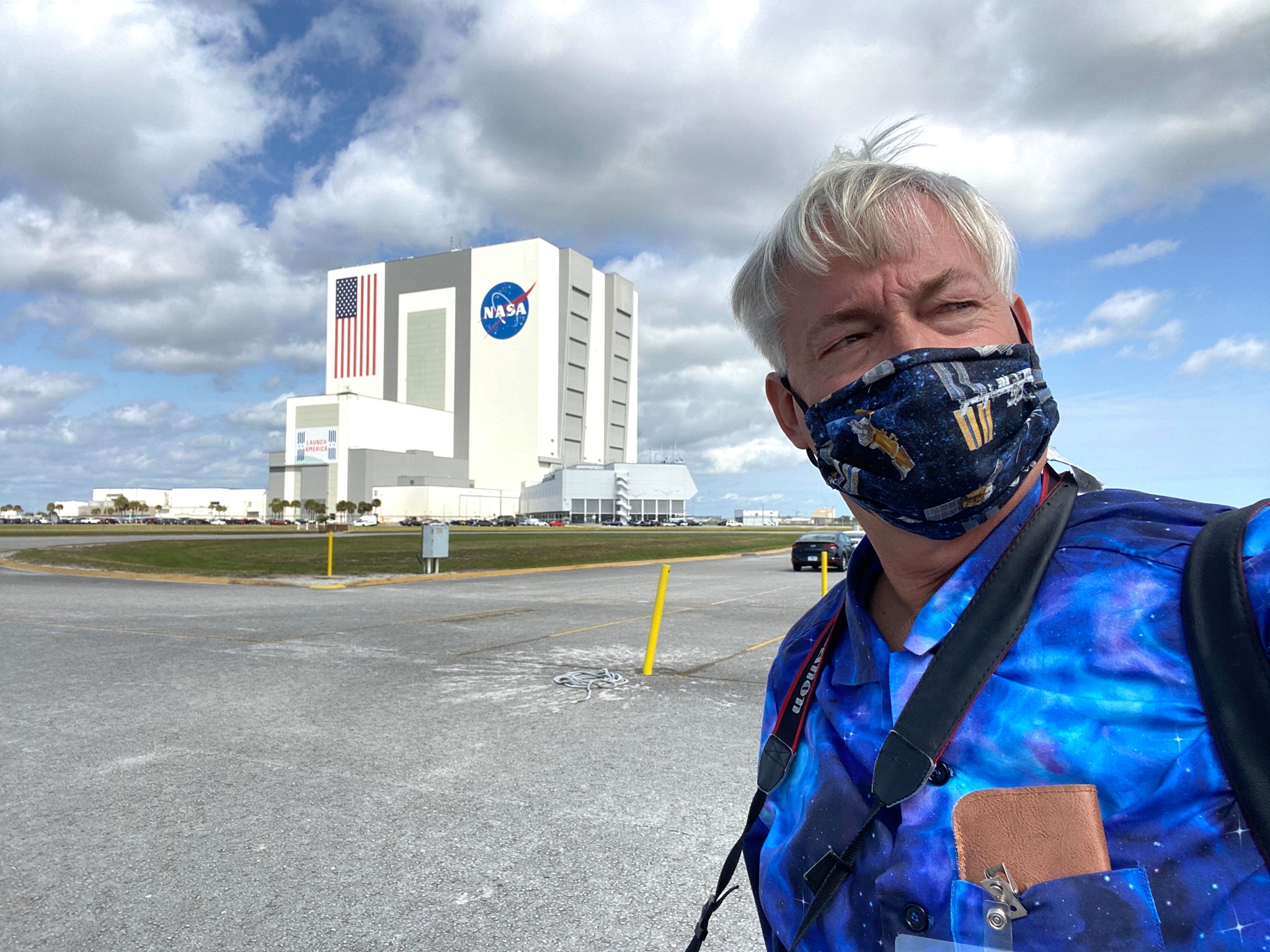 Watch Ken's continuing reports about ISS, Artemis and NASA missions, SpaceX, Starlink, Commercial Crew and Starliner and Crew Dragon and onsite for live reporting of upcoming and recent SpaceX and ULA launches including Crew 1 & 2, Demo-2, ISS, X-37B, Solar Orbiter, Mars 2020 Perseverance and Curiosity rovers, NRO spysats and national security missions and more at the Kennedy Space Center and Cape Canaveral Space Force Station.
Stay tuned here for Ken's continuing Earth and Planetary science and human spaceflight news: www.kenkremer.com –www.spaceupclose.com – twitter @ken_kremer – email: ken at kenkremer.com
Dr. Kremer is a research scientist and journalist based in the KSC area, active in outreach and interviewed regularly on TV and radio about space topics.
………….
Ken's photos are for sale and he is available for lectures and outreach events
Please consider supporting Ken's work by donating at Patreon:
https://www.patreon.com/kenkremer
Soyuz MS-17 undocking video
The Soyuz crew ship undocked from the station at 9:34pm ET today and will return to Earth at 12:56am Saturday morning with Kate Rubins, Sergey Ryzhikov, and Sergey Kud-Sverchkov. Read more… https://t.co/xZNFkYfdhc pic.twitter.com/b6I2NBvS5T

— International Space Station (@Space_Station) April 17, 2021
x