For SpaceUpClose.com & RocketSTEM
CAPE CANAVERAL, FL –  NASA has approved Axiom Space for the first all private astronaut mission to the International Space Station  (ISS) aboard a US commercial crew SpaceX vehicle that will launch no earlier than January 2022 – amidst a ramp up of a variety of vehicles visiting the human outpost in low Earth orbit.
"NASA and Axiom Space have signed an order for the first private astronaut mission to the International Space Station to take place no earlier than January 2022," NASA officials announced at a media briefing earlier this month.
This first all private crew of four men will launch aboard a SpaceX Crew Dragon spacecraft on a groundbreaking visit to the International Space Station (ISS) early next year – while flying under the command of a veteran former NASA astronaut with a trio of private paying customers and under a commercial venture chartered by Axiom Space.
"We are excited to see more people have access to spaceflight through this first private astronaut mission to the space station," said Kathy Lueders, associate administrator for human exploration and operations at NASA Headquarters.
"One of our original goals with the Commercial Crew Program, and again with our Commercial Low-Earth Orbit Development Program, is that our providers have customers other than NASA to grow a commercial economy in low-Earth orbit."
The historic mission dubbed AX-1 (Axiom Mission 1) could liftoff for the space station sometime as soon as January 2022 on a commercial SpaceX Falcon 9 rocket with the four person multinational team led by retired NASA astronaut and Axiom vice president Michael López-Alegría, Axiom previously announced.
López-Alegría flew four times to space as a NASA space shuttle astronaut and most recently visited the ISS in 2007.
In addition to López-Alegría the multinational crew for AX-1 comprises 3 rookies –  American entrepreneur and non-profit activist investor Larry Connor as pilot; Canadian investor and philanthropist Mark Pathy; and impact investor and philanthropist Eytan Stibbe of Israel.
The Axiom Mission 1 (Ax-1) will launch on a SpaceX Falcon 9 rocket from Launch Complex 39A on NASA's Kennedy Space Center in Florida aboard a SpaceX Crew Dragon and travel to and from the International Space Station on a mission lasting up to about 10 days or so counting the in orbit transit time.
The quartet of Axiom astronauts are scheduled to spend around seven or eight days aboard the orbiting laboratory.
"NASA and Axiom mission planners will coordinate in-orbit activities for the private astronauts to conduct in coordination with space station crew members and flight controllers on the ground," said NASA.
Fees that the private crew members are paying to Axiom Space and SpaceX were not disclosed but are expected to be north of about $60 million each based on earlier general statements.
In addition Axiom and the crew members will be paying fees to NASA for use of all facilities.
Axiom will also earn some fees from NASA for the return of cold stowed science samples to Earth
"Axiom will purchase services for the mission from NASA, such as crew supplies, cargo delivery to space, storage, and other in-orbit resources for daily use. NASA will purchase from Axiom the capability to return scientific samples that must be kept cold in transit back to Earth," NASA confirmed.
"The first private crew to visit the International Space Station is a watershed moment in humanity's expansion off the planet and we are glad to partner with NASA in making it happen," said Axiom President and CEO Michael Suffredini. "A thriving commercial marketplace in low-Earth orbit begins with expanding access to serious, nontraditional users and that is exactly the aim of our private astronaut missions."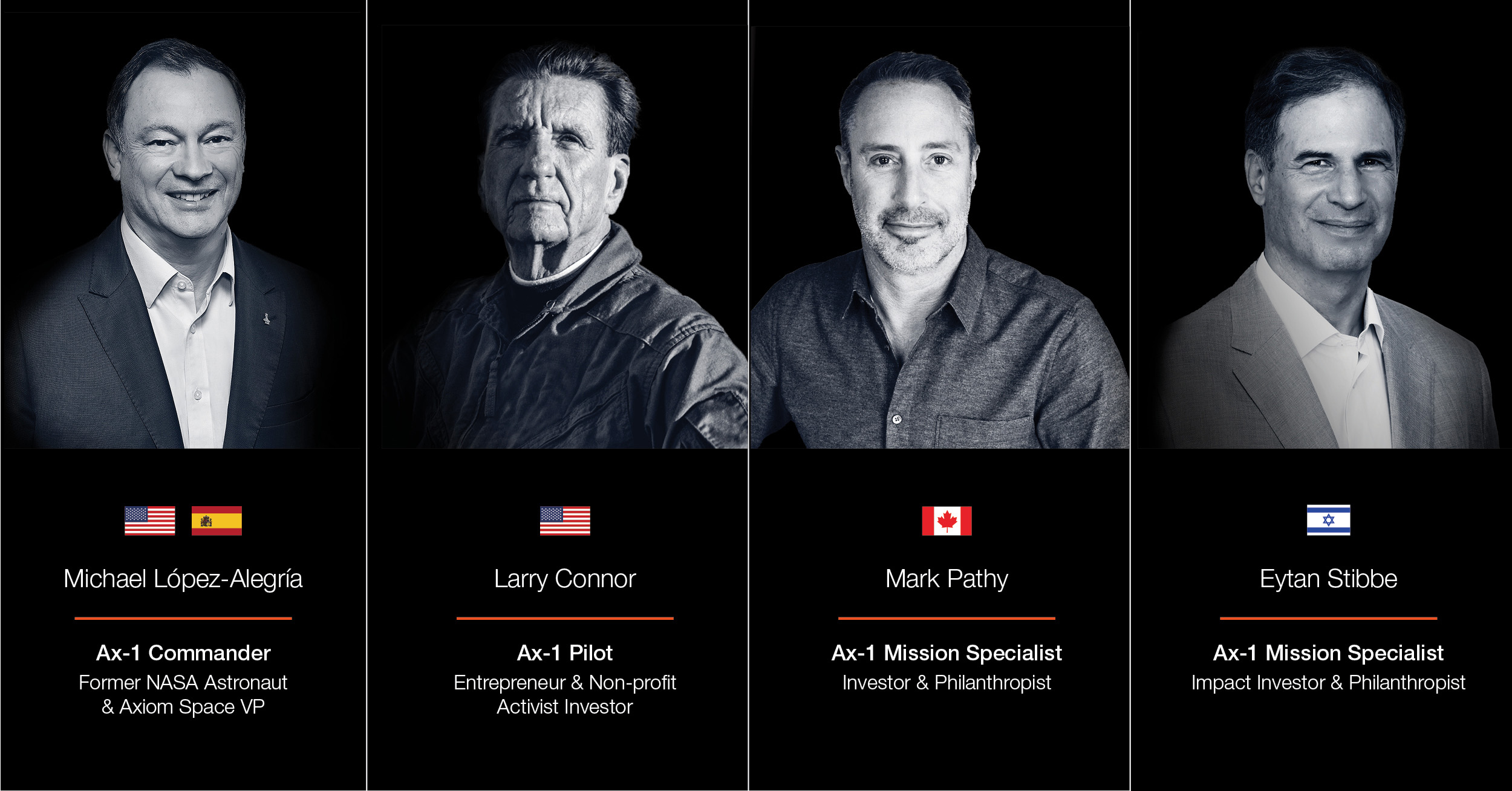 Meanwhile Roscosmos also has plans to fly private astronauts to the ISS aboard their Soyuz crew capsule later this year and next – but with a Russian cosmonaut as commander of three person crews
Axiom expects to launch at least 4 private astronaut missions to the ISS over the next few years.
NASA says they can accommodate a maximum of about two private crew missions per year.
They will have to fly in between the very busy schedule of NASA and station partner commercial crew and commercial cargo missions flying to the ISS
Also there are only a limited number of docking ports and only two IDA equipped ports that can be used to dock crewed Dragon and Starliner missions
Furthermore SpaceX also has only two human rated Crew Dragon vehicles flying at this time – but more are expected to come online in the coming year.
Over the past 11 months SpaceX has launched 3 Crew Dragon missions with astronauts for NASA under the commercial crew program after a human launch hiatus of nearly 9 years since the forced retirement of NASA's Space Shuttle orbiters.
"This truly is a renaissance in U.S. human spaceflight. I think that's the perfect word for what we're experiencing," said Phil McAlister, director of commercial spaceflight development at NASA Headquarters, at the media briefing.
"It's just what we envisioned for the commercial crew program when we embarked on that about 10 years ago."
The next Crew Dragon will fly on the private Inspiration-4 mission NET September 2021 on a two or three day mission to LEO but not visit the ISS.
The next NASA SpaceX Crew Dragon flight on the Crew-3 mission will launch on NET October 23 to the ISS.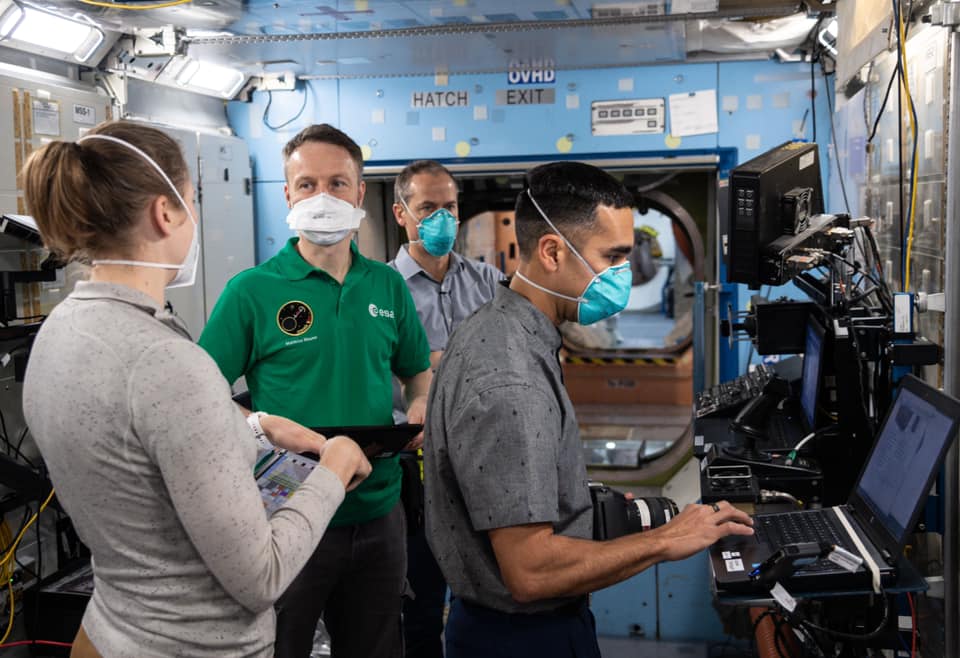 In the future Axiom Space has ambitions beyond private crews.
The AX-1 flight will be the forerunner to more missions in the future as Axiom expects to manufacture and launch their own private modules to become attached to the ISS – and that would eventually lead to a commercial privately funded Axiom space station in low Earth orbit after the ISS is retired.
Watch Ken's continuing reports about Artemis and NASA missions, SpaceX, Starlink, ULA missions, Commercial Crew Starliner and Crew Dragon, Mars 2020 Perseverance and Curiosity rovers, and onsite for live reporting of upcoming and recent SpaceX and ULA launches including Crew 1 & 2, Demo-2, ISS, X-37B, Solar Orbiter, NRO spysats and national security missions and more at the Kennedy Space Center and Cape Canaveral Space Force Station.
Stay tuned here for Ken's continuing Earth and Planetary science and human spaceflight news: www.kenkremer.com –www.spaceupclose.com – twitter @ken_kremer – email: ken at kenkremer.com
Dr. Kremer is a research scientist and journalist based in the KSC area, active in outreach and interviewed regularly on TV and radio about space topics.
………….
Ken's photos are for sale and he is available for lectures and outreach events
Please consider supporting Ken's work by purchasing his photos and/or donating at Patreon:
https://www.patreon.com/kenkremer
x