For SpaceUpClose.com & RocketSTEM
TITUSVILLE, FL – A veteran 10x flown SpaceX Falcon 9 delivered the 2000th Starlink broadband internet satellite to orbit among a new batch of 49 that lifted off Tuesday evening, Jan. 18, and flew beautifully close to a rising 99% Full Moon, offering a stunning view for hordes of cheering spectators diligently watching from our perspective on the Florida Space Coast under near perfect and cloud free weather conditions after a 2-hour postponement that went by unexplained by SpaceX.
Blastoff of the 229 foot tall (70 meters) SpaceX Falcon 9 on the Starlink 4-6 mission finally took place at 9:02 p.m. EST Tuesday, Jan. 18 (0202 GMT Wednesday, Jan. 19), from Launch Complex-39A on NASA's Kennedy Space Center in Florida during an instantaneous launch window.
SpaceX did not announce any reason for the delay and liftoff conditions were near perfect during the original 7:04 p.m. EST launch opportunity.
At our location at Kennedy Point Park and Marina in Titusville we were rewarded with spectacular views- including my stunning streaks between palm trees and pleasure boats shown above and below – for Space UpClose.
The SpaceX Falcon soared aloft on a rare and daring southeasterly trajectory after blastoff.
The payload comprises 49 upgraded Starlink internet communications satellites manufactured by SpaceX in their Redmond, Washington production facility – enlarging the existing and burgeoning broadband constellation to over 2000 launched thus far.
This Starlink 4-6 mission counts as the 35th Starlink internet satellite mission and raises the total number of Starlink satellites launched to 2,042, including prototypes and test versions.
Of those "1469 Starlink satellites are active. 272 moving to operational orbits. Laser links activate soon," according to a new tweet from SpaceX CEO Elon Musk.
1469 Starlink satellites active
272 moving to operational orbits
Laser links activate soon

— Elon Musk (@elonmusk) January 15, 2022
The others are either obsolete or have either failed, been deactivated or deorbited.
A running tally is maintained by astrophysicist Jonathan McDowell of Harvard Smithsonian.
He tabulates 1497 Starlinks operational in orbit.
Continuing poor weather in the form of excessively high winds and waves forced SpaceX to postpone the planned liftoff of the 35th Starlink internet satellite mission on a veteran Falcon 9 by one day from Monday, Jan. 17, to Tuesday evening, Jan. 18 from the Kennedy Space Center – thus continuing a rapid fire launch cadence with their 3rd launch of 2022.
The recycled booster supporting this mission is designated as tail number B1060 and successfully flew on its 10th mission to space and back as B1060.10
Falcon 9 booster B1060.10 previously launched GPS III-3 on its first flight on June 30, 2020, followed by Turksat 5A, Transporter-2, and six Starlink missions.
Most recently it flew as B1060.9 on the Starlink 4-3 mission on Dec. 2, 2021.
The SpaceX Falcon 9 flew away and aloft on a rare southerly trajectory heading southeast and just north of the Bahamas at an inclination of 53.2 degrees into the second of five Starlink orbital 'shells.'
The approx. 500 pound flat panel solar powered Starlink satellites were deployed as planned for release at T + 15 minutes and 32 seconds into an initial orbit ranging in altitude between 130 miles and 210 miles (210 x 339 kilometers).
Deployment of 49 Starlink satellites confirmed

— SpaceX (@SpaceX) January 19, 2022
On board ion thrusters will gradually raise them to their operating altitude around 500 km.
The goal of SpaceX's Starlink constellation is to provide low cost, high-speed, low-latency broadband connectivity around the world.
SpaceX is targeting an initial constellation of about 4,400 satellites authorized by the FCC that could grow to literally 30,000 or more over time.
Following stage separation about two-and-a-half minutes into the mission, SpaceX landed Falcon 9's first stage on the 'A Shortfall of Gravitas' (ASOG) droneship, which was stationed in the Atlantic Ocean north around 400 miles (650 kilometers) southeast of Cape Canaveral near the Bahamas.
Falcon 9's first stage has landed on the A Shortfall of Gravitas droneship pic.twitter.com/HxtyPBsvYp

— SpaceX (@SpaceX) January 19, 2022
The first stage then followed its normal parabolic trajectory to just beyond the edge of space before beginning its descent plunge back to Earth for the propulsive upright soft landing on ASOG
To date SpaceX has now flown four of its reusable 1st stage boosters at least 10 times. One has achieved  11 missions.
Each of Falcon 9's fairing halves previously supported one Starlink mission, SpaceX announced.
Enjoy my prelaunch photos of the Falcon 9 Starlink 4-6 mission taken at Playalinda Beach Monday afternoon for Space UpClose.
Starlink 4-6 also continues the incredible launch pace of as many as 7 planned launches in January by SpaceX, ULA and startup Astra
SpaceX has already launched two Falcon 9 rockets in January on the Starlink 4-5 mission Jan. 6 from pad 39A with a droneship landing and Transporter-3 on Jan. 13 from pad 40 with a rare and thrilling ground touchdown back at the Cape at Landing Zone-1 .
Another Starlink flight is planned in late January.
The next Falcon 9 after Tuesdays will launch the CSG-2/Cosmo-SkyMed-2 satellite south to polar orbit on January 27.
Normally launches from Kennedy and the Cape avoid the southerly trajectory to avoid populated areas and thus prevent polar launches in the past.
However improvements in rocket maneuvering technology and innovation by SpaceX has enabled the use of the southern corridor and south polar launches favored for science and some surveillance missions because they provide a different global view of Earth.
The first southerly launch from the Cape involved Saocom-1B in 2019 and they have now flown three more since then.
The southeasterly route is also more favorable for booster landings and fairing recoveries in the winter months says SpaceX compared to the harsher weather off the Carolina's coast
Early January's SpaceX Starlink 4-5 mission involved flying the Falcon 9 on a south easterly trajectory and Transporter 3 flew south.
This year 2022 will see even more south polar launches than ever before and feature perhaps as many as five just in January, according to a statement from the U.S Space Force.
Last year 2021 was a record-breaking year of 31 launches by SpaceX and ULA from the Space Coast and another launch record breaker is expected in 2022.
— Elon Musk (@elonmusk) January 19, 2022
Ken's prelaunch photos were featured at WKMG CBS 6 Orlando
Ken's prelaunch commentary about Starlink and What's Ahead for NASA human and science missions and Florida Space Coast were featured on Fox 35 News Orlando and WFTV ABC 9 Orlando TV News
https://www.fox35orlando.com/news/spacex-preparing-for-first-starlink-launch-of-2022-how-to-watch
Watch Ken's continuing reports about SpaceX  Starlink , SpaceX Crew and Cargo Dragons, Artemis, SLS, Orion and NASA missions, DART,  Lucy Asteroid mission, Blue Origin and Space Tourism, Commercial Crew and Starliner and Crew Dragon and onsite for live reporting of upcoming and recent SpaceX and ULA launches including Crew 1 & 2 & 3, ISS, Solar Orbiter, Mars 2020 Perseverance and Curiosity rovers, NRO spysats and national security missions and more at the Kennedy Space Center and Cape Canaveral Space Force Station.
Stay tuned here for Ken's continuing Earth and Planetary science and human spaceflight news: www.kenkremer.com –www.spaceupclose.com – twitter @ken_kremer – email: ken at kenkremer.com
Dr. Kremer is a research scientist and journalist based in the KSC area, active in outreach and interviewed regularly on TV and radio about space topics.
………….
Ken's photos are for sale and he is available for lectures and outreach events
Please consider supporting Ken's work by purchasing his photos and/or donating at Patreon:
https://www.patreon.com/kenkremer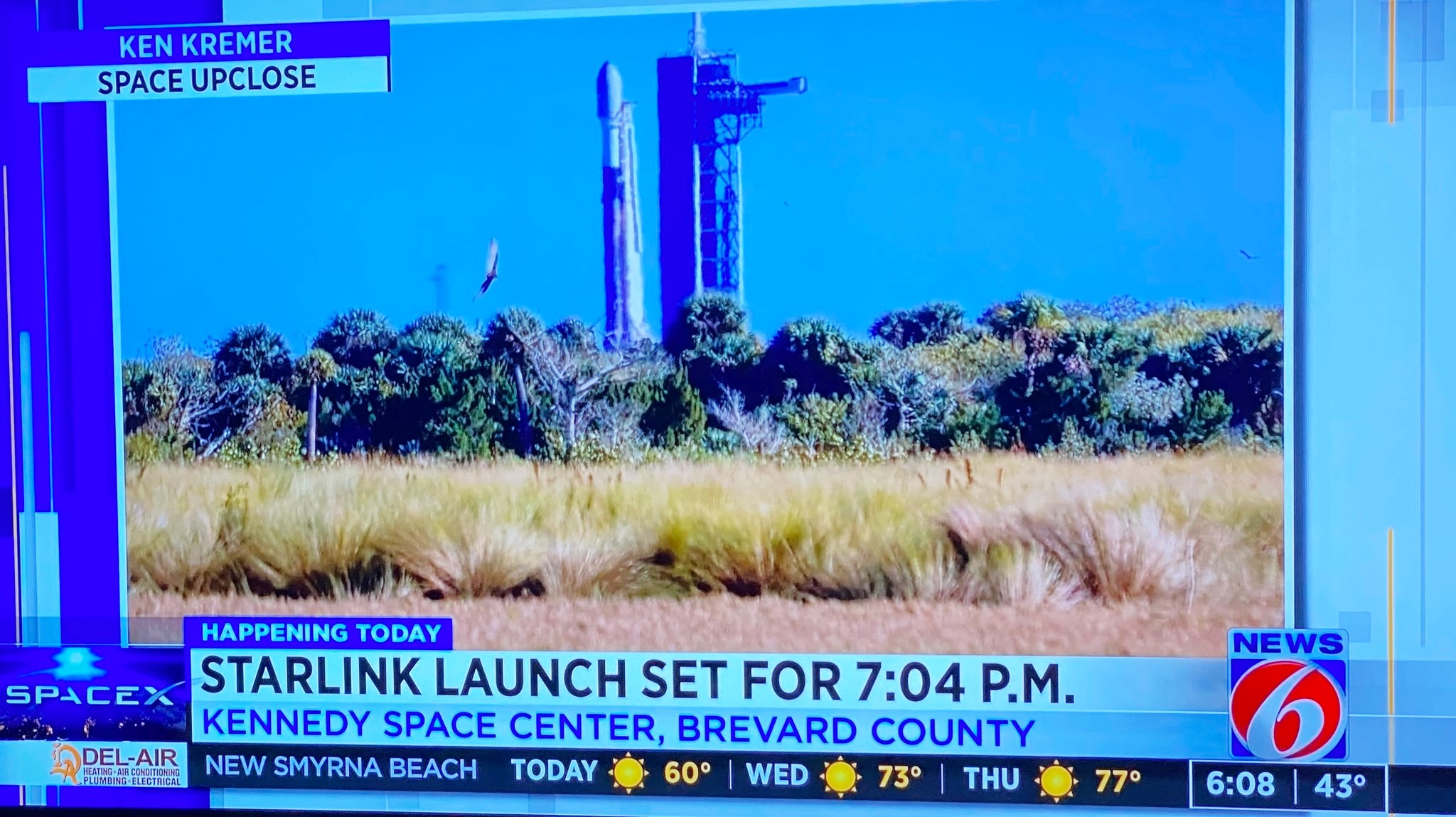 x