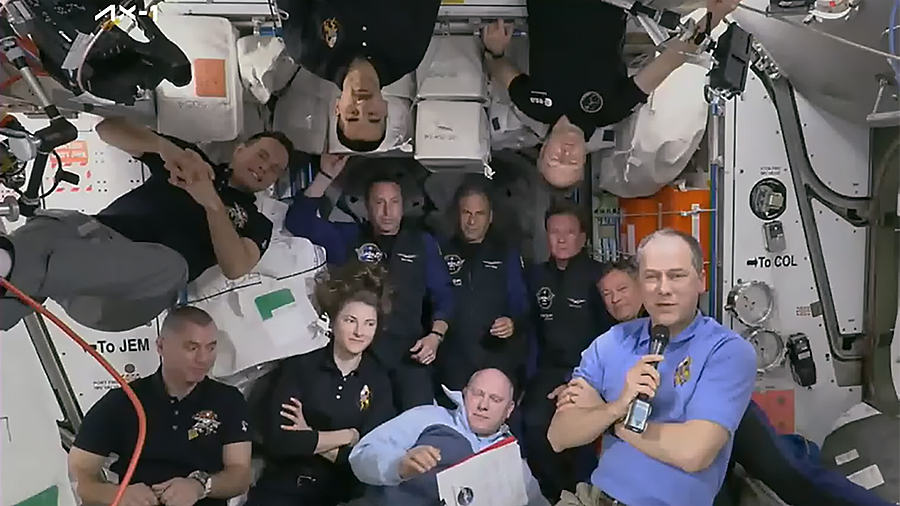 For SpaceUpClose.com & RocketSTEM
KENNEDY SPACE CENTE/CAPE CANAVERAL, FL – The first ever all private astronaut crew that launched to the International Space Station (ISS) Friday morning, April 8, on a SpaceX Crew Dragon spacecraft on the Axiom Mission 1 (AX-1) from NASA's Kennedy Space Center (KSC) on the Florida Space Coast successfully docked and boarded the orbiting outpost the next day Saturday morning, April 9 joining the 7 person multinational crew already living aboard.
The AX-1 mission comprises a four person multinational crew led by a retired NASA astronaut and now an Axiom VP and three paying passengers, ushering in a new commercial era in human spaceflight.
Ax-1 docked to the ISS at 8:29 a.m. ET, April 9, to the Harmony module's space-facing port while the spacecraft were flying 260 miles above the central Atlantic Ocean. It is the first mission with an entirely private crew to arrive at the orbiting laboratory.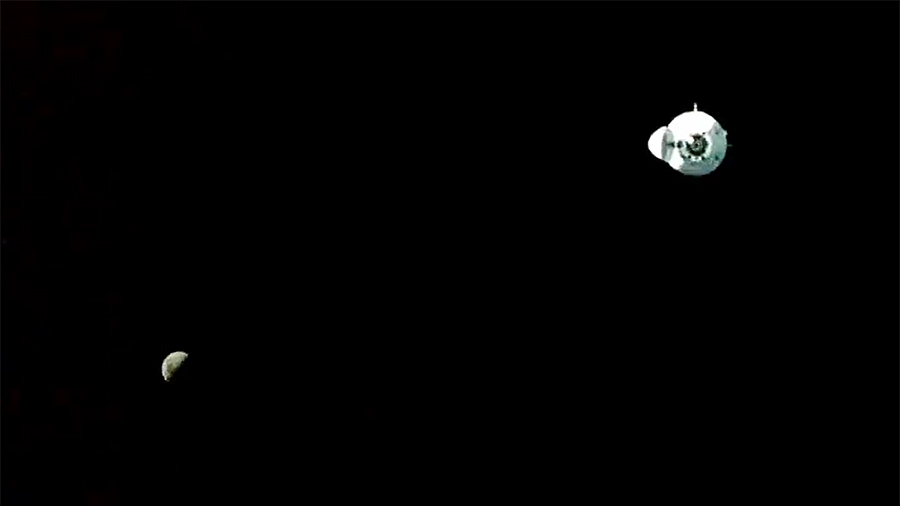 Overall the crew size aboard the station is increased from 7 to 11 for about 100 hours of science investigations over eight days of docked operations
Liftoff of the 215-foot-tall (65 m) SpaceX Falcon 9 on the Axiom-1 (AX-1) private mission took place right on time at 11:17 a.m. EDT (1517 GMT) Friday, April 8, from Launch Complex 39A at NASA's Kennedy Space Center in Florida.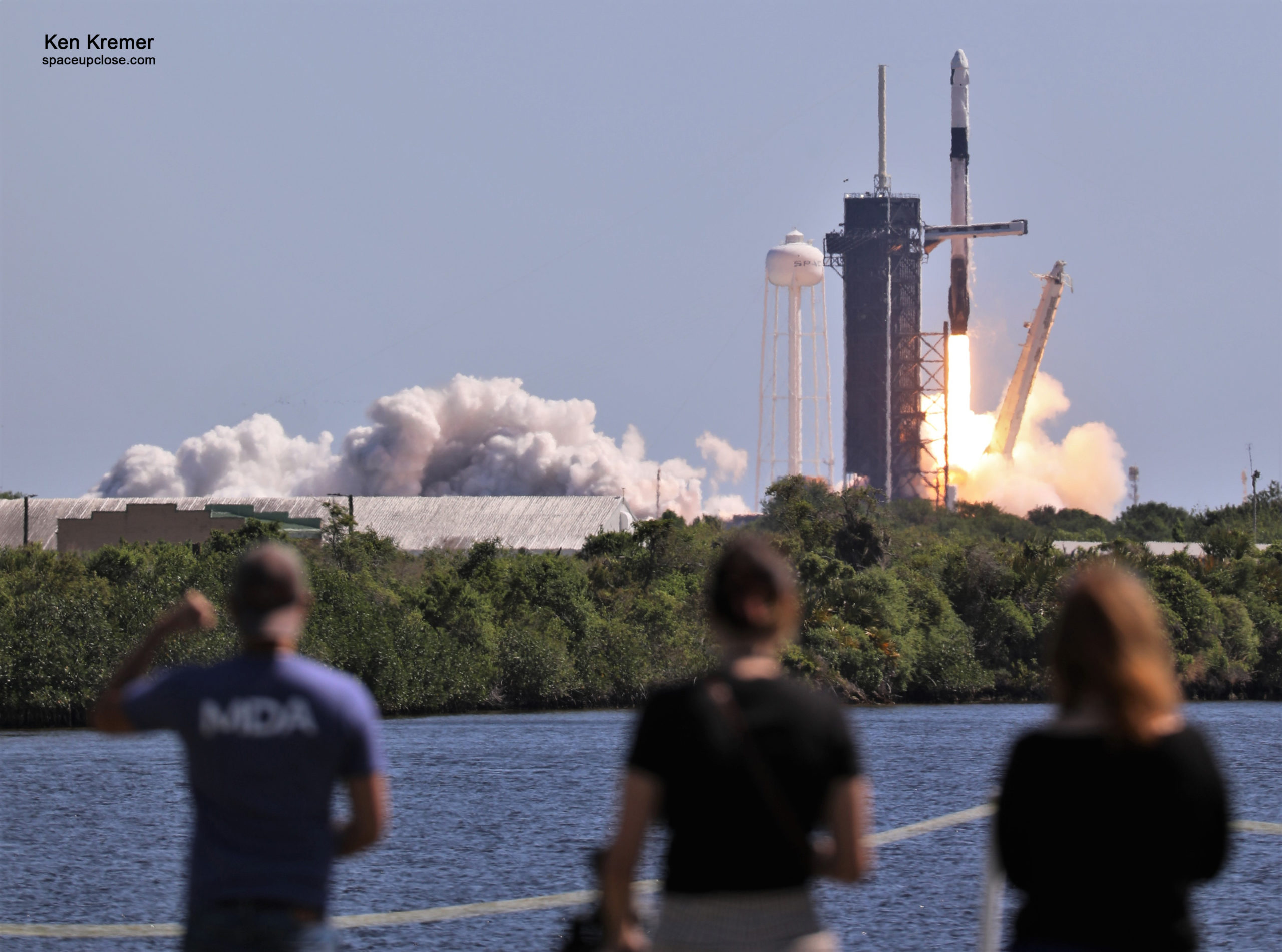 Ax-1 blasted off into clear blue skies on a recycled SpaceX Falcon 9 rocket and Crew Dragon capsule on a history making 10 day mission sponsored by Axiom Space from historic pad 39A
The four-person all-male multinational AX-1 crew is led by renowned retired NASA astronaut and four-time space flyer Commander Michael López-Alegría of the U.S. and Spain, who now is a VP at Texas-based Axiom Space and not paying for his seat – on what is now his 5th space mission.
The AX-1 crew of Lopez-Alegria, Connor, Stibbe, and Pathy arrived at the station after a journey of almost 21 hours aboard Crew Dragon Endeavour.
"Dragon Endeavour's docking was delayed approximately 45 minutes as the space station teams, including mission controllers at NASA and SpaceX, worked to troubleshoot an issue preventing the crew members on station from receiving views from Dragon's center line camera of the Harmony's modules docking port. Mission teams worked to route video using a SpaceX ground station to the crew," NASA explained.
López-Alegría previously flew to space on NASA's space shuttles and a Russian Soyuz for a long duration stay at the ISS. He also holds the US record for most EVA spacewalks and most EVA time.
The other three crew mates are all wealthy entrepreneurs and have all paid for their spaceflight:  Pilot Larry Connor of the U.S., Mission Specialist Eytan Stibbe of Israel, and Mission Specialist Mark Pathy of Canada.
Those three are reportedly paying some $55 million each for their seats.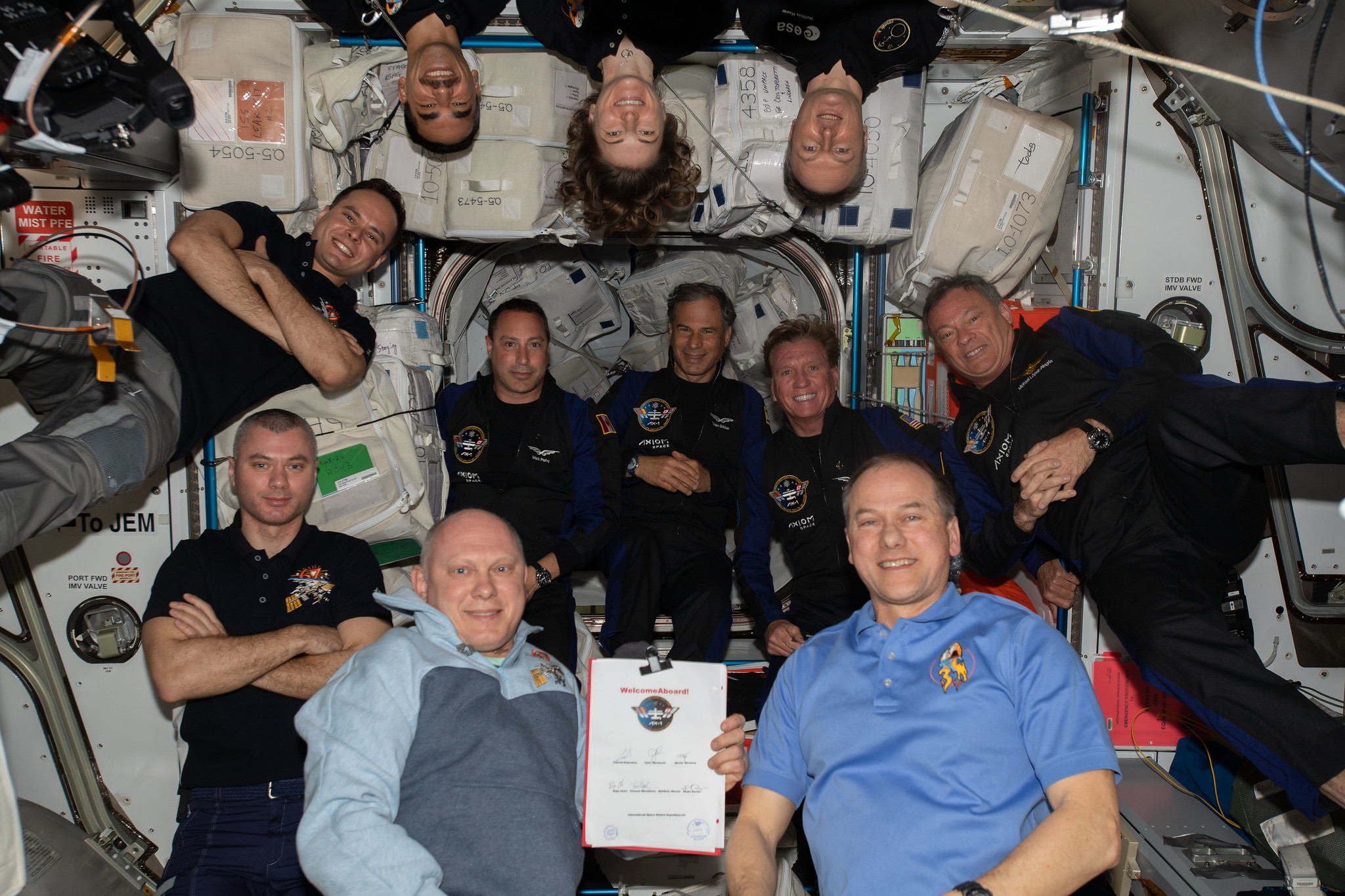 "It represents both a culmination of NASA's efforts to foster a commercial market in low-Earth orbit and a beginning of a new era of space exploration that enables more people to fly on more kinds of missions," says NASA.
The Ax-1 crew floated into the station following Crew Dragon's hatch opening at 10:13 a.m. EDT, Saturday, April 9, to join the international Expedition 67 crew of seven astronauts and cosmonauts already serving aboard from the US, Russia and Germany for long duration flights launched aboard SpaceX Crew Dragon and Russian Soyuz capsules.
The Axiom crew were welcomed by Expedition 67 crew members, including NASA astronauts Thomas Marshburn, Raja Chari, and Kayla Barron, ESA (European Space Agency) astronaut Matthias Maurer, and Roscosmos cosmonauts Oleg Artemyev, Sergey Korsokov, and Denis Matveev.
The Axiom Space astronauts are expected to spend about 10 days in orbit before a return to Earth and splashdown at one of seven landing sites off the coast of Florida.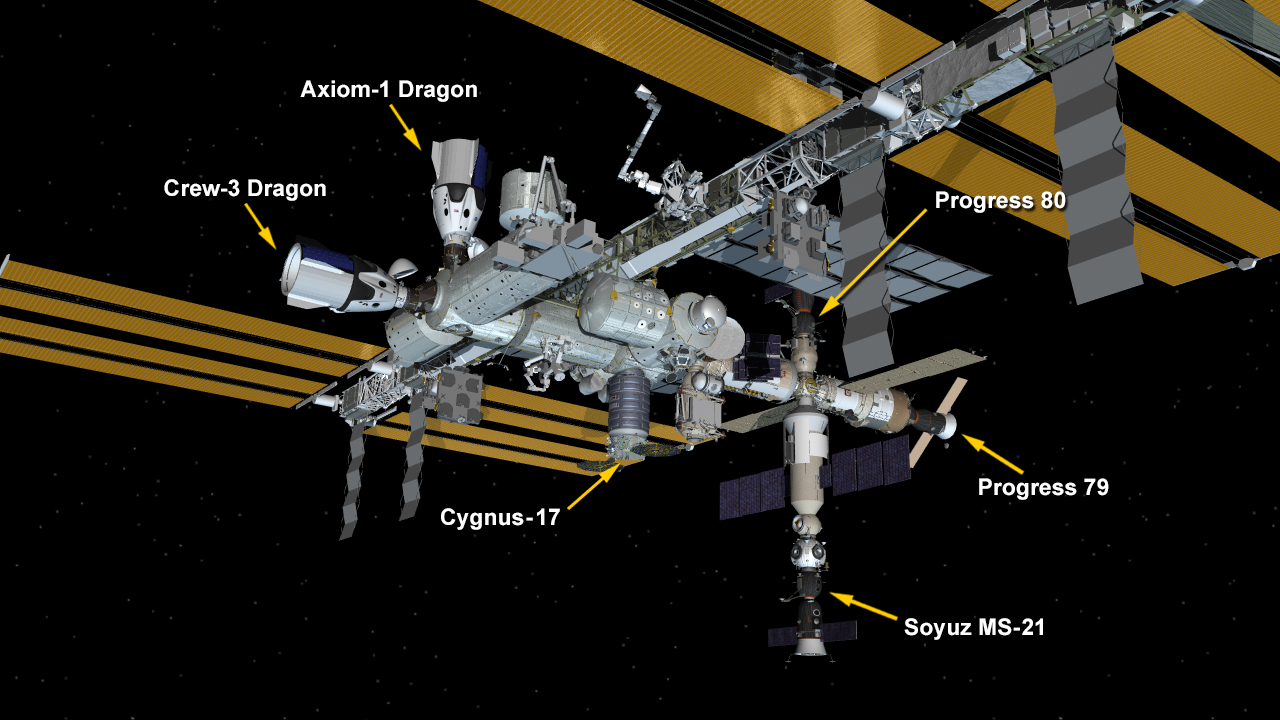 AX-1 marks the fifth flight for this Falcon 9 first stage booster B1062 which is now rather sooty and the 2nd crew flight mission after Inspiration 4.
It previously supported launch of GPS III Space Vehicle 04, GPS III Space Vehicle 05, Inspiration4, and one Starlink mission.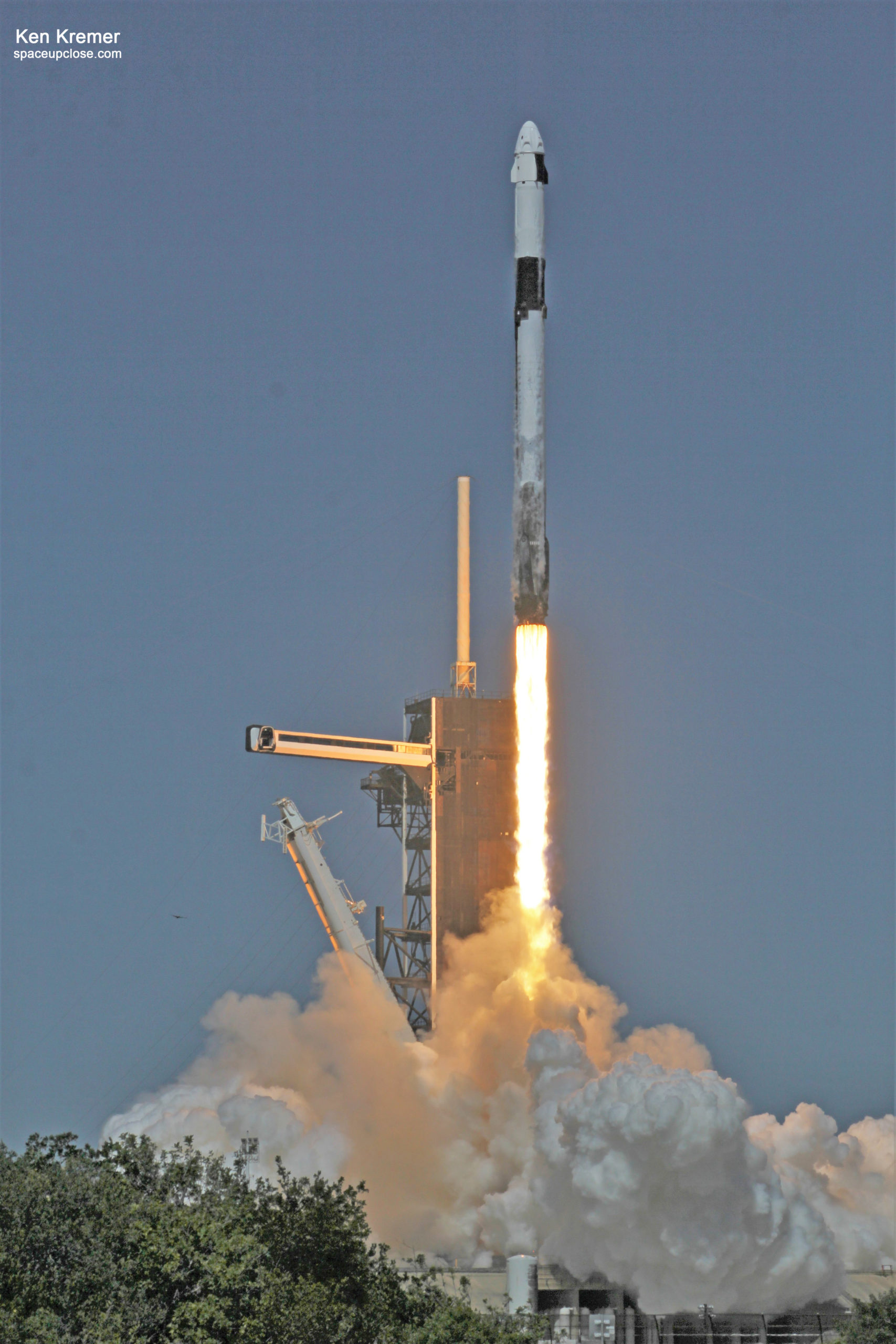 The quartet launched on a flight-proven SpaceX Falcon 9 1st stage booster B1062 rocket that has now flown to space and back successfully for the fifth time.
Falcon 9 B1062 rocket propelled the Dragon Endeavour spacecraft carrying the quartet of Ax-1 crew members Michael López-Alegría, Larry Connor, Mark Pathy, and Eytan Stibbe into orbit.
They were seated aboard SpaceX Crew Dragon Endeavour – now flying on its third crewed flight to the space station.
#Ax1 crew welcomed by the @space_station crews as they leave Dragon and enter into their home for the next 8 days pic.twitter.com/ewgYizC2Kv

— Axiom Space (@Axiom_Space) April 9, 2022
Endeavour previously flew the Demo-2 and Crew-2 missions for NASA to the ISS.
Axiom is under contract with SpaceX to pay the overall mission costs including López-Alegría -subdivided by the three other crew members paying for the seats.
The crew will spend more than a week conducting scientific research, outreach, and commercial activities on the space station.
Photos from the @space_station of Dragon and the Ax-1 astronauts approaching the orbiting laboratory before docking on Saturday, April 9 pic.twitter.com/4OG189TG9c

— SpaceX (@SpaceX) April 12, 2022
Enjoy our launch and prelaunch photos of the SpaceX Falcon 9 vertical at pad 39A taken by the Space UpClose team of Ken Kremer and Jean Wright.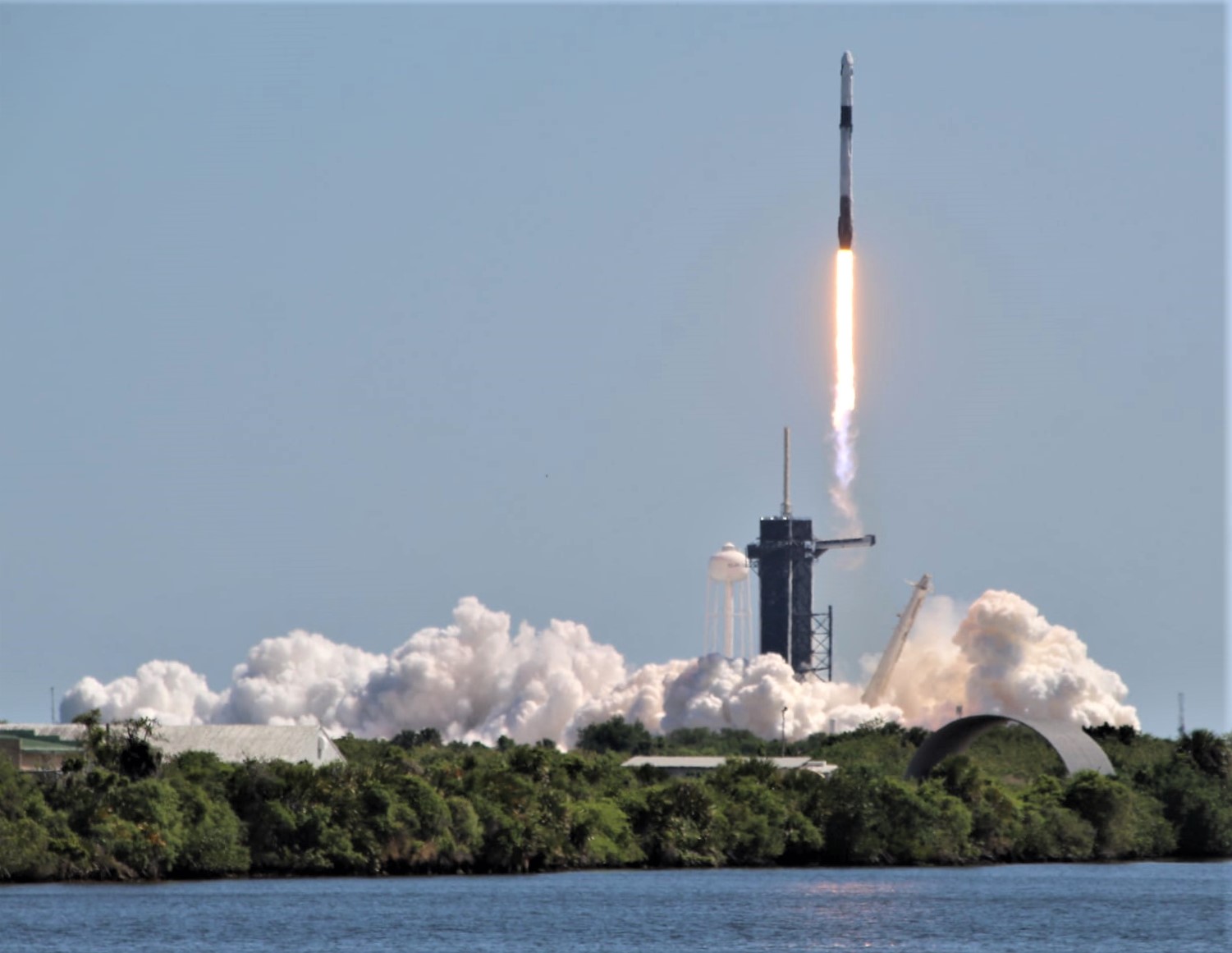 We also captured joint photos taken of the SpaceX Falcon 9 with the NASA SLS moon rocket simultaneously vertical at pads 39A and 39B taken at different locations at KSC and offsite on Canaveral National Seashore
"Veteran astronaut and Ax-1 Commander Michael Lopez-Alegria researched how space affects brain activity and increases the risk of cancer. Ax-1 Pilot Larry Connor also explored brain dynamics, then installed a miniature antenna demonstration, and held an educational event with students on Earth," NASA said in an update April 12.
"The two Ax-1 Mission Specialists also had a full schedule researching a variety of space phenomena throughout the orbiting lab on Tuesday. Israeli crew member Eytan Stibbe assisted Connor with the antenna work then focused on the space liquid behavior study that Barron had set up earlier. Mark Pathy from Canada photographed Earth landmarks from inside the cupola then explored holoportation while wearing an augmented reality headset."
"Ax-1 Commander Michael Lopez-Alegria is on his fifth space flight and his first as an Axiom Space astronaut. He partnered with Ax-1 Pilot Larry Connor today exploring how living in microgravity affects cellular aging and cardiac cells."
"The other two Ax-1 astronauts, Mark Pathy and Eytan Stibbe, explored DNA sequencing, brain dynamics, the cardiovascular system, and tested holoportation, or transmitting mixed-reality, 360-degree images of humans to space."
Watch Ken's commentary about NASA SLS WDR demo test, NASA Crew 4 and Space AX-1 mission
Apr 6: WFTV ABC 9 Orlando featured my comments about 1st fully private astronaut launch to ISS by SpaceX on AX-1 mission:
https://www.wftv.com/news/local/brevard-county/first-all-private-astronaut-mission-iss-set-liftoff-kennedy-space-center-this-week/FYE5QAT735BA7G42O6IVCJGB4Q/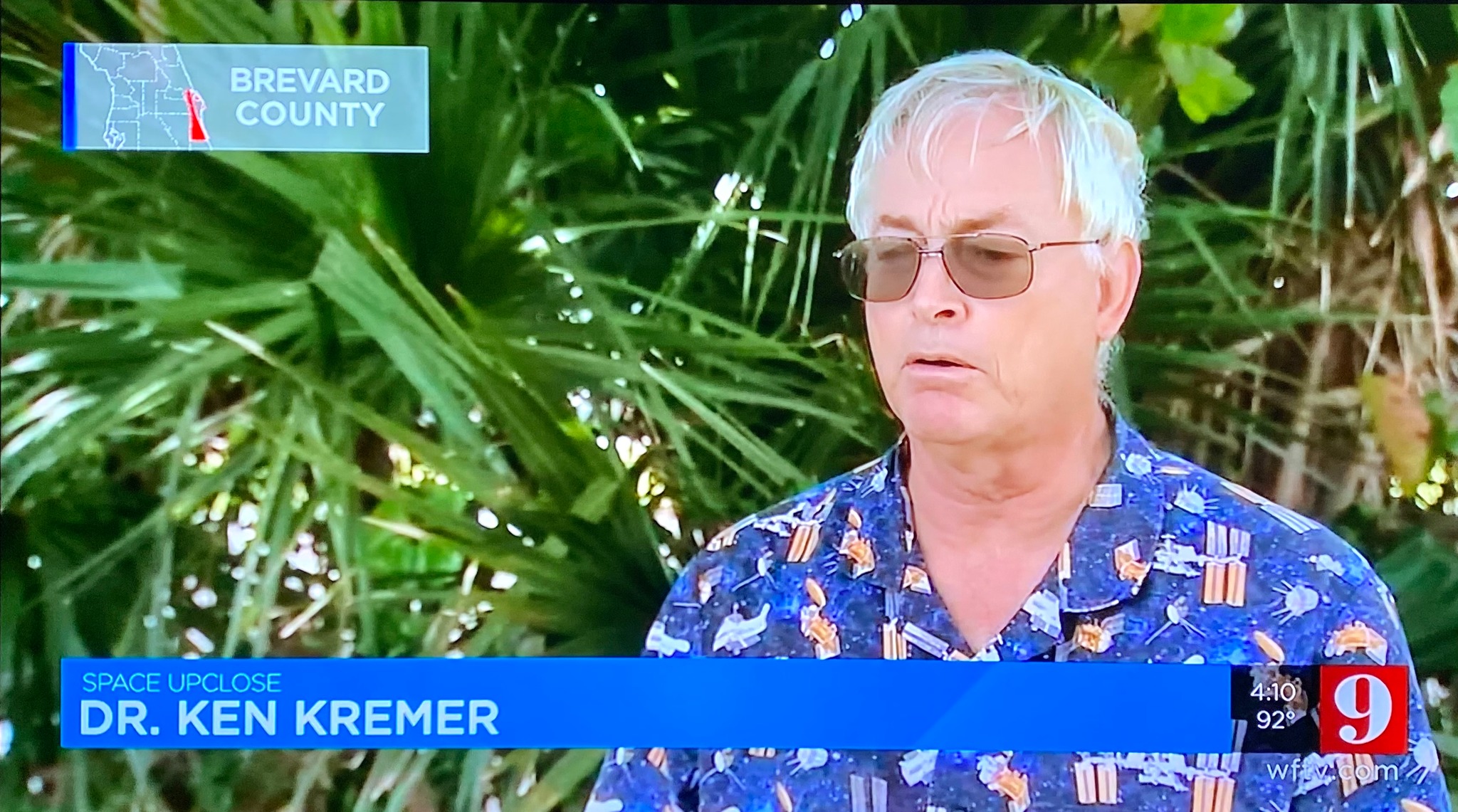 Apr 4 & 5: WFTV ABC News Orlando and Fox 35 Orlando featured my comments about NASA SLS WDR wet dress rehearsal countdown and fueling demo test and human launches to ISS
https://www.wftv.com/news/local/nasa-artemis-mission-hold-testing-delayed-second-time/L637Y3454VDJPBZRH4RZMM2XRQ/
https://www.fox35orlando.com/news/nasa-resumes-artemis-i-wet-dress-rehearsal-countdown
Watch Ken's continuing reports about SpaceX Axiom-1, Artemis, SLS, Orion and NASA missions, JWST, IXPE, DART, Lucy Asteroid mission, GOES, SpaceX Cargo and Crew Dragons, SpaceX Starlink, Commercial Crew and Starliner and Crew Dragon, Blue Origin and Space Tourism, and onsite for live reporting of upcoming and recent SpaceX and ULA launches including Crew 1 & 2 & 3, ISS, Solar Orbiter, Mars 2020 Perseverance and Curiosity rovers, NRO spysats and national security missions and more at the Kennedy Space Center and Cape Canaveral Space Force Station.
Stay tuned here for Ken's continuing Earth and Planetary science and human spaceflight news: www.kenkremer.com –www.spaceupclose.com – twitter @ken_kremer – email: ken at kenkremer.com
Dr. Kremer is a research scientist and journalist based in the KSC area, active in outreach and interviewed regularly on TV and radio about space topics.
………….
Ken's photos are for sale and he is available for lectures and outreach events
Please consider supporting Ken's work by purchasing his photos and/or donating at Patreon:
https://www.patreon.com/kenkremer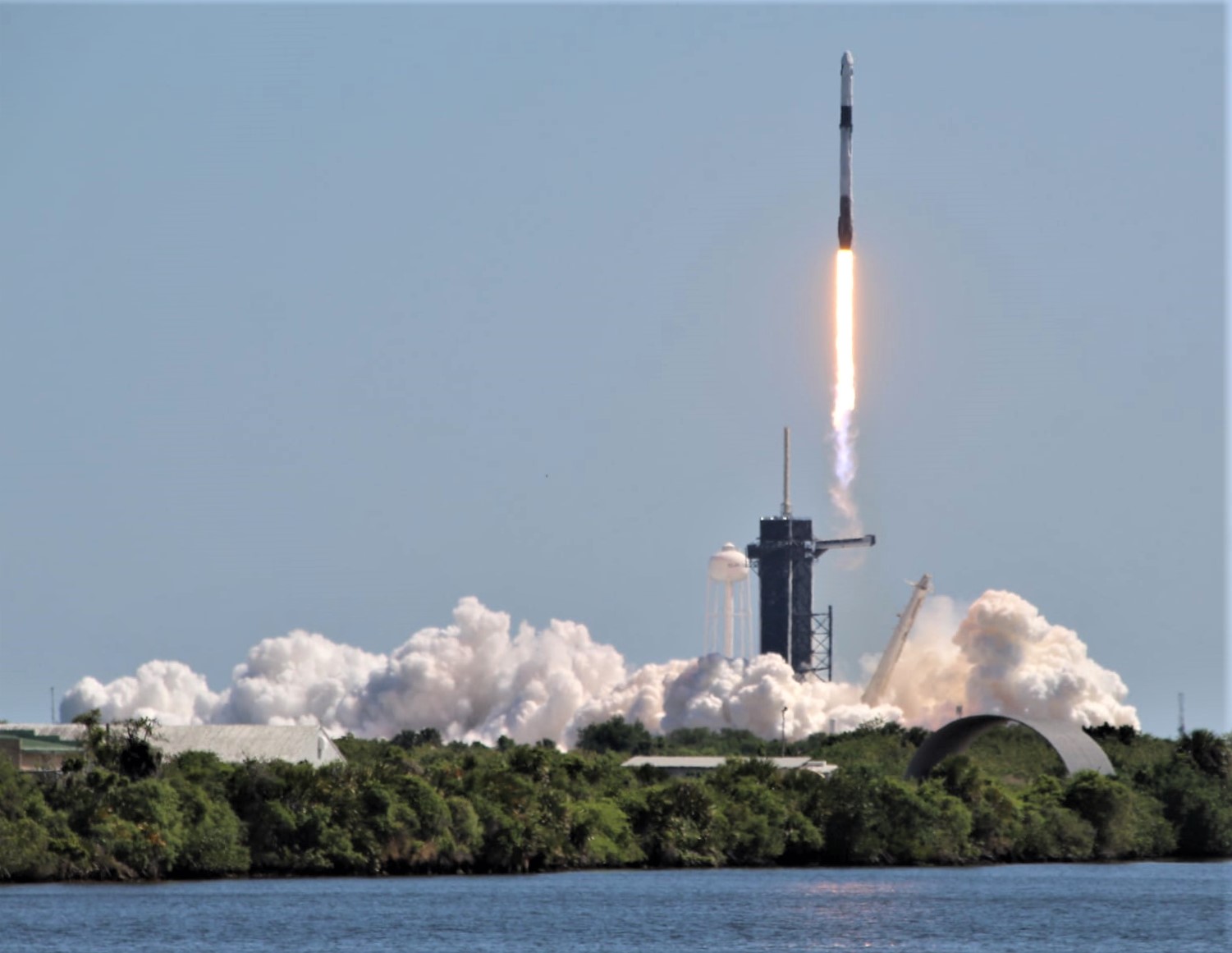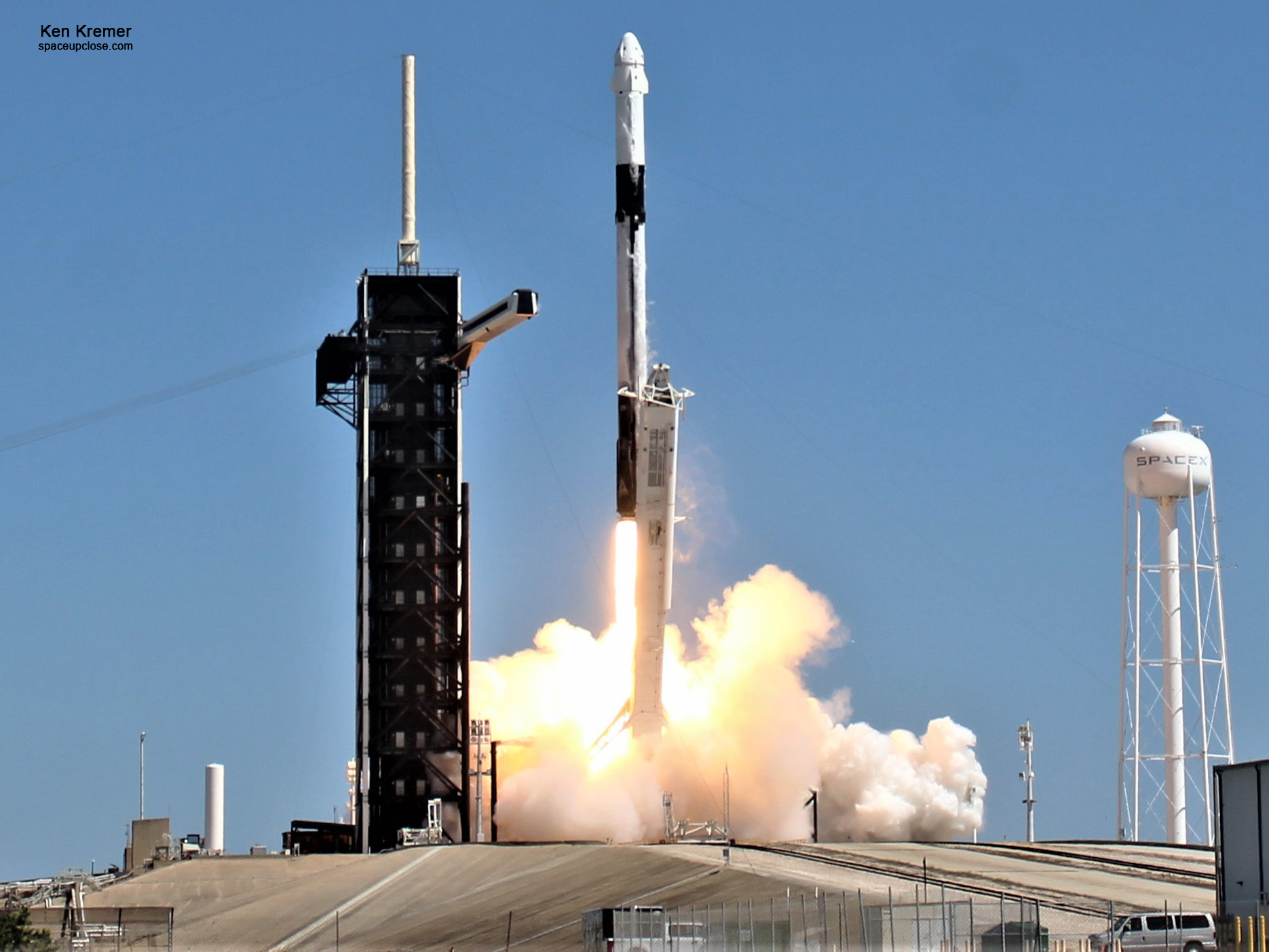 x