For SpaceUpClose.com & RocketSTEM
KENNEDY SPACE CENTER, FL – Barely 16 hours after a spectacular overnight liftoff from the Kennedy Space Center in Florida aboard the brand new SpaceX Crew Dragon Freedom spacecraft, the Crew-4 multinational team of astronauts from the US and Italy successfully arrived and docked at the International Space Station (ISS) to start a half year science expedition Wednesday evening, April 27.
Crew-4 SpaceX Dragon Freedom rendezvoused and docked at the orbiting research laboratory at the space facing or zenith port on the Harmony module about half an hour earlier than scheduled at 7:37 p.m. ET (2337 GMT) – at the same port just vacated and made available after the departure of the AX-1 crew inside another SpaceX Crew Dragon just days ago on Sunday, April 24.
That 16 hour time span counts as the record fast shortest time for a Dragon launch to ISS docking  – and is simply due to orbital mechanics, not any special phasing or maneuvering mission managers said at the post launch media briefing at KSC. The transit times changes on a day-by-day basis by 10 to 20 hours.
"It's just the orbital mechanics of where the ISS is and where it's coming over Florida" for the launch, said Jessica Jensen, vice president of customer operations and integration at SpaceX, at the postlaunch briefing. "We're not changing anything in the way we do our operations with NASA."
The ISS was orbiting 261 statute miles above the Pacific Ocean at the time of Crew-4 Dragon docking.
After completing leak checks, hatches between the Dragon and the station were opened about an hour and a half later at 9:15 p.m. ET and the Crew-4 quartet floated through to enter for a welcoming ceremony with exuberant bear hugs and broad smiles by the Crew-3 quartet from the US and Germany whom they are replacing and completing their own six month science expedition.
#Crew4 has arrived!

At 9:15pm ET, @Astro_Kjell, @Astro_FarmerBob, @Astro_Watkins, and @AstroSamantha opened the hatch of their Crew Dragon Freedom spacecraft and entered the @Space_Station. Tune in on Thursday, April 28 at 2:40am ET for welcoming remarks: https://t.co/A9sbAYbCl3 https://t.co/bmpREMbDUx

— NASA's Kennedy Space Center (@NASAKennedy) April 28, 2022
The Crew-4 astronaut quartet comprises Mission Commander Kjell Lindgren, Pilot Bob Hines, and Mission Specialist Jessica Watkins, all NASA astronauts, and Italian Mission Specialist Samantha Cristoforetti of ESA (European Space Agency).
They are a mixture of 2 veteran (Lindgren & Cristoforetti who previously visited ISS for long term stays) and 2 rookie (Hines & Watkins) space flyers.
Jessica Watkins, a geologist by training,  is the first black woman to be assigned to a long term mission aboard the ISS.
She was selected as a NASA astronaut in 2017 together with her crewmate Bob Hines
Here are the welcoming remarks:
Wilkommen, bienvenue, welcome… The population on the International @Space_Station just grew by four! Watch live as the team on orbit welcomes the newly arrived @SpaceX #Crew4 astronauts, bringing the number of humans now orbiting Earth to 11. https://t.co/V9tEkwjiWw

— NASA (@NASA) April 28, 2022
"We had an absolutely magnificent ride into low Earth orbit on an F9 booster and the Freedom capsule," Lindgren said. "It was a really smooth ride. And the Gs were pretty amazing."
"It was just incredible," Hines said. "That ride, especially on the second stage, it was just really eye-watering, it was awesome."
"I think, for me, the part that was the most awesome of the whole ride was definitely the view," Watkins said. "Right as we were coming in for docking, we were starting to get suits on and starting to prepare and just had time to take a last-minute look out the window, and we could see the space station kind of off in the distance."
Crew-4 was welcomed aboard by Crew-3 comprising Exp0edition 67 Station Commander Tom Marshburn along with Flight Engineers Raja Chari, and Kayla Barron, all NASA astronauts, and ESA astronaut Matthias Maurer.
They are finalizing work and packing up to end their 6 month extended stay on the orbiting space lab.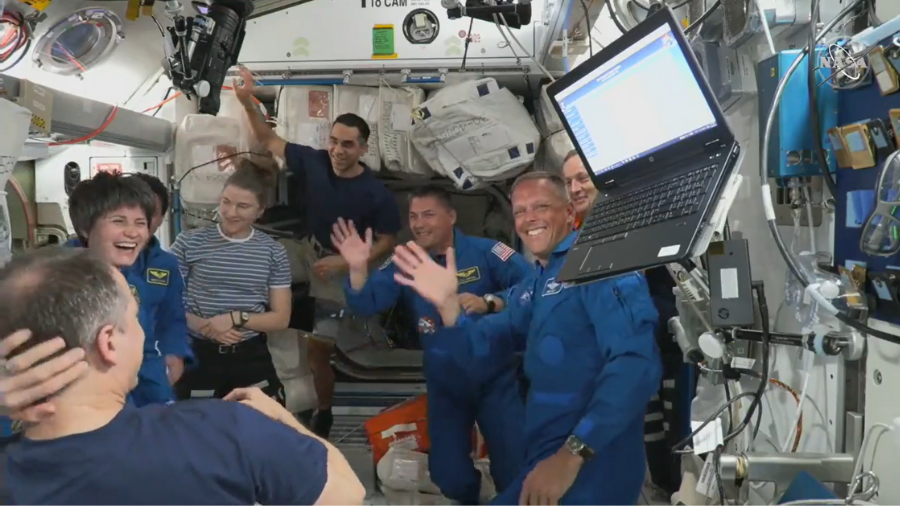 The timing of the Crew-4 arrival on April 27 was also fortunate so that it did not interfere with a planned spacewalk by two Russian cosmonauts tasked to complete the outfitting and configuration of the European Robotic Arm (ERA) at the Nauka science module and free it up to move and function at last on the Russian side of the station.
The two spacewalkers assisted from inside the station's Russian segment by the third Russian cosmonaut "released the ERA from its launch restraints on the Nauka multipurpose laboratory module and monitored the new robotic arm's first motion."
NASA and SpaceX mission managers are planning for the Crew-3 quartet to enter the Dragon Endurance crew ship and undock from Harmony's forward port for a splashdown off the coast of Florida next week in early May after about a five day handover from Crew-3 to Crew-4.
Russian Cosmonauts Oleg Artemyev, Sergey Korsakov, and Denis Matveev of Roscosmos are also onboard for a long term stay.
Thus for a brief period there are 11 crew members living aboard until Crew-3 departs in early May.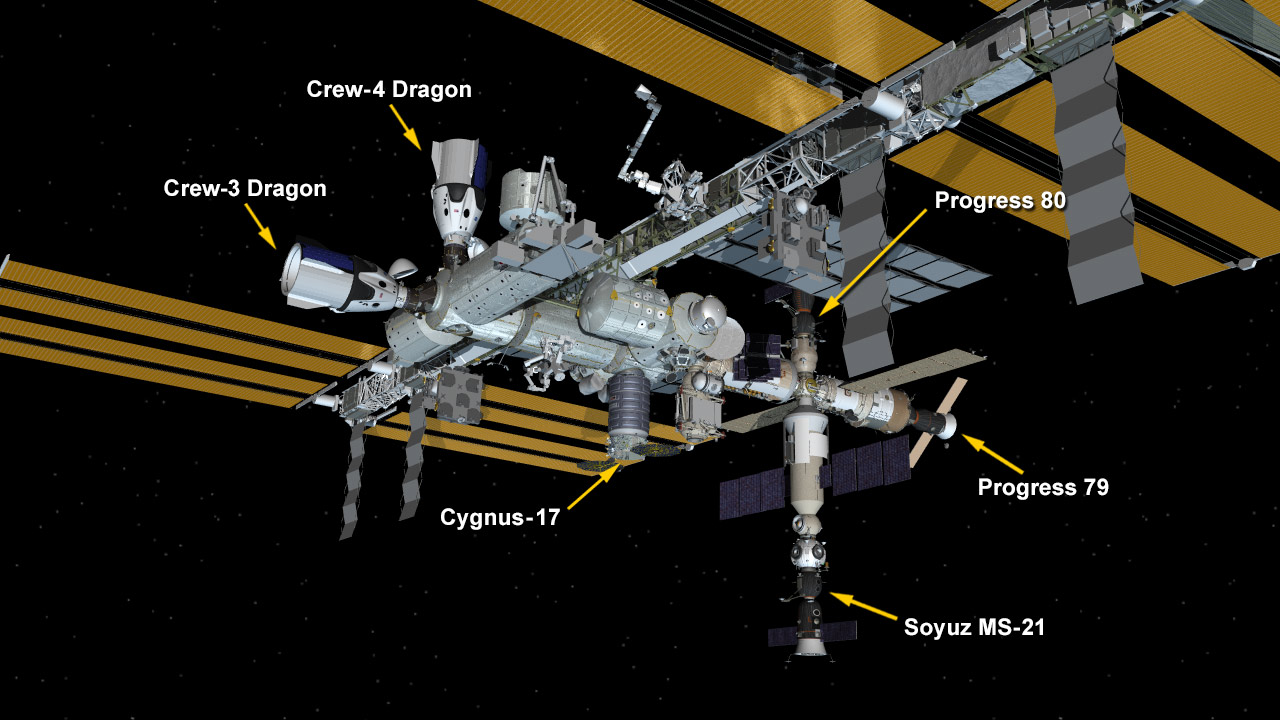 Russian Cosmonauts Oleg Artemyev, Sergey Korsakov, and Denis Matveev of Roscosmos are also onboard for a long term stay.
NASA's SpaceX Crew-4 mission counts as the fourth crew rotation mission of the SpaceX Crew Dragon spacecraft and Falcon 9 rocket to the ISS as part of the agency's Commercial Crew Program.
Crew 4 also marks the 7th human spaceflight mission for the SpaceX Crew Dragon fleet counting 5 missions to the ISS for NASA (DM-2, Crew-1, Crew-2, Crew-3 and Crew-4) and 2 private missions (I4 & AX-1).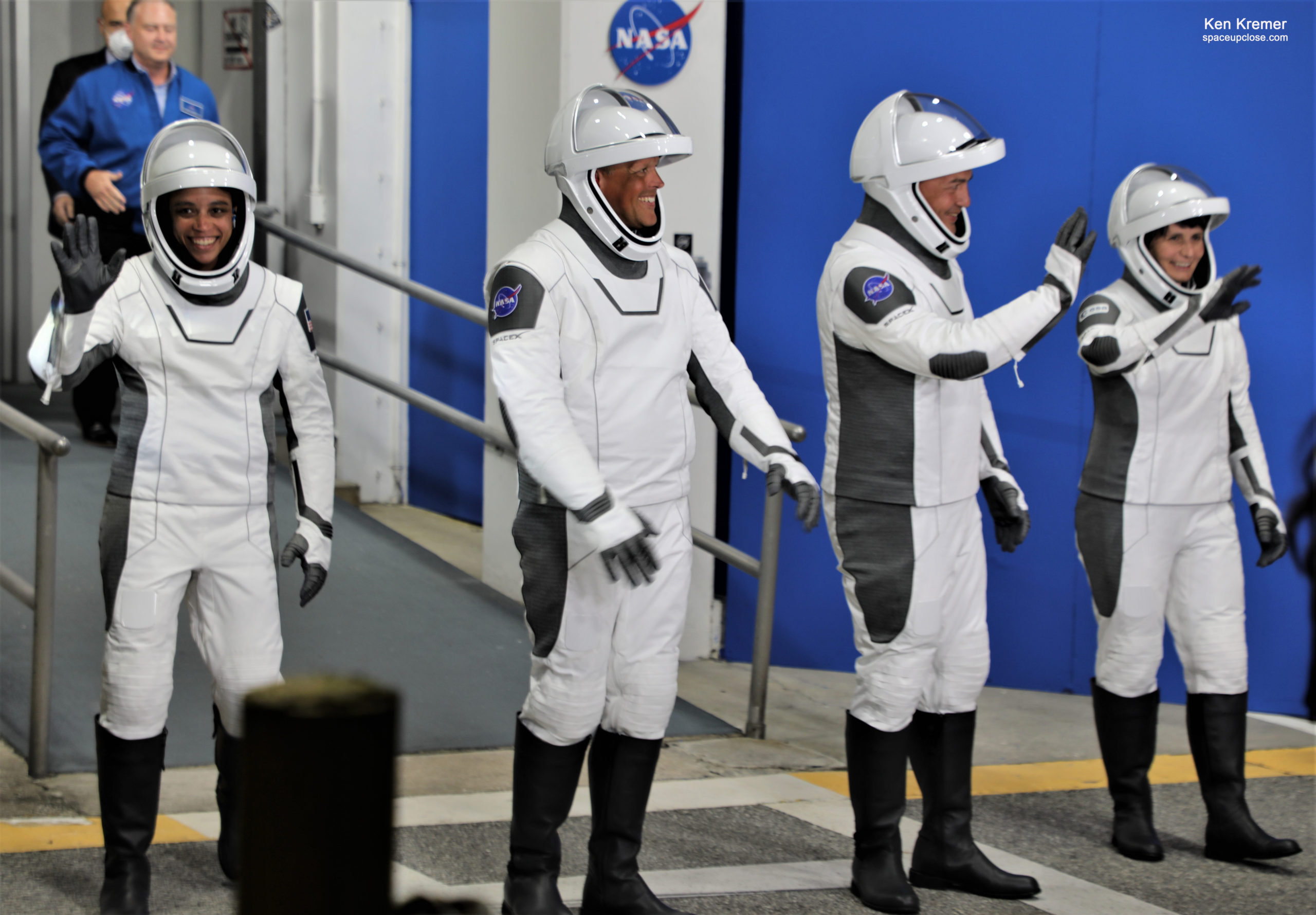 The Crew-4 quartet will remain on board until about mid-September when the next crew rotation mission of four new astronauts arrives on the Crew-5 flight.
The stunning SpaceX liftoff took place just 39 hours after the poor weather delayed splashdown homecoming return for the private Axiom Mission-1 crew on Monday, April 25. that cascaded into nearly day for day delays for the Crew-4 astronauts launch until the Axiom astronauts departed Sunday, April 24 from the space station and freed up a required docking port for the new crew.
Lift off of the 215-foot-tall (65 m) SpaceX Falcon 9 occurred as scheduled at 3:52 a.m. EDT (0712 GMT) on Wednesday, April 27 from Launch Complex 39A at NASA's Kennedy Space Center during an instantaneous launch window.
Here's NASA's description of science experiments on board for Crew-4
The Crew-4 astronauts will conduct new and exciting scientific research in areas such as materials science, health technologies, and plant science to prepare for human exploration beyond low-Earth orbit and benefit life on Earth. Experiments will include studies on the aging of immune systems, organic material concrete alternatives, and cardiorespiratory effects during and after long-duration exposure to microgravity. These are just some of the more than 200 science experiments and technology demonstrations that will take place during their mission.
Launching alongside the crew in the Dragon capsule is an investigation that seeks to restore meaningful vision to people suffering from retinal degenerative diseases like retinitis pigmentosa and macular degeneration. The Protein-Based Artificial Retina Manufacturing experiment tests the manufacturing of artificial retinas or retinal implants in microgravity, where it is expected their production could be optimized.
Also traveling to space aboard the Crew Dragon are Smart-Tex shirts as part of the German Space Agency (DLR) investigation called Wireless Compose-2. The shirts are fitted with sensors, wiring, and a communications module to wirelessly transmit data to a base station. The shirt is designed to monitor cardiovascular activity like relative blood pressure and can provide details about heart contraction rate and valve opening and closing times – something normally accessible only through sonography or CT scans. These kinds of wearable technologies could be used to monitor health throughout a long-duration space exploration mission and could lead to a more flexible implementation of this technology in health monitoring equipment on Earth.
…..
This counts as the first time NASA fly's astronauts on a Falcon 9 first stage booster recycled for the fourth time.
The booster is designated tail number B1067 and previously flew a Dragon cargo mission CRS-22 last June, the NASA ESA Crew-3 astronaut flight last November and the Turksat 5B communications satellite also in December last year.
Watch Ken's commentary about NASA SLS WDR demo test, NASA Crew 4 and SpaceX AX-1 mission
Apr 22: Fox 35 Orlando features my analysis of the busy week ahead in space with weather delayed Earth return of #AX1 crew this weekend, launch of 4 NASA/ESA #Crew4 astronauts on #SpaceX #CrewDragon NET Apr 26 & rollback of NASA SLS to VAB for repairs
https://www.fox35orlando.com/video/1060937
Apr 20:  WFTV ABC News Orlando features my commentary about the SpaceX static fire and impact of weather induced delays to departure of Ax-1 and launch of Crew-4.
https://www.wftv.com/news/local/unfavorable-weather-delays-axiom-1-splashdown/JT7VT5AMLZHU7NHAHTAR2265PA/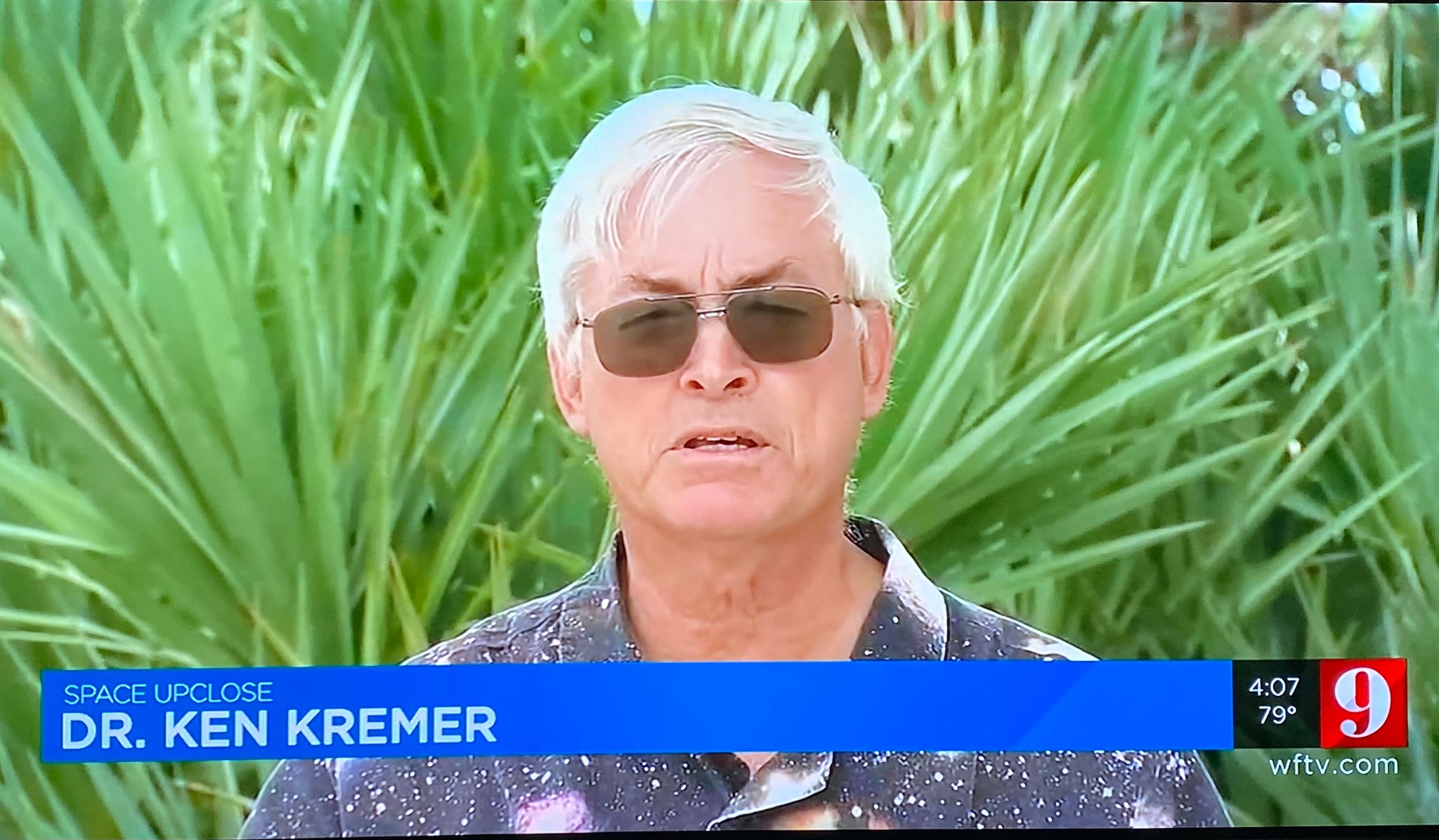 Apr 15/16 & Apr 12/13:  WFTV ABC News Orlando and WKMG CBS 6 Orlando featured my comments about NASA SLS WDR wet dress rehearsal countdown and fueling demo test and human launches to ISS:
https://www.wftv.com/news/video-small-valve-forcing-nasa-modify-critical-test-artemis-i/83355ff1-ce09-4b83-bbf0-23446b95abf7/
https://www.clickorlando.com/news/local/2022/04/12/nasa-resumes-final-test-before-launch-of-sls-moon-rocket/
Apr 6: WFTV ABC 9 Orlando featured my comments about 1st fully private astronaut launch to ISS by SpaceX on AX-1 mission:https://www.wftv.com/news/local/brevard-county/first-all-private-astronaut-mission-iss-set-liftoff-kennedy-space-center-this-week/FYE5QAT735BA7G42O6IVCJGB4Q/
Apr 4 & 5: WFTV ABC News Orlando and Fox 35 Orlando featured my comments about NASA SLS WDR wet dress rehearsal countdown and fueling demo test and human launches to ISS
https://www.wftv.com/news/local/nasa-artemis-mission-hold-testing-delayed-second-time/L637Y3454VDJPBZRH4RZMM2XRQ/
https://www.fox35orlando.com/news/nasa-resumes-artemis-i-wet-dress-rehearsal-countdown
Watch Ken's continuing reports about , SpaceX Crew and Cargo Dragons, SpaceX Axiom-1, Artemis, SLS, Orion and NASA missions, JWST, IXPE, DART, Lucy Asteroid mission, GOES, SpaceX Starlink, Commercial Crew and Starliner and Crew Dragon, Blue Origin and Space Tourism, and onsite for live reporting of upcoming and recent SpaceX and ULA launches including Crew 1 & 2 & 3 & 4, ISS, Solar Orbiter, Mars 2020 Perseverance and Curiosity rovers, NRO spysats and national security missions and more at the Kennedy Space Center and Cape Canaveral Space Force Station.
Stay tuned here for Ken's continuing Earth and Planetary science and human spaceflight news: www.kenkremer.com –www.spaceupclose.com – twitter @ken_kremer – email: ken at kenkremer.com
Dr. Kremer is a research scientist and journalist based in the KSC area, active in outreach and interviewed regularly on TV and radio about space topics.
………….
Ken's photos are for sale and he is available for lectures and outreach events
Please consider supporting Ken's work by purchasing his photos and/or donating at Patreon:
https://www.patreon.com/kenkremer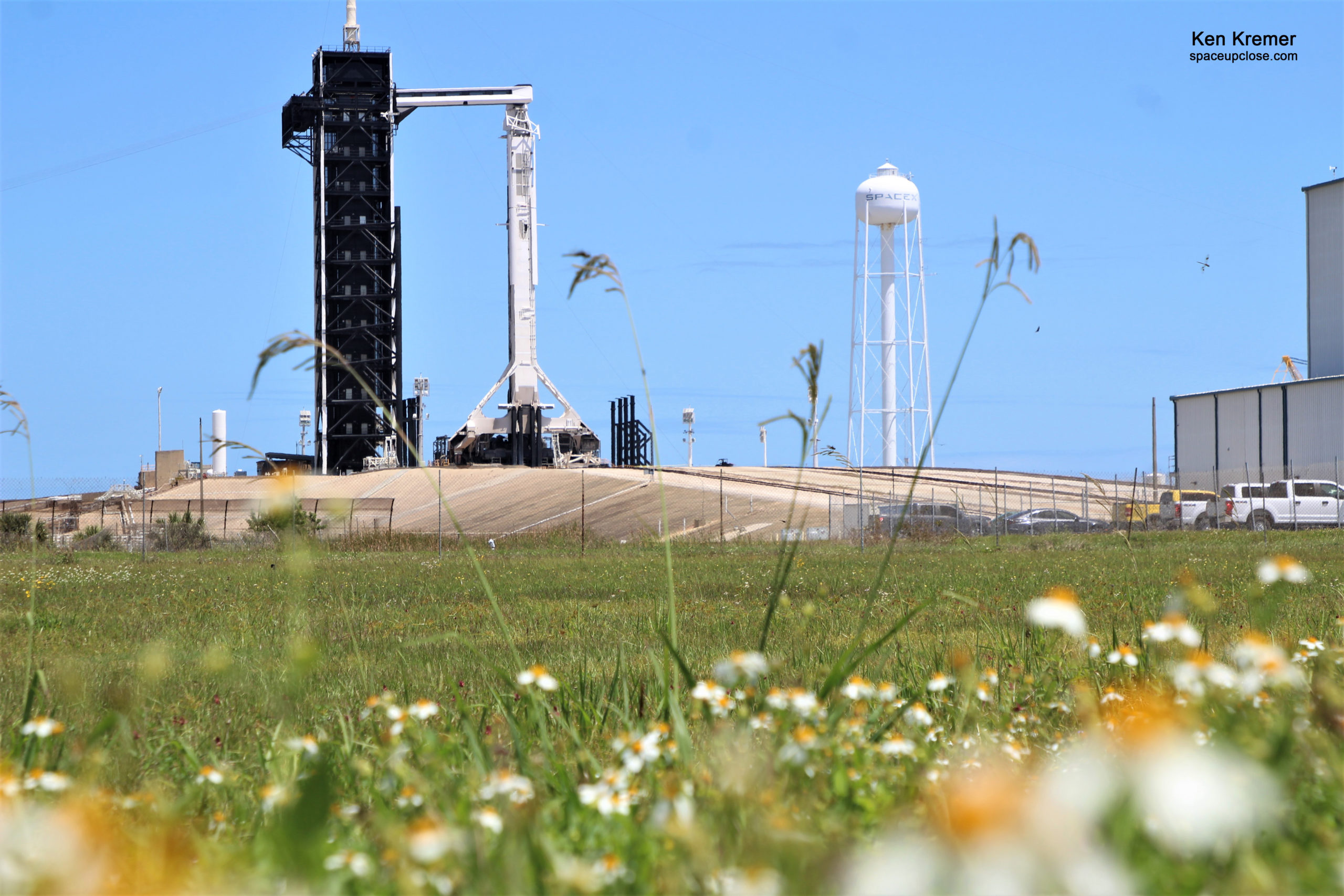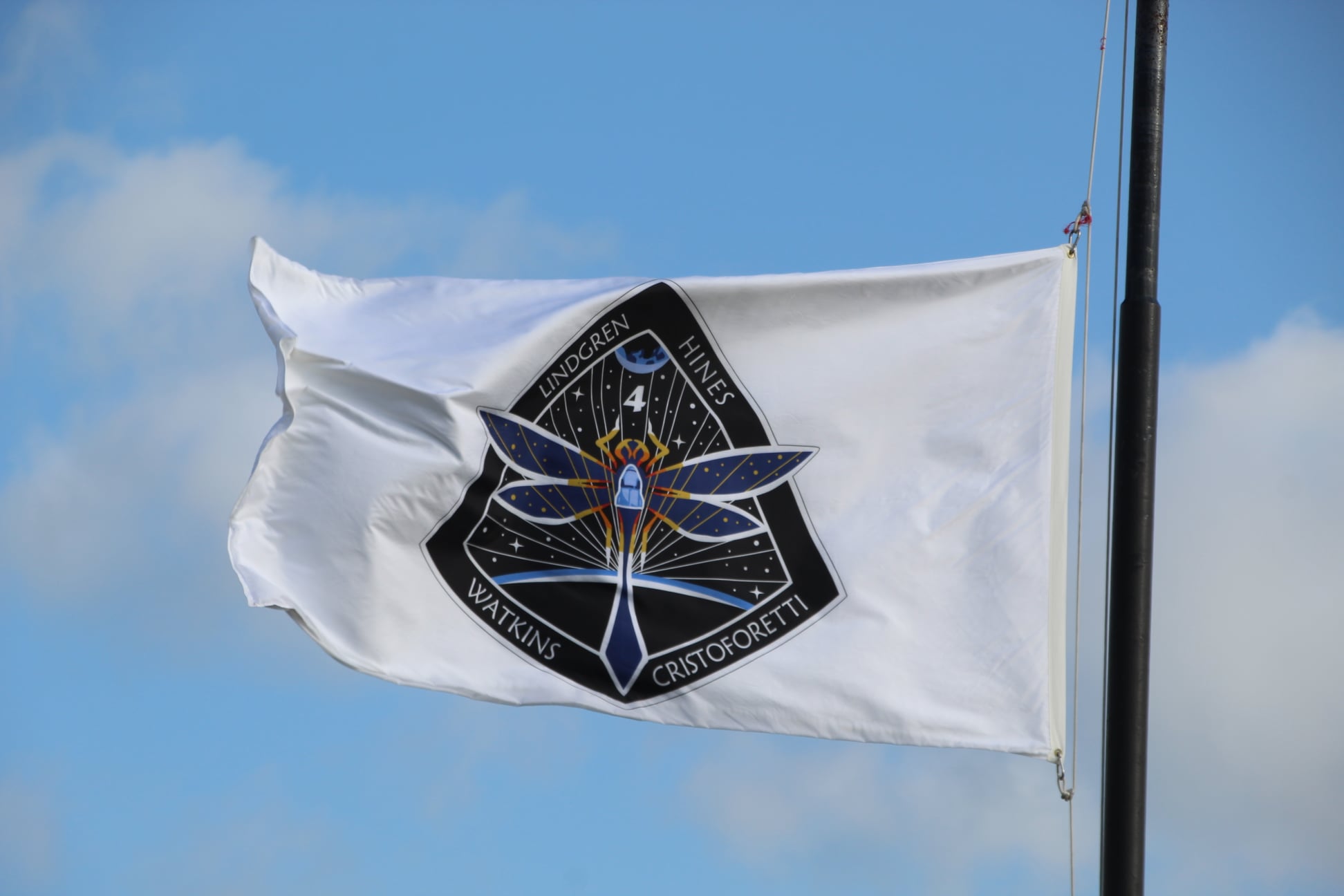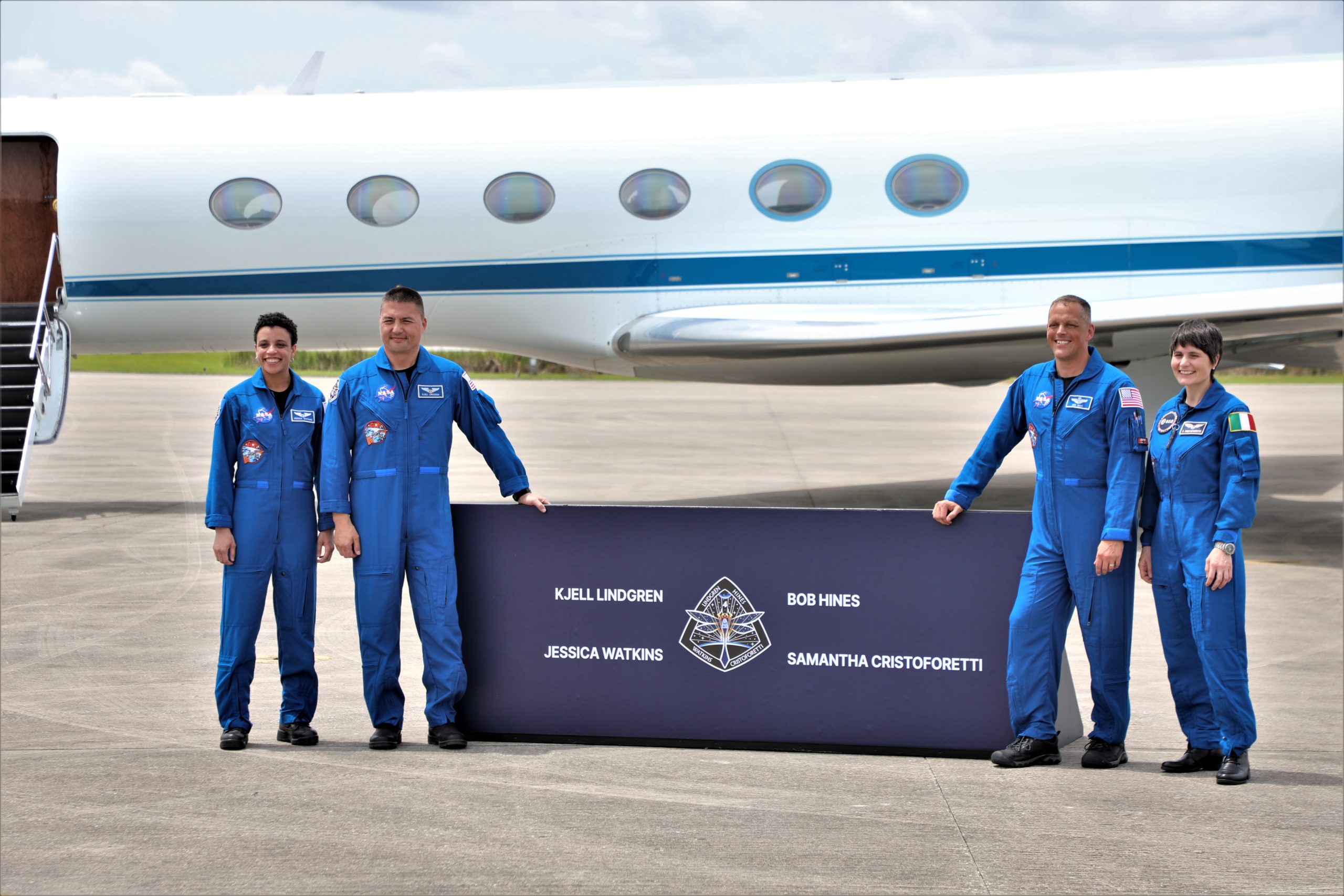 x