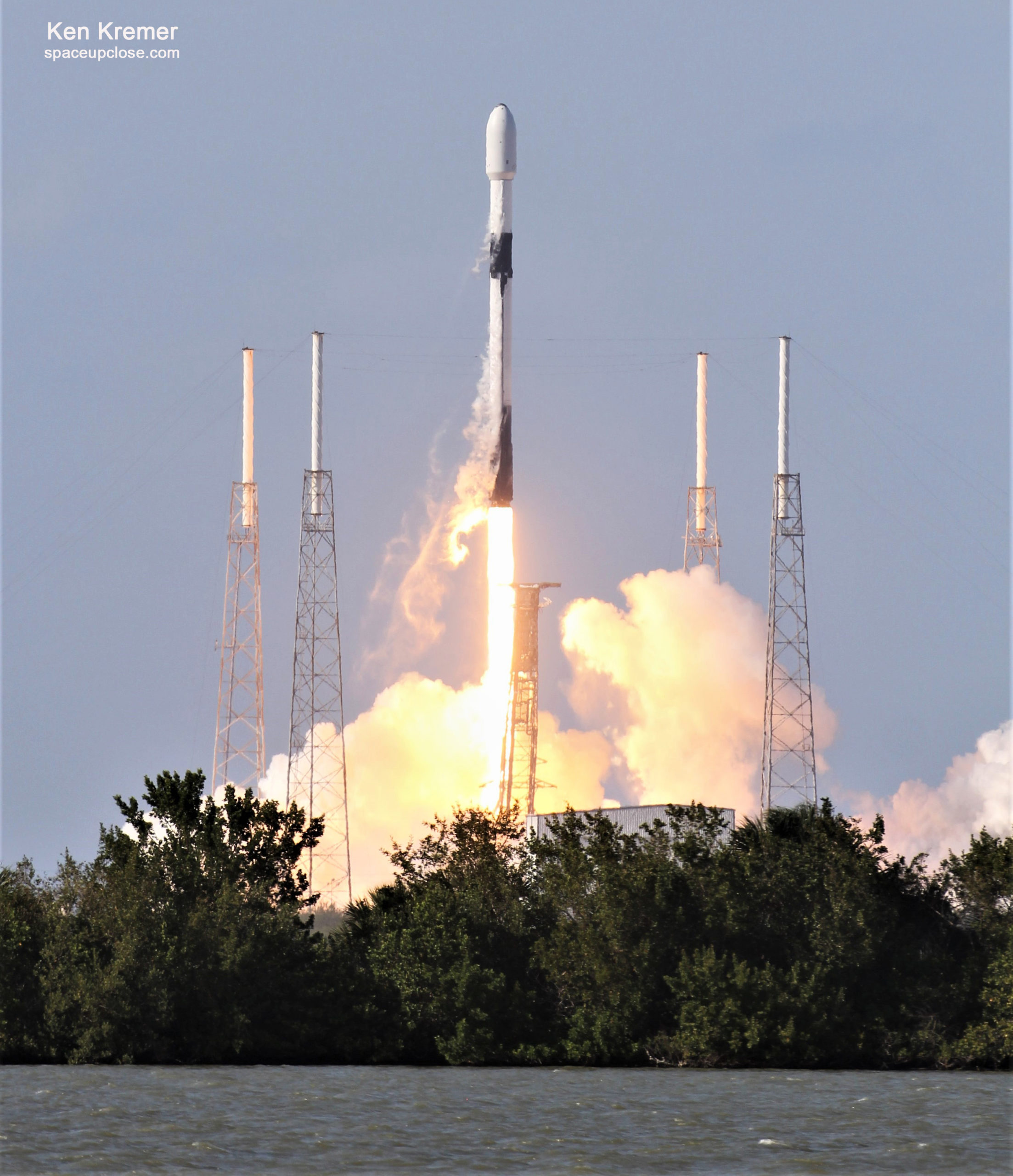 For SpaceUpClose.com & RocketSTEM
CAPE CANAVERAL SPACE FORCE STATION, FL – SpaceX successfully re-launched a recycled Falcon 9 first stage booster in a record setting turnaround time of just 21 days at dinnertime Friday evening, April 29 carrying the next batch of Starlink internet satellites to LEO from Florida's Space Coast into virtually clear blue skies but with hefty ground winds.
The amazingly fast whirlwind turnaround rocket feat on Friday, April 29 follows its prior launch on Friday, April 8 by exactly three weeks – hurling the Axiom-1 (AX-1) human crew on the 1st all private astronaut spaceflight to the International Space Station (ISS)  using the first stage booster tail number B1062 from pad 39A on NASA's Kennedy Space Center in Florida
The previous Falcon 9 turnaround record of 27 days was shaved shorter by 6 days – or nearly 1 week.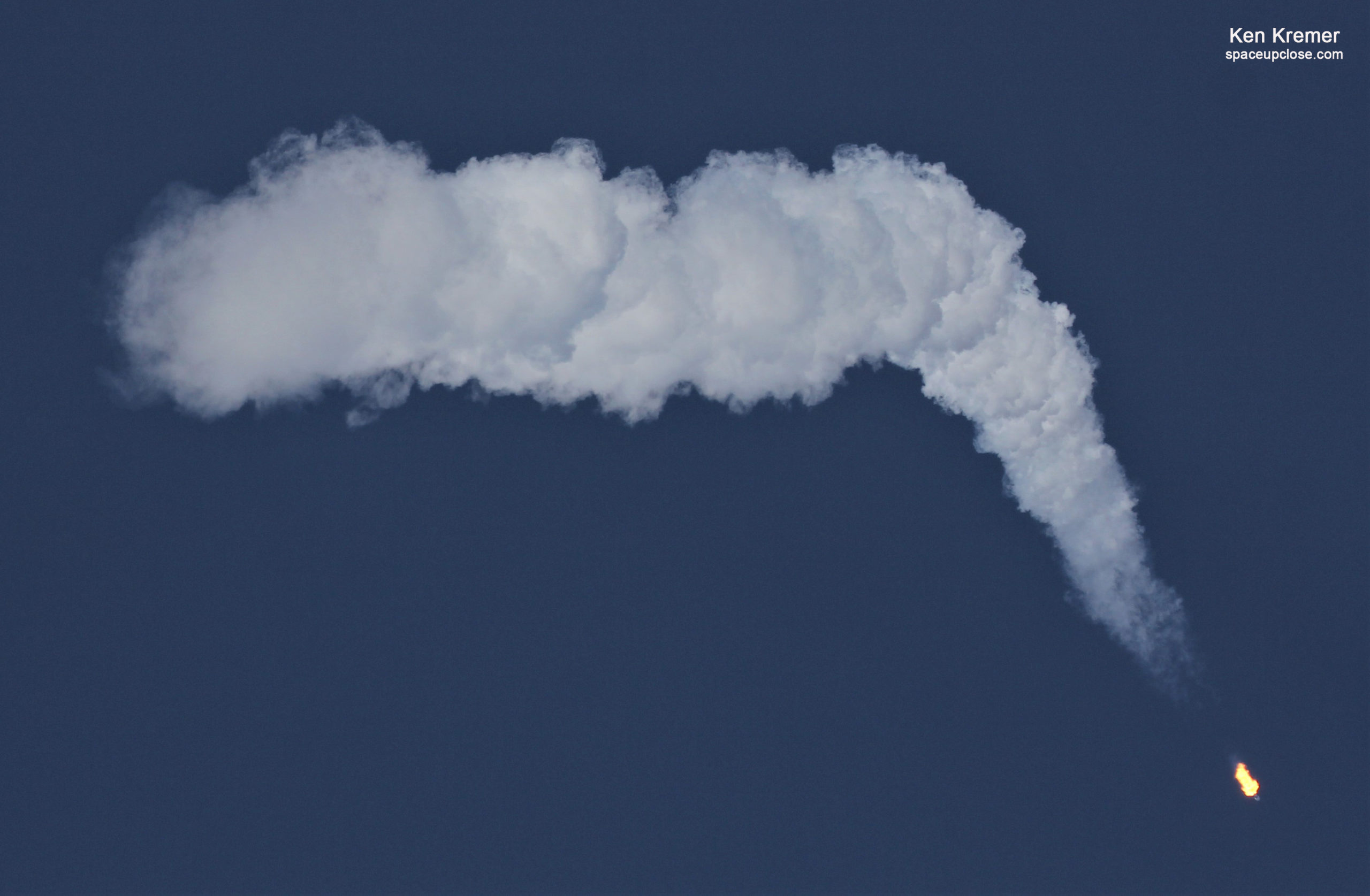 Liftoff of the 229-foot tall (70 meter) two stage record setting Falcon 9 B1062 took place Friday, April 29 at 5:27 p.m. EST (2127 GMT) from Space Launch Complex 40 (SLC-40) at Cape Canaveral Space Force Station in Florida carrying a payload of 53 Starlink broad band high speed internet satellites to low Earth orbit on the Starlink 4-16 mission – during an instantaneous launch window.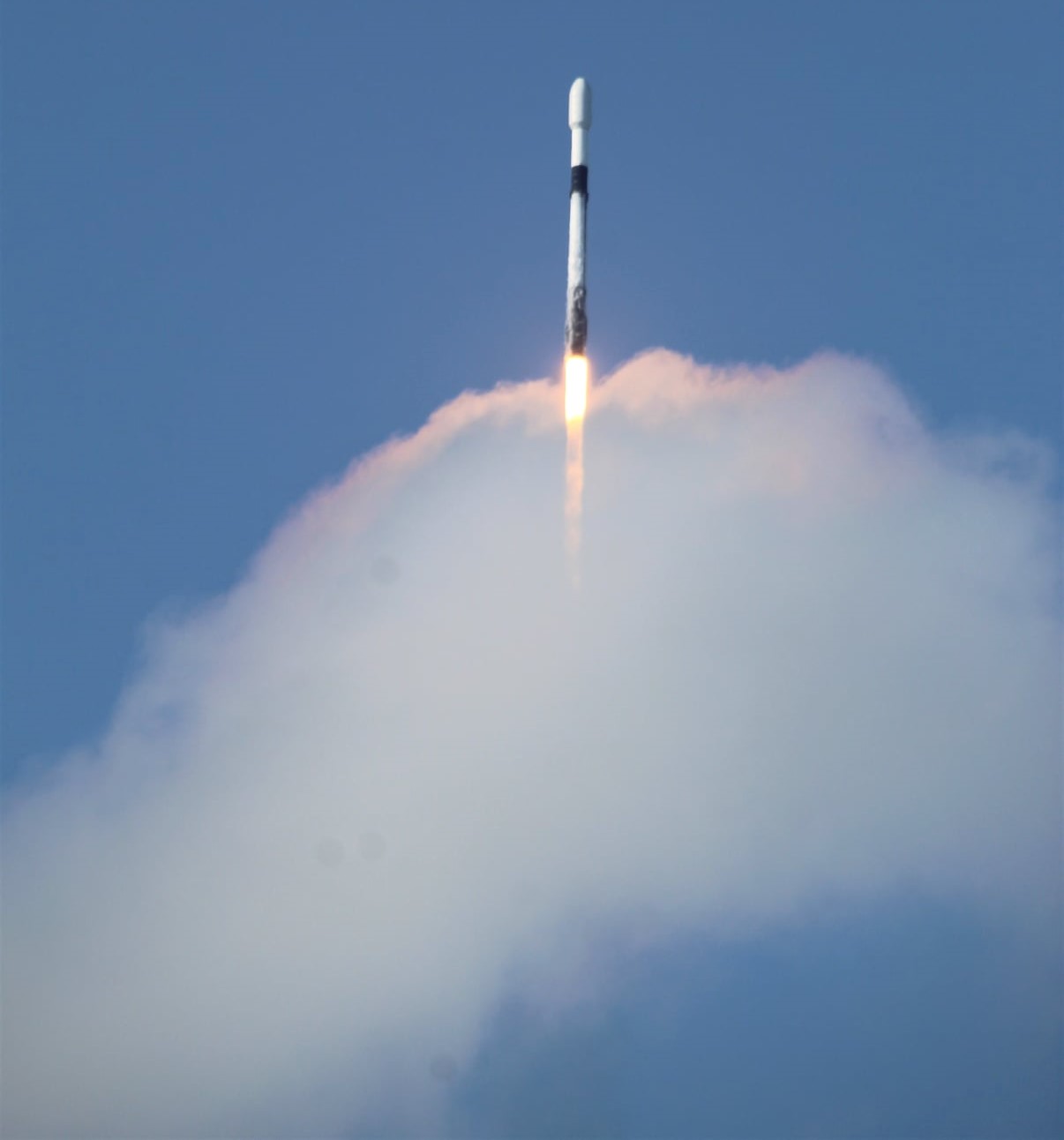 Falcon 9 flew aloft flawlessly and beautifully away on a northeasterly trajectory seen for many minutes – delighting spectators ringing the space coast.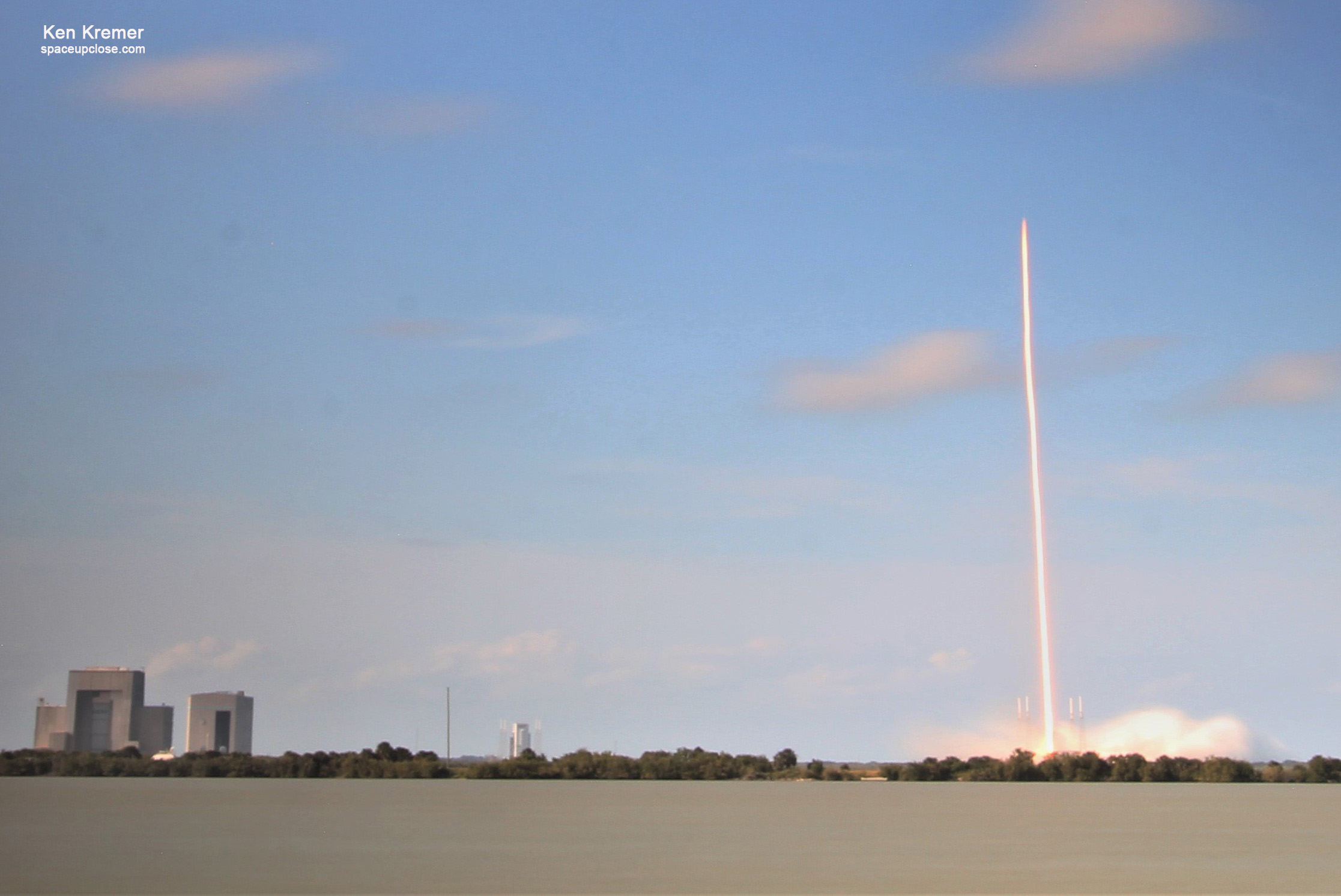 Eight minutes later following stage separation at 2 minutes 35 seconds the 'flight-proven' Falcon 9 B1062 nailed the precision guided touchdown on the 'Just Read the Instructions' (JRTI) drone ship prepositioned some 400 miles (640 km) off the coast of the Carolina's in the Atlantic Ocean.
Falcon 9's first stage has landed on the Just Read the Instructions droneship – completing this booster's second flight in 21 days pic.twitter.com/8jreRAApsX

— SpaceX (@SpaceX) April 29, 2022
The Starlink 4-16 blastoff of 1st stage B1062 counts as its 6th flight to space & back.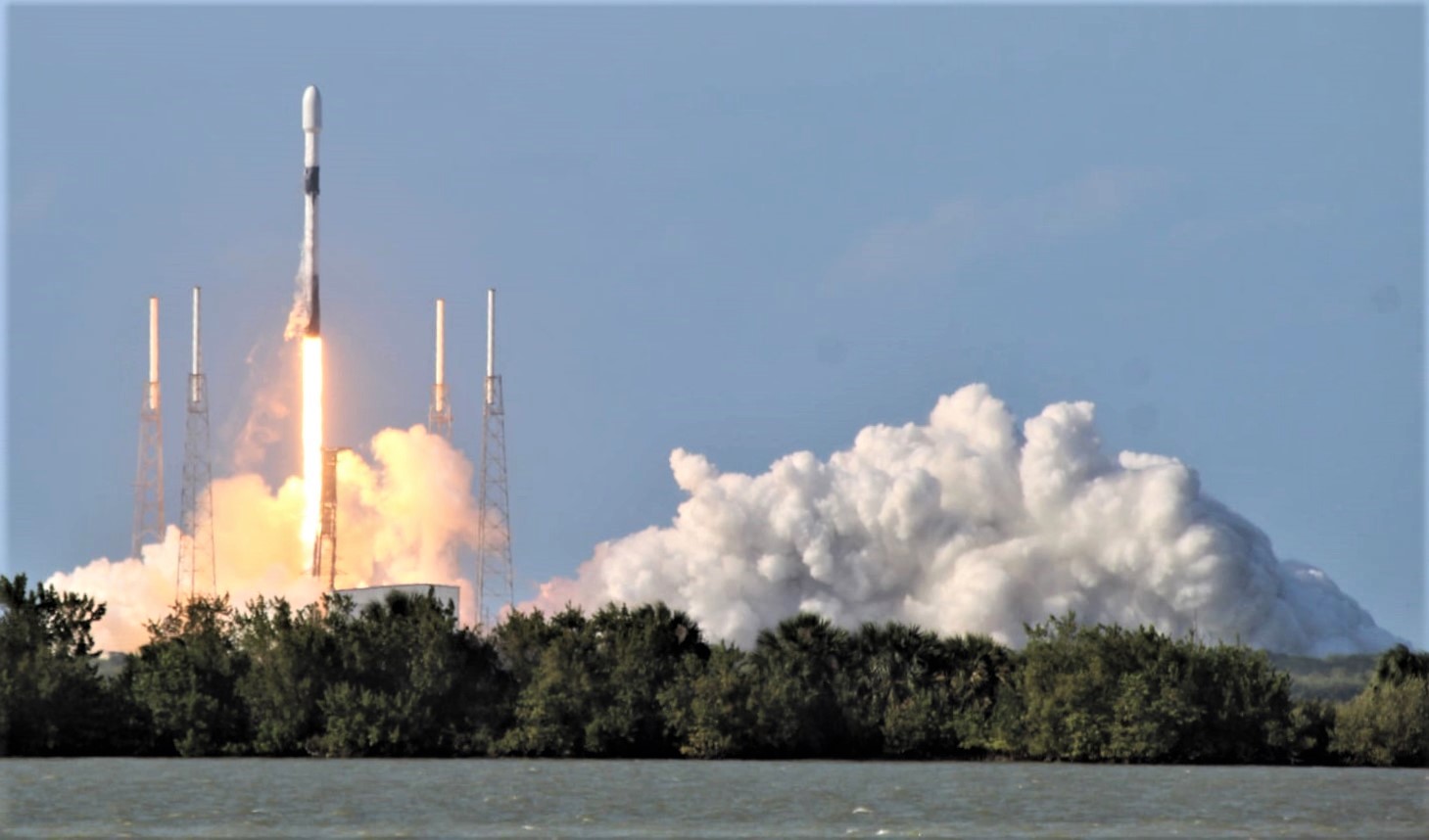 Overall this marked the 43rd SpaceX mission dedicated to Starlink launches and the 17th Falcon 9 launch this year – as well as being the 151st Falcon 9 launch since its debut on June 4, 2010.
Friday's liftoff also marked the 2nd SpaceX Falcon 9 launch this week following the NASA ESA Crew-4 launch Wednesday, April 27 to the ISS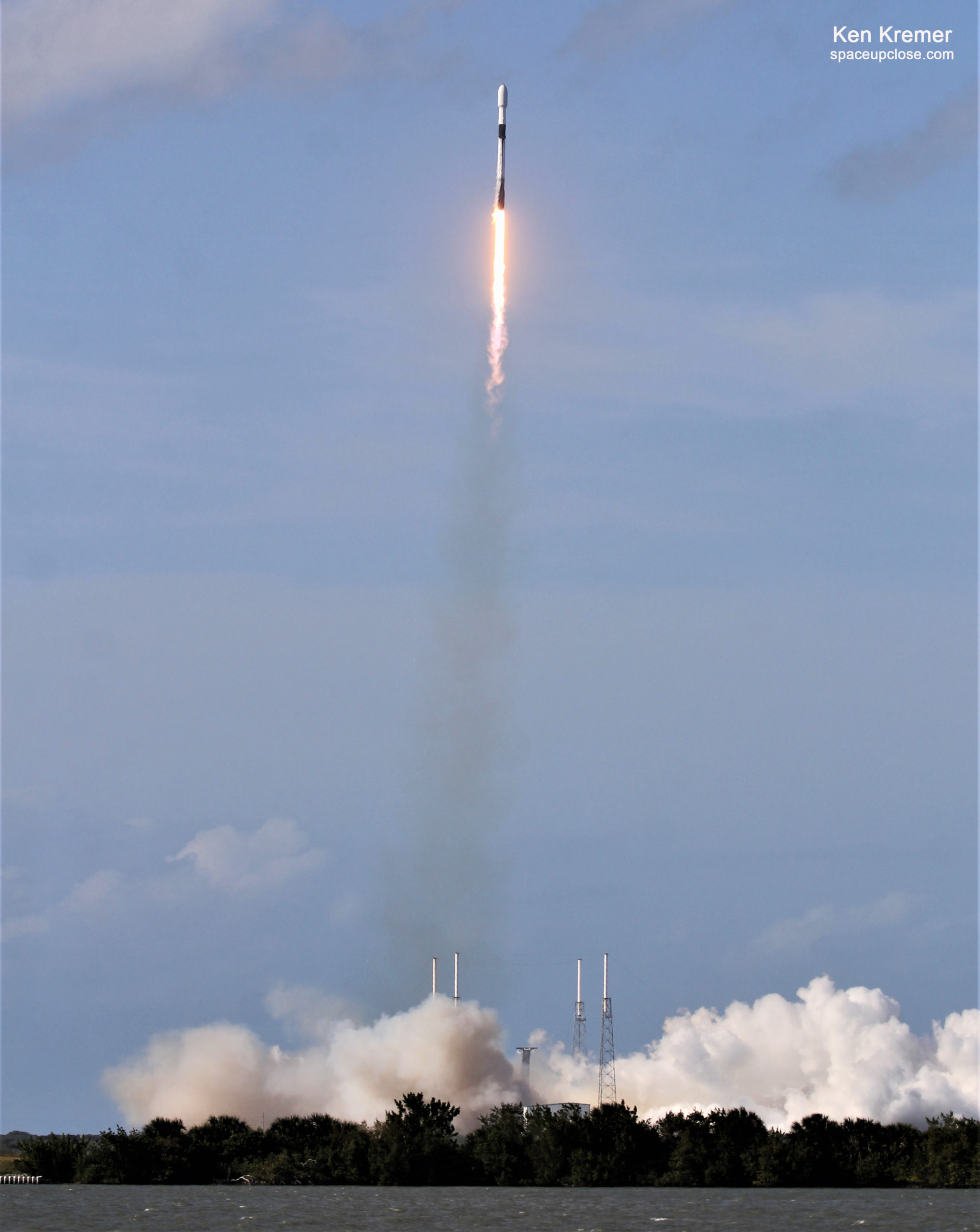 It also counts as the 6th Falcon 9 launch just in the month of April – another new records for SpaceX.
Thus this phrenetic launch pace keeps SpaceX on track to achieve the record breaking goal of 50 to 60 launches this year of 2022 – the stated goal announced by SpaceX CEO Elon Musk.
This approximate one (or more) per week launch rate would about double the already record breaking achievement of 31 Falcon 9 launches set last year in 2021.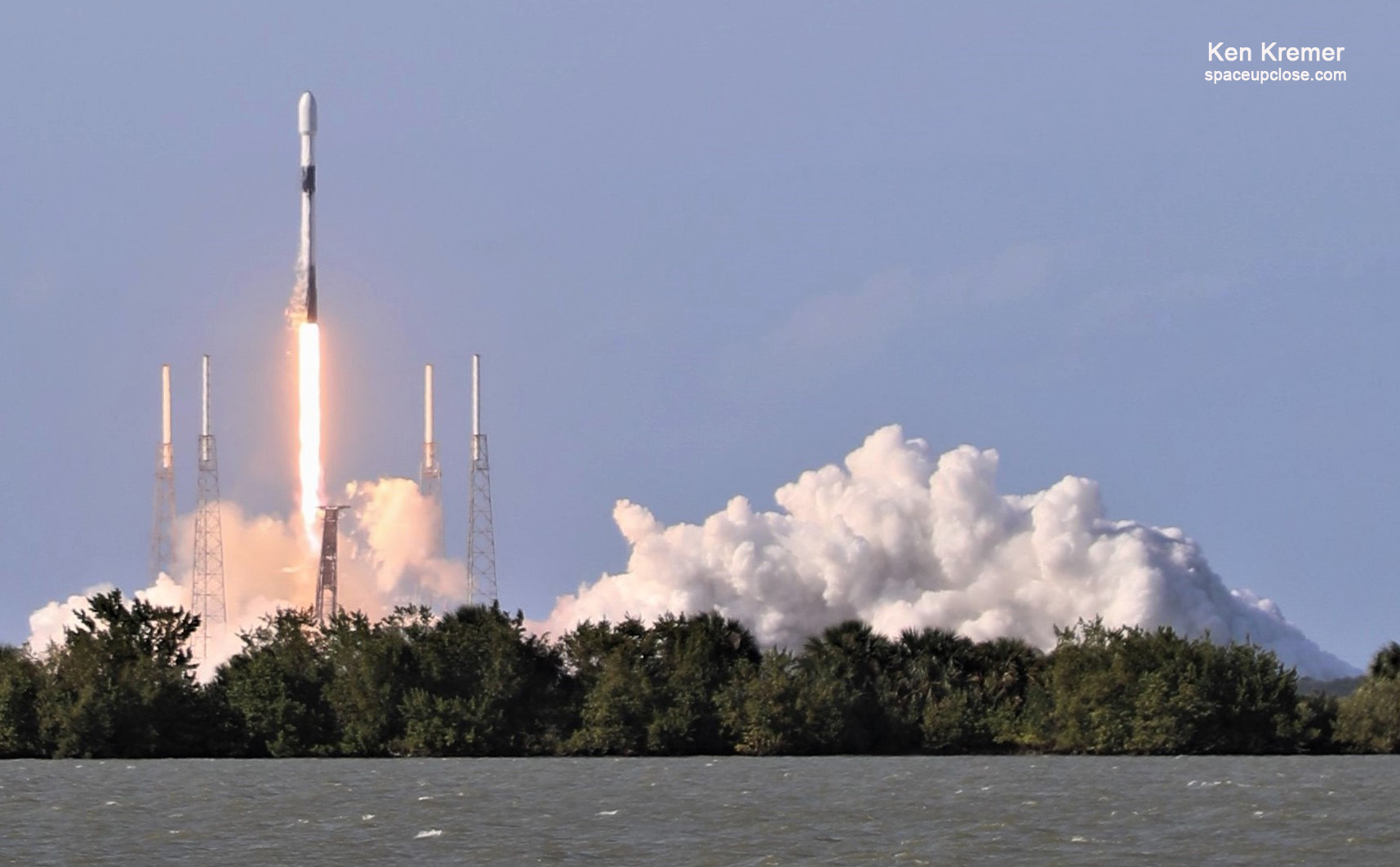 Furthermore the Crew-4 launch culminated a remarkably amazing cadence of two human spaceflight launches to the ISS on commercial SpaceX Crew Dragon spaceships in the span of just two weeks apart and less than 48 hours between splashdown of Axiom Mission 1 and blastoff of Crew-4
Enjoy our photos of the Starlink 4-16 mission taken by the Space UpClose team of Ken Kremer and Jean Wright.
This marked the 6th successful roundtrip flight to space and back for the Falcon 9 first stage booster designed as B1062.6
This first stage booster previously supported the launches of GPS III Space Vehicle 04, GPS III Space Vehicle 05, Inspiration4, one Starlink mission, and most recently the Ax-1 mission on April 8, 2022.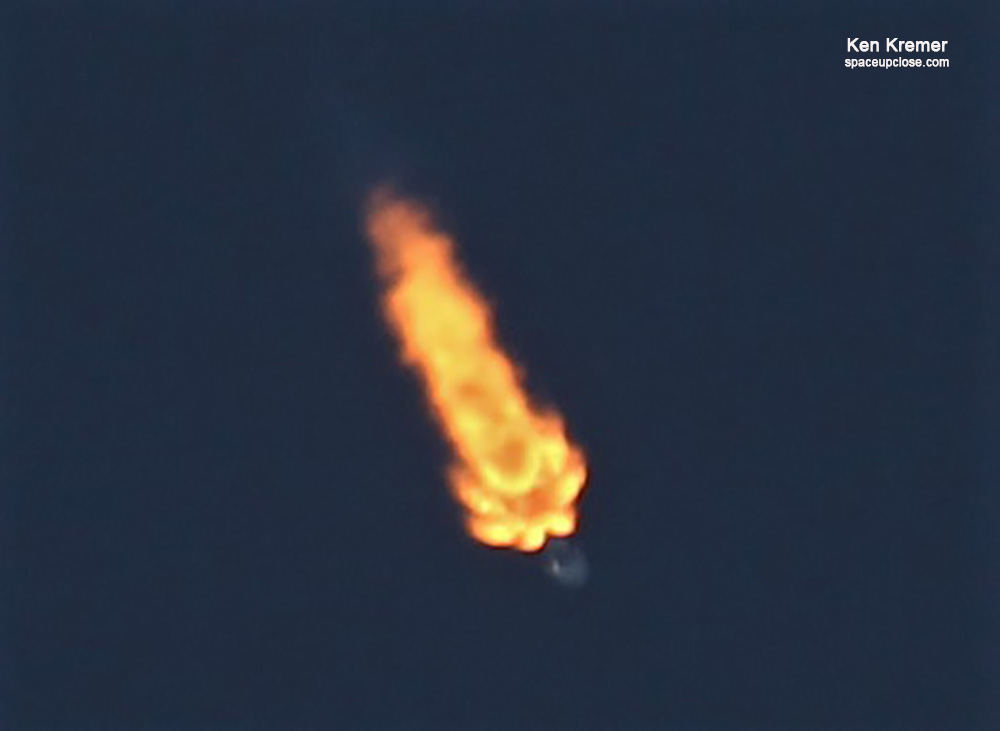 This Starlink 4-16 launch also closely follows by just a week the prior Starlink 4-14 launch on April 21
The flat paneled solar powered Starlink satellites were all deployed as planned nearly an  hour after launch at 59 minutes 30 seconds in an averaging an altitude of 192 miles (310 kilometers) above Earth, with an inclination of 53.2 degrees to the equator.
Deployment of 53 Starlink satellites confirmed

— SpaceX (@SpaceX) April 29, 2022
The goal of SpaceX's Starlink constellation is to provide low cost, high-speed, low-latency broadband connectivity around the world.
SpaceX is targeting an initial constellation of about 4,400 satellites authorized by the FCC that could grow to literally 30,000 or more over time.
The roughly quarter ton solar powered Starlink satellites will use their krypton fueled ion thrusters to reach their operational altitude of about 335 miles (540 kilometers).
The payload comprises 53 upgraded Starlink internet communications satellites manufactured by SpaceX in their Redmond, Washington production facility – enlarging the existing and burgeoning broadband constellation to over 2400 launched thus far.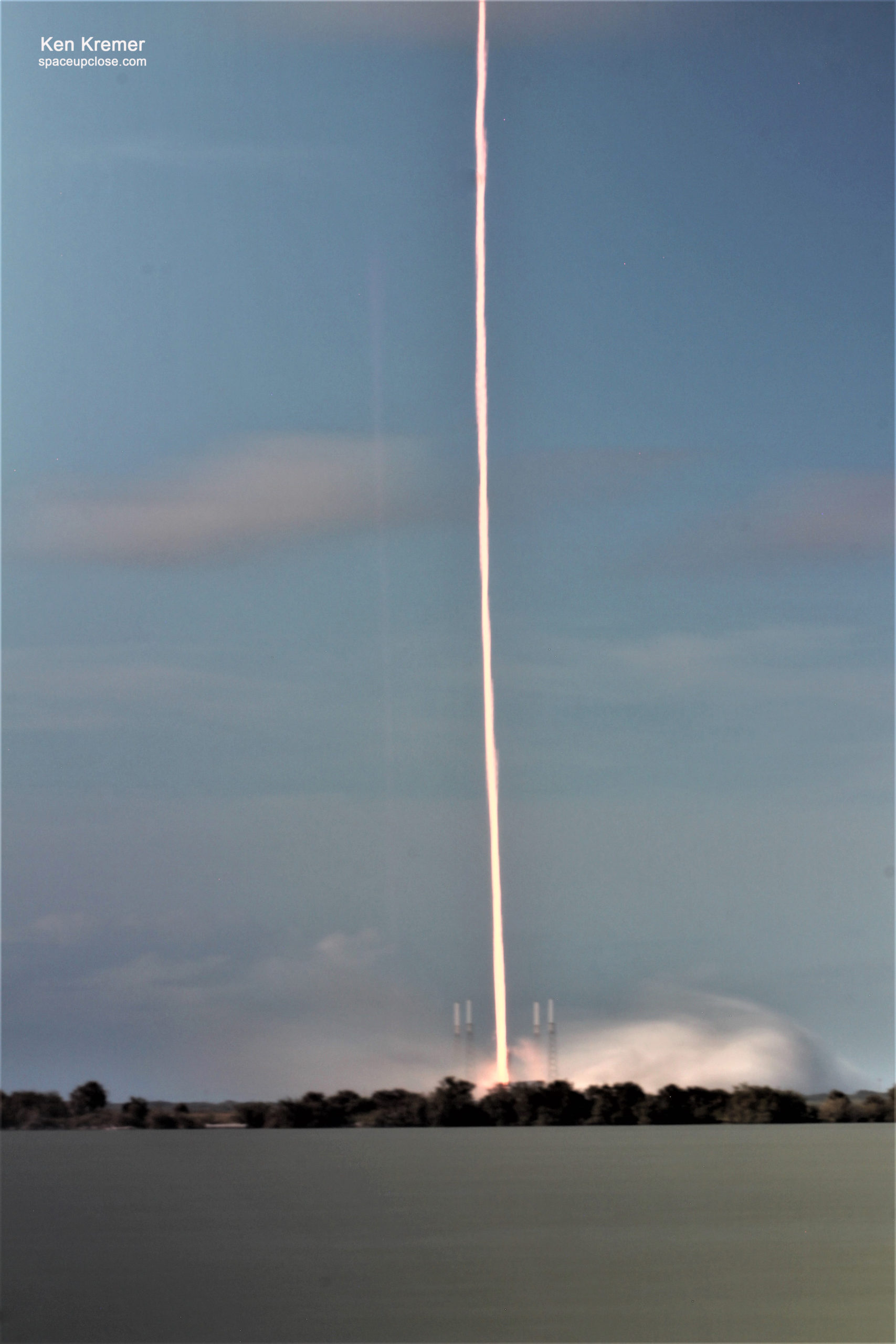 This Starlink 4-16 mission counts as the 43rd Starlink internet satellite mission and raises the total number of Starlink satellites launched to 2,441 Starlink satellites to date. including prototypes and test versions.
A running tally is maintained by astrophysicist Jonathan McDowell of Harvard
https://planet4589.org/space/stats/star/starstats.html
Approximately 2146 of them remain in orbit and 2116 are still working and about 1715 are actually operational.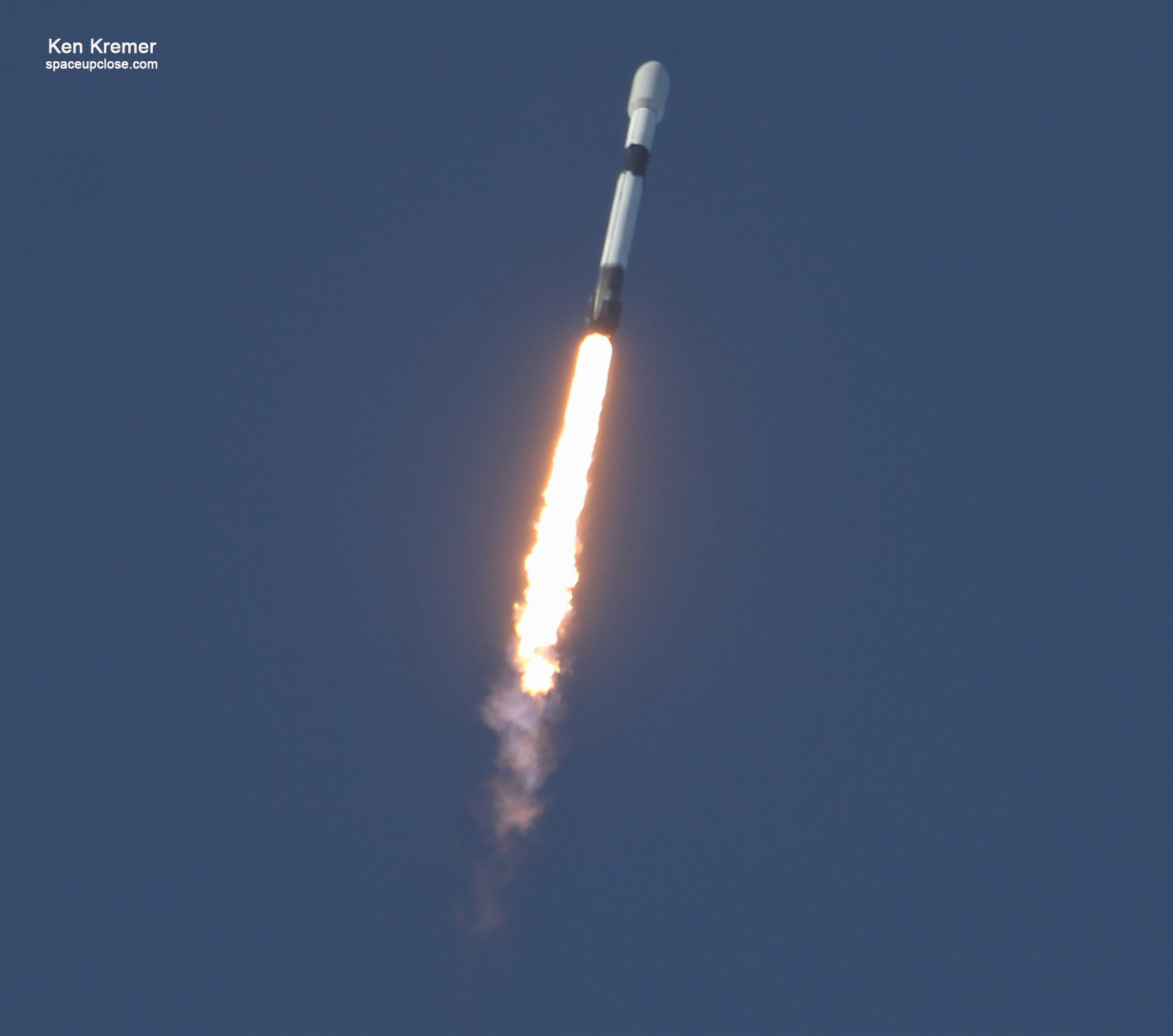 The prior SpaceX launch took place 2 days earlier on the NASA ESA Crew-4 mission to the ISS on April 27.
Watch Ken's commentary about Starlink, NASA SLS WDR demo test, NASA Crew 4 and SpaceX AX-1 mission:
Apr 29: WKMG CBS 6 with my commentary about the record setting Falcon 9 turnaround of 21 days since the Axiom-1 launch
Apr 22: Fox 35 Orlando features my analysis of the busy week ahead in space with weather delayed Earth return of AX1 crew this weekend, launch of 4 NASA/ESA Crew-4 astronauts on SpaceX Crew Dragon NET Apr 26 & rollback of NASA SLS to VAB for repairs
https://www.fox35orlando.com/video/1060937
Apr 20:  WFTV ABC News Orlando features my commentary about the SpaceX static fire and impact of weather induced delays to departure of Ax-1 and launch of Crew-4.
https://www.wftv.com/news/local/unfavorable-weather-delays-axiom-1-splashdown/JT7VT5AMLZHU7NHAHTAR2265PA/
Apr 15/16 & Apr 12/13:  WFTV ABC News Orlando and WKMG CBS 6 Orlando featured my comments about NASA SLS WDR wet dress rehearsal countdown and fueling demo test and human launches to ISS:
https://www.wftv.com/news/video-small-valve-forcing-nasa-modify-critical-test-artemis-i/83355ff1-ce09-4b83-bbf0-23446b95abf7/
https://www.clickorlando.com/news/local/2022/04/12/nasa-resumes-final-test-before-launch-of-sls-moon-rocket/
Apr 6: WFTV ABC 9 Orlando featured my comments about 1st fully private astronaut launch to ISS by SpaceX on AX-1 mission:https://www.wftv.com/news/local/brevard-county/first-all-private-astronaut-mission-iss-set-liftoff-kennedy-space-center-this-week/FYE5QAT735BA7G42O6IVCJGB4Q/
Apr 4 & 5: WFTV ABC News Orlando and Fox 35 Orlando featured my comments about NASA SLS WDR wet dress rehearsal countdown and fueling demo test and human launches to ISS
https://www.wftv.com/news/local/nasa-artemis-mission-hold-testing-delayed-second-time/L637Y3454VDJPBZRH4RZMM2XRQ/
https://www.fox35orlando.com/news/nasa-resumes-artemis-i-wet-dress-rehearsal-countdown
Watch Ken's continuing reports about , SpaceX Crew and Cargo Dragons, SpaceX Axiom-1, Artemis, SLS, Orion and NASA missions, JWST, IXPE, DART, Lucy Asteroid mission, GOES, SpaceX Starlink, Commercial Crew and Starliner and Crew Dragon, Blue Origin and Space Tourism, and onsite for live reporting of upcoming and recent SpaceX and ULA launches including Crew 1 & 2 & 3 & 4, ISS, Solar Orbiter, Mars 2020 Perseverance and Curiosity rovers, NRO spysats and national security missions and more at the Kennedy Space Center and Cape Canaveral Space Force Station.
Stay tuned here for Ken's continuing Earth and Planetary science and human spaceflight news: www.kenkremer.com –www.spaceupclose.com – twitter @ken_kremer – email: ken at kenkremer.com
Dr. Kremer is a research scientist and journalist based in the KSC area, active in outreach and interviewed regularly on TV and radio about space topics.
………….
Ken's photos are for sale and he is available for lectures and outreach events
Please consider supporting Ken's work by purchasing his photos and/or donating at Patreon:
https://www.patreon.com/kenkremer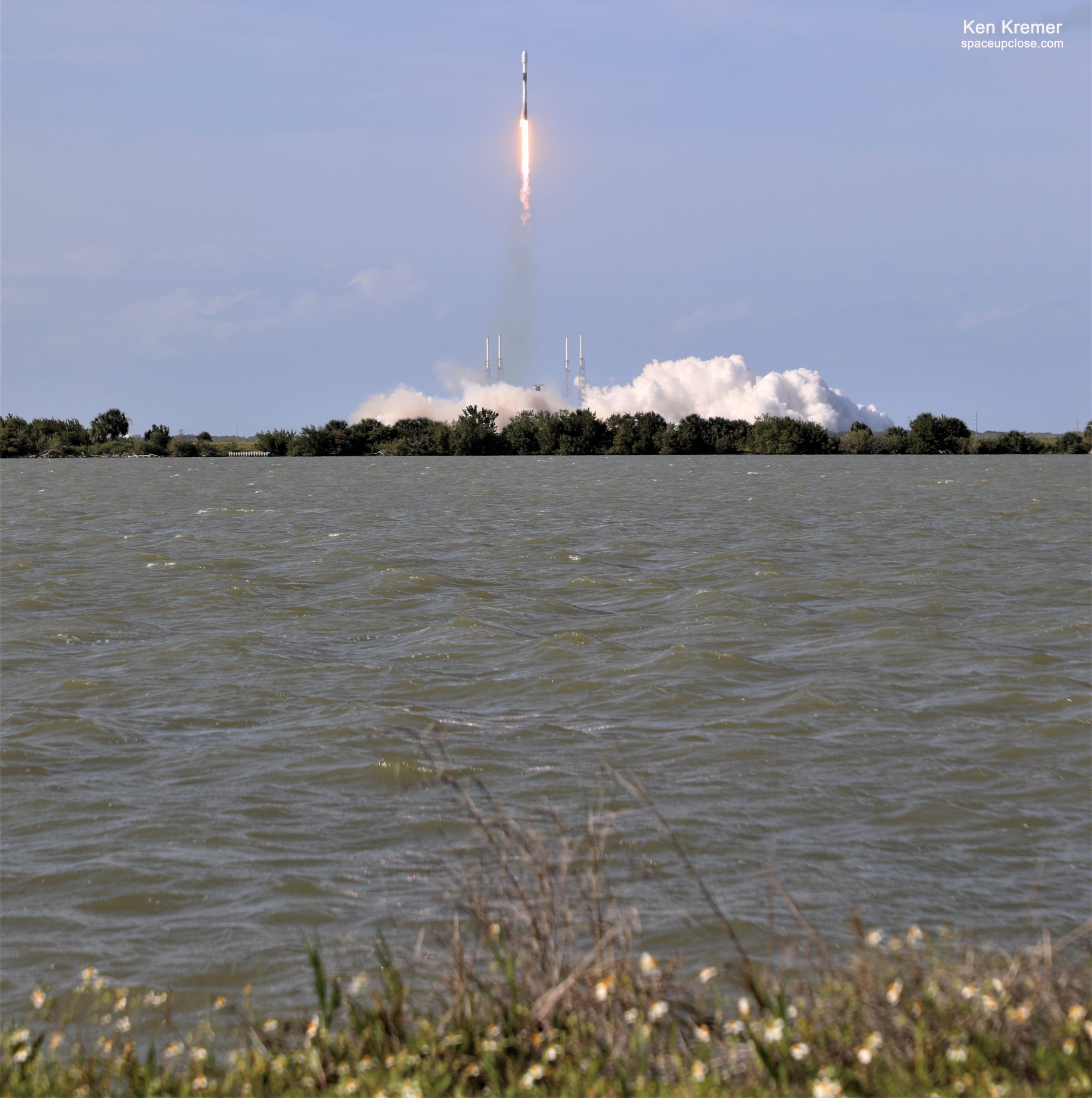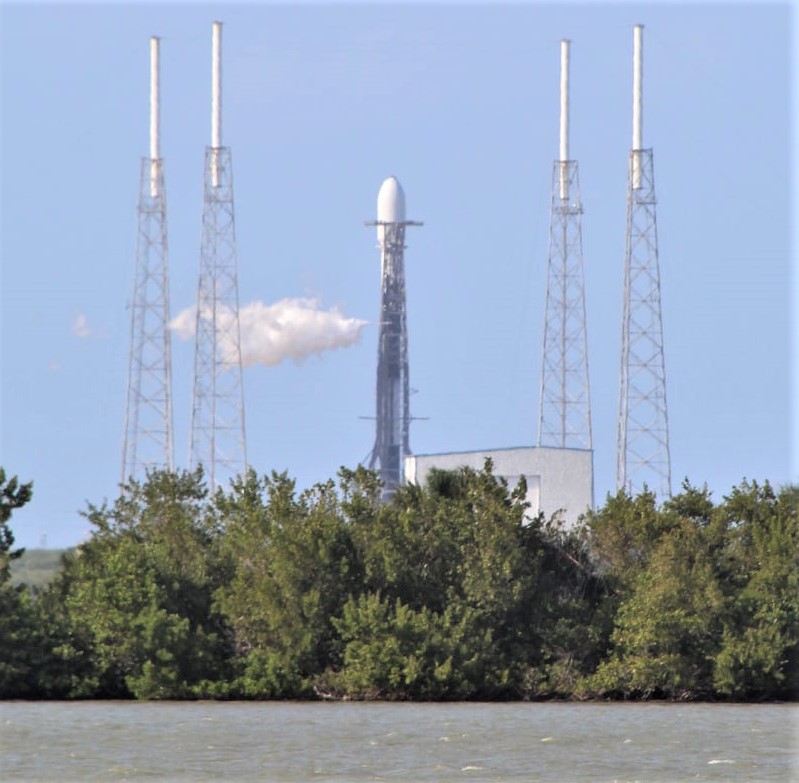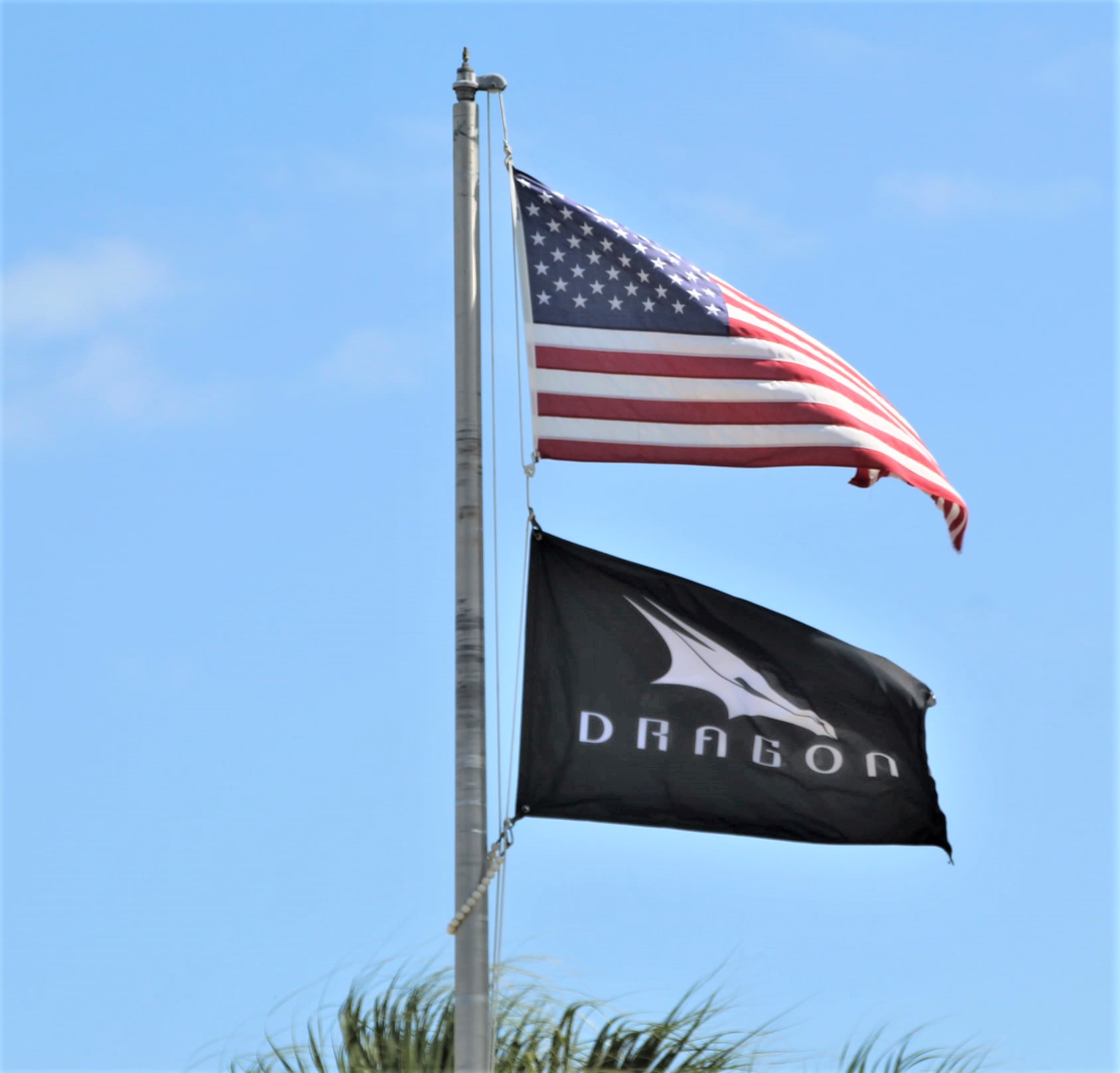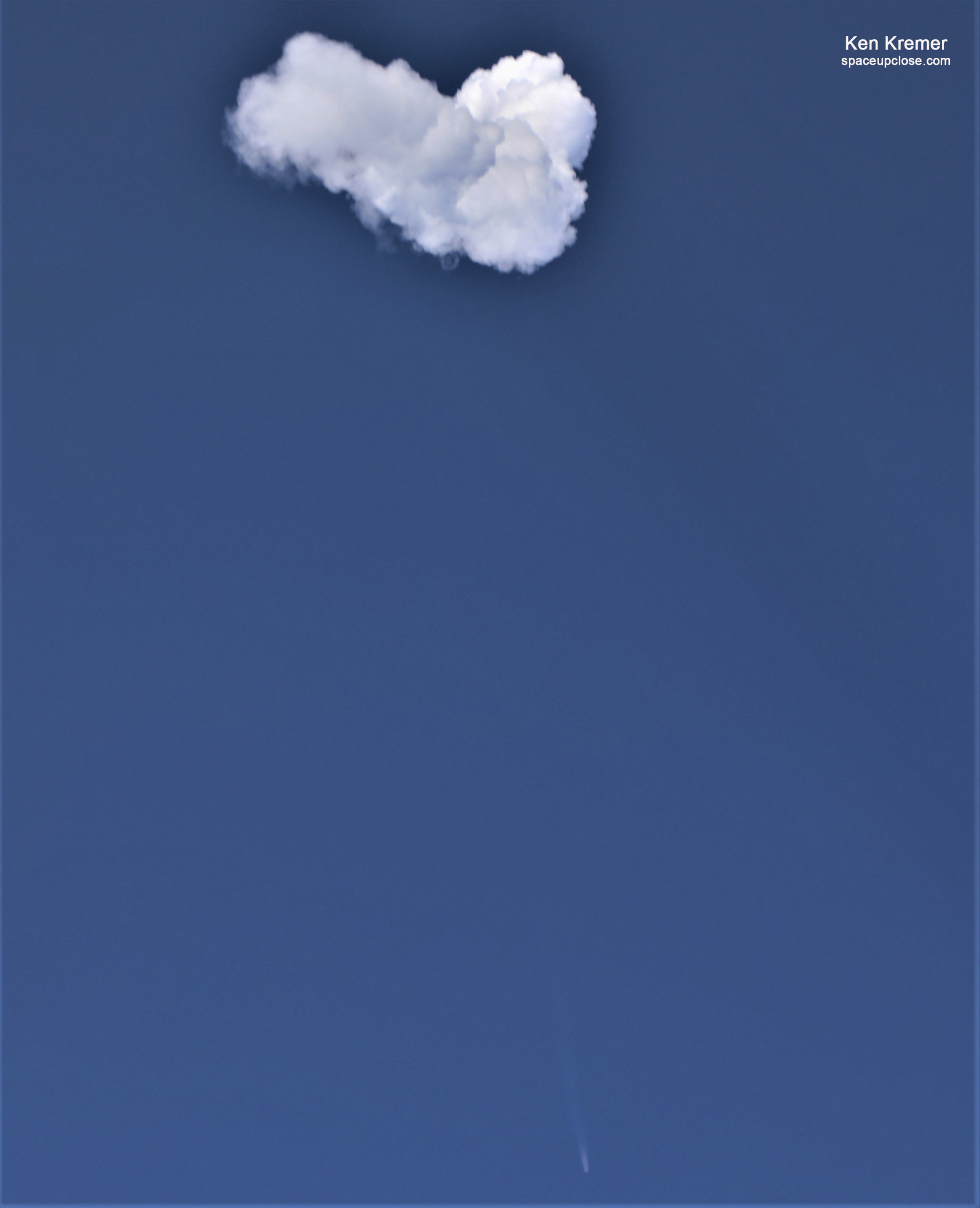 x