For SpaceUpClose.com & RocketSTEM
KENNEDY SPACE CENTER, FL –  NASA is awarding SpaceX task orders for five additional commercial Crew Dragon missions to the International Space Station (ISS) in order to maintain an uninterrupted long-term capability to fly astronauts to and from the orbiting research outpost through the end of its currently projected lifetime around 2030.
The new award marks a vote of strong confidence in SpaceX which has already launched a total of five astronaut crews to the ISS for NASA over the past two years – in addition to flying two additional all private astronaut missions to low Earth orbit and the ISS.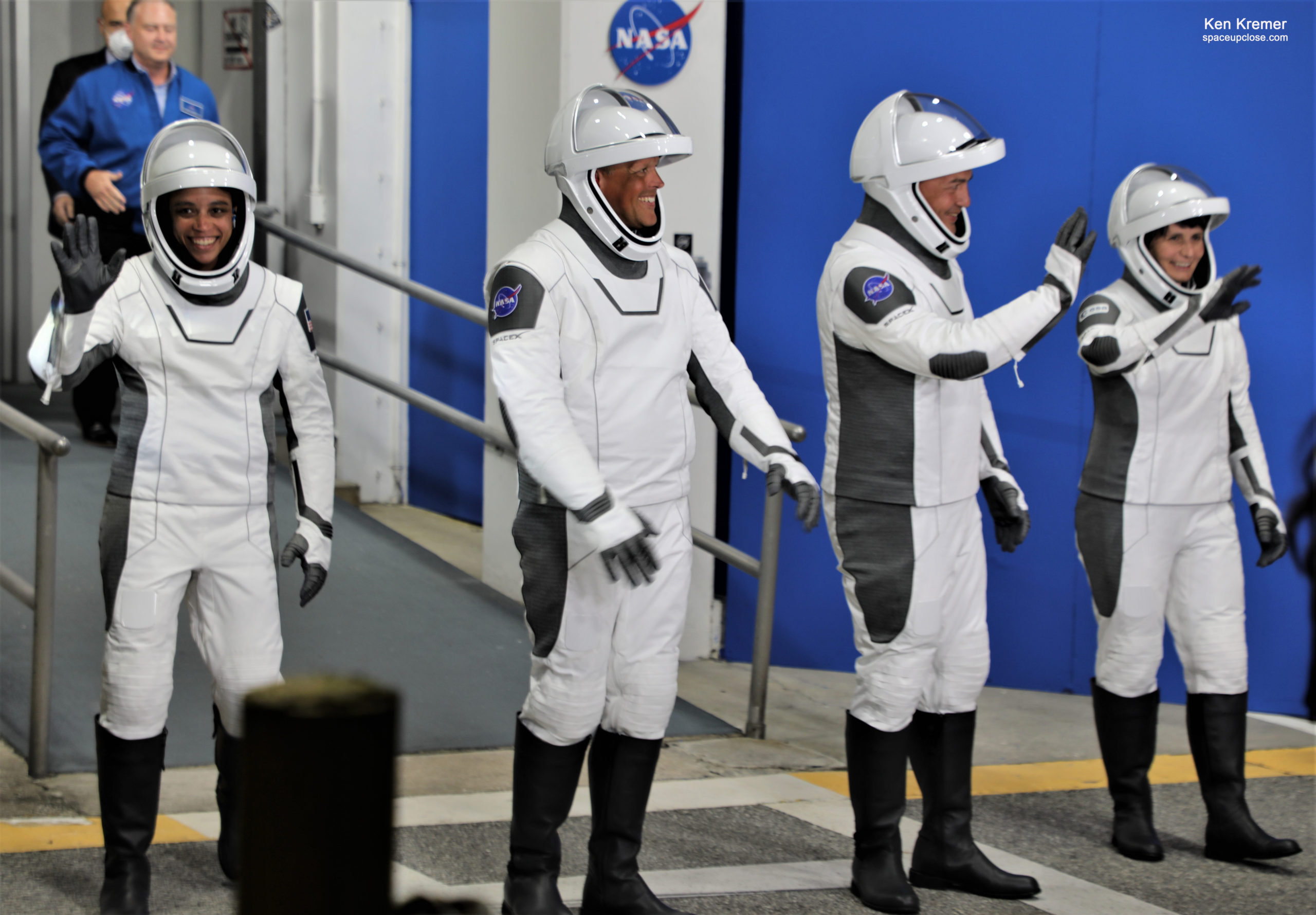 This brings the total number of Crew Dragon operational flights to the ISS awarded by NASA to SpaceX to 14 and is being executed via "a sole source modification" as part of its Commercial Crew Transportation Capabilities (CCtCap) contract.
Since the Dec 2021 announcement that ISS operations were extended to 2030, NASA needs to contract more astronaut "crew rotation missions to sustain a safe and sustainable flight cadence throughout the remainder of the space station's planned operations," NASA said on June 3.
Furthermore, this action builds on the recent purchase of three extra Crew Dragon missions already announced by NASA in February this year – for Crew-6, Crew-7 and Crew-8.
It also comes on top of the original NASA order for six operational post certification SpaceX Crew Dragon rotation flights
"NASA intends to issue a sole source modification to SpaceX to acquire five additional crewed flights to the International Space Station as part of its Commercial Crew Transportation Capabilities (CCtCap) contract," the agency announced via a blog post on June 3.
Notably the NASA announcement does not include any additional flights awarded to Boeing for their long delayed Starliner crew capsule – NASA's other commercial crew provider.
Boeing finally achieved success last month with the recently completed uncrewed Orbital Flight Test-2 (OFT-2) that launched and landed on its second attempt.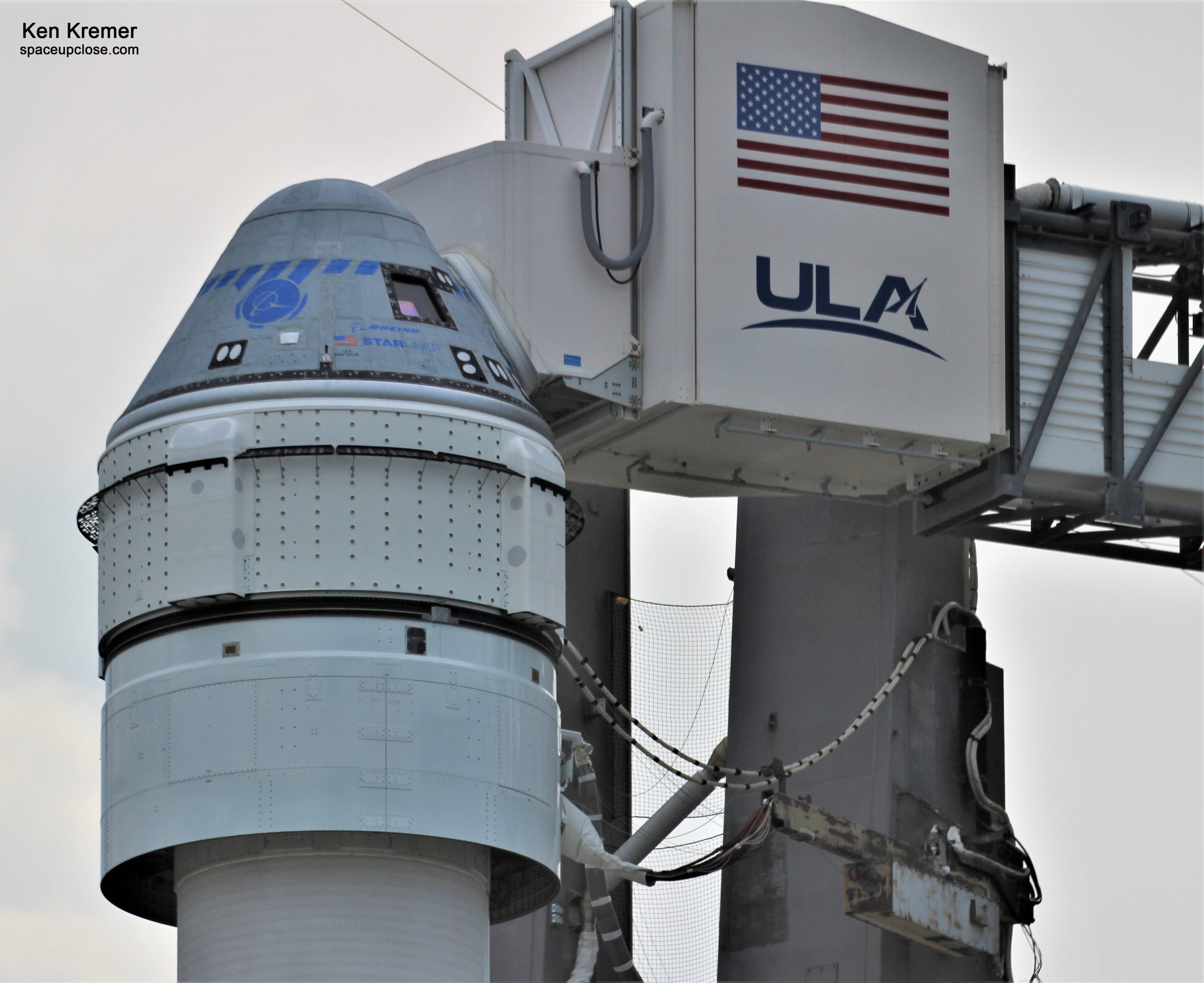 OFT-2 paves the way for a crew flight test with NASA astronauts perhaps by years end or early 2023 – assuming all the very detailed and thorough hardware and software reviews prove positive.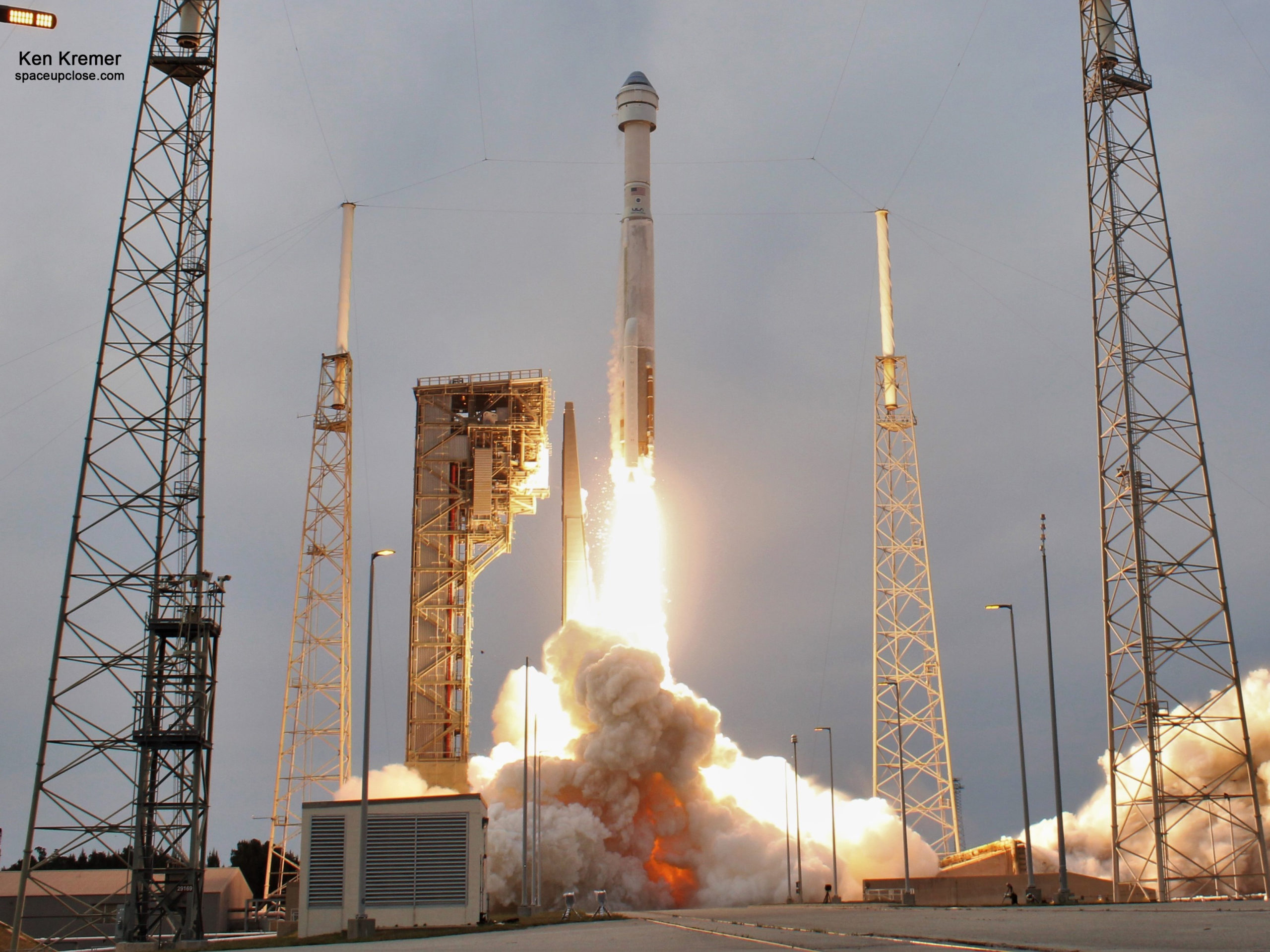 NASA currently plans to fly astronauts on each provider once per year – alternating between SpaceX and Boeing
Since NASA desires to retain 2 crew capable spacecraft in order to maintain 'dissimilar redundancy' there may be no need to award additional Starliner missions.
"Boeing's Orbital Flight Test-2 went very well and we hope to be able to certify the Starliner system in the near future. However, we will need additional missions from SpaceX to implement our strategy of having each commercial provider flying alternating missions once per year," said Phil McAllister, director, commercial space at NASA, in the NASA statement.
"Our goal has always been to have multiple providers for crewed transportation to the space station. SpaceX has been reliably flying two NASA crewed missions per year, and now we must backfill those flights to help safely meet the agency's long-term needs."
At this time the NASA ESA Crew-4 astronaut quartet are serving aboard the ISS as part of Expedition 67 during a half year crew rotation mission after launching aboard the new Crew Dragon Freedom on April 27.
Crew-4 will be relieved by SpaceX Crew-5 with a launch targeting September 2022.
Crew-6 will launch in Spring 2023.
NASA's plans for Boeing Starliner currently involve 1 mission per year
At that rate the 6th operational flight would launch around 2028 on a ULA Atlas V.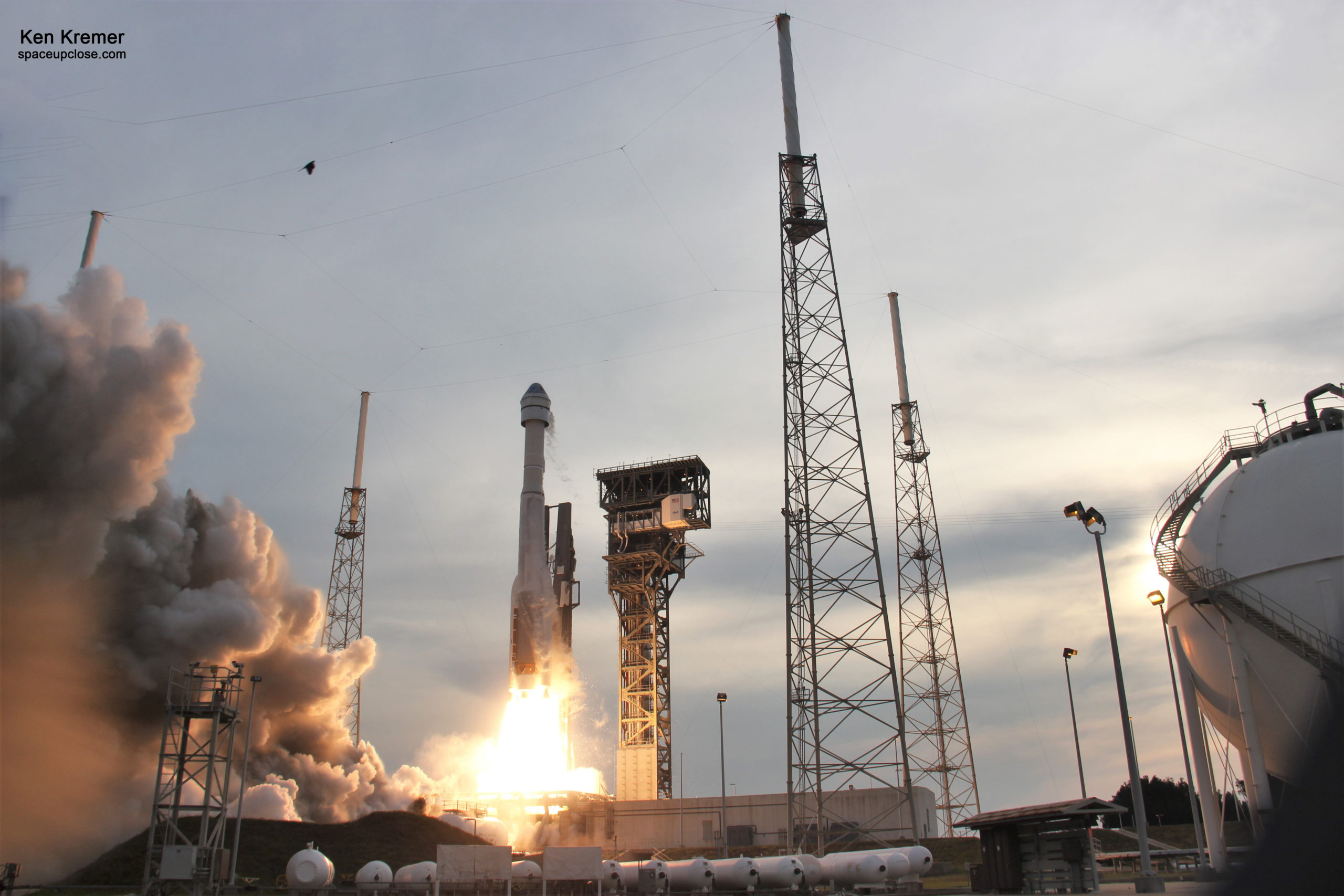 Thus under that scenario its possible no additional Starliner flight would be needed
At that point its quite possible that SpaceX would resume launching two Crew Dragon flight to the ISS for NASA for the remaining approx. 2 year ISS lifetime
Boeing however could launch private missions either to the ISS on on theor commercial space station.
However Boeing would have to foot the bill to certify the ULA Vulcan Centaur for human missions.
ULA currently has no plans to do that and NASA is not pushing them to certify- as official from NASA and ULA told me at a KSC media briefing in May during the OFT-2 mission.
Watch Ken's commentary about NASA SLS WDR demo test, NASA Crew-3, Crew 4, Starliner and SpaceX AX-1 missions and SpaceX missions including Transproter-5 and Starlink.
May 25/26: WFTV ABC Orlando featured my commentary about the successful ISS undocking and touchdown of Starliner on OFT-2 test flight
May 19/20:  WFTV ABC Orlando and Fox 35 Orlando featured my prelaunch and post launch commentary about the critical nature of the Boeing Starliner OFT-2 mission for NASA
https://www.wftv.com/news/local/successful-boeing-starliner-launch-iss-could-pave-way-additional-astronaut-transportation/AZ5D54V5BFH3DAZHDOVG3BJOXY/
https://www.fox35orlando.com/news/ula-to-launch-boeings-starliner-spacecraft-from-florida-on-thursday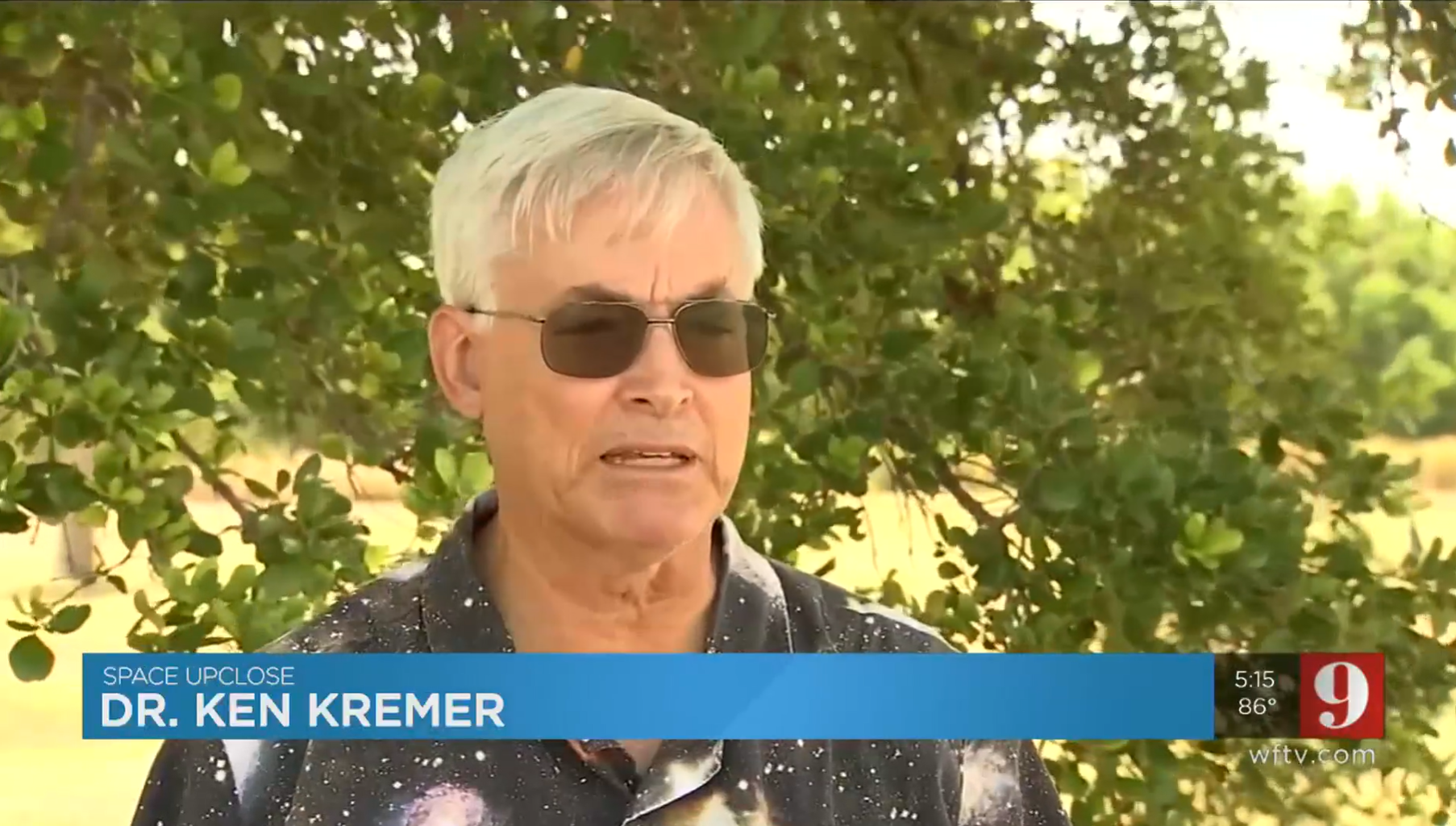 May 11: WFTV ABC Orlando News featured my commentary & analysis about Boeing Starliner crew capsule targeting launch May 19 for long delayed OFT2 uncrewed test flight for NASA after completing FRR this afternoon. It must dock at ISS to be considered successful to enable follow-on NASA astronaut flights maybe by late 2022
https://www.wftv.com/news/local/nasa-boeing-teams-provide-update-high-stakes-starliner-flight-test/66HXSRSMNZCIPECB732WGRSVN4/
Apr 29: WKMG CBS 6 with my commentary about the record setting Falcon 9 turnaround of 21 days since the Axiom-1 launch
Apr 22: Fox 35 Orlando features my analysis of the busy week ahead in space with weather delayed Earth return of AX-1 crew this weekend, launch of 4 NASA/ESA Crew-4 astronauts on SpaceX Crew Dragon NET Apr 26 & rollback of NASA SLS to VAB for repairs
https://www.fox35orlando.com/video/1060937
Apr 20:  WFTV ABC News Orlando features my commentary about the SpaceX static fire and impact of weather induced delays to departure of Ax-1 and launch of Crew-4.
https://www.wftv.com/news/local/unfavorable-weather-delays-axiom-1-splashdown/JT7VT5AMLZHU7NHAHTAR2265PA/
Apr 15/16 & Apr 12/13:  WFTV ABC News Orlando and WKMG CBS 6 Orlando featured my comments about NASA SLS WDR wet dress rehearsal countdown and fueling demo test and human launches to ISS:
https://www.wftv.com/news/video-small-valve-forcing-nasa-modify-critical-test-artemis-i/83355ff1-ce09-4b83-bbf0-23446b95abf7/
https://www.clickorlando.com/news/local/2022/04/12/nasa-resumes-final-test-before-launch-of-sls-moon-rocket/
Apr 6: WFTV ABC 9 Orlando featured my comments about 1st fully private astronaut launch to ISS by SpaceX on AX-1 mission:https://www.wftv.com/news/local/brevard-county/first-all-private-astronaut-mission-iss-set-liftoff-kennedy-space-center-this-week/FYE5QAT735BA7G42O6IVCJGB4Q/
Apr 4 & 5: WFTV ABC News Orlando and Fox 35 Orlando featured my comments about NASA SLS WDR wet dress rehearsal countdown and fueling demo test and human launches to ISS
https://www.wftv.com/news/local/nasa-artemis-mission-hold-testing-delayed-second-time/L637Y3454VDJPBZRH4RZMM2XRQ/
https://www.fox35orlando.com/news/nasa-resumes-artemis-i-wet-dress-rehearsal-countdown
Watch Ken's continuing reports about Artemis, SLS, Orion and NASA missions, SpaceX Crew and Cargo Dragons, SpaceX Axiom-1, JWST, IXPE, DART, Lucy Asteroid mission, GOES, SpaceX Starlink, Commercial Crew and Starliner and Crew Dragon, Blue Origin and Space Tourism, and onsite for live reporting of upcoming and recent SpaceX and ULA launches including Crew 1 & 2 & 3 & 4, ISS, Solar Orbiter, Mars 2020 Perseverance and Curiosity rovers, NRO spysats and national security missions and more at the Kennedy Space Center and Cape Canaveral Space Force Station.
Stay tuned here for Ken's continuing Earth and Planetary science and human spaceflight news: www.kenkremer.com –www.spaceupclose.com – twitter @ken_kremer – email: ken at kenkremer.com
Dr. Kremer is a research scientist and journalist based in the KSC area, active in outreach and interviewed regularly on TV and radio about space topics.
………….
Ken's photos are for sale and he is available for lectures and outreach events
Please consider supporting Ken's work by purchasing his photos and/or donating at Patreon
https://www.patreon.com/kenkremer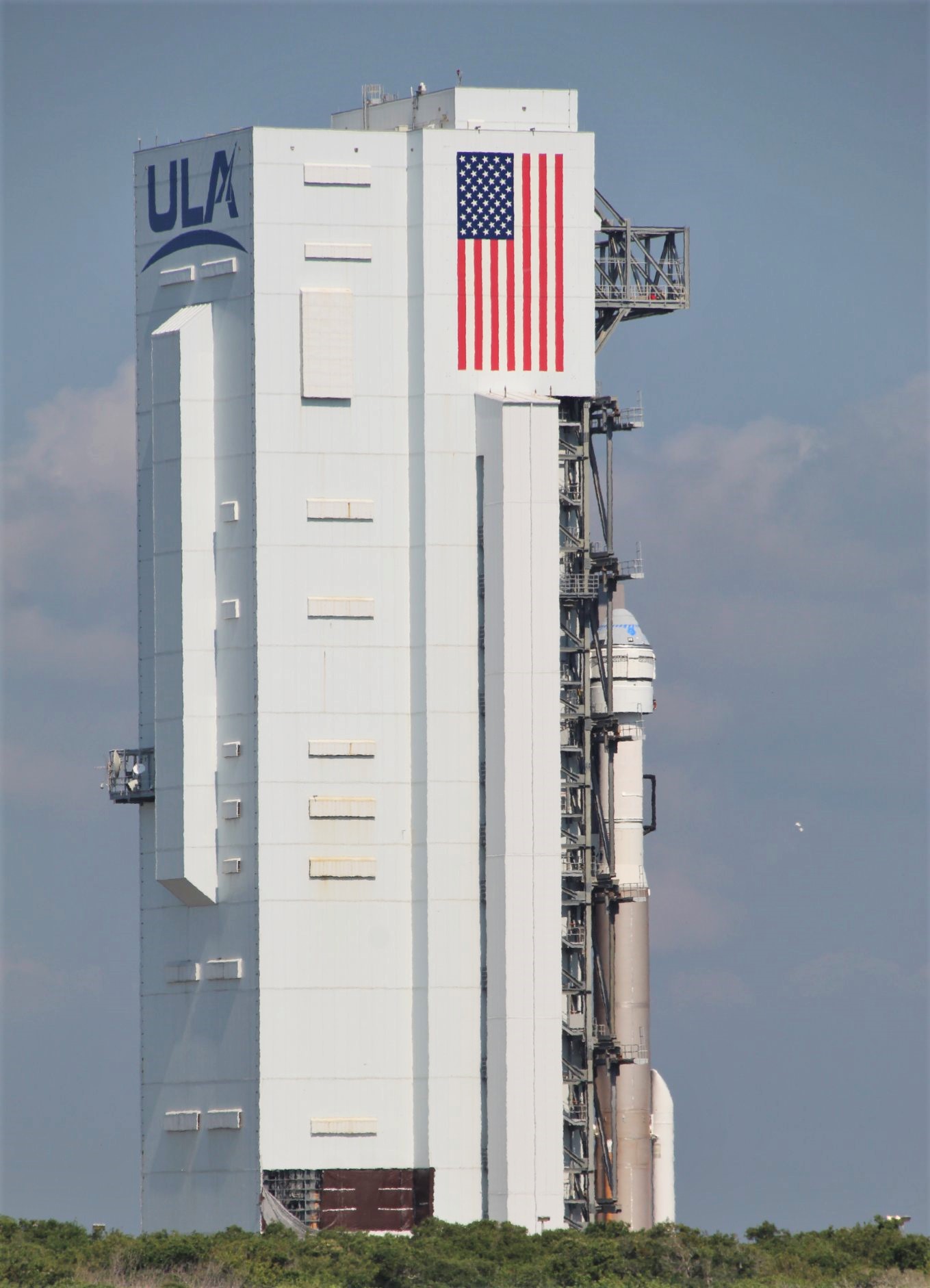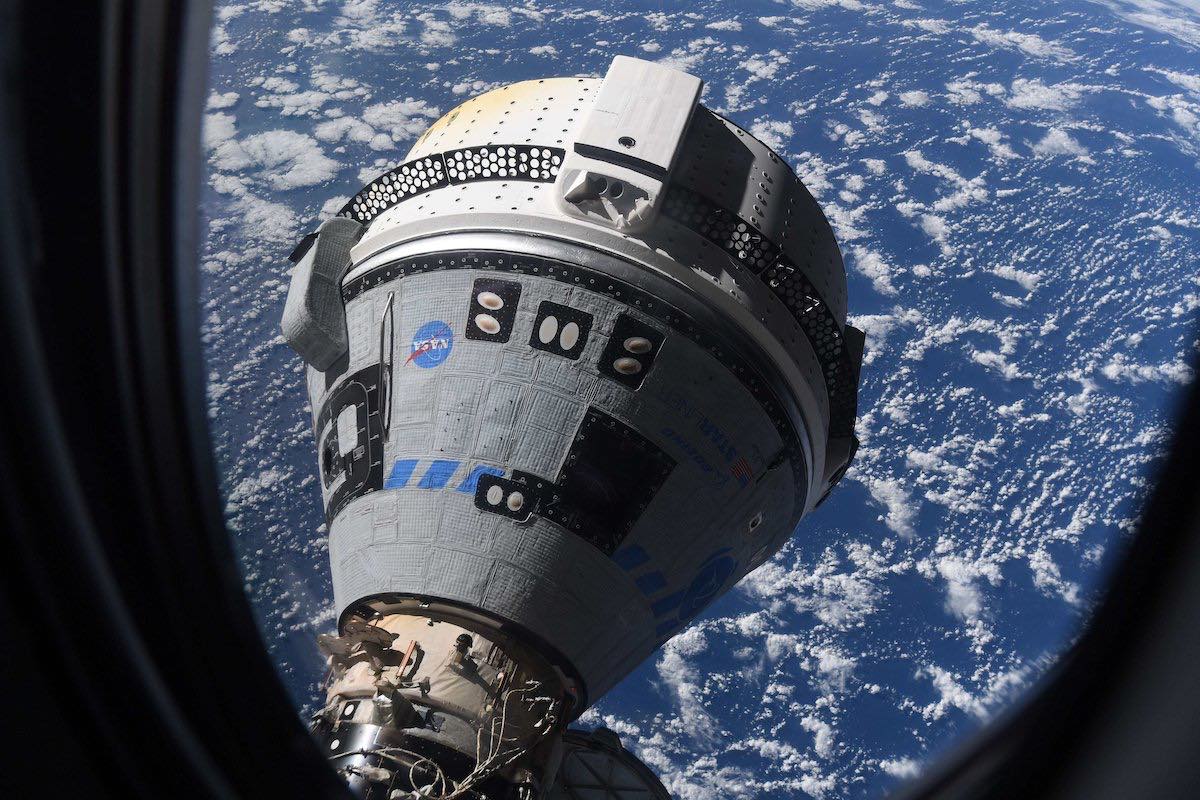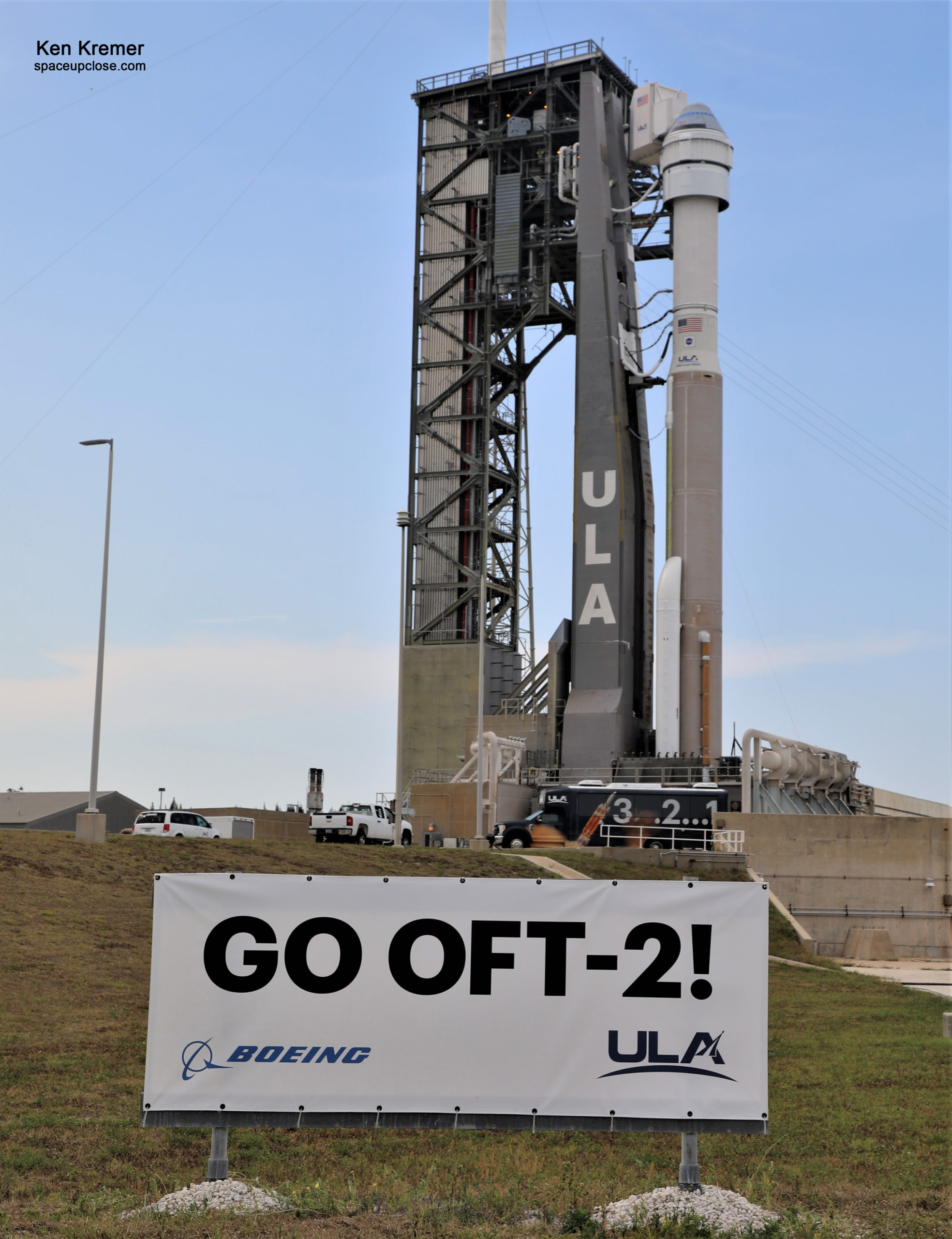 x