For SpaceUpClose.com & RocketSTEM
PORT CANAVERAL, FL – A flock of picturesque pelicans were on patrol as another rather sooty recovered SpaceX Falcon 9 booster sailed into Port Canaveral over the weekend and was processed by technicians for turnaround and eventual recycling for another technologically remarkable and cost savings launch from Florida's Space Coast in the not-to-distant future.
The 5x flown and landed Falcon 9 1st stage B1069.5 was towed into Port Canaveral on Sunday, Feb 5 atop the 'A Shortfall of Gravitas' (ASOG) droneship upon which it soft landed in the Atlantic Ocean located north of the Bahamas.
It had landed successfully about 8 minutes after liftoff on the Starlink 5-3 mission on Feb, 2 from Launch Complex 39A (LC-39A) at NASA's Kennedy Space Center in Florida.
Liftoff of the veteran 229-foot-tall (70-meter) Falcon 9 booster B1069.5 on the Starlink 5-3 mission delivered 53 more Starlinks to orbit and took place overnight into mostly clear dead of night skies at 2:58 a.m. EDT (0758 GMT) Thursday, February 2, from Launch Complex 39A (LC-39A) at NASA's Kennedy Space Center in Florida  – some 12 minutes later than initially planned at 2:43 a.m. after a late in the countdown change in T-Zero.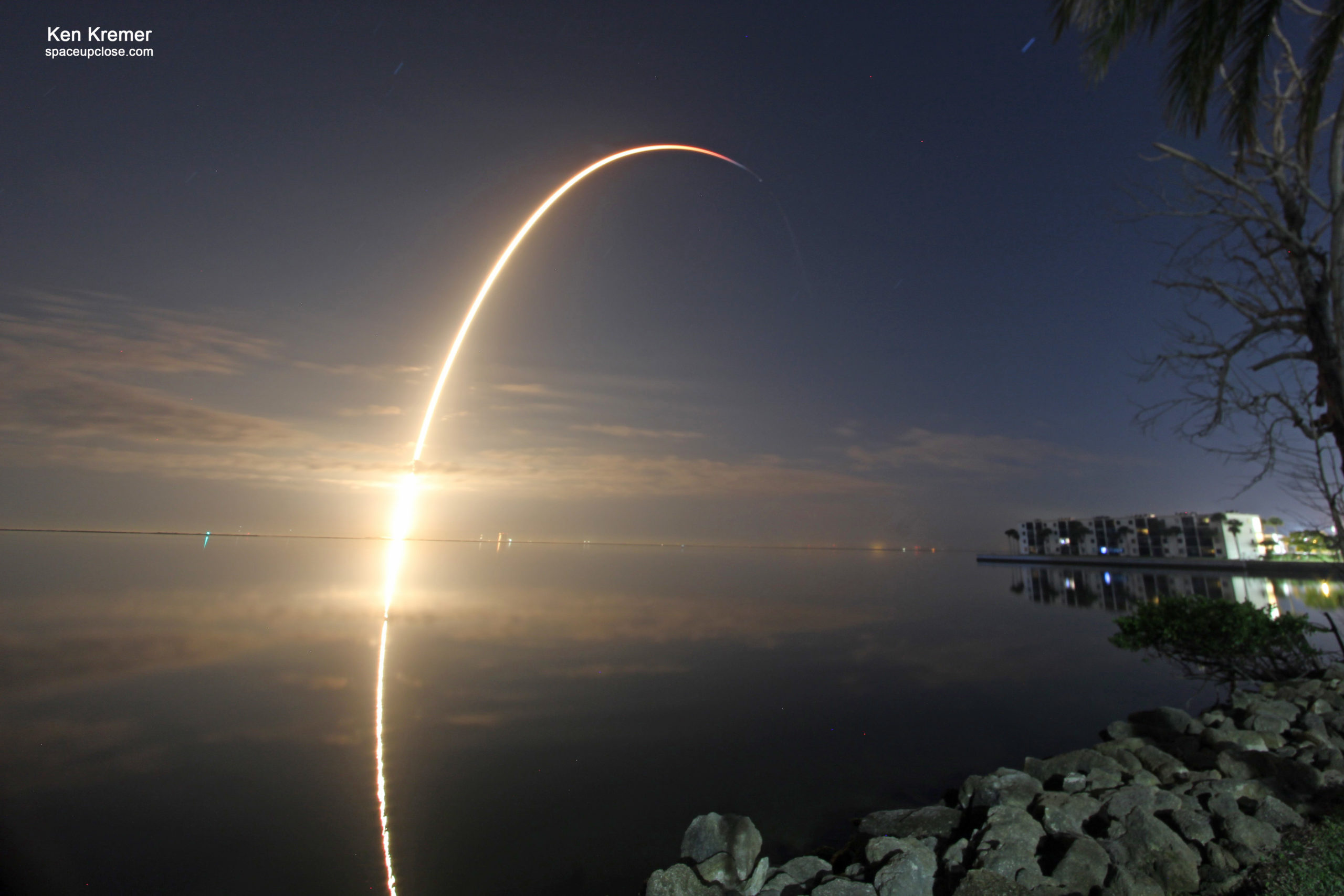 Overall this Starlink 5-3 launch marked the 200th successful Falcon 9 launch.
After berthing at North Cargo Pier 6 on Sunday, technicians spent the next two days attaching the hoisting rig to the top of the 16 story tall spent booster and craned it with all four legs deployed off ASOG and onto the ground pedestal work stand.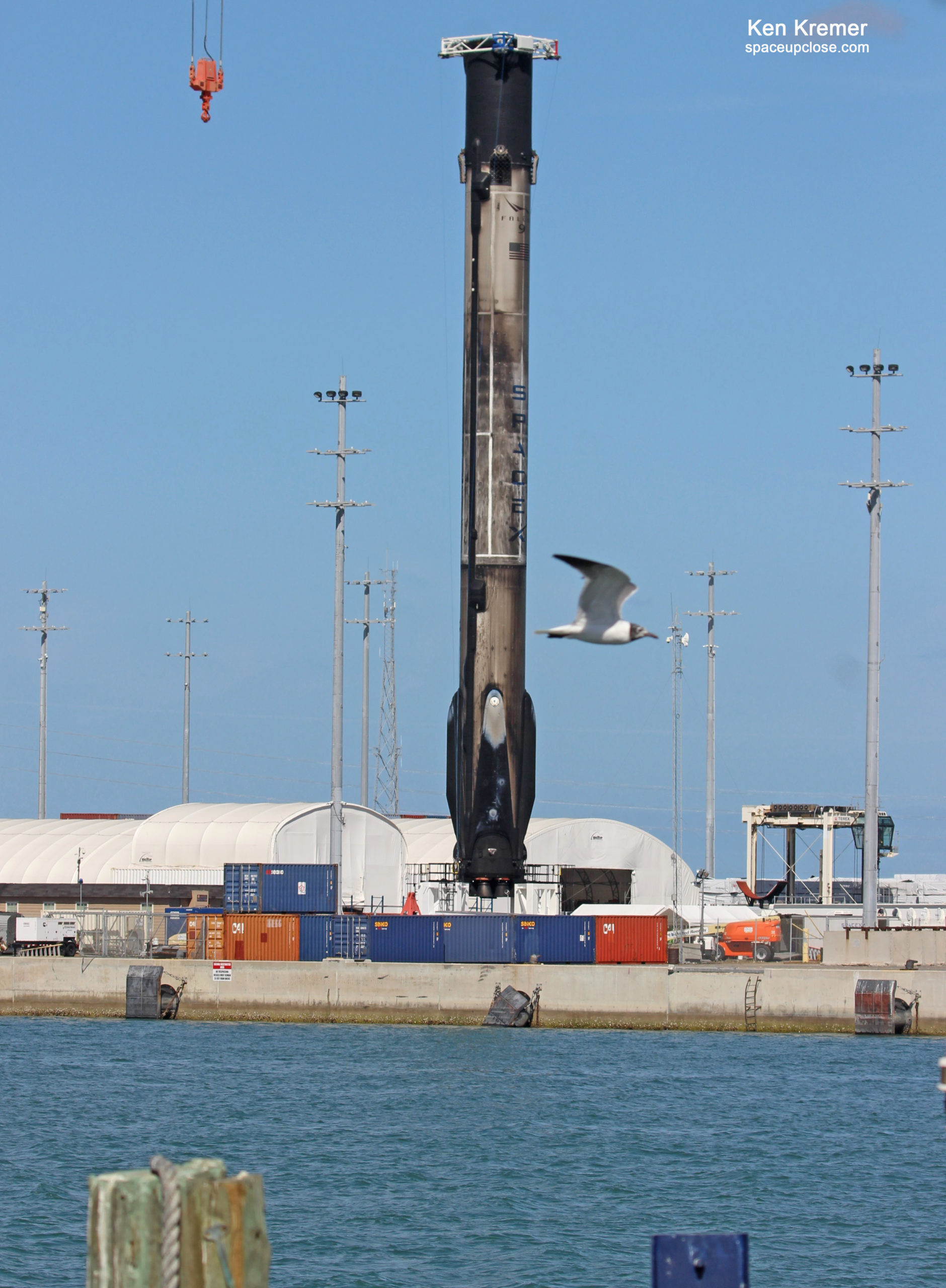 We enjoyed the view of 1st stage  B1069 before and after the leg retraction on beautifully sunny days.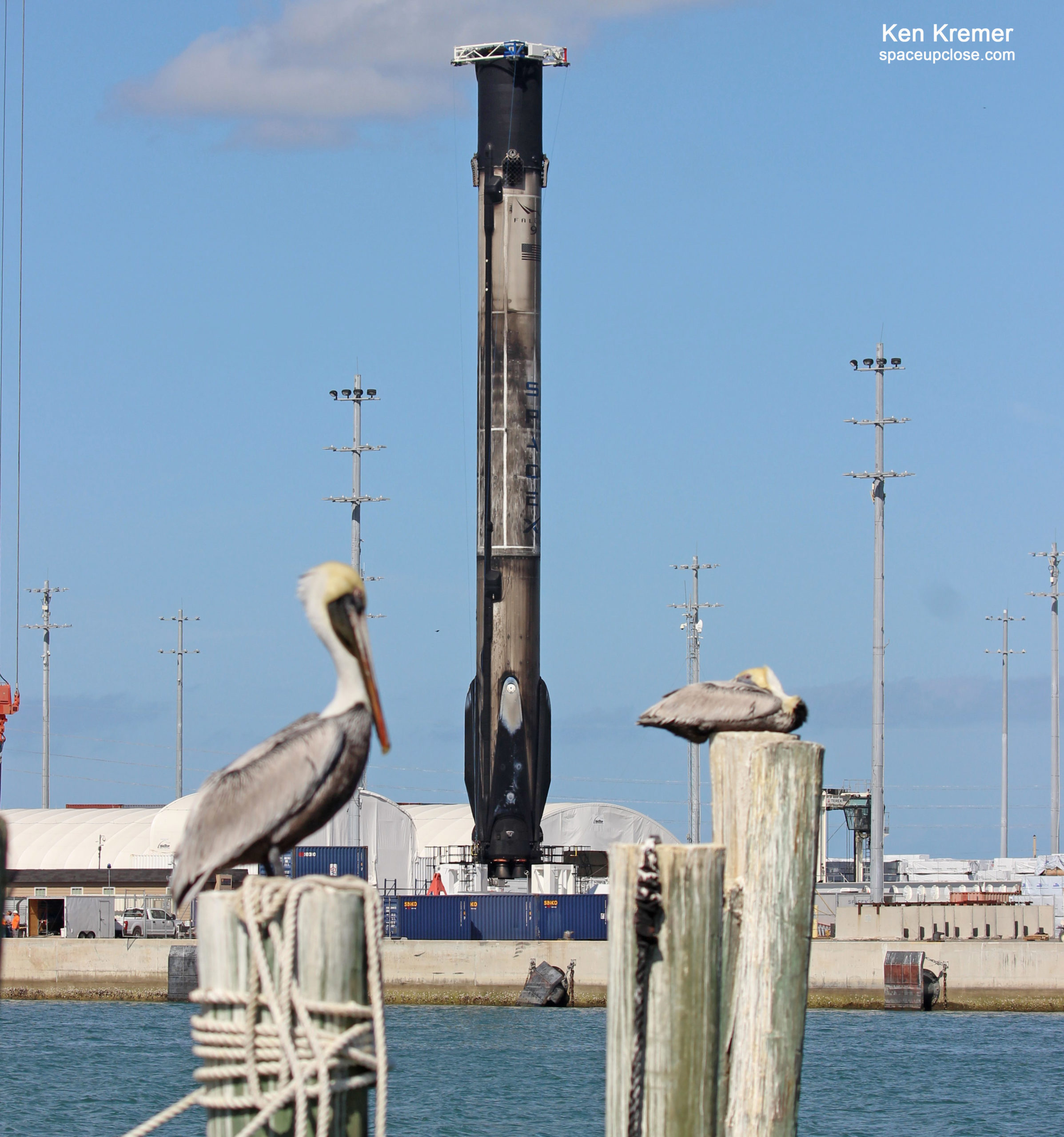 Enjoy our photos taken by the Space UpClose team of Ken Kremer and Jean Wright.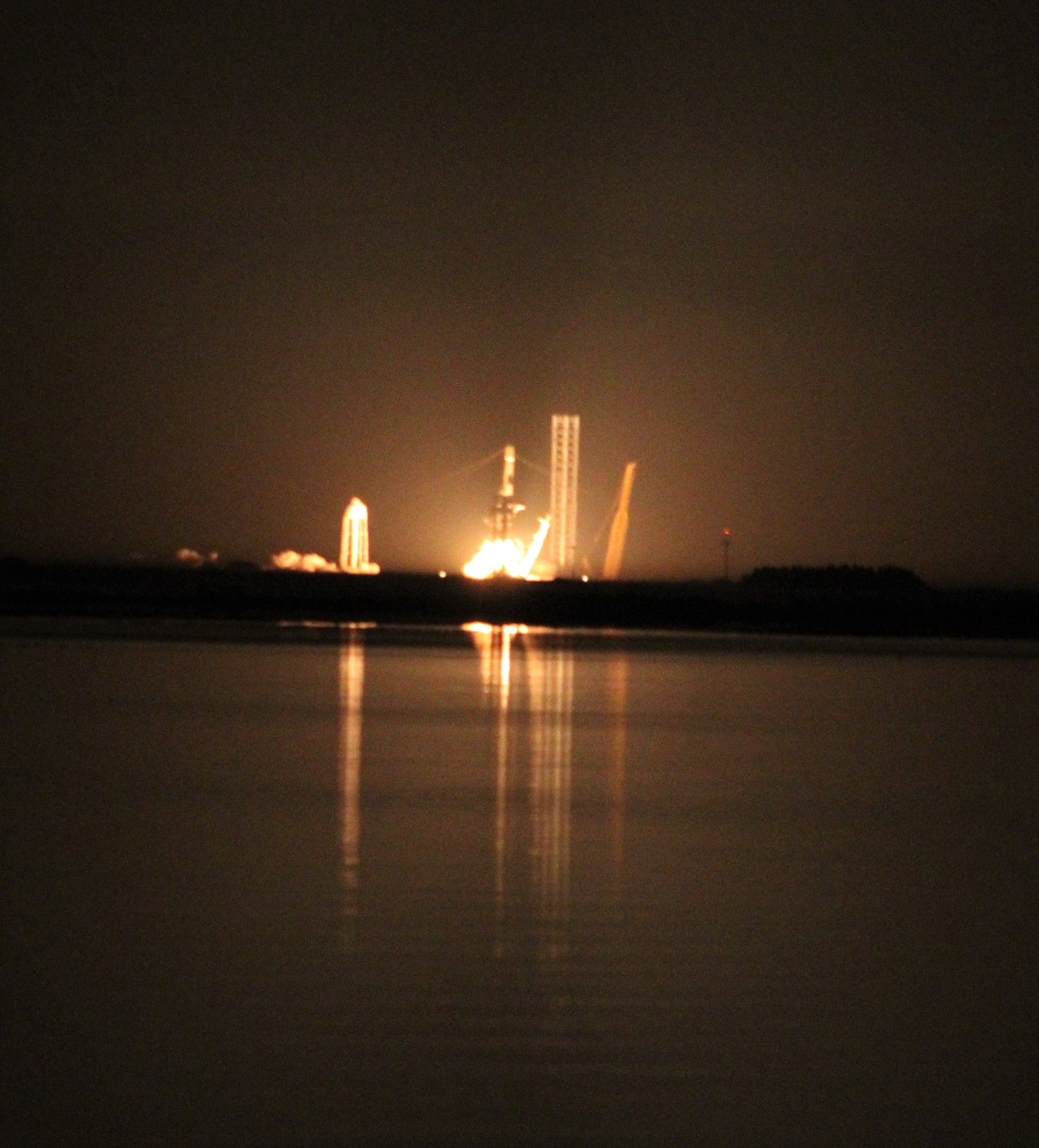 We captured beautiful views of the 9 Merlin 1D 1st stage engine basking in the sun after the landing legs were raised and before it was rotated down horizontally for transport back to the Cape – where it will be refurbished for another launch likely sometime soon.
And its always fascinating to see the wildlife fly and swim by and boaters sail around the always active port.
Most spectators wonder whats all the fuss and that offers us opportunities for outreach about space and science and what happening with NASA's exploration of the Earth, Moon, Mars and beyond.
To date SpaceX has launched 3875 Starlink satellites including prototype and test versions and failed ones, according to a tabulation from astronomer Jonathan McDowell, at the Harvard-Smithsonian Center for Astrophysics.
https://planet4589.org/space/con/star/stats.html
Currently SpaceX has more than 3,538 functioning Starlink satellites in space, with about 3,143 operational
SpaceX has FAA approval to deploy 7,000 Starlinks and eventually hopes to deploy well over 30,000.
Watch Ken's continuing reports about Artemis, SpaceX missions, SLS, Orion and NASA missions, SpaceX Crew and Cargo Dragons, SpaceX Axiom, JWST, DART, Lucy Asteroid mission, GOES, SpaceX Starlink, Commercial Crew and Starliner and Crew Dragon, Blue Origin and Space Tourism, and onsite for live reporting of upcoming and recent SpaceX and ULA launches including Crew 1 & 2 & 3 & 4 & 5, ISS, Solar Orbiter, Mars 2020 Perseverance and Curiosity rovers, NRO spysats and national security missions and more at the Kennedy Space Center and Cape Canaveral Space Force Station.
Stay tuned here for Ken's continuing Earth and Planetary science and human spaceflight news: www.spaceupclose.com – twitter @ken_kremer – email: ken at kenkremer.com
Dr. Kremer is a research scientist and journalist based in the KSC area, active in outreach and interviewed regularly on TV and radio about space topics.
………….
Ken's photos are for sale and he is available for lectures and outreach events
Please consider supporting Ken's work by purchasing his photos and/or donating at Patreon
https://www.patreon.com/kenkremer
Upcoming and recent space events and talks by Ken Kremer & Jean Wright
Jan 21-28: Carnival Cruise Ship Mardi Gras: "What Happening at NASA and Space Exploration" & SpaceX Falcon 9 Starlink 5-2 launch viewing party Jan 26
Jan 12, 2023: 10 AM at Westminster Retirement Center in Orlando/Winter Park, Florida: Presentation by Jean Wright – "Sew Sister to the Stars- How the Humble Art of Sewing Transformed the World of Flight"+ Artemis 1 Moon rocket update
Nov 29 at UCF, Orlando Florida: Presentation by Jean Wright – "Sew Sister to the Stars- How the Humble Art of Sewing Transformed the World of Flight"
Feb 4, 11, Jan 7,11- 2023; from 7 to 9 PM Quality Inn, Titusville, FL:  Join Ken and Jean for Artemis 1, Falcon Heavy and space mission and rocket launch outreach. Ask us anything. plus display our photos and space apparel items for sale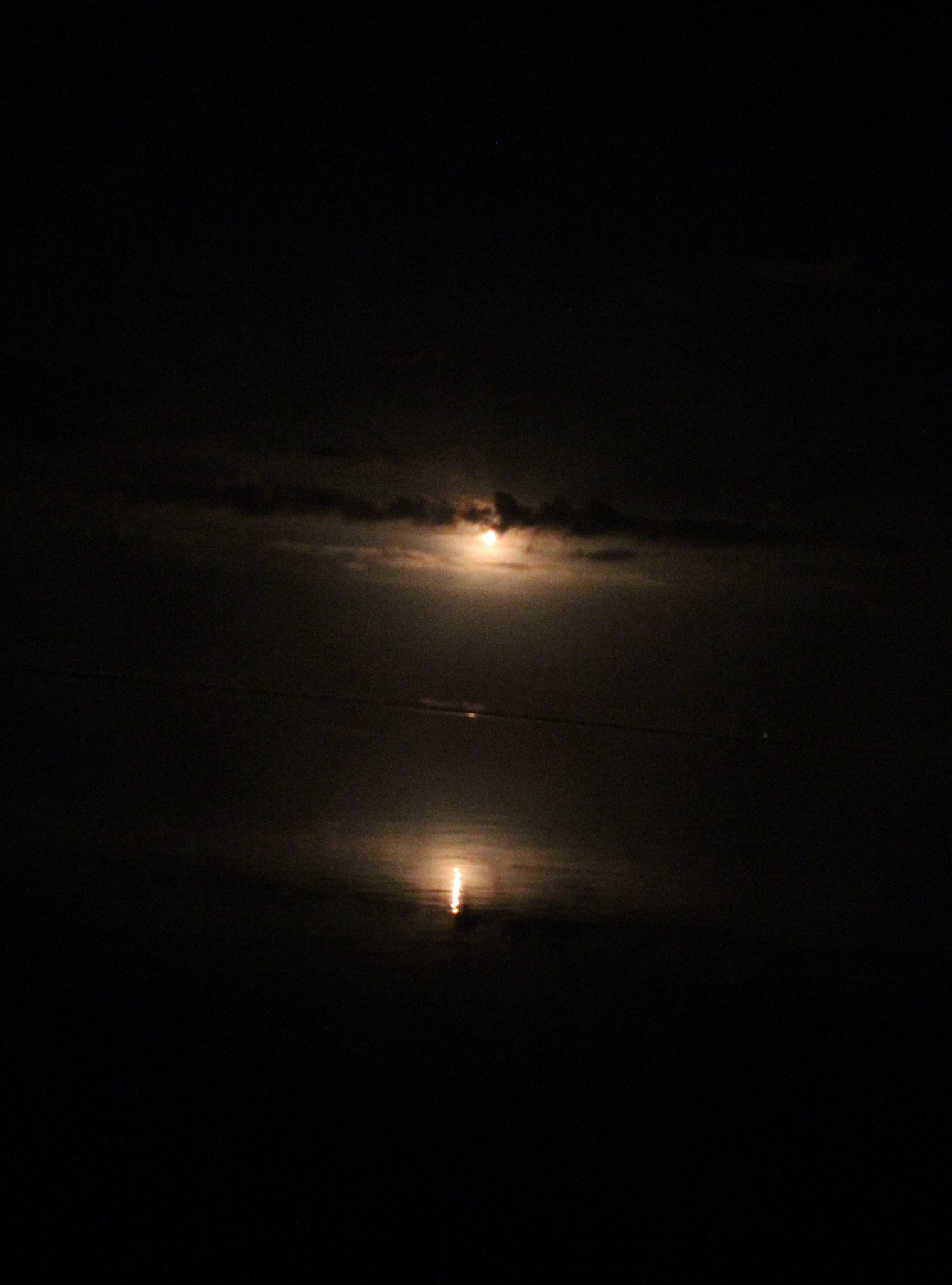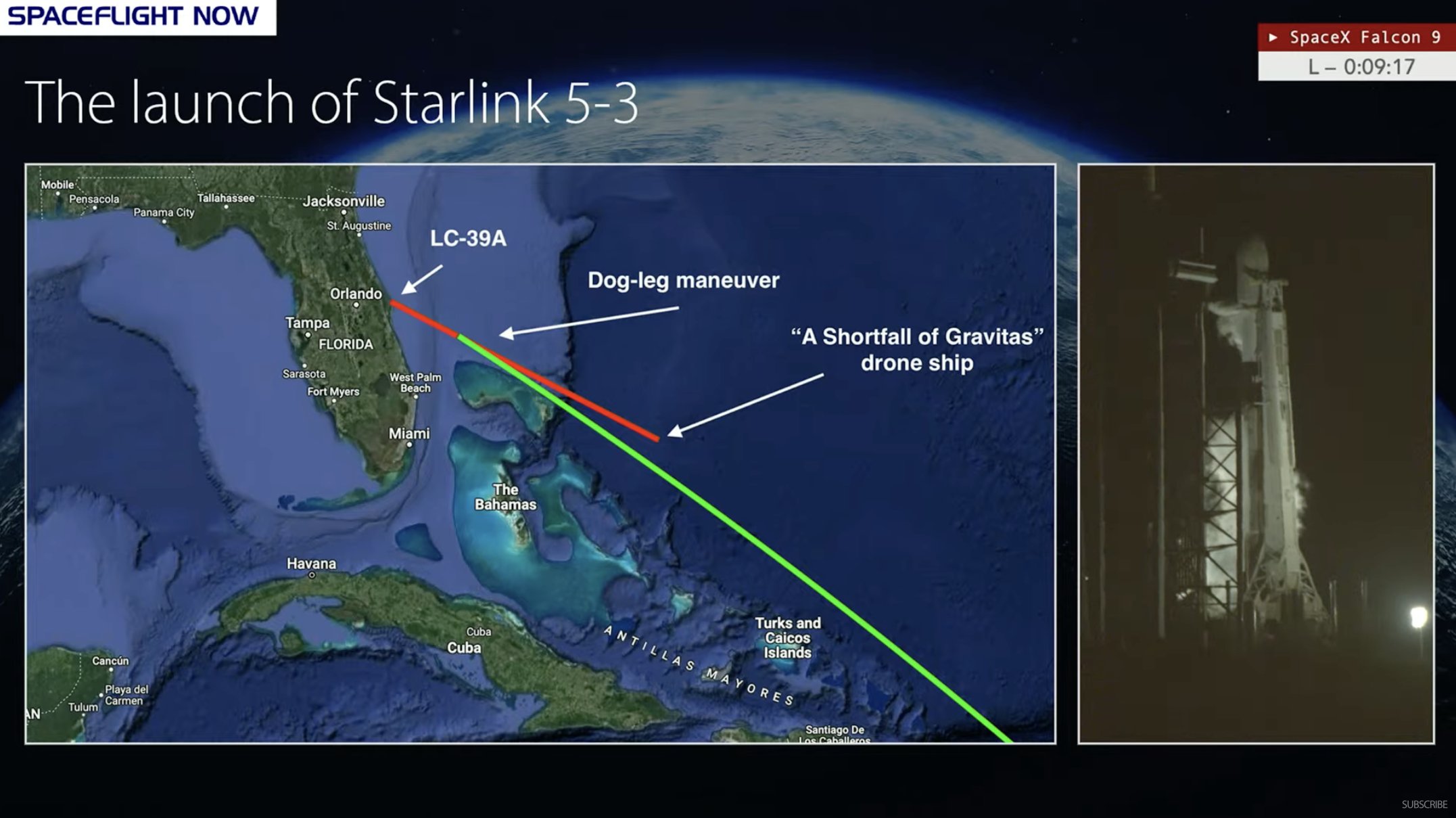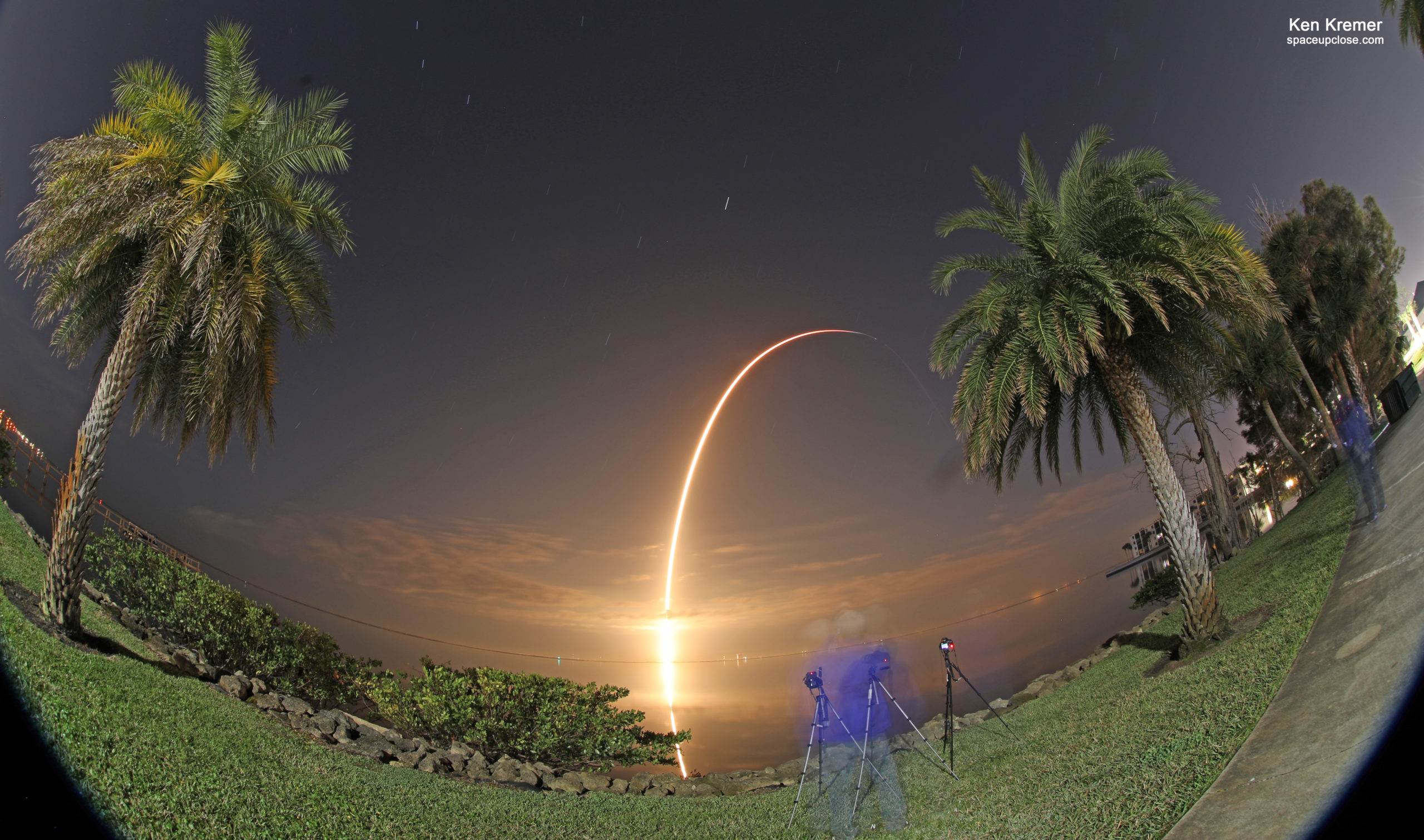 x