For SpaceUpClose.com & RocketSTEM
TITUSVILLE, FL – Huge throngs of thrilled spectators crowded around the Space Coast viewing areas Friday night, Feb. 17, to witness a beautiful SpaceX Falcon 9 liftoff of a six-ton global mobile communications relay from Florida's Space Coast for Inmarsat – one of the worlds leading connectivity companies
The Inmarsat 6 F2 (I6 F2) satellite was delivered to a highly elongated geostationary transfer orbit (GTO) by the Falcon 9 – soaring away on an trajectory to an initial orbit ranging to a high point of some 20,000 miles (over 34,000 kilometers) above Earth and a low point of about 155 miles (250 kilometers) above Earth.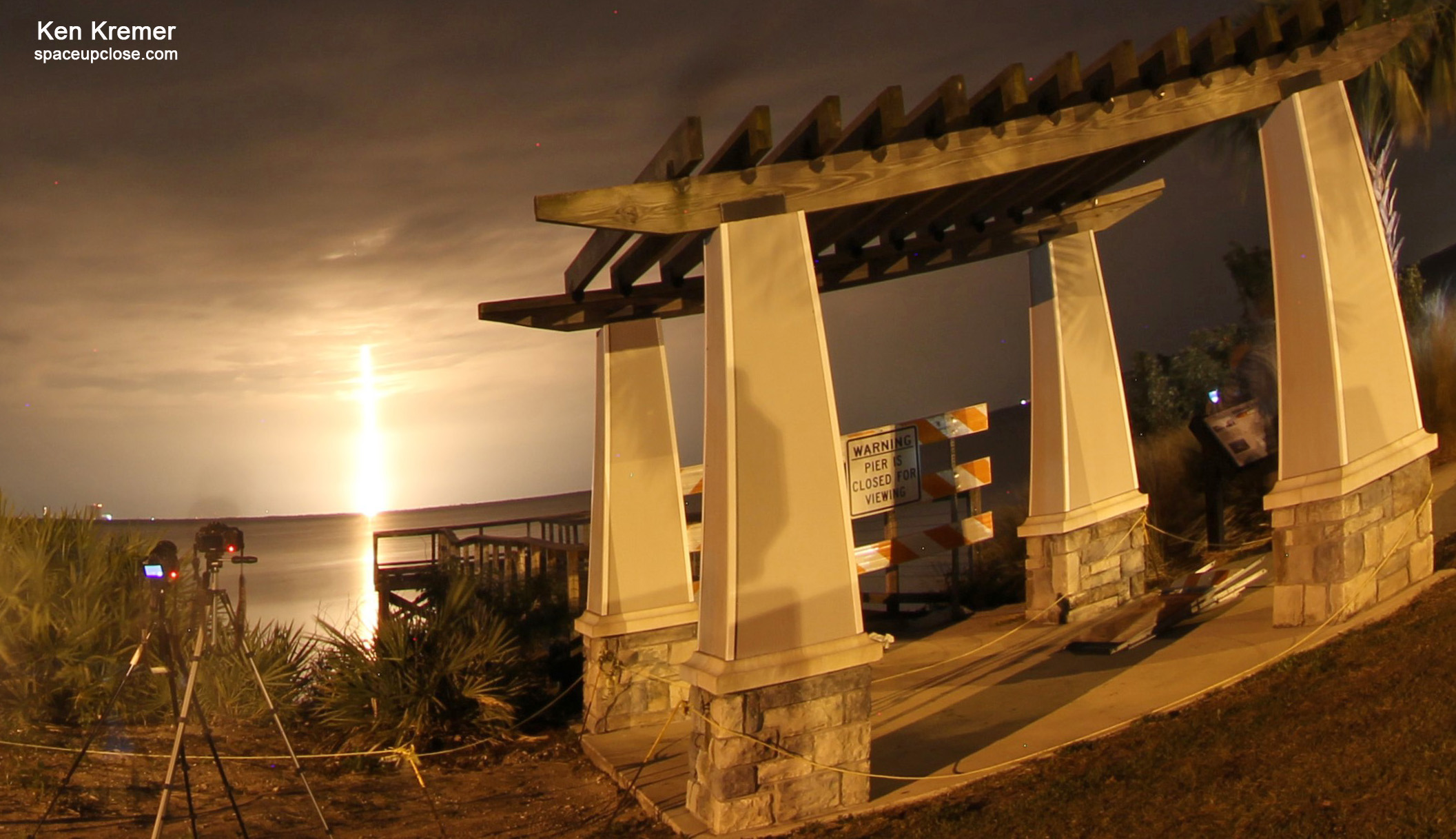 It will provide global high-speed mobile broadband services across air, sea & land for government and commercial customers initially on the U.S. East Coast.
Hordes of excited folks ringed the space port parks, beaches and roads to witness the recycled Falcon 9 blastoff at the start of the weekend since temperatures were quite comfortable.
But widespread clouds rolled in during the final minutes leading up to liftoff.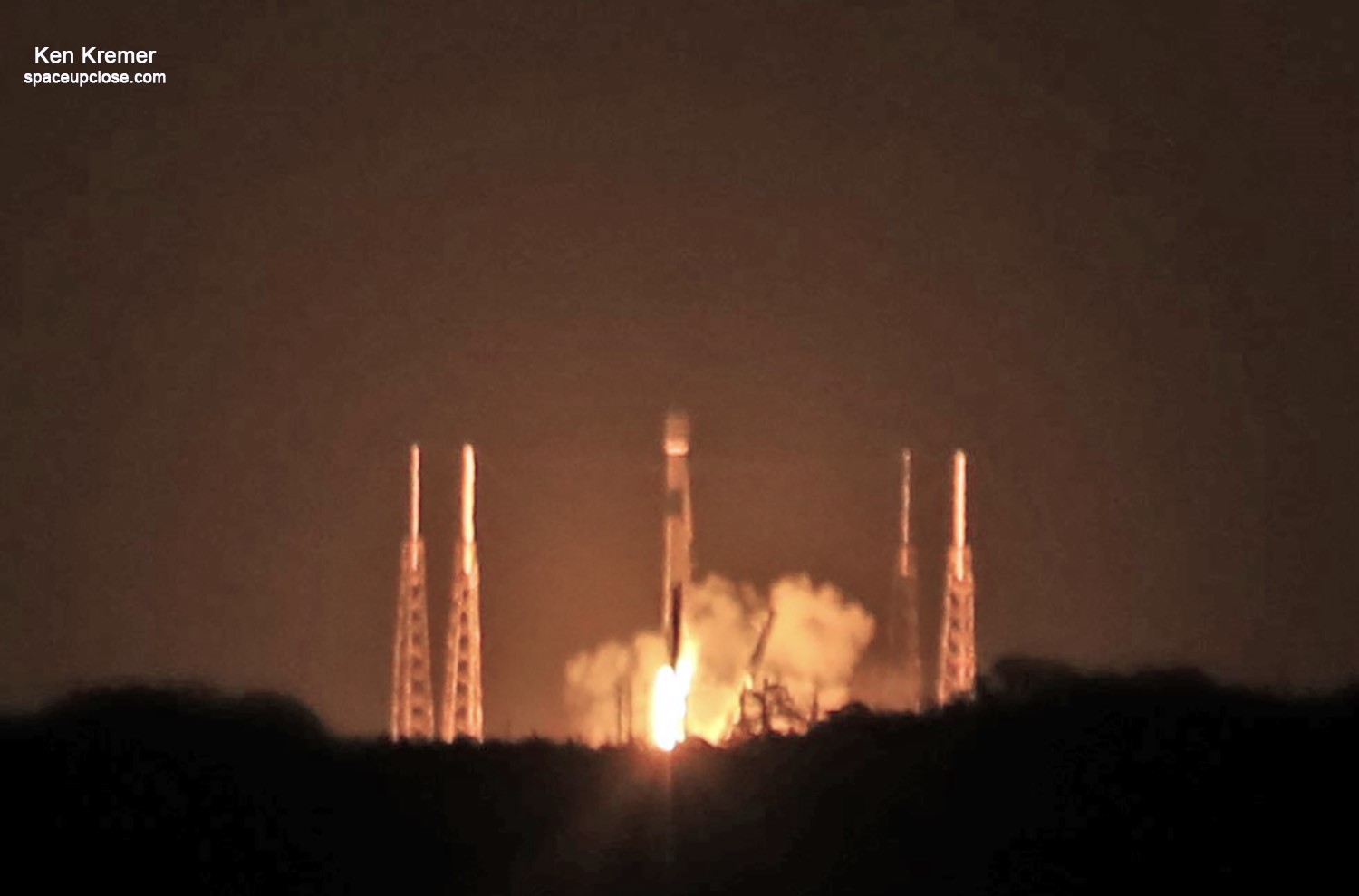 Furthermore the I6 F2 high speed global broadband communications satellite liftoff concluded a successful and exciting bi-coastal launch double header on Friday – as the 2nd of two SpaceX Falcon 9 liftoffs some 9 hours apart.
First from Vandenberg Space Force Base, California with another batch of Starlink internet satellites and finally Cape Canaveral Space Force Station, Florida.
Liftoff of the veteran 229-foot-tall (70-meter) Falcon 9 on the Inmarsat 6 F2 (I6 F2) mission took place at 10:59 p.m. EST Friday, February 17 (0359 GMT Saturday),  from Space Launch Complex 40 at Cape Canaveral Space Force Station in Florida.
"SpaceX successfully launched Inmarsat's latest I-6 F2 satellite," Inmarsat confirmed
We watched from about 12 miles away along the Indian River Lagoon as the Falcon 9 ignited and rose mightily,  soaring high on an easterly trajectory and arcing over darting in and out of clouds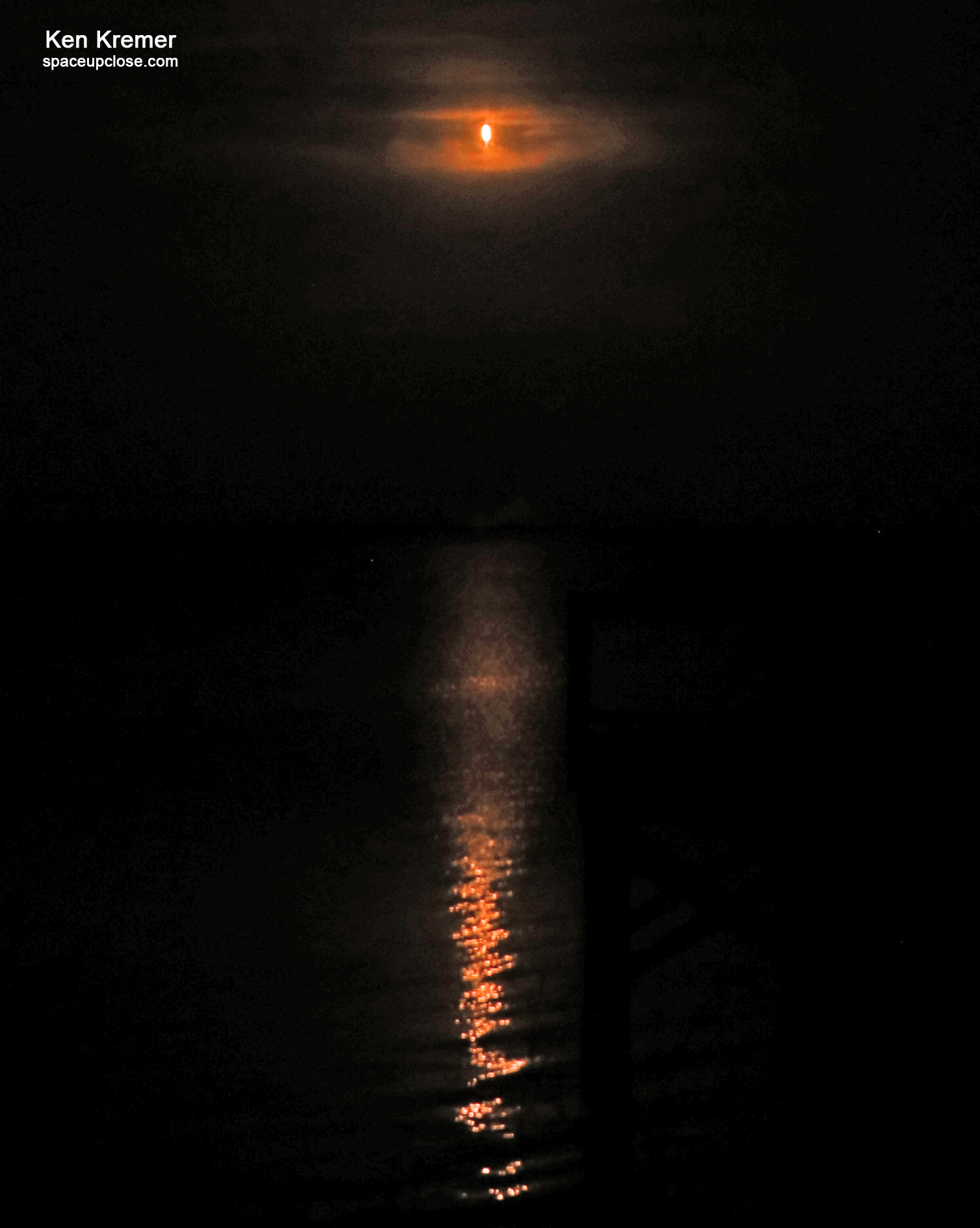 Beautiful but brief viewing for about 30 seconds or so before it disappeared completely behind red hued low cloud deck as it rapidly roared away.
We heard loud rumbles as it gained altitude high overhead buy never caught sight of it again on its way to GTO.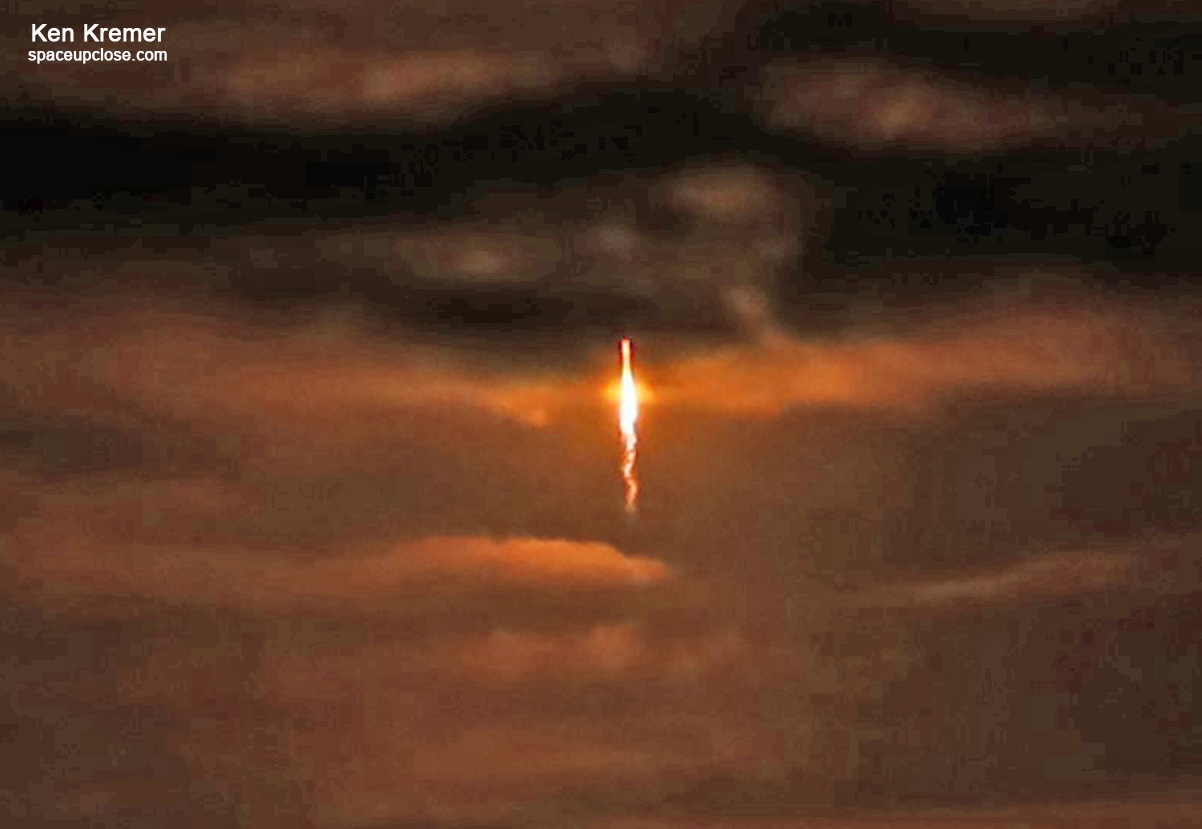 Eight minutes after liftoff the 1st stage nailed the upright landing on the 'Just Read the Instructions' (JRTI) droneship at sea prepositioned and stationed in the Atlantic Ocean some 410 miles (about 665 km) east of Cape Canaveral.
Falcon 9's first stage booster has landed on the Just Read the Instructions droneship pic.twitter.com/kniJMZdRUu

— SpaceX (@SpaceX) February 18, 2023
Enjoy our photos of the SpaceX Inmarsat 6 F2 mission and prelaunch pad views taken by the Space UpClose team of Ken Kremer and Jean Wright.
The veteran Falcon 9 1st stage booster designated with tail number B1077.3 successfully launched and landed for the third time.
Previously B1077.3 supported the launch of NASA SpaceX Crew-5 last fall and GPS III Space Vehicle 06 for the U.S. Space Force.
I-6 F2 is an identical 'twin' to I-6 F1 which launched from Japan on a Japanese H-2 rocket in late 2021.
I-6 F2 weighs 12,048 pounds (5,465 kilograms) and was built by Primes Contractor Airbus
Now safely encapsulated and stored in the @SpaceX launcher fairing, the Airbus designed and built #I6F2 telecoms satellite 🛰️ for @InmarsatGlobal is getting ready for launch! 🚀 pic.twitter.com/98ANYeHoeY

— Airbus Space (@AirbusSpace) February 16, 2023
The satellite will use electric propulsion to raise its orbit to GSO and is loaded with more than a ton of xenon gas as fuel.
I-6 F1 & F2 comprise the most sophisticated commercial communications satellites ever built and orbited.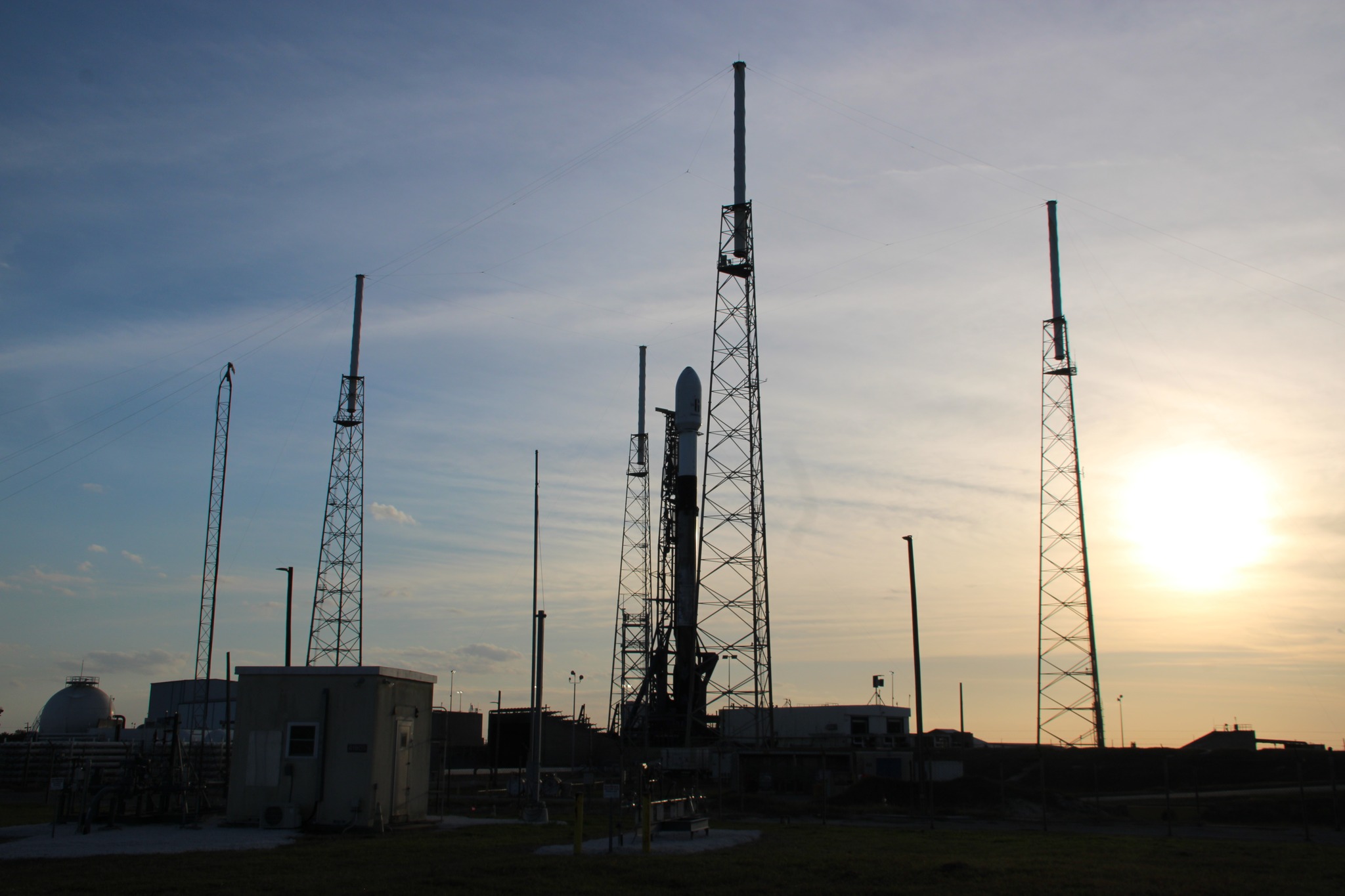 The Falcon 9 and I-6 F2 reached a top speed of almost 40,000 km/h as it left Earth above central Africa.
I-6 F2 was deployed from the upper stage as planned 32 minutes after liftoff.
Deployment of @InmarsatGlobal's I-6 F2 confirmed pic.twitter.com/6BrbGHx5Dd

— SpaceX (@SpaceX) February 18, 2023
The satellite will now spend several months travelling to its geostationary orbit, 36,000 km above the Equator, using its onboard electric propulsion system.
It is scheduled to connect its first customers in 2024, following rigorous in-orbit technical testing.
This is #I6F2 ⬇️
🛰️ With its twin #I6F1, both will enhance Inmarsat's high-speed broadband service for customers across land, sea & air.
⚖️Launch mass of 5.5 t
🤝@InmarsatGlobal
🚀@SpaceX Falcon 9
📍@NASAKennedy
📅Launch scheduled for 17th Feb at 22:59 EST (18th Feb 03:59 UTC) pic.twitter.com/o3s7qNLTMO

— Airbus Space (@AirbusSpace) February 15, 2023
"They will provide a revolutionary upgrade in Inmarsat's global coverage services for at least the next 15 years. I-6 F1 is scheduled to connect its first customers later this year." Inmarsat said.
"The new I-6 satellites add further capabilities to Inmarsat's ORCHESTRA communications network; a unique, global, multi-dimensional, dynamic mesh network that will redefine connectivity at scale with the highest capacity for mobility worldwide. ORCHESTRA enables Inmarsat's partners and customers to keep pace with their growing data demands and enables them to empower emerging technologies in the future, like autonomous vehicles or flying taxis."
#I6F2 telecoms spacecraft launch 🚀 is getting closer. In a few hours, the Airbus-built satellite 🛰️ will lift off.
The spacecraft was designed, built and tested in Airbus' facilities to prepare for its missions for @InmarsatGlobal. Check this out! pic.twitter.com/RH5iatdgOv

— Airbus Space (@AirbusSpace) February 17, 2023
"I want to extend my profound thanks and appreciation to our dedicated employees and partners who have made this launch a reality. Our I-6 programme has been six years in the making. Last night's launch marked another milestone as we revolutionise global communications at scale," said Rajeev Suri, CEO, Inmarsat, in a statement.
"Of course, this is not the end. Along with the I-6s, we will add five more advanced spacecraft to our fleet by 2025 as part of our fully funded technology roadmap. That will allow us to continue to meet our customers' needs into the 2030s and beyond, while enabling new technologies for a smarter, more connected Earth."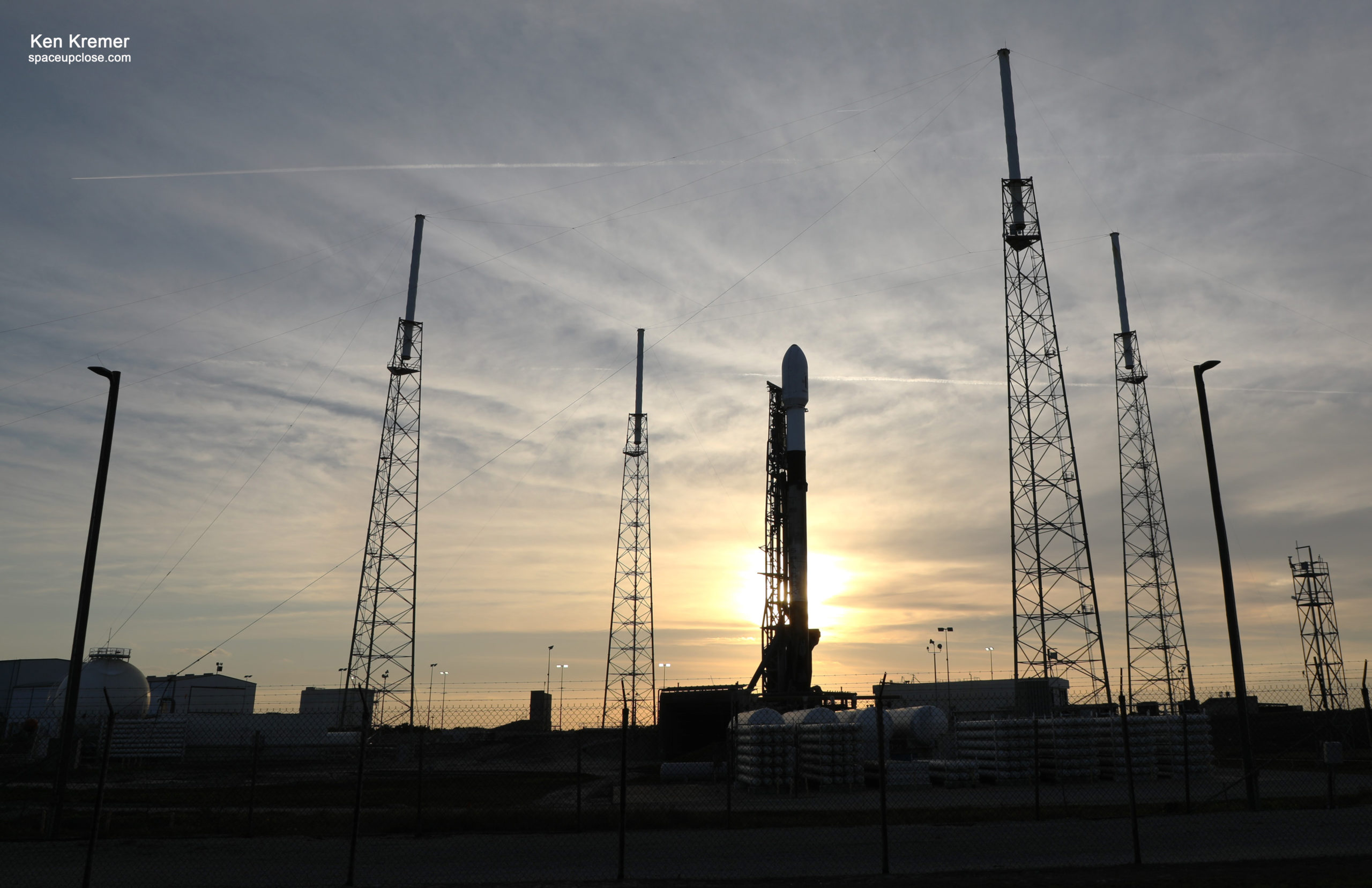 Overall these pair of Friday liftoffs marked SpaceX's 11th and 12 launches in 2023.
Thus SpaceX blistering pace could well achieve their 100 launch goal for 2023
Overall this was the 205th Falcon 9 launch since 2010
A very busy schedule is ahead in Feb culminating in the NASA SpaceX Crew-6 launch of 4 astronauts to the ISS NET Feb. 26.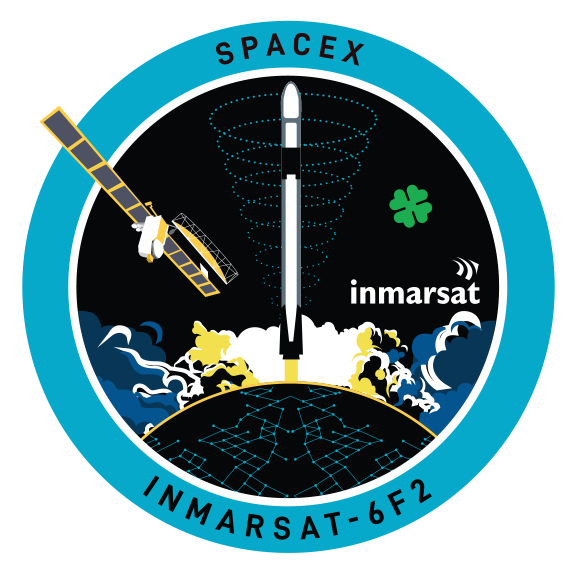 Watch Ken's commentary about NASA. Project Artemis SLS and Orion, SpaceX Falcon Heavy, Crew-5 & 6, NASA SpaceX Crew & Cargo Dragons and more
Feb 9/10:  WFTV ABC News Orlando interview about SpaceX Starship successful static fire test of 31 Raptor engines at Boca Chica
https://www.wftv.com/news/local/brevard-county/spacex-completes-successful-static-fire-test-33-engine-starship-booster/LDYL2CDXS5ETHG7TGG2RH2JV7I/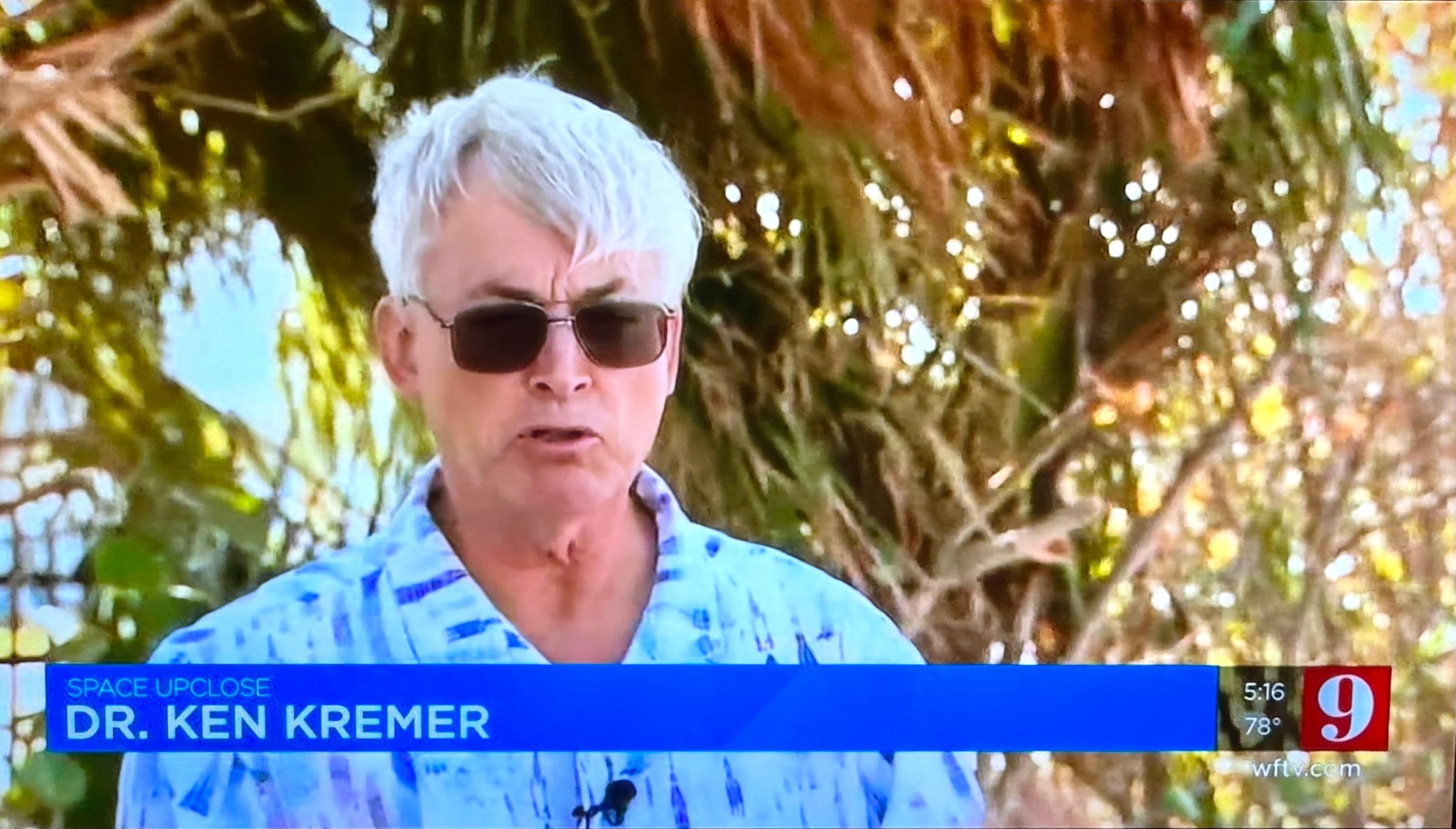 Feb 8/9:  WFTV ABC News Orlando interview about how NASA needs a definitive and fully funded plan to deorbit the ISS safely in case of an emergency and serious debris hit causing it to lose control b4 it's terminated in 2030- in light of the recent Soyuz crew capsule leak from micrometeoroid impact
Jan 3/4: WFTV ABC News Orlando interview about Jan 3 SpaceX Transporter 6 launch – 1st of 2023 – and record setting year ahead with many exciting missions for NASA and private astronauts, science probes, mission, US Space Force, new rockets like ULA Vulcan & more!
Dec 28/29: Fox 35 Orlando – Watch my commentary about NASA's fantastic success in space exploration in 2022 and ambitious schedule of whats ahead in 2023:
https://www.fox35orlando.com/video/1159922
Dec 11/12: BBC World News TV interview about  successful splashdown of NASA Orion concluding the 25 day Artemis 1 lunar test flight around the Moon and back, and how that sets up a human return to the Moon on Artemis 2 and landing on Artemis 3. Plus what's beyond for NASA deep space exploration to Mars and the search for life beyond Earth
Watch Ken's continuing reports about Artemis, SpaceX missions, SLS, Orion and NASA missions, SpaceX Crew and Cargo Dragons, SpaceX Axiom, JWST, DART, Lucy Asteroid mission, GOES, SpaceX Starlink, Commercial Crew and Starliner and Crew Dragon, Blue Origin and Space Tourism, and onsite for live reporting of upcoming and recent SpaceX and ULA launches including Crew 1 & 2 & 3 & 4 & 5, ISS, Solar Orbiter, Mars 2020 Perseverance and Curiosity rovers, NRO spysats and national security missions and more at the Kennedy Space Center and Cape Canaveral Space Force Station.
Stay tuned here for Ken's continuing Earth and Planetary science and human spaceflight news: www.spaceupclose.com – twitter @ken_kremer – email: ken at kenkremer.com
Dr. Kremer is a research scientist and journalist based in the KSC area, active in outreach and interviewed regularly on TV and radio about space topics.
………….
Ken's photos are for sale and he is available for lectures and outreach events
Please consider supporting Ken's work by purchasing his photos and/or donating at Patreon
https://www.patreon.com/kenkremer
Upcoming and recent space events and talks by Ken Kremer & Jean Wright
Jan 21-28: Carnival Cruise Ship Mardi Gras: "What Happening at NASA and Space Exploration" & SpaceX Falcon 9 Starlink 5-2 launch viewing party Jan 26
Jan 12, 2023: 10 AM at Westminster Retirement Center in Orlando/Winter Park, Florida: Presentation by Jean Wright – "Sew Sister to the Stars- How the Humble Art of Sewing Transformed the World of Flight"+ Artemis 1 Moon rocket update
Nov 29 at UCF, Orlando Florida: Presentation by Jean Wright – "Sew Sister to the Stars- How the Humble Art of Sewing Transformed the World of Flight"
Feb 4, 11, 24, 25; Jan 7,11- 2023; from 7 to 9 PM Quality Inn, Titusville, FL:  Join Ken and Jean for Artemis 1, Falcon Heavy and space mission and rocket launch outreach. Ask us anything. plus display our photos and space apparel items for sale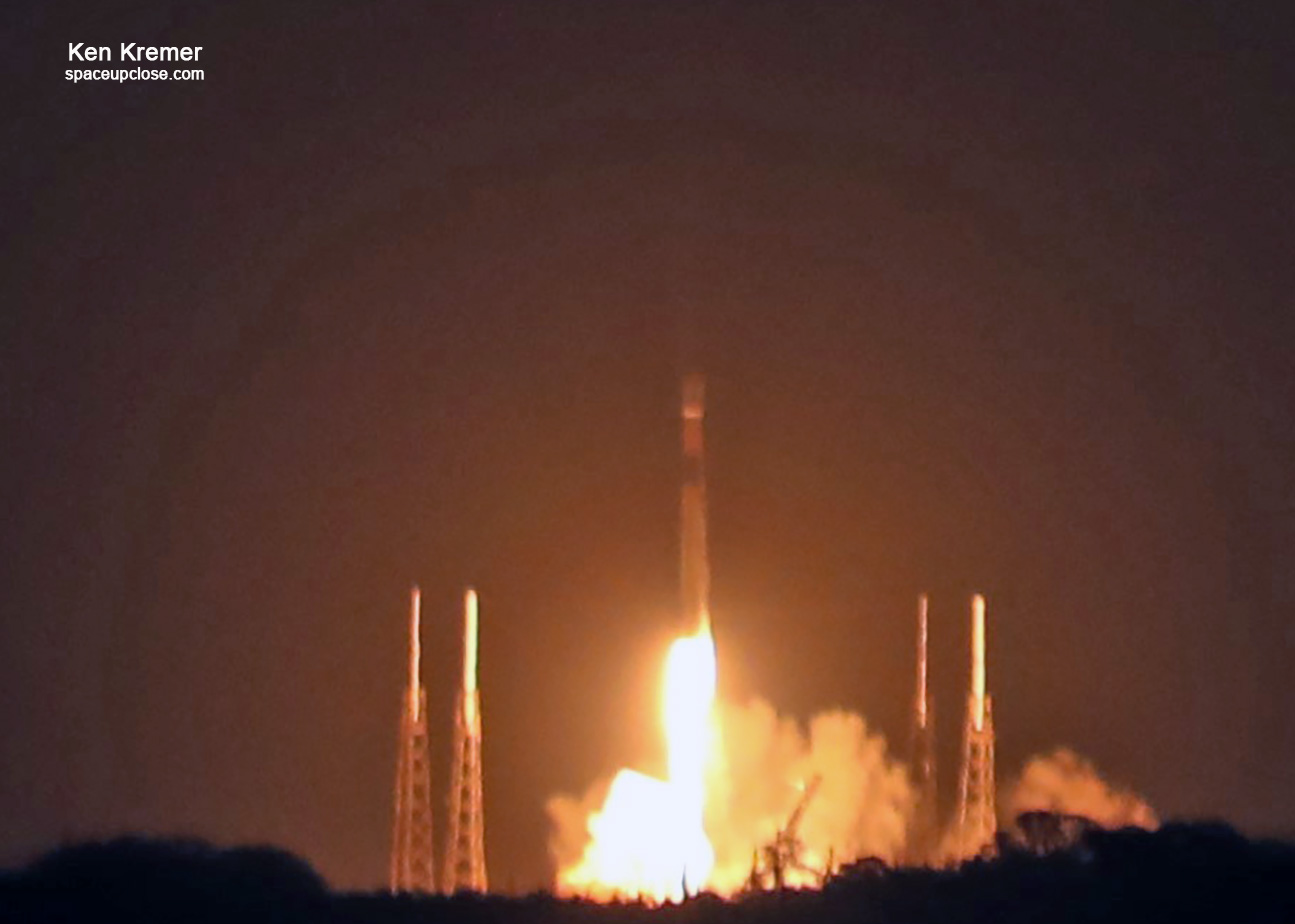 Fisheye Streak to orbit! SpaceX Falcon 9 Inmarsat-6 F2 mobile comsat mission blasts off at 10:59 p.m. ET Feb. 17, 2023 from Space Launch Complex 40 on Cape Canaveral Space Force Station. Using 3X flown Falcon 9 B1077 delivers I-6 F2 satellites to geostationary transfer orbit (GTO). Falcon 9 disappeared behind thick clouds after 30 seconds – arcing over and Falcon 9 flames reflecting in Indian River lagoon waters below. Single image using Fisheye lens. As seen from Indian River shore, Titusville – soars to right of VAB with Hurricane Nicole damaged pier. Credit: Ken Kremer/spaceupclose.com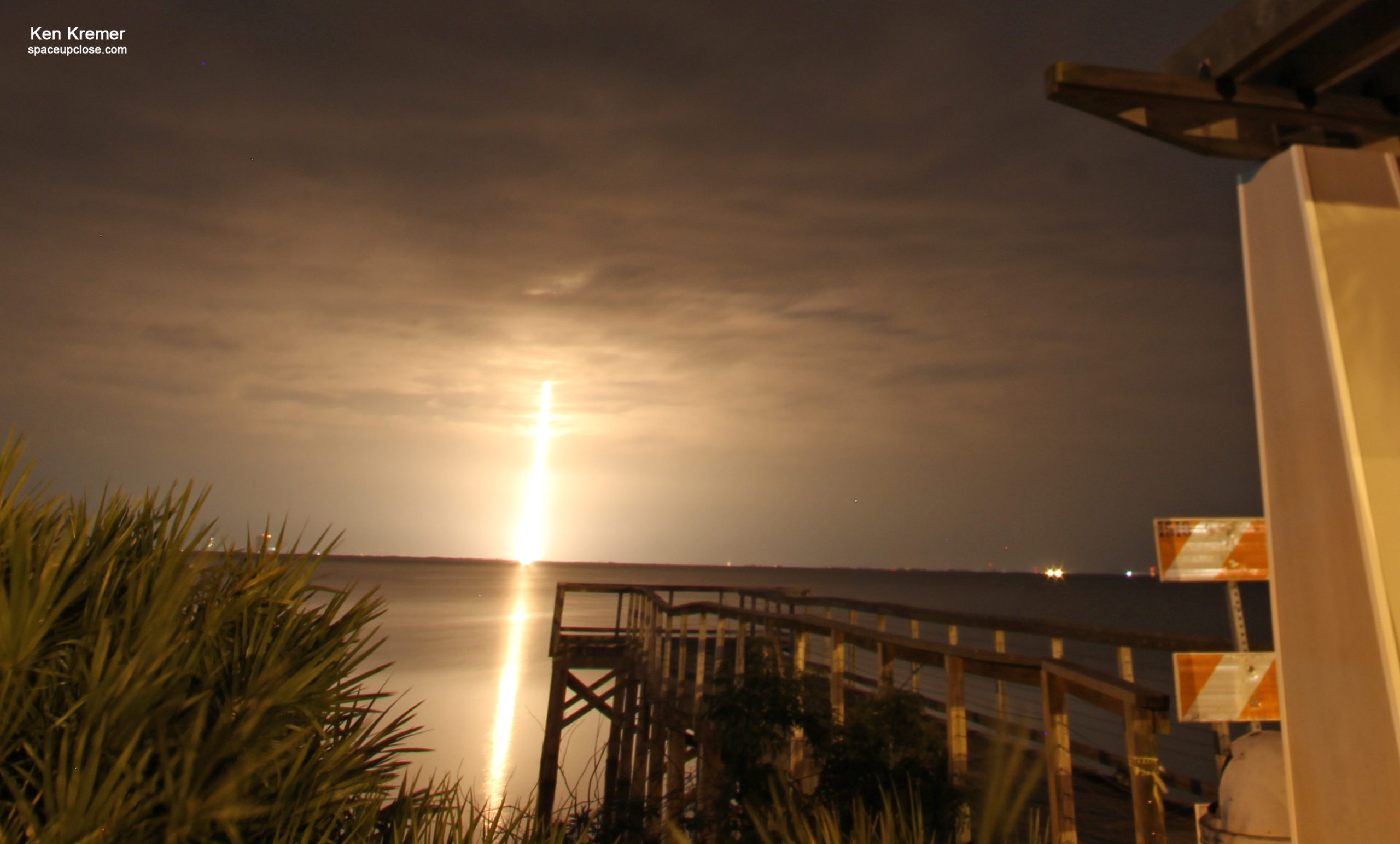 Streak to orbit! SpaceX Falcon 9 Inmarsat-6 F2 mobile comsat mission blasts off at 10:59 p.m. ET Feb. 17, 2023 from Space Launch Complex 40 on Cape Canaveral Space Force Station. Using 3X flown Falcon 9 B1077 delivers I-6 F2 satellites to geostationary transfer orbit (GTO). Falcon 9 disappeared behind thick clouds after 30 seconds – arcing over and Falcon 9 flames reflecting in Indian River lagoon waters below. Single image. As seen from Indian River shore, Titusville – soars to right of VAB. Credit: Ken Kremer/spaceupclose.com
x