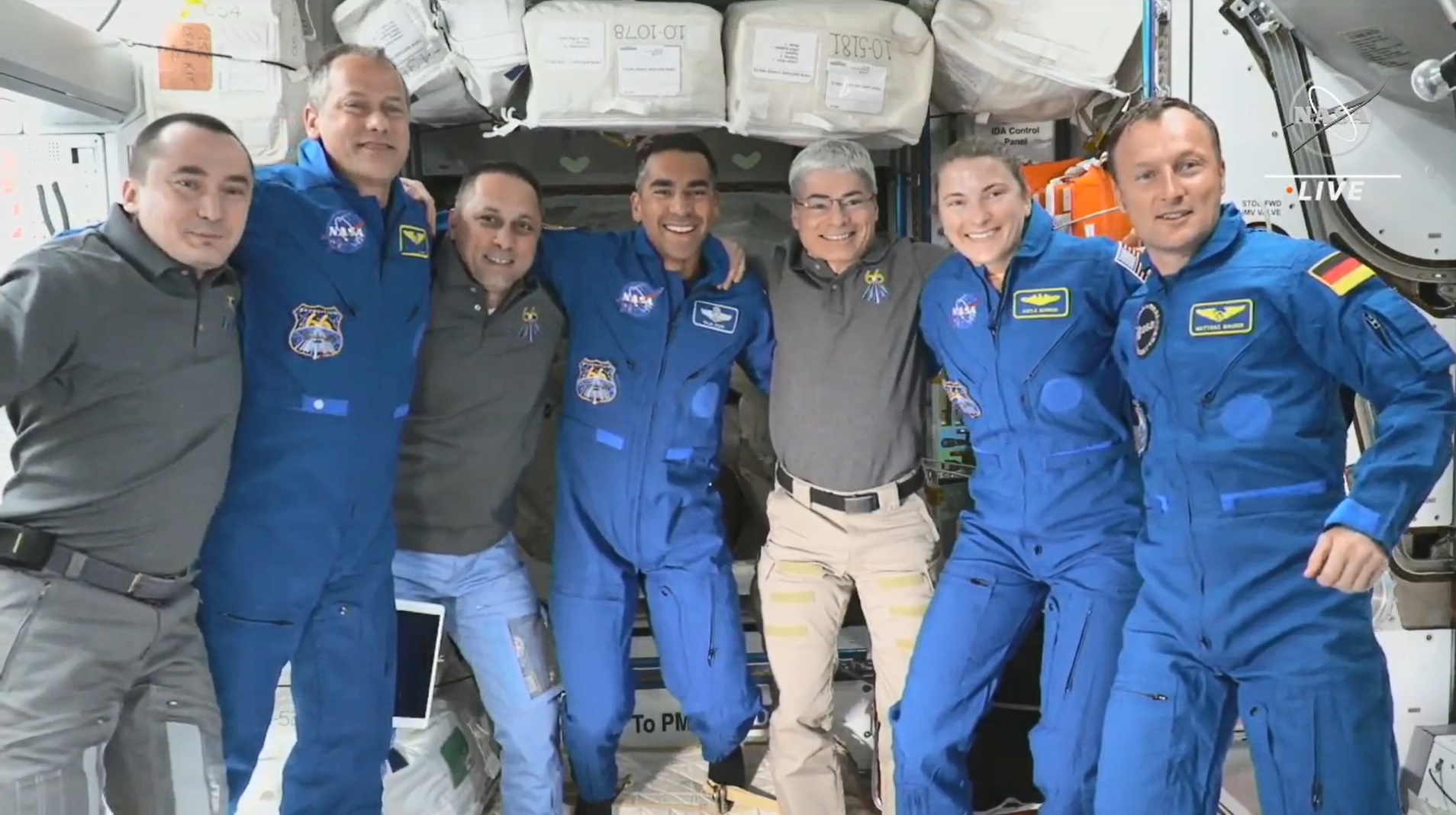 For SpaceUpClose.com & RocketSTEM
KENNEDY SPACE CENTER, FL –  One day after a cloud obscured but nevertheless stunning nighttime blastoff from the Kennedy Space Center (KSC) the four multinational German and American astronauts on the NASA, ESA Crew-3 mission safely and successfully docked to the International Space Station (ISS) Thursday evening, Nov. 11 gliding into port aboard SpaceX's commercial Crew Dragon Endeavour spaceship on its inaugural flight – kicking off a half year science mission at the orbiting microgravity research outpost as members of the newly enlarged Expedition 66.
Clearly eager to begin their weather delayed stay in space the NASA ESA SpaceX Crew-3 astronaut quartet docked to the ISS at 6:32 p.m. EST (2332 GMT) Thursday, Nov. 11, over 30 minutes ahead of schedule – and less than 24 hours after launching from the Kennedy Space Center in Florida.
NASA astronauts Raja Chari, Tom Marshburn, Kayla Barron, and ESA (European Space Agency) astronaut Matthias Maurer from Germany opened the hatch of their Crew Dragon spacecraft Endurance at 8:25 p.m.
They floated through the opening one by one led by NASA mission specialist Kayla Barron, to exuberant bear hugs, high fives and thumbs up with the trio of Russian and American crew members already on board and then participated in a welcome ceremony with their new Expedition 66 crewmates at 9 p.m.
👨‍🚀 The #Crew3 astronauts have arrived!

Just now, @Astro_Raja, @AstroMarshburn, Kayla Barron, and @astro_matthias entered the @Space_Station. Celebrate with us by tuning in LIVE to @NASA TV: https://t.co/6vyS6cjr4n pic.twitter.com/TgpnDMsUXN

— NASA Commercial Crew (@Commercial_Crew) November 12, 2021
Crew-3 were welcomed by fellow NASA astronaut Mark Vande Hei, Expedition 66 Commander Anton Shkaplerov and Flight Engineer Pyotr Dubrov of Roscosmos – who all previously arrived on Russian Soyuz capsules.
Four new astronauts through the hatch and seven crewmembers total on the @Space_Station!

After almost exactly a day from launch, #Crew3 is aboard the orbiting laboratory. pic.twitter.com/QJoBUsJcsj

— NASA (@NASA) November 12, 2021
"I can't tell you how happy I am to see these smiling faces," said NASA astronaut Mark Vande Hei welcoming Crew-3. "Every one of us, all seven of us are friends, and we're going to become even better friends as time goes on. And we've got a lot of work to do."
"At this moment, we've got 60 experiments in progress, and of course by the time we finish our time up here, we'll have participated in many more. We've got a lot of work to do, a lot of exciting times coming up."
Mark Vande Hei is about halfway through his planned nearly year long stay on board the orbiting microgravity research lab.
NASA and ESA officials also participated in the welcome ceremony from Earth – namely Kathy Lueders, NASA associate administrator for Space Operations, NASA and Josef Aschbacher, ESA director-general.
Crew Dragon Endurance – flying on its maiden mission – performed flawlessly and  docked autonomously to the orbital complex  at the forward port of the station's Harmony module while the spacecrafts were flying 260 miles (400 km) above the eastern Caribbean Sea on Thursday, Nov. 11.
✔️ SOFT CAPTURE CONFIRMED @SpaceX's Crew Dragon spacecraft docked to the @Space_Station at 6:32pm ET with the #Crew3 astronauts aboard: https://t.co/6vyS6cjr4n pic.twitter.com/JX3ufjTevg

— NASA Commercial Crew (@Commercial_Crew) November 11, 2021
The entire rendezvous, docking, hatch opening and welcome ceremony were broadcast live on NASA Television, the NASA app, and the agency's website – providing ongoing live coverage to welcome the new crew aboard the orbital outpost.
Endurance has arrived at the hold point 20 meters from the @Space_Station. #Crew3 and ground teams are evaluating the lighting before giving a final "go" for docking. pic.twitter.com/1TYmDtSqaf

— NASA (@NASA) November 11, 2021
The Crew-3 astronauts are the third crew to fly a full-duration six-month long science mission to the orbiting laboratory on a SpaceX Crew Dragon, the fourth to the station and the 5th human spaceflight overall on a SpaceX Crew Dragon over the past 18 months.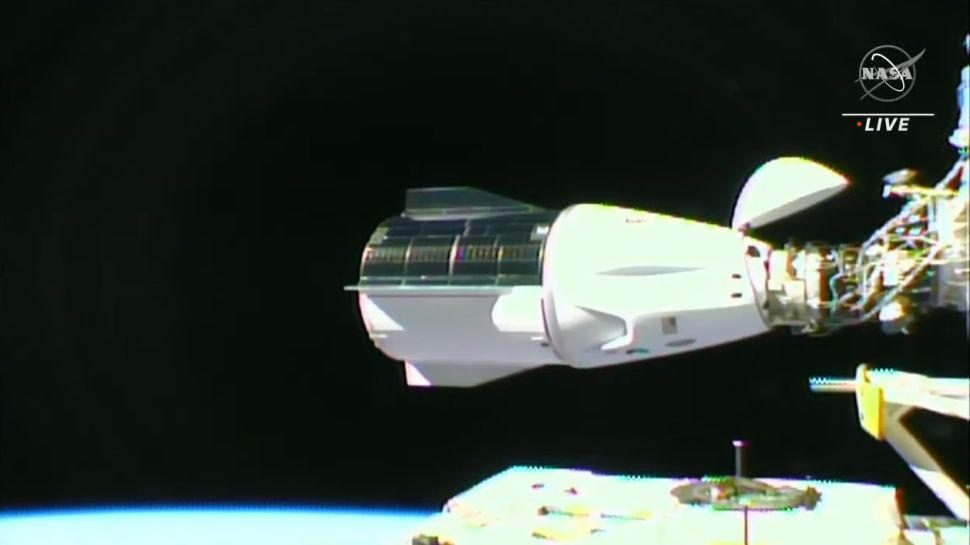 Crew-3 is scheduled to remain on board the ISS until April 2022 when they will be replaced by the Crew-4 team of four new astronauts.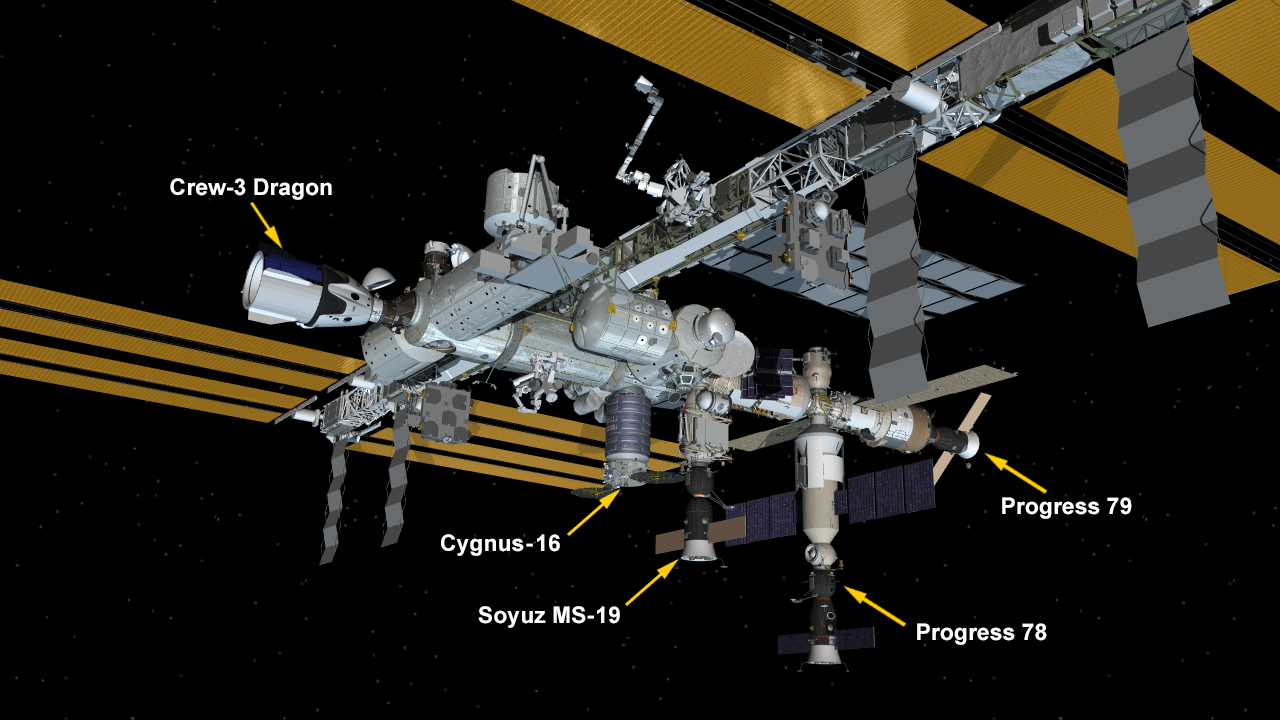 Watch this cool video tour from inside Crew Dragon Endurance given by the four Crew-3 astronauts
Watch Kayla Barron show off the Zero-G indicator – named Pfau!
"We want to introduce our zero-g indicator, 'Pfau' — that's German for 'peacock.' We chose Pfau to be our zero-g indicator because Raj and I are both from the class called "The Turtles," and we're excited to represent our class in space. Tom Marshburn is a 'Peacock,' so to get everybody on board we picked a peacock turtle — you'll notice she's peacock colored — and we named her Pfau, which is German for peacock," said Barron.
The four @SpaceX #Crew3 astronauts show what it is like orbiting Earth inside the #CrewDragon Endurance in this video tour from space. https://t.co/yuOTrYN8CV pic.twitter.com/KHxnvZcxD6

— International Space Station (@Space_Station) November 11, 2021
Marshburn's astronaut class was nicknamed 'The Peacocks' – from NASA's 19th astronaut class chosen in 2004.
They chose the German word name 'Pfau' to honor German astronaut Matthias Maurer – a member of Crew-3 from the European Space Agency.
After multiple postponements for poor weather and a 'minor medical issue' affecting one of the four multinational crew members, the NASA, ESA SpaceX Crew-3 mission streaked to orbit during a spectacular nighttime launch of US and German astronauts beginning a half year science mission to the International Space Station (ISS) Wednesday evening, Nov. 10 – but only after threatening rain storms that drenched the Kennedy Space Center barely an hour before liftoff added even more unneeded last minute drama and thankfully moved off shore in time.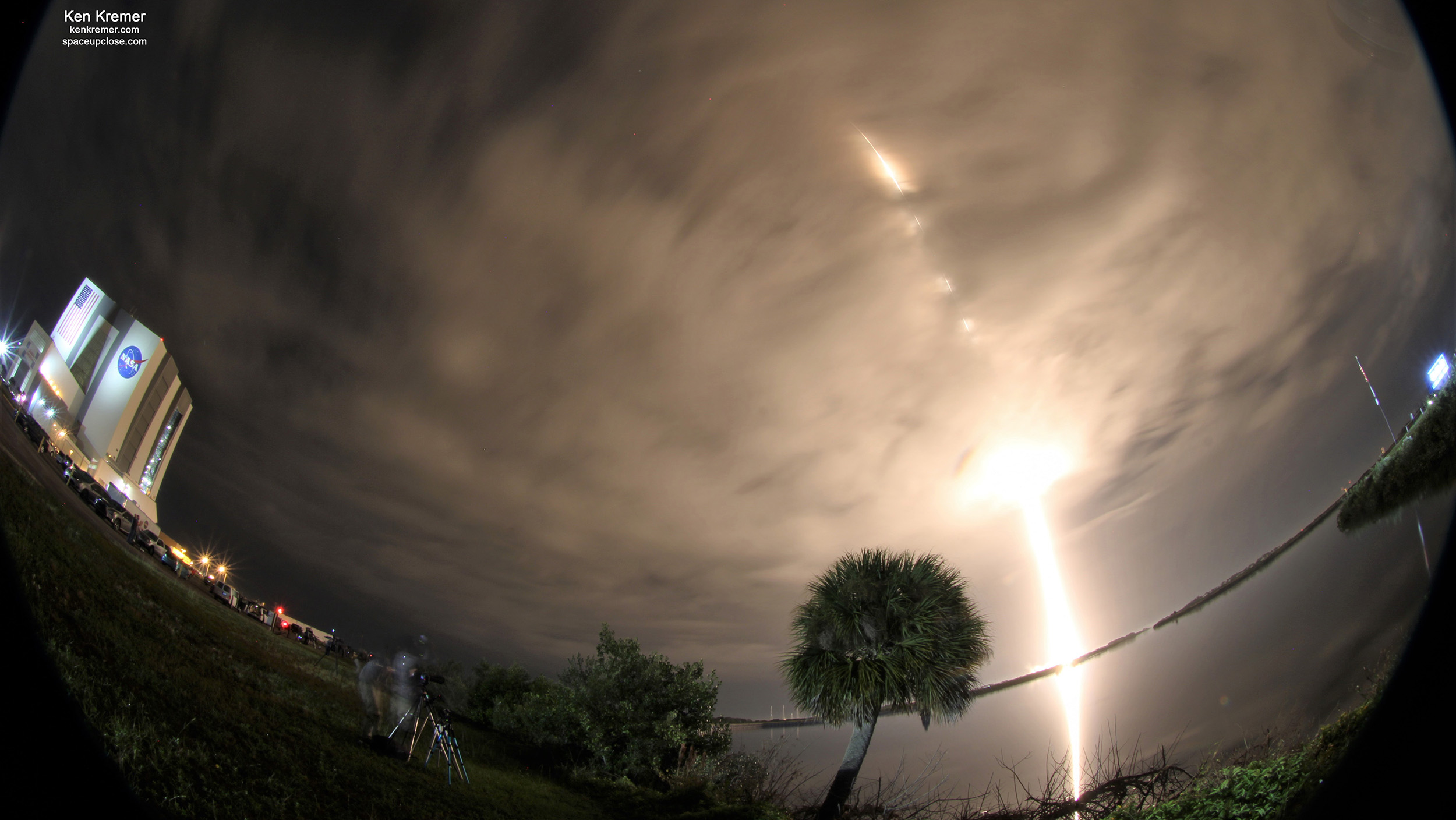 The SpaceX Falcon 9 darted in and out of thick clouds before disappearing quickly behind them on the roadway to the ISS delighting spectators ringing the Space Coast with a stunning and thrilling sky show.
NASA's SpaceX Crew-3 mission lifted off at launch 9:03 p.m. EST Wednesday, Nov. 10 (0203 GMT on Nov. 11), on a 22-story tall SpaceX Falcon 9 rocket integrated with the SpaceX Crew Dragon Endurance commercial crew astronaut ferry ship to the orbiting ISS microgravity  research laboratory from Launch Complex 39A at NASA's Kennedy Space Center in Florida.
Falcon 9 and Crew Dragon Endurance soared off pad 39A on a northeasterly trajectory along the US East Coast inclined 51 degrees to the equator flying flawlessly bound for rendezvous and docking with the ISS some 22 hours later on Veteran's Day, Thursday evening, Nov. 11.
The Crew-3 astronauts will spend approximately six months aboard the space station conducting new and exciting scientific research in areas such as materials science, health technologies, and plant science to prepare for human exploration beyond low-Earth orbit and to benefit life on Earth.
Maurer's mission is named Cosmic Kiss. The mission's name "is a declaration of love for space, for the Space Station as a link between humanity and the cosmos and for what people there do and will do in the future. At the same time, it stands for the value of exploring space in partnership, and for the respectful and sustainable treatment of Earth."
Visit the Cosmic Kiss mission page to learn more about Matthias's mission.
The 51-year old Maurer, born in the German state of Saarland in Sanky Wendel, will conduct over 100 experiments – including 36 with involvement from German researchers in a range of diverse fields including biology life sciences, materials science, physics, biology, medicine and Earth observation.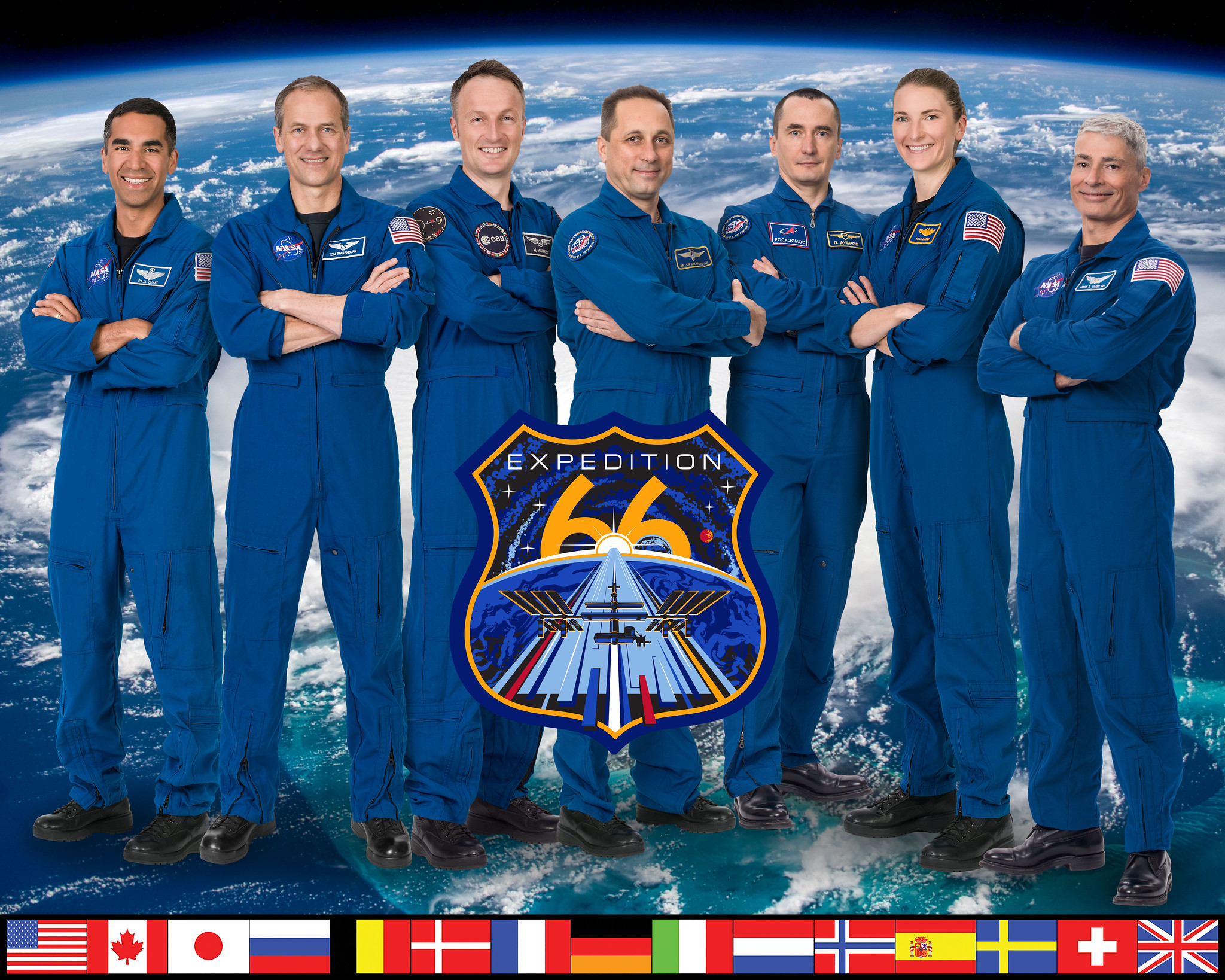 Ken post launch comments about Crew-3 were featured on local ABC, NBC and Fox TV News outlets in Orlando on Nov. 10 & 11:
https://www.wftv.com/news/local/crew-3-set-dock-iss-ahead-schedule/WTWJDQPWPVCKZIRHW6Y7QMNCOY/
https://www.wesh.com/article/crew-3-launch-wednesday/38212223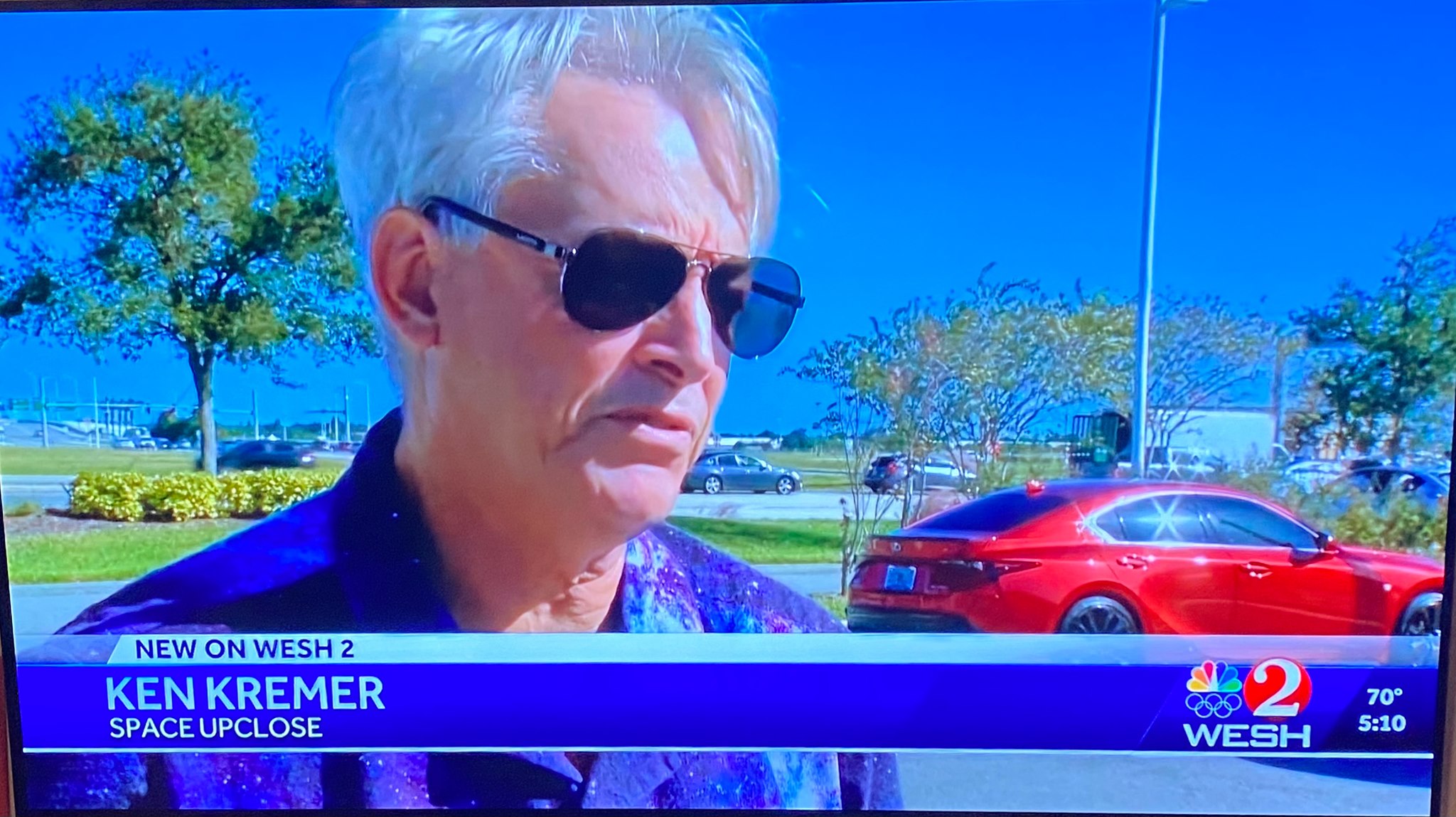 Ken's prelaunch comments about the Crew-2 & Crew-3 missions were featured on local CBS, NBC and Fox TV News outlets in Orlando:
Nov. 8 & 9 broadcasts on WESH 2 NBC and Fox 35:
https://www.wesh.com/article/crew-2-splashdown-monday/38192367
https://www.fox35orlando.com/video/999350
Nov. 5 broadcast on WKMG CBS 6 Orlando TV News:
https://www.clickorlando.com/news/local/2021/11/05/spacex-nasa-weigh-astronaut-rotation-schedule-as-bad-weather-continues-launch-delay/
Ken's photos of the static fire test were featured on WKMG CBS 6 Orlando TV News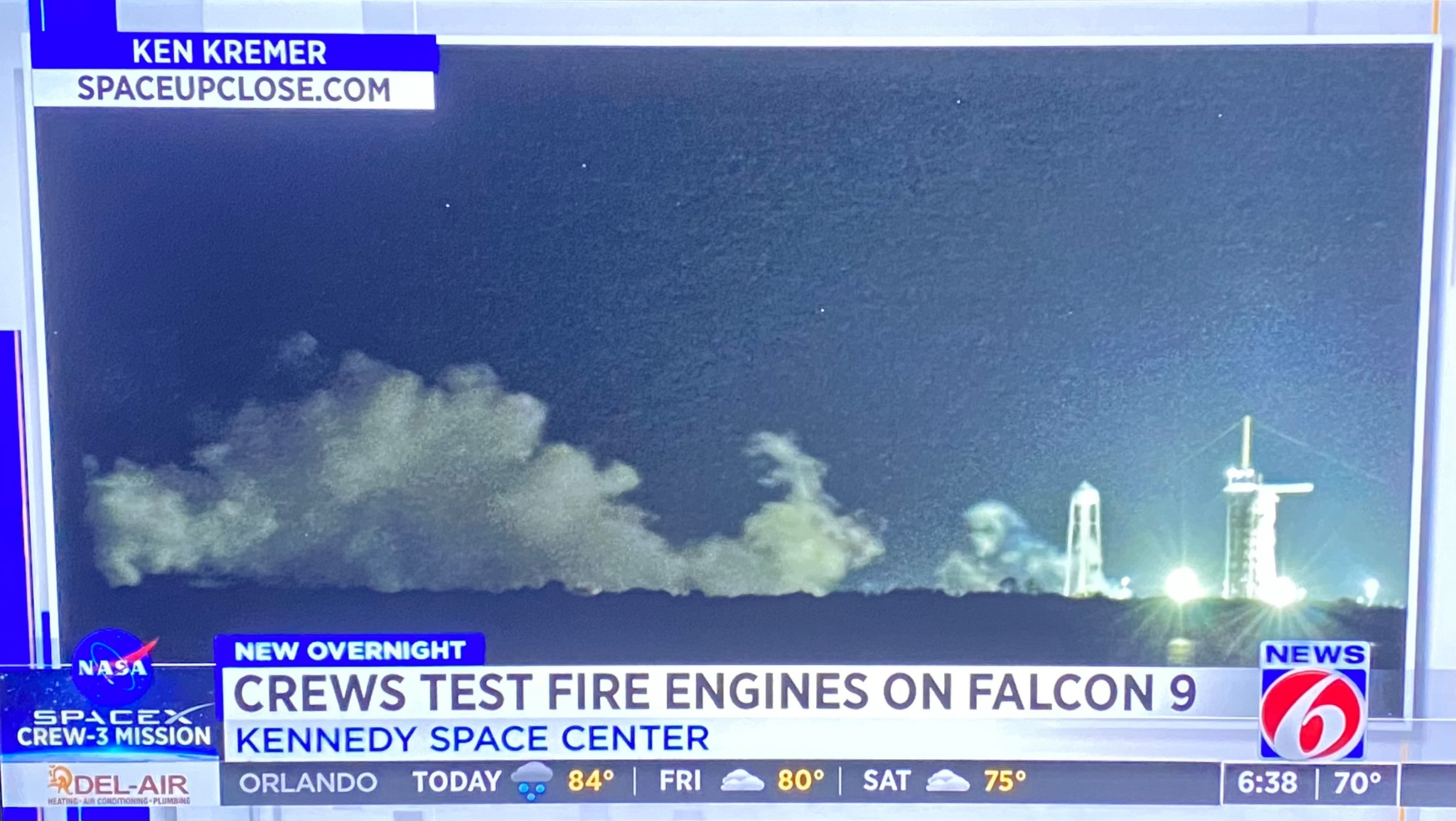 Ken is onsite at KSC for the Crew-3 mission launch campaign
Watch Ken's continuing reports about SpaceX Crew and Cargo Dragons, Artemis, SLS, Orion and NASA missions, Lucy Asteroid mission, Blue Origin and Space Tourism, SpaceX  Starlink, Commercial Crew and Starliner and Crew Dragon and onsite for live reporting of upcoming and recent SpaceX and ULA launches including Crew 1 & 2 & 3, ISS, Solar Orbiter, Mars 2020 Perseverance and Curiosity rovers, NRO spysats and national security missions and more at the Kennedy Space Center and Cape Canaveral Space Force Station.
Stay tuned here for Ken's continuing Earth and Planetary science and human spaceflight news: www.kenkremer.com –www.spaceupclose.com – twitter @ken_kremer – email: ken at kenkremer.com
Dr. Kremer is a research scientist and journalist based in the KSC area, active in outreach and interviewed regularly on TV and radio about space topics.
………….
Ken's photos are for sale and he is available for lectures and outreach events
Please consider supporting Ken's work by purchasing his photos and/or donating at Patreon:
https://www.patreon.com/kenkremer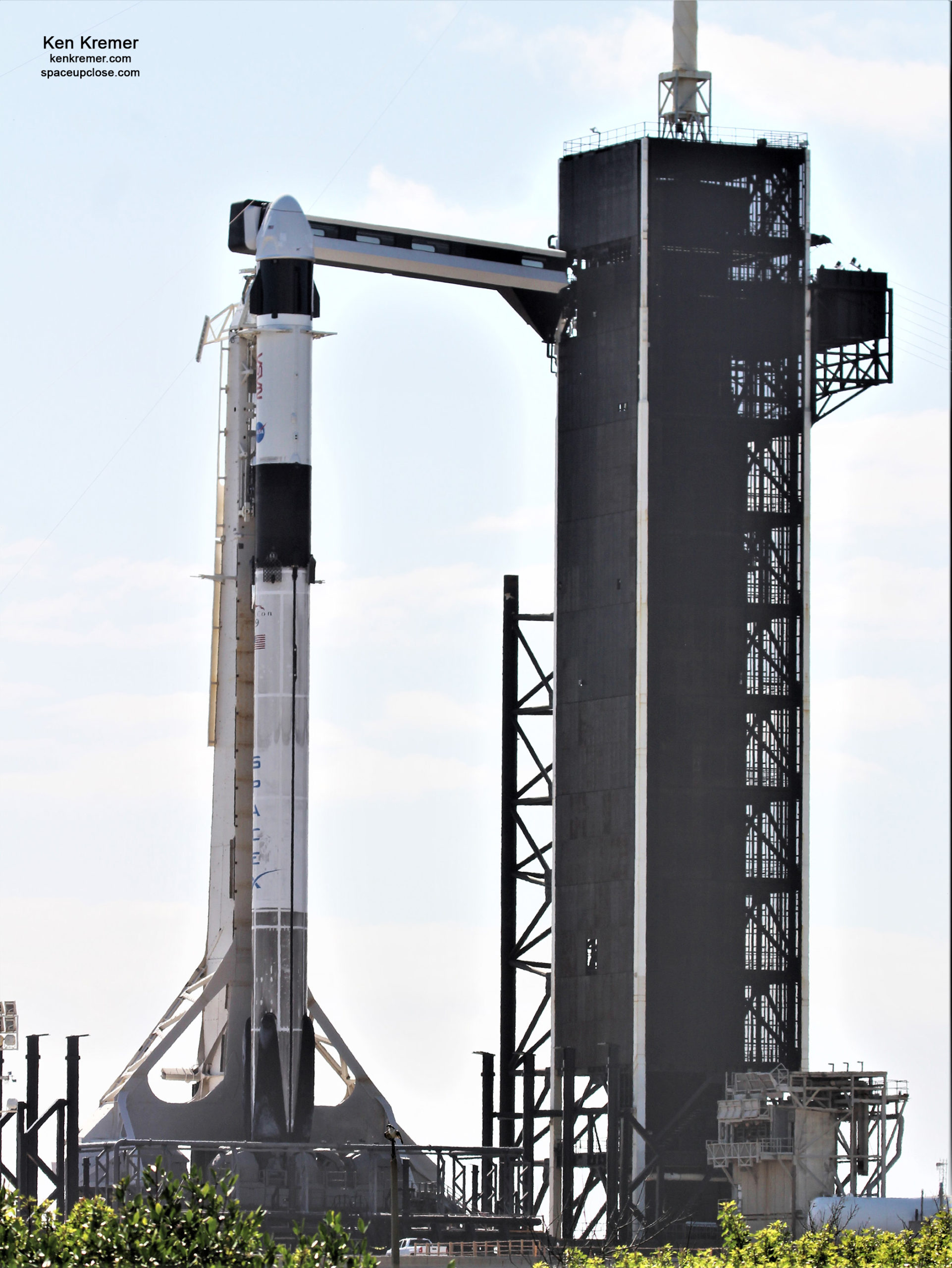 x